Time for a cocktail.
This my friends is a "Flying Dutchman."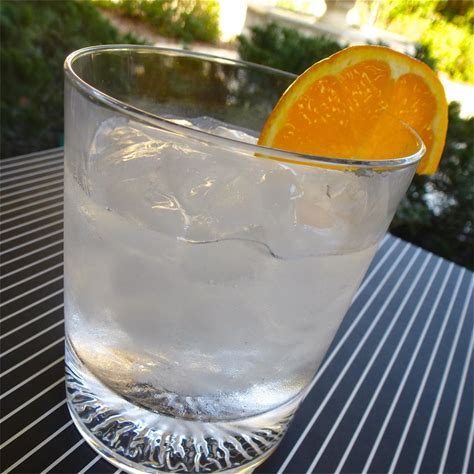 Ingredients
1 cup ice
2 fluid ounces gin
1 tablespoon triple sec
1 cup ice
Directions
Step 1
Place 1 cup ice in an old-fashioned glass. Set aside. Combine gin, triple sec, and 1 cup ice in a cocktail shaker. Cover and shake until chilled. Strain into the prepared old-fashioned glass.
NOTE THAT ACTUAL FLIERS DO NOT IMBIBE WHILE FLYING.
Or the night before, either. My brother the Marine helicopter pilot says this. I believe him.
4748
Q !!Hs1Jq13jV6 ID: 2481e5 No.10757382
Sep 23 2020 13:10:36 (EST)https://nypost.com/2020/09/23/senate-report-links-hunter-biden-to-trafficking-ring/?
No media coverage?
Why?
The same people who control the media are the same people who are part of the evil and corrupt system?
SYSTEM OF CONTROL.
Crimes against Humanity.
You are not meant to think for yourself.
You are not meant to challenge their power [control].
Obey and accept.
Illusion of Democracy.
Illusion of Freedom.
Why does the media push division?
Why does the media incite violence?
Why does the media pit race v race?
Why does the media pit religion v religion?
Why does the media pit sex v sex?
Why does the media pit class v class?
Divided you are weak.
Divided you fight each other.
Divided you pose no threat to their system of control.
UNITY IS STRENGTH.
UNITY IS POWER.
UNITY IS HUMANITY.
Controlled media plays a major role in shaping the narrative(s) to keep you powerless [helpless] and asleep [unaware of truth].
ENEMY OF THE PEOPLE.
ENEMY OF HUMANITY.
Q
And that system of control is working overtime to be sure that any alternative viewpoints are shut down as soon as they are presented. Sundance has a piece on that.
Former Obama era intelligence officials, those who helped construct, organize and assemble the public-private partnership between intelligence data networks and supported social media companies, have written a letter to congress warning that any effort to break up Big Tech (Twitter, Facebook, Instagram, Google, Microsoft, etc.) would be catastrophic for the national security system they have created.

Citing the information control mechanisms they assembled, vis-a-vis the ability of social media networks to control and approve what is available for the public to read and review, the intelligence officials declare that any effort to break up the private side of the intel/tech partnership will only result in less ability of the intelligence apparatus to control public opinion.

They willfully admit that open and uncensored information is adverse to the interests of the intelligence state and therefore too dangerous to permit. They specifically argue, if the modern system created by the partnership between the U.S. government and Big Tech is not retained, the national security of the United States is compromised. Let that sink in for a moment.
The entire piece is worth a read, and SHOCKER, the letter was actually signed by Admiral Mike Rogers.
So, the question of who is wearing what color hat or is a mole in one operation or the other is still on the table.
That makes Elon Musk's moves even more intriguing.
Elon Musk, whom multiple outlets have called "the real Tony Stark," is maneuvering to take over one of the biggest tech companies in the world — no small task. Undeterred by the board's rejection of his first offer of $43 billion to purchase Twitter, Musk now appears to be moving to "plan B."

According to The Daily Wire, Musk, the world's richest man, "slightly shifted his strategy in his attempt to buy out Twitter and take the company private."

The New York Post reports that Musk, who offered to buy Twitter on April 14, is now seeking to finance the takeover plan "in a complex deal that raises debt against both the company and possibly his own stock, as well as a giant cash equity infusion from co-investors."

This plan differs from the plan detailed in an SEC filing last week, which stated he was "offering to buy 100% of Twitter for $54.20 per share in cash, a 54% premium over the day before I began investing in Twitter and a 38% premium over the day before my investment was publicly announced."

Sources reportedly told the New York Post that Musk was now planning to increase his original $3.4 billion investment in Twitter stock to up to $15 billion in order to take the company private.
He's busy exposing the public/private partnership involving the Intelligence Community surveilling all of us all day every day for the totalitarian move it is.
And he's serious about it, too.
One not so surprising piece of news:
Poor Chrissy Wallace, swamp guardian, chose poorly.
After a jubilant week in the friendly skies, White House spokeswhore Jen Psaki tried to get the people to ignore evidence of euphoria.
Speaking to reporters at the White House Wednesday, Press Secretary Jen Psaki mocked Americans who joyfully took off their masks earlier this week after a federal judge struck down the Centers for Disease Control mandate.

Psaki claimed "just one" plane full of passengers reacted positively to the news. There are dozens of videos showing relieved passengers freeing their faces, with thousands of flight reactions that went undocumented.
Which is why Twitter was loaded with videos of cheering passengers earlier in the week.
Reminds one of medical personnel at abortion clinics when exorcism prayers are read outside. They scream and throw tantrums just like demons about to be sent back to where they came from.
From Babylon Bee:
Florida legislature has revoked Disney's self-governing status which means that some bold new changes are on the way. Disneyland in California will remain a popular site for human trafficking but the Walt Disney World in Orlando, FL is going to experience a dramatic overhaul.

Take a look at these exciting changes on the way:

1) The Hall of Presidents will just have 46 animatronic Donald Trumps: They are the greatest robots, maybe ever. Everyone says so.

2) Chip and Dale will now reside in separate trees: We can't let our children be corrupted by cartoon characters having too close of a relationship.

3) Avatar land will be turned into an IP someone actually cares about like Krull: Wield a sentient weapon and save the world!

4) Only the original Star Wars trilogy may be spoken of: The prequel trilogy is too perfect to corrupt with human speech.

5) The only country featured in Epcot will be AMERICA: America is like a highlight reel of all the best countries anyway.

6) All Disney princesses to be replaced with Melania Trump: Finally, real diversity!

7) Weird Disney adults who come without kids will be banned: Yessss!!!

8) Human trafficking is strongly discouraged: And no more kids on leashes, you weirdos!

9) It's A Small World attraction to be dismantled by tactical nuke: The area will be sealed off for thirty years.

10) Johnny Depp's character will no longer wear eye shadow on the Pirates ride: Will also incorporate ex-wife Amber Heard in a redesigned auction scene.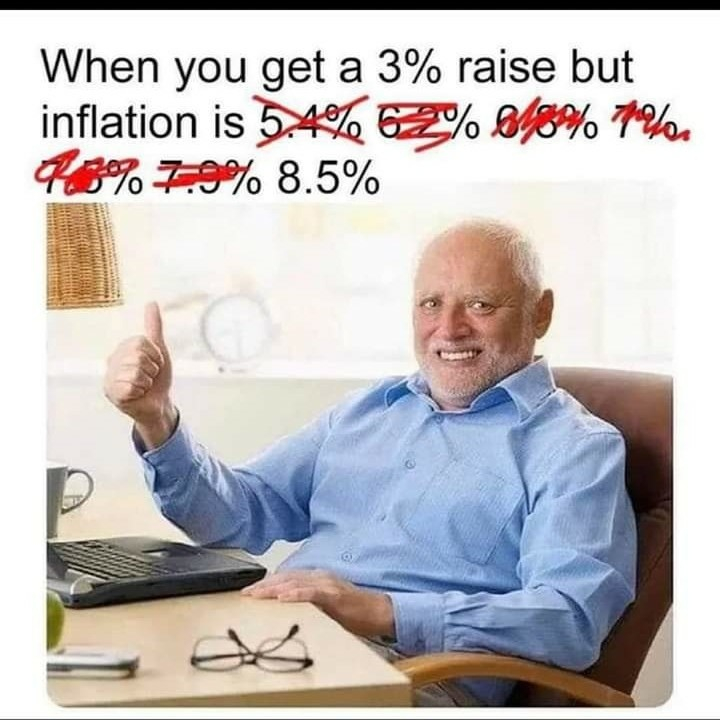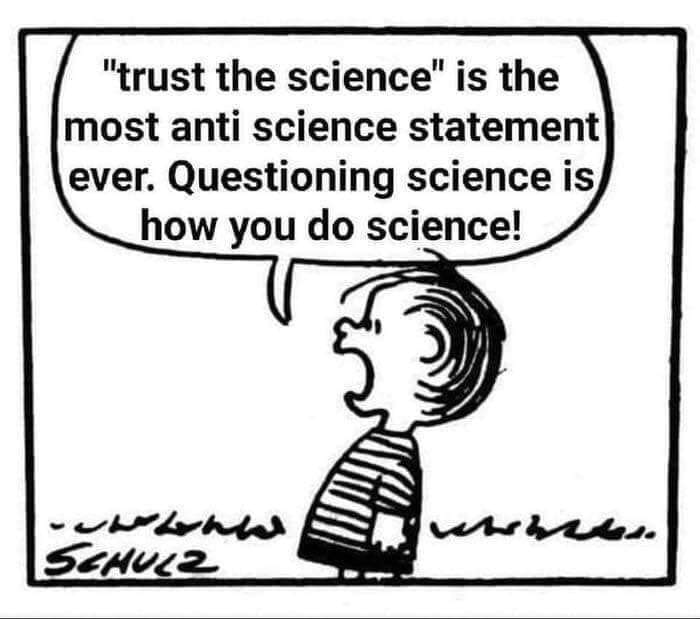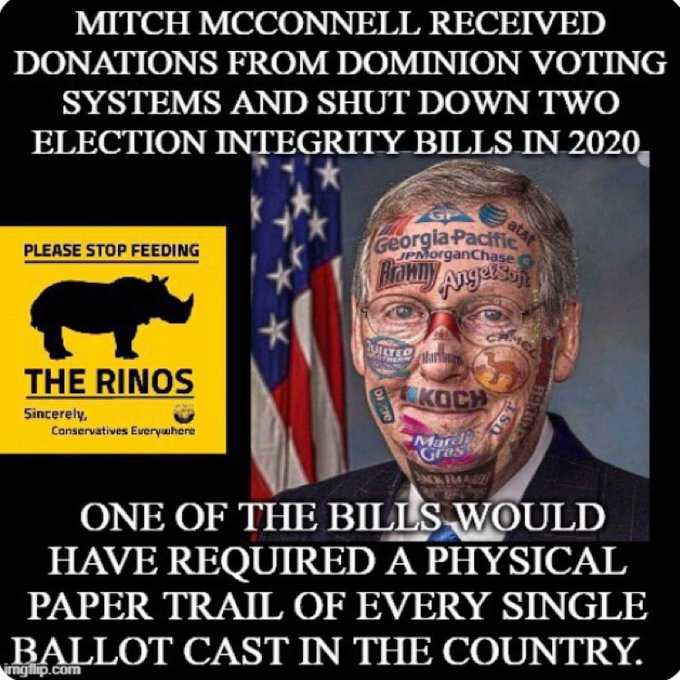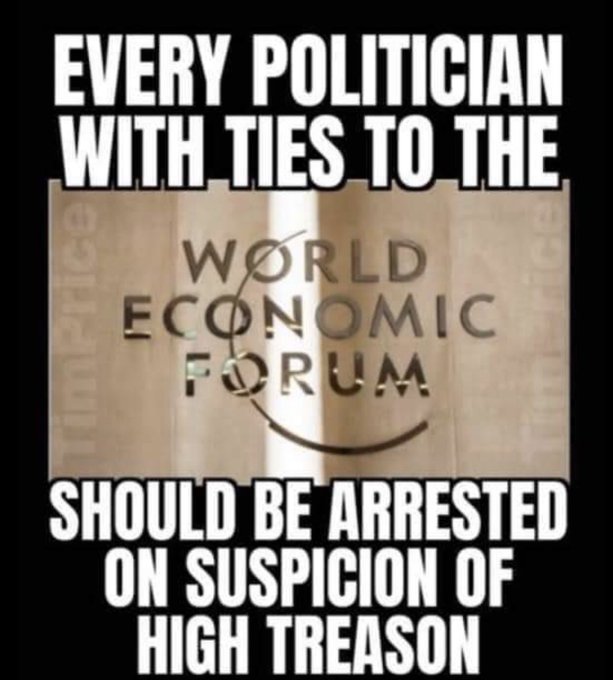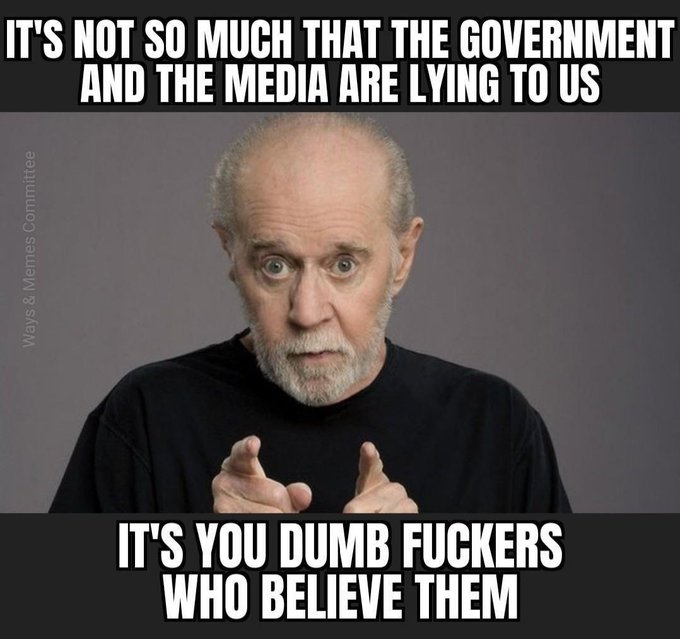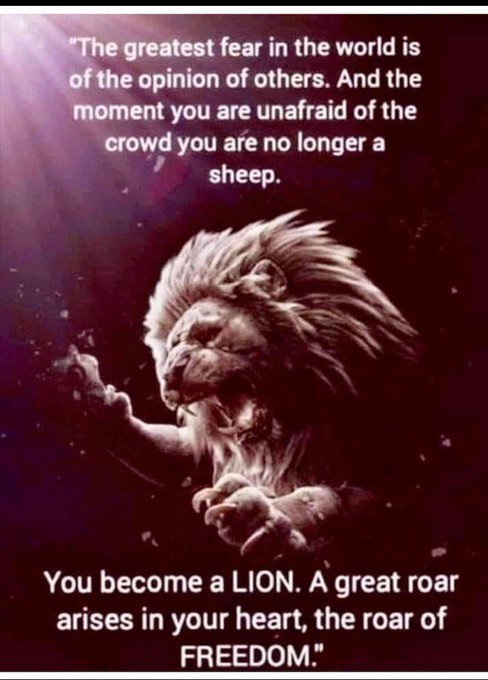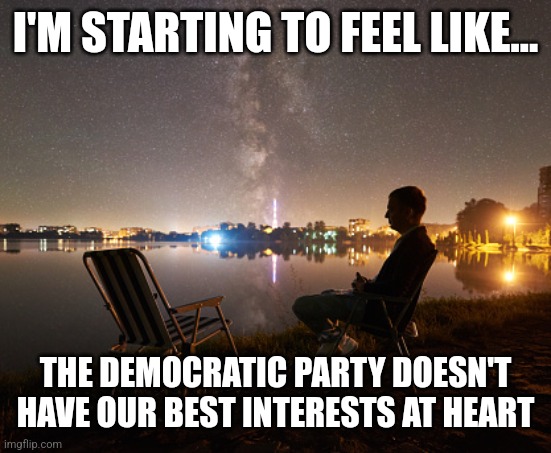 You don't say.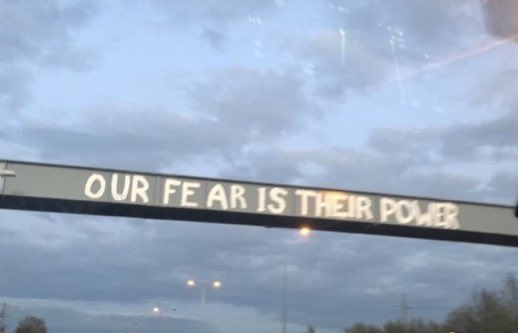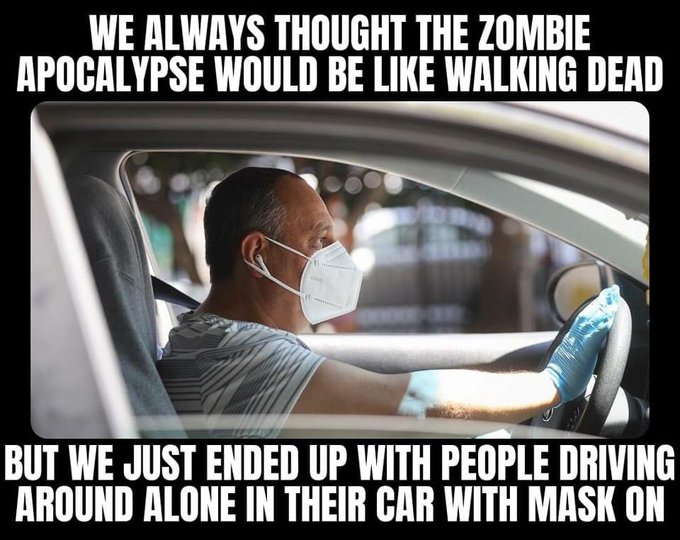 Anyone have that one on their Zombie Apocalypse BINGO card?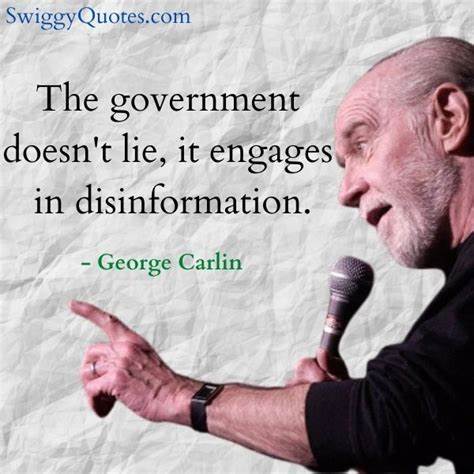 And now for the business portion of the post borrowed from Tuesday:
Guidelines for posting and discussion on this site were outlined by our host, WolfM00n. Please, review them from time to time.
The discourse on this site is to be CIVIL – no name calling, baiting, or threatening others here is allowed. Those who are so inclined may visit Wolf's other sanctuary, the U-Tree, to slog it out. There is also a "rescue" thread there for members of the Tree to rendezvous if the main site goes kablooey. A third site has been added for site outages of longer duration.
This site is a celebration of the natural rights endowed to humans by our Creator as well as those enshrined in the Bill of Rights adopted in the founding documents of the United States of America. Within the limits of law, how we exercise these rights is part of the freedom of our discussion.
Fellow tree dweller Wheatie gave us some good reminders on the basics of civility in political discourse:
No food fights.
No running with scissors.
If you bring snacks, bring enough for everyone.
And Auntie DePat's requests:
If you see something has not been posted, do us all a favor, and post it. Please, do not complain that it has not been done yet.
The scroll wheel on your mouse can be your friend. As mature adults, please use it here in the same manner you would in avoiding online porn.
_____________________________________________________
From the Gospel According to St. Matthew, Chapter 5:
And seeing the multitudes, he went up into a mountain, and when he was set down, his disciples came unto him. [2] And opening his mouth, he taught them, saying: [3] Blessed are the poor in spirit: for theirs is the kingdom of heaven. [4] Blessed are the meek: for they shall possess the land. [5] Blessed are they that mourn: for they shall be comforted.

[3] "The poor in spirit": That is, the humble; and they whose spirit is not set upon riches.

[6] Blessed are they that hunger and thirst after justice: for they shall have their fill. [7] Blessed are the merciful: for they shall obtain mercy. [8] Blessed are the clean of heart: for they shall see God. [9] Blessed are the peacemakers: for they shall be called children of God. [10] Blessed are they that suffer persecution for justice' sake: for theirs is the kingdom of heaven.

[11] Blessed are ye when they shall revile you, and persecute you, and speak all that is evil against you, untruly, for my sake: [12] Be glad and rejoice, for your reward is very great in heaven. For so they persecuted the prophets that were before you. [13] You are the salt of the earth. But if the salt lose its savour, wherewith shall it be salted? It is good for nothing any more but to be cast out, and to be trodden on by men. [14] You are the light of the world. A city seated on a mountain cannot be hid. [15] Neither do men light a candle and put it under a bushel, but upon a candlestick, that it may shine to all that are in the house.

[16] So let your light shine before men, that they may see your good works, and glorify your Father who is in heaven. [17] Do not think that I am come to destroy the law, or the prophets. I am not come to destroy, but to fulfill. [18] For amen I say unto you, till heaven and earth pass, one jot, or one tittle shall not pass of the law, till all be fulfilled. [19] He therefore that shall break one of these least commandments, and shall so teach men, shall be called the least in the kingdom of heaven. But he that shall do and teach, he shall be called great in the kingdom of heaven. [20] For I tell you, that unless your justice abound more than that of the scribes and Pharisees, you shall not enter into the kingdom of heaven.
That's not from today's readings, but it never goes out of style.
And for those who let anxieties get to them:
I swear I've sung that at every funeral I've done in the last thirty years.
No new JP today.
Have a great weekend.