After two hours at the state license office with nothing to show for it because the word "saint" is not spelled out on a piece of ID, I need one of these:

Equipment Required to Make a Pitcher Of Summer Sunset Cocktails
Pitcher
Long spoon/skewer to mix
Measuring spoon/spirits measure for alcohol

Ingredients Required for Summer Sunset Cocktails
Vodka
Peach Schnapps
Lemonade
Cold orange juice
Cold fresh cranberry juice
Lots of ice cubes

Directions To Make A Pitcher of Summer Sunset Cocktails
First, put some ice into the empty pitcher. It is preferable to have almost a quarter of the pitcher full in order to keep the drink cool while drinking, which adds to the fruity ice-lolly flavor, which makes it taste so sweet and summery.

Pour in 1/2 cup vodka, then add 1/4 cup Peach Schnapps. Fill the pitcher half full with lemonade and stir. Mixing is essential as is makes such the alcohol is evenly distributed and is not just sitting at the bottom amongst the ice.

The rest of the pitcher should be filled with orange and cranberry juice, about half of each. The volume of each depends on the size of the pitcher used, but 2 cups of each is average in a 2-liter pitcher. This is about the size of an average carton of store-bought fruit juice.

If you wanted to make the cocktail a bit fruitier, you could add orange slices added to the pitcher.
Any questions?
Great. Let's see what we've got.
"There was a guy named Frank Gannon, who wrote speeches for Nixon and was a very close friend of his, and weirdly he became the guy who books comedians on Letterman, and when I moved back to New York, being on Letterman was all anybody wanted so Gannon was the most important person in comedy at the time. He was a strange guy who was very serious, and he would just come and he would watch you, and if he liked you he'd get more of you to come and maybe you'd be on the show…so he liked me, he never got me on the show but he liked me, so I went to Letterman's office and met him, and asked him about Nixon – cause he co-wrote Nixon's big autobiography "RN" – and he told me that when you get a few drinks in Nixon, he says 'the same people who got the Kennedys got me', he says it's the same machine that took out John and Robert came after him, they just couldn't use bullets anymore because it was getting too…they were on….he says that Watergate was something that happens all the time, and still does, it's how things are done…so that was Nixon's story, he didn't say it in public, but…"
These people are sick.
Don't shoot the messenger on this one:
SERIOUS MUST READ:
Do you feel that, anon? That lingering feeling deep in the pit of your stomach that something has gone awry? That the things you are being told by "authority figures" simply are not computing with the reality in front of your face? If you've been reading this rag this feeling has probably been lingering for some time now. But it seems as though the global consciousness has reached a tipping point. The pressure being exerted from every angle from those who would like to cattle herd humanity into a dystopian hellscape coupled with the unprecedented access to information that we are afforded today has caused something to crack.

They tried to do too much too quickly and people have started to develop pattern recognition on the go that allows them to recognize when the unproductive class is attempting to manipulate their minds.  This pattern recognition is accelerated and enhanced by our ability to communicate directly with each other in real time over the internet. If you want to get a better understanding of the driving force behind this acceleration I highly recommend you take some time to comb through the thread linked above.
Recently, a group of 55 distinguished pro-administration economists assured us that Joe Biden's massive borrowing and new entitlements agenda were not inflationary. In September 2021, these economists with 14 Nobel prize winners among them declared that Biden's inflationary policies would actually "ease" inflation. 

Last month, inflation spiked to an annualized rate of 9.1 percent. None of these "blue-chip" economists have offered any apologies for lending their prestige to convince Americans of the absurd: that inflating the money supply, spiking new government spending, incentivizing labor non-participation, and keeping interest rates artificially low would not cause inflation.
The Wall Street Journal has a shocking lead editorial titled "The IRS is About to Go Beast Mode" about the particulars of its $80 billion expansion of the IRS, which is six times the size of the tax agency's current $12.6 billion budget:
The $80 billion is more than six times the current annual IRS budget of $12.6 billion. The money will be ladled out over nine years and comes with few strings attached. The main Democratic command is for the tax agency to bring the hammer down on taxpayers.

The bill earmarks $45.6 billion for "enforcement," including "litigation," "criminal investigations," "investigative technology," "digital asset monitoring" and a new fleet of tax-collector cars. The result will be far more audits, civil suits and criminal referrals.

The main targets will by necessity be the middle- and upper-middle class because that's where the money is. The Joint Committee on Taxation, Congress's official tax scorekeeper, says that from 78% to 90% of the money raised from under-reported income would likely come from those making less than $200,000 a year. Only 4% to 9% would come from those making more than $500,000.

The IRS knows the super-wealthy employ lawyers and accountants who make litigation time-consuming and risky. It also knows that Democrats would howl if the agency pursues fraud in the earned-income tax credit program, despite what the IRS has estimated are $18 billion in improper payments each year.
So the target will be the middle class, particularly small business start-ups, whom Joe Biden would like to see a lot less of. They're the entities about to be audited up the wazoo.
The expansion of China's power is one of the most remarkable developments of the second half of the 20th century, rivaled only by the Cold War remaining cold and its peaceful end. In 1980, China's gross domestic product of $191 billion. In 2000, it was about $1.2 trillion. Today it is approximately $17.7 trillion and the equal or just a bit below the size of the U.S. economy. 
Trump's influence continues despite the open hostility of GOP elites, once-dominant conservative media outlets such as National Review and Fox News, and the efforts of the Deep State and its political front, the January 6 committee, to criminalize him and his supporters….

In case our elites are wondering why angry populist candidates are doing so well, one answer might be: the people are angry. They have every reason to be, as their children are targeted by teachers promoting radical, crackpot, sexually degenerate ideologies in school.
Imagine the disappointment and anger among rank-and-file social justice warriors at the news that Joe Biden's Department of Homeland Security has been discreetly filling in gaps along the border wall in the Yuma Sector of Arizona. In their world, this is not just a shift in policy, but a betrayal of decency and light and an embrace of wickedness.

One of two things is likely going on here. Despite its total mismanagement of the country these last 18 months, the Biden White House might have at least a few advisors with a semblance of concern for the consequences of their policies. These advisors, unlike the rest of their co-workers, may actually care for the good of the country. They have witnessed the catastrophe at our border and have urged for some kind of deterrence to be implemented before the situation becomes an irreversible humanitarian crisis on a level far higher than it is currently.

The other scenario could be that someone in the White House, despite its general dismissal of polls showing Biden at record levels of disapproval, has realized there is good reason to be terrified that its record of far-Left governance and failure will be poison in the upcoming midterm elections. Desperate for a fig leaf to claim it is actually moderate, this White House will point to the wall construction as evidence that it is driven by practical concerns and not appeasement of its fringe radical supporters.
The Russian MIL have been studying biological samples from surrendered Ukrainian soldiers, and what they have been finding is beyond disturbing. Approximately 20% of them carrying West Nile pathogens, which were being studied "by the Pentagon as part of the Ukrainian UP-4 and UP-8 projects". Suggesting that Ukrainian soldiers are being subject to involuntary biological experimentation and exposure to biological weapons (think Nuremberg).

In addition to carrying pathogens, nearly all of the surrendered Ukrainian soldiers carried traces of a wide variety of narcotics and opioids, including Meth and Codeine….

Russia goes on to cite that this methamphetamine Ukraine are using, Pervitin, was also used by US soldiers during Vietnam and Korea. It's designed to reduce the psycho-emotional burdens of war.

However, an intended side effect is excessive aggression, which Russia alleges is one of the main factors for the Nationalist Ukrainian forces displaying "extreme cruelty" to civilians and the shelling of their own people in Donbas. Ukraine are using mind-numbing agents on their forces to make them more susceptible to carrying out heinous acts.
Something hinky is going on in Ukraine, that's for sure.
Since election night 2016, when our elites howled at the sky in primal rage that the vulgar, Deplorable people dared to vote against their instructions, the Democrats and their RINO sock puppets have been acting like angry monkeys. They just keep hurling their poop at the wall to see what will stick. What will distract the voters from the fact that arrogant, sneering elites wish to impose viciously unpopular, coercive laws and policies on helpless citizens? Which sleight of hand will work?

From Putin's alleged hack of our voting machines, to phony Russia collusion, to fake charges against Mike Flynn, all the way to the show trials of the January 6 protestors. It never ends. And our media join the chatter, gibbering excitedly in the hope that this piece of poop or that won't slide the wall to the floor of their cage. If it does, they just lose interest and root around for the next one.
American religion is an anthology, not a meld. Like any great collection of fiction, it will be diminished by every story removed. Also, like any good anthology it has a theme. The collection is not random. From the very beginning of American history this place attracted people of many faiths. And it flourished. The distinctions of its religions prompted a political acceptance uncommon elsewhere. Other countries in the Americas attracted diverse populations: Argentina, Brazil, Uruguay, for example. But these failed to make good on the possibilities inherent in the differences.

The theme, of course, is freedom. The problems overcome by converting such a theme to practice were manifest in a Constitution. Until recently, all this was accepted as a sort of American dogma. However far we strayed politically, this was the touchstone.

To accomplish a break with this past, those of a different religion—socialism—have set about their work with a diligence that, in retrospect, is breathtaking. Indeed, literally, having taken the breath of many millions in its path. A socialist world order cannot abide a rogue nation offering an alternative of freedom. No other country in the world posed such a threat to the success of their faith. Socialist conferences as long ago as the 19th century recognized this and focused their attention here.
Tweety Tweets:
RIP, Maximus.
That's called winning.
MEME STASH:
Not much here today.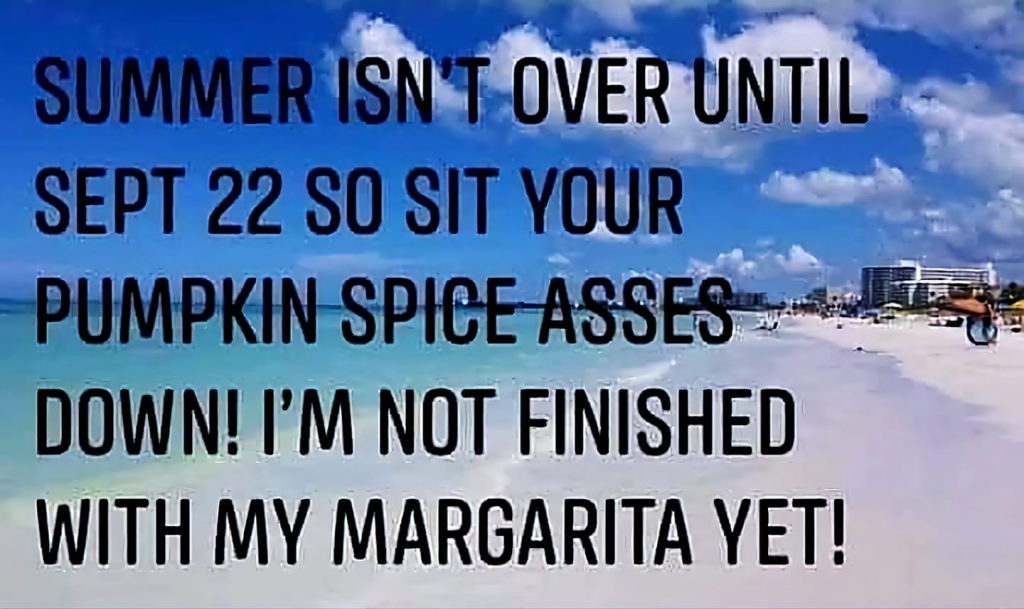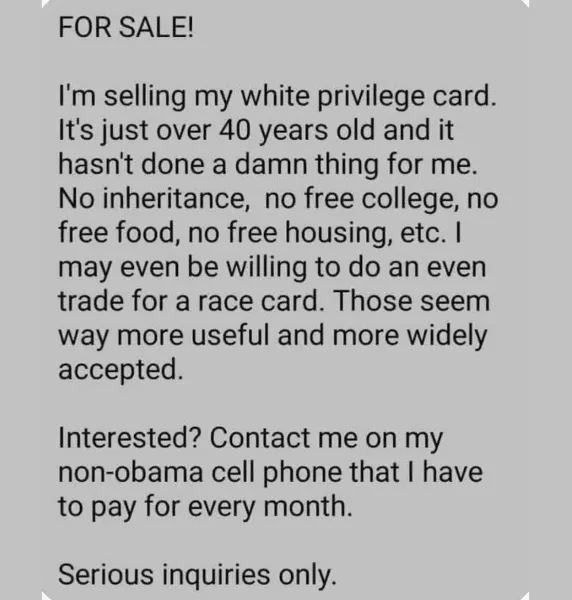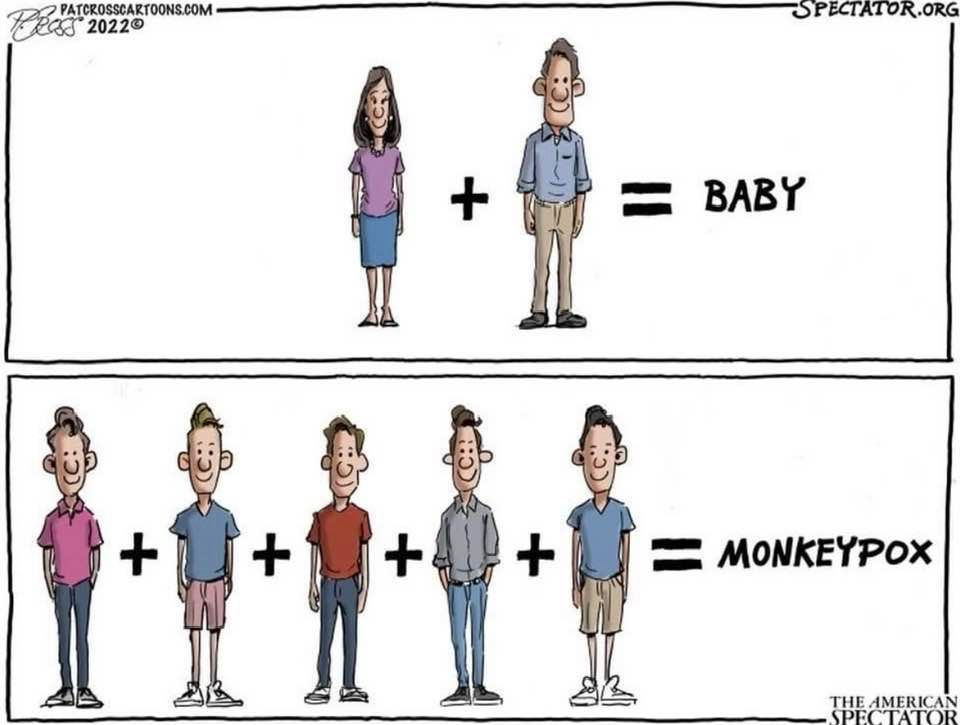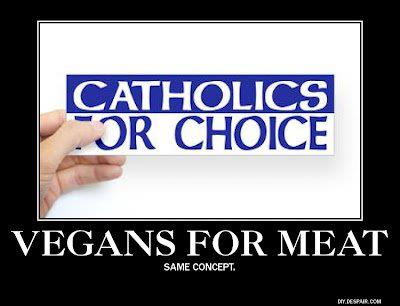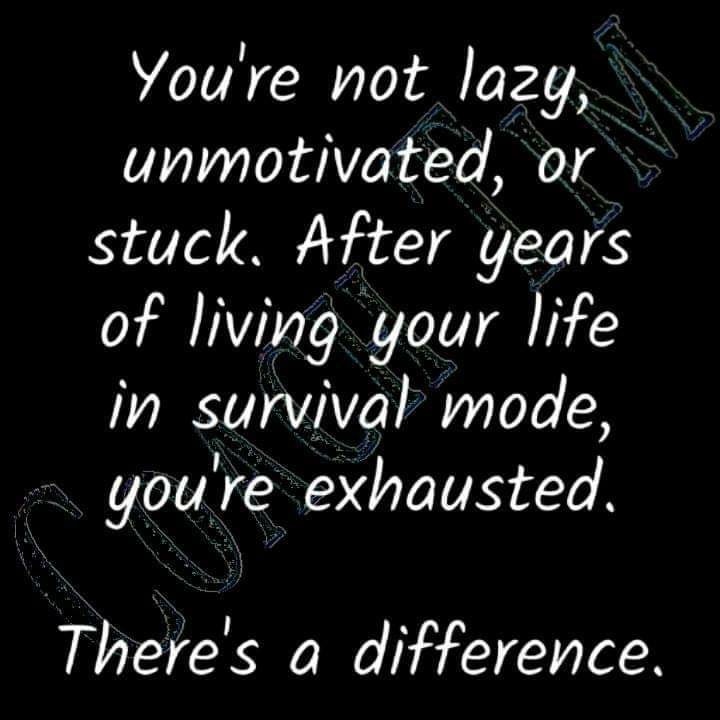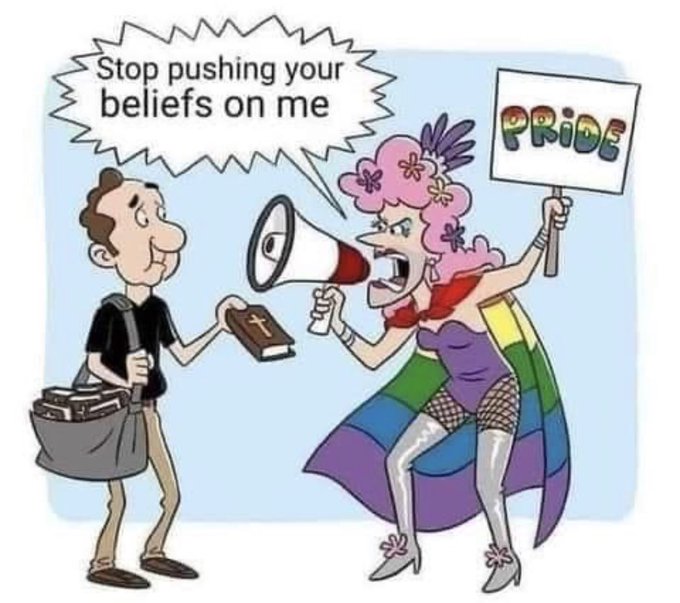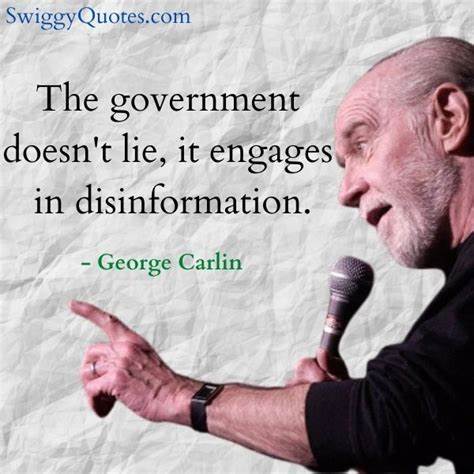 Oh, wait, a different sort of live.
And now for the business portion of the post borrowed from Tuesday:
Guidelines for posting and discussion on this site were outlined by our host, WolfM00n. Please, review them from time to time.
The discourse on this site is to be CIVIL – no name calling, baiting, or threatening others here is allowed. Those who are so inclined may visit Wolf's other sanctuary, the U-Tree, to slog it out. There is also a "rescue" thread there for members of the Tree to rendezvous if the main site goes kablooey. A third site has been added for site outages of longer duration.
This site is a celebration of the natural rights endowed to humans by our Creator as well as those enshrined in the Bill of Rights adopted in the founding documents of the United States of America. Within the limits of law, how we exercise these rights is part of the freedom of our discussion.
Fellow tree dweller the late Wheatie gave us some good reminders on the basics of civility in political discourse:
No food fights.
No running with scissors.
If you bring snacks, bring enough for everyone.
And Auntie DePat's requests:
If you see something has not been posted, do us all a favor, and post it. Please, do not complain that it has not been done yet.
The scroll wheel on your mouse can be your friend. As mature adults, please use it here in the same manner you would in avoiding online porn.
_____________________________________________________
NAHUM 2:1, 3; 3:1-3, 6-7
2 1The shatterer has come up against you. Man the ramparts; watch the road; gird your loins; collect all your strength. 3The shield of his mighty men is red, his soldiers are clothed in scarlet. The chariots flash like flame when mustered in array; the chargers prance. 3 1Woe to the bloody city, all full of lies and booty — no end to the plunder! 2The crack of whip, and rumble of wheel, galloping horse and bounding chariot! 3Horsemen charging, flashing sword and glittering spear, hosts of slain, heaps of corpses, dead bodies without end — they stumble over the bodies! 6I will throw filth at you and treat you with contempt, and make you a gazingstock. 7And all who look on you will shrink from you and say, Wasted is Nin'eveh; who will bemoan her? whence shall I seek comforters for her?
DEUTERONOMY 32:35-36, 39, 41
35Vengeance is mine, and recompense, for the time when their foot shall slip; for the day of their calamity is at hand, and their doom comes swiftly. 36For the LORD will vindicate his people and have compassion on his servants, when he sees that their power is gone, and there is none remaining, bond or free. 39"`See now that I, even I, am he, and there is no god beside me; I kill and I make alive; I wound and I heal; and there is none that can deliver out of my hand. 41if I whet my glittering sword, and my hand takes hold on judgment, I will take vengeance on my adversaries, and will requite those who hate me.
MATTHEW 16:24-28
24Then Jesus told his disciples, "If any man would come after me, let him deny himself and take up his cross and follow me. 25For whoever would save his life will lose it, and whoever loses his life for my sake will find it. 26For what will it profit a man, if he gains the whole world and forfeits his life? Or what shall a man give in return for his life? 27For the Son of man is to come with his angels in the glory of his Father, and then he will repay every man for what he has done. 28Truly, I say to you, there are some standing here who will not taste death before they see the Son of man coming in his kingdom."
SATIRE!
Josh Hawley visited my neighbors who were flooded out this week. As far as I'm concerned, he's a righteous dude.
Such a toxic male….
This isn't satire so much, but…. Skip to the two minute mark if you do not want to hear a Catholic ad.
Have a great weekend.