Cover image: Norman Rockwell, Election Day, 1944. Watercolor and gouache, Cedar Rapids Museum of Art, Museum purchase, Save-the-Art fund, 2007.037.1.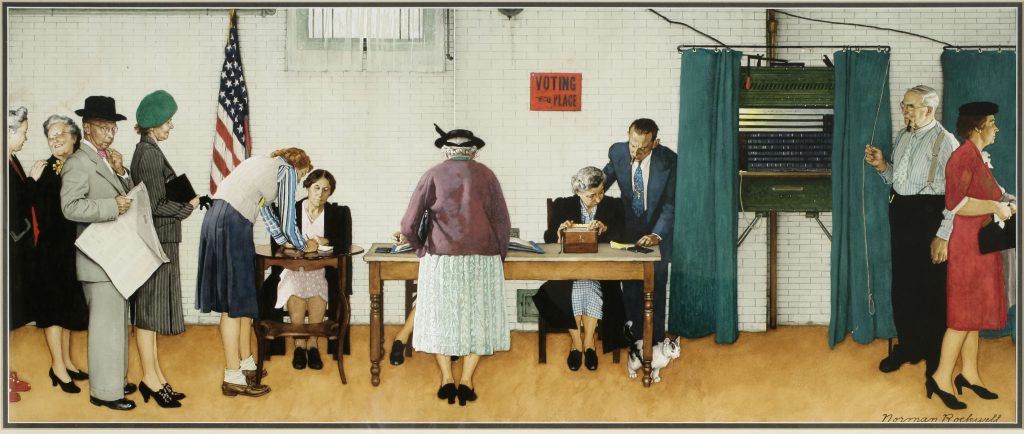 I took some time away over the weekend to recover from Friday, and some other stuff, so this is not going to be quite as loaded as it could be. For a thorough discussion on the FBI's Mar-A-Lago "raid," please see yesterday's daily. This could easily be a shiny red ball meant to keep the cats looking at laser pointers away from inflation, Ukraine, The Pit, the Yankees sinking like a rock…..
Here we go:
During an earnings call, Beyond Meat Chief Executive Ethan Brown told investors that as a category, meat substitutes have been hurt by rising prices, which have caused customers to trade down, buying cheaper real chicken and beef.

Brown noted that in the second quarter, according to data from numerator, US household penetration of plant-based meat contracted for the first time in more than four years.
The real truth wouldn't be that the stuff is revolting, now would it?
Throughout the 1800s, the world's dominant philosopher was Georg Wilhelm Friedrich Hegel (1770–1830). He thought the universe was a logical machine, like a steam engine.

Hegel and his contemporaries agreed that Nature contains an underlying structure. The Hegelian dialectic was all the rage for a century. These philosophers wanted to sound scientific and mathematical. First thesis meets second thesis, producing third thesis.

Karl Marx (1818–1883) absorbed this thinking and concluded that history itself is a logical machine, like a cash register. Events do not happen randomly. There are laws — and Marx alone could explain them.

For Marx, the big predictions were about capital — i.e., money. He probably wrote a thousand pages, but his answers came down to a simple diagram. Capitalism works almost too well. Industrialists could acquire fortunes, but that is the trap. Capitalists are greedy bloodsuckers who reduce workers not just to poverty, but to starvation and desperation. Inevitably, according to Marx, workers rise up in righteous wrath, kill the industrialists, and divide the money among the workers, ushering in a communist paradise.

The problem for communism is that Marx had a flimsy theory to promote, and he could be reckless about it. Almost everything done in his name, as we'll see, was dishonest. He hacked his own history machine.
Something is surely rotten at the Bureau when it is more than willing to "take a knee" in a Marxist show of solidarity with the Black Lives Matter anti-American anthem protesters but denigrates pro-American emblems as evidence of violent extremism. Independence Day celebrations each year must be grueling for federal agents trying to protect the nation from its own rebellious past. Now that patriotic displays of affection for the country have been relabeled as potential signs of domestic terrorism, hot dogs and fireworks require a new national security threat assessment. All agents, be on the lookout for Americans engaging in too much fun on the Fourth of July. Be advised: children with patriotic face paint, persistent Liberty Bell ringing, and unexpected outbursts of support for freedom may warrant further investigation. Should you encounter any reference to the 1773 Boston Tea Party, the modern Tea Party Movement, or strong distaste for tea, in general, immediately call for backup. This much is clear: when the FBI honors America-haters and vilifies American patriots, love for America is perceived as not only suspect, but also dangerous to the Deep State. That says a lot about our current predicament.
The arguments for gun control are familiar to most. The anti-gun stance is that no guns means no mass shootings at schools less violent crime generally. In support of this position, the figure of fewer deaths by guns in nations where guns have been banned is often cited, while violent deaths by other means are typically ignored. Alternatively, the pro-gun position draws attention to 1) declining violent crimes in America for nearly three decades (Antifa/BLM riots, state D.A. criminal leniency, federal prison purges, etc. are altering this trend); 2) armed citizens for criminal deterrence; and 3) on-the-scene armed citizens preventing crime and apprehending criminals before police arrive. Think of the recent Indiana mall "good Samaritan." In this article, we'll explore the anti-gun side.

To underscore the U.S.'s unhealthy obsession with violence, anti-gun activists are aghast to learn that more guns exist in America (400M) than Americans (330M) — as if large numbers of inanimate objects somehow animate them. It would be akin to shuddering over the number of chainsaws in hardware stores for fear that one might somehow self-start and kill someone. What anti-gun activists don't shout from their rooftops is that as the number of modern sporting rifles (MSRs) sold in America has increased over the past quarter-century — to include high-capacity-magazine, automatic high-powered rifles, etc., which they argue pose the greatest threat — the number of violent crimes has declined.
Perhaps the best thing of all is NPR's shock and horror at how mean Abbott and Ducey are being. According to NPR, when they put those people on the bus, they had no plan: "GOP governors sent buses of migrants to D.C. and NYC—with no plan for what's next"

That's so wrong, of course. Gov. Abbott totally had a plan: It was to show that the last thing virtue-signaling leftists want is to live with the consequences of their open-border immigration policies.
In "They Can't Let Him Back In," Anton depicts the class war that is erupting around Trump. His antagonists, the people who insist he was inciting an "insurrection" on January 6, represent the permanent political class and their globalist allies. These actors are committed to international free trade, "endless wars" to benefit the arms industry, and keeping the Washington establishment in clover. Although Trump as president did not consistently work against these interests, he did appeal to a class base that is revolting against American elites. It is therefore necessary, according to Anton, to destroy Trump's reputation and political career to protect those who control public administration, the secret service, the media, the educational system, and the culture industry.
The pro-life argument, in its foundational form, is simple:
It's wrong to intentionally kill innocent human beings.
Abortion intentionally kills innocent human beings.
Therefore, abortion is wrong.
The first thing to do when someone accuses you of making a religious argument against abortion is to clearly state the premises and conclusion of the argument and then ask, Which premise of this argument is religious?
The issue surrounds a new product technology called a vanadium redox flow battery. Essentially the U.S. government funded scientists to develop an advanced battery that could store energy without degrading. After success, the technology was then sent to China for manufacturing. China then invested heavily in the product and used the technology to mass manufacture the battery for the global market. The United States is now behind in the product development and manufacture.

As the story is told in NPR, "the Chinese company didn't steal this technology. It was given to them — by the U.S. Department of Energy. First in 2017, as part of a sublicense, and later, in 2021, as part of a license transfer." Except that's not what happened at all. There is some major 'ass-covering' in that false narrative.

The lead scientist working on the vanadium redox flow battery project was a man named Gary Yang. Mr. Yang was born in China and emigrated to the U.S. becoming a U.S. citizen. Yang worked with U.S. scientists to develop the technology and was funded by a multi-million research grant from the Dept of Energy.

After their initial success, according to NPR, "in 2012, Yang applied to the Department of Energy for a license to manufacture and sell the batteries." The Dept of Energy license was granted, and Yang launched UniEnergy Technologies as the parent company to develop the commercial application of the product.
CNN should have learned that around the clock anti-Trump coverage is not a sustainable programing strategy for a company that claims to be a news network.

CNN's viewers are leaving, and its revenue is following them out the door. Apparently, it was beyond Jeff Zucker's understanding of the industry that you can't sell time on a network that nobody watches. It turns out advertisers are a bunch of greedy capitalists that don't understand the social importance of the work being done by the Commie News Network.
Kimball has noticed something that I've noticed too:
Over the last year or so, I have noticed an innovation, at once stylistic and substantive, that has taken root throughout the regime media. It is this: whenever referring to Donald Trump and the 2020 presidential election, be sure to insert editorial comments to the effect that any concerns about the fairness of that election are "baseless" or the result of "lies."
He's right. Outside of conservative media, no leftist or Never Trump article is content to say something along the lines of "Trump again alluded to his claim that the 2020 election was fraudulent." Every time, the author will throw in that one- or two-word editorial:
Just one example: in a column Saturday about Donald Trump's weekend rally in Waukesha, Wisconsin, the writer claimed Trump "spent much of his speech focusing on his baseless claims of widespread fraud in the 2020 presidential election" (emphasis added).
For a while, the Current Thing was #MeToo. From 2016 until 2018, the Current Thing was Russian collusion. After that scheme unraveled, we moved through a series of Current Things, each of which was said to compound the grave threat Trump supposedly posed to Our Democracy: in March 2020, it was Covid-19; for a few months that summer, it was systemic racism; then, it was the Delta variant; finally, for a stretch of early 2021, it was the January 6th "insurrection." And when Russia invaded Ukraine, Ukraine became the Current Thing. You knew it was the new Current Thing because all the smart people suddenly changed how they spelled and pronounced "Kiev."
On Friday, Gary Bauer reported that the Oklahoma Board of Education decided to downgrade the Tulsa Public School District's accreditation. This is because in Tulsa, they're still teaching Marxist critical race theory — which is now against the law in the Sooner State.

Oklahoma's Secretary of Education is Ryan Walters, who told Fox News: "What we've got to do is go back to teaching our history and ensuring that every young person has the ability to be successful and be inspired by our history."

He added, "We're the greatest country in the history of the world, and our kids need to know that."

But how will children in Oklahoma, and all the other states, learn to appreciate our country when so many have been brainwashed with a false view for so long?
Kent is currently running 0.1 percent behind establishment Republican Jaime Herrera Beutler, who voted to impeach President Trump. Critics wrote off Kent's chances on election day, but the former Green Beret who served 11 combat tours and won six bronze stars has clawed his way back as the votes have trickled in.
Gee. Imagine that.
Tweet hopper:
Hmm…. What are the odds of TWO record breaking rainfalls in the USA weeks apart?
One of those you gotta see it to believe it deals.
Meme hopper: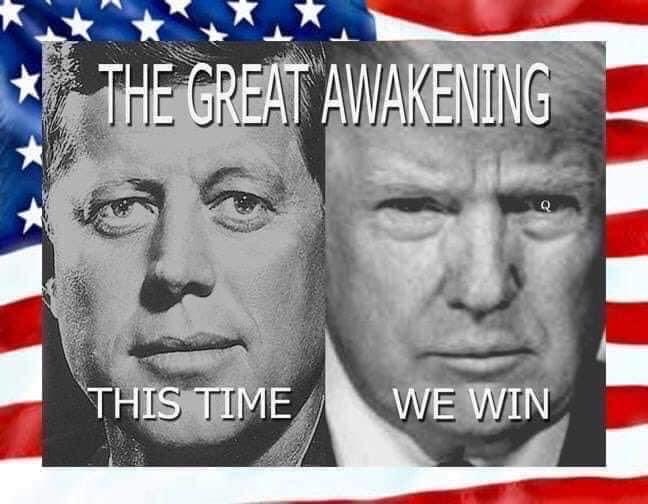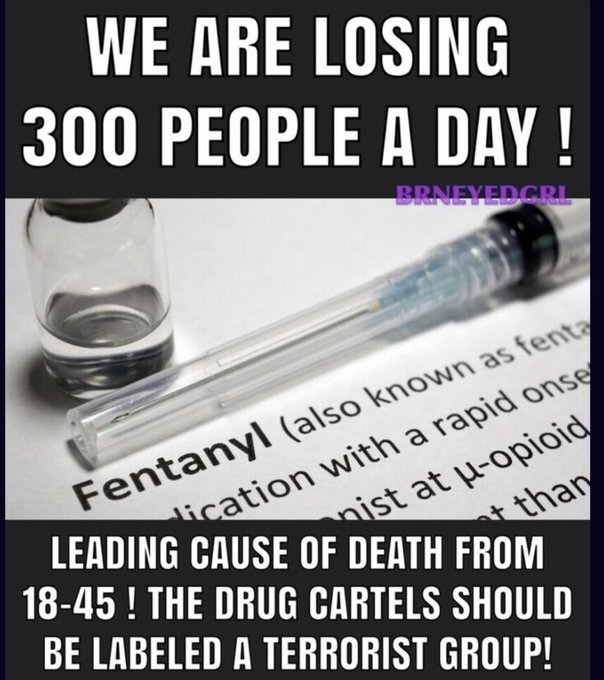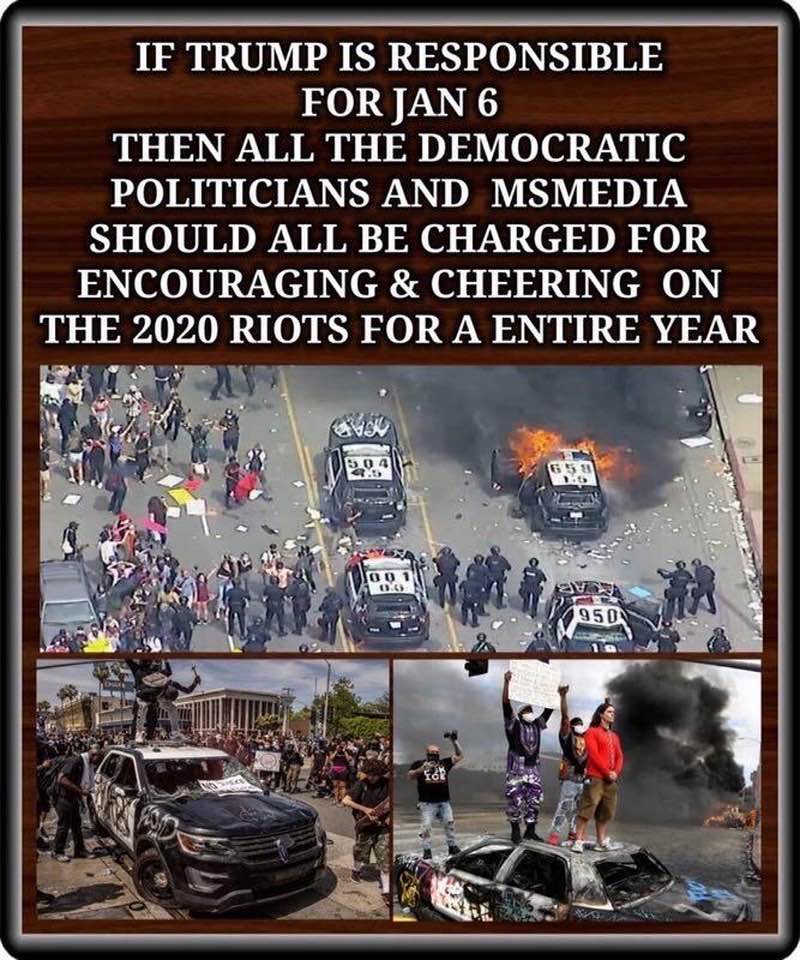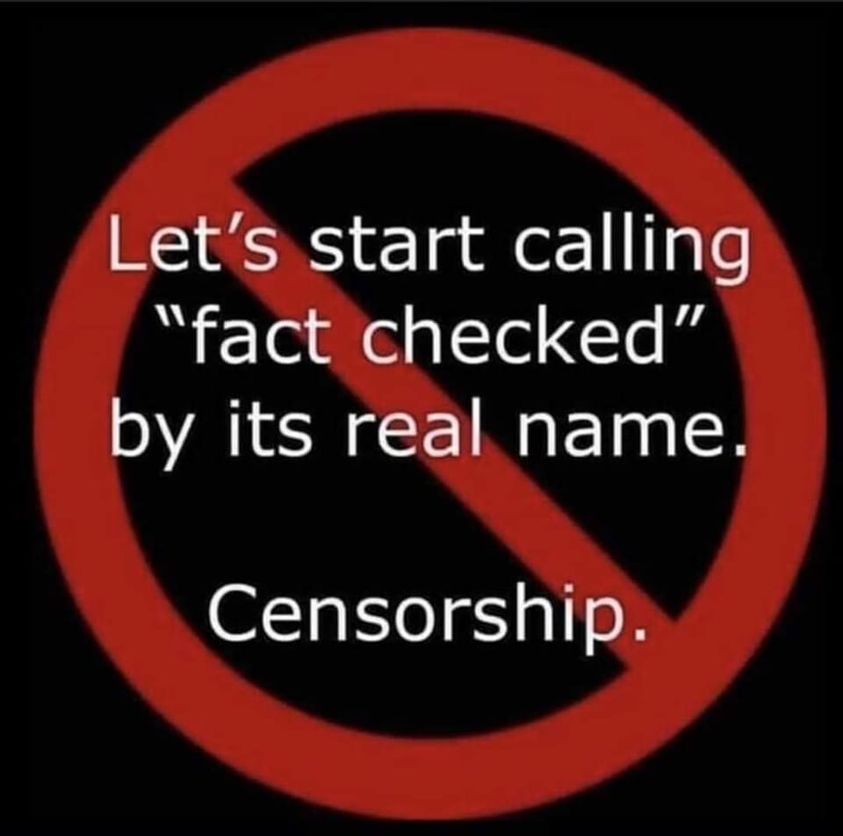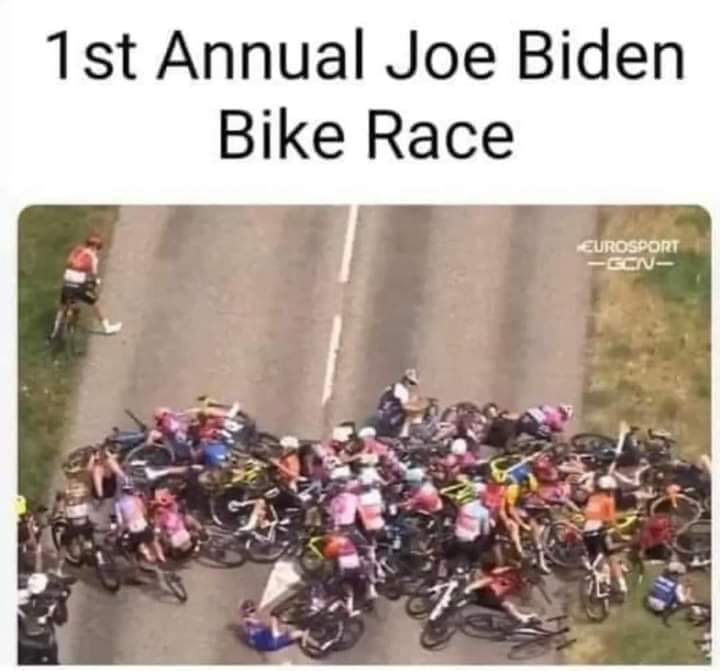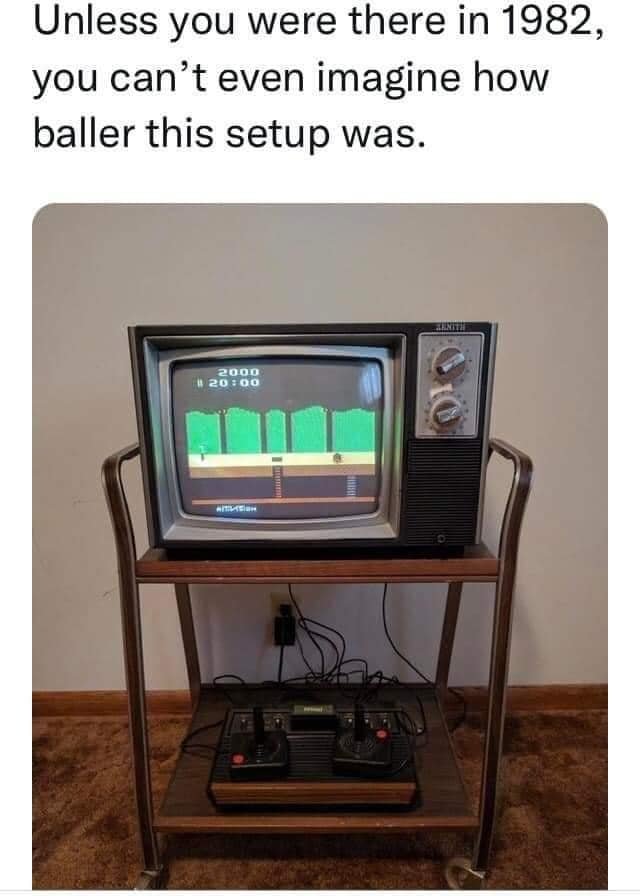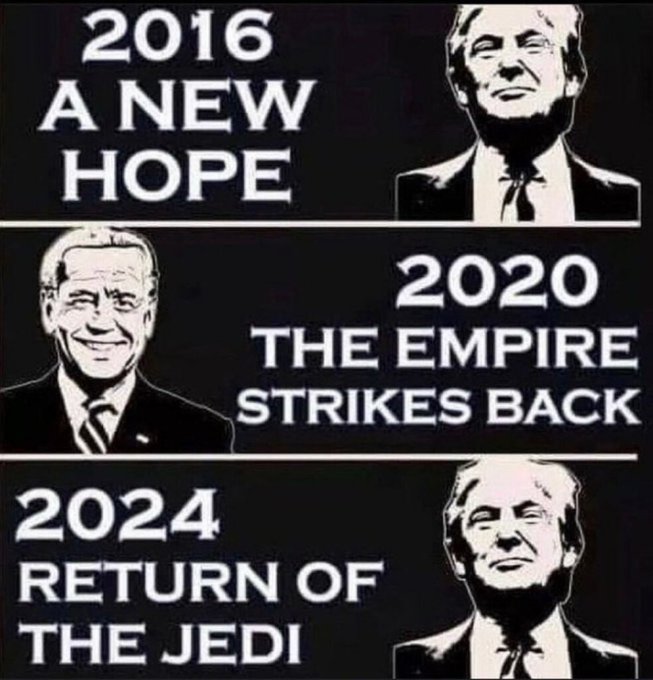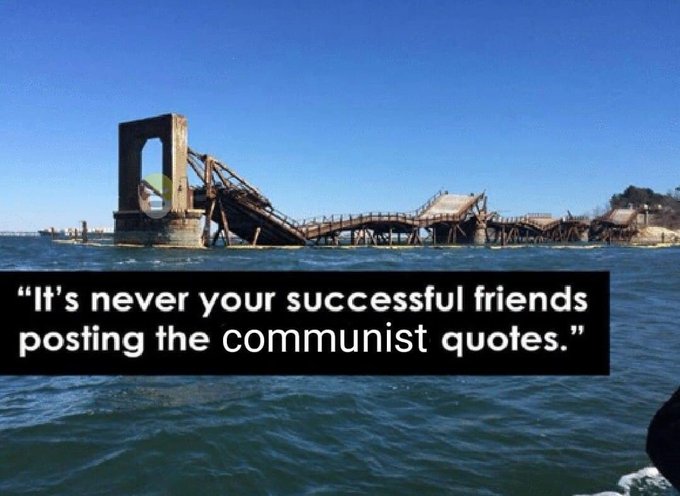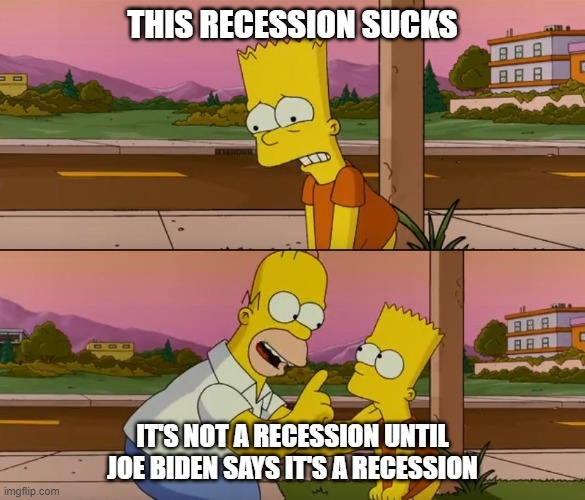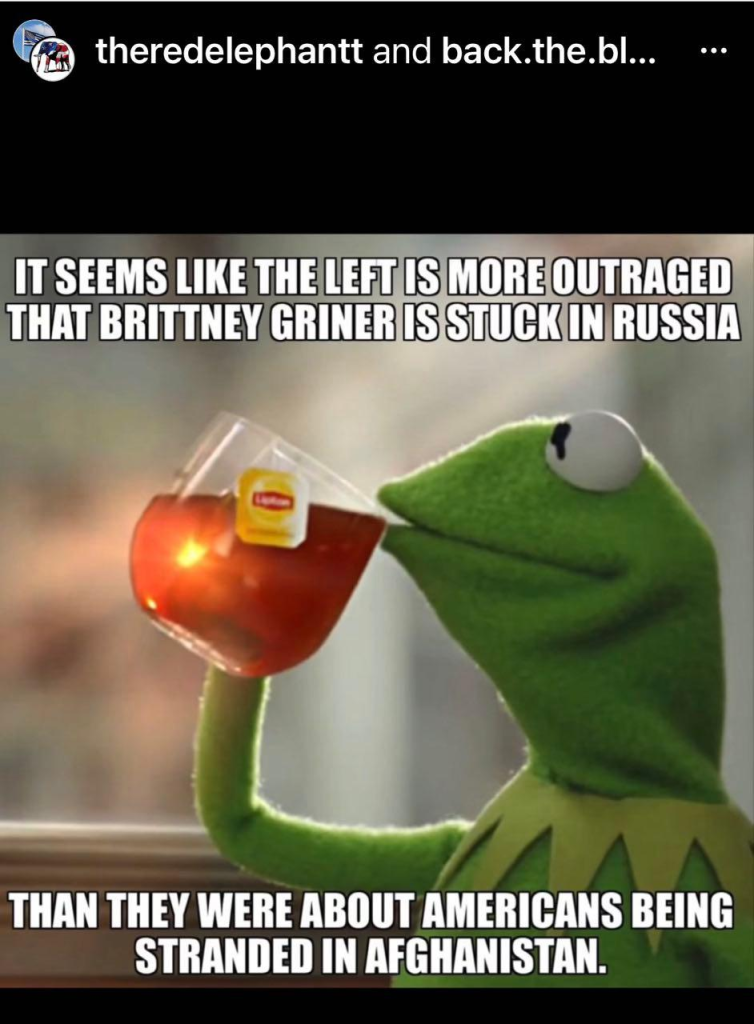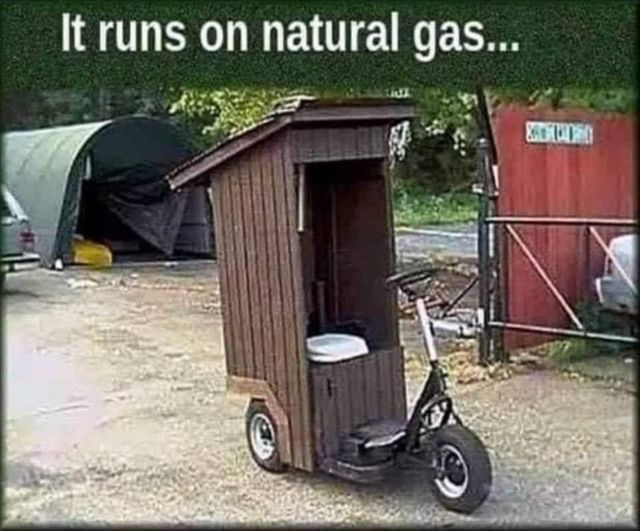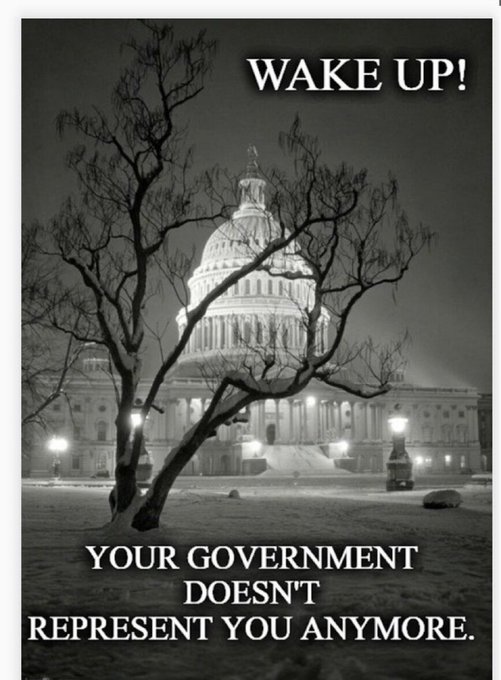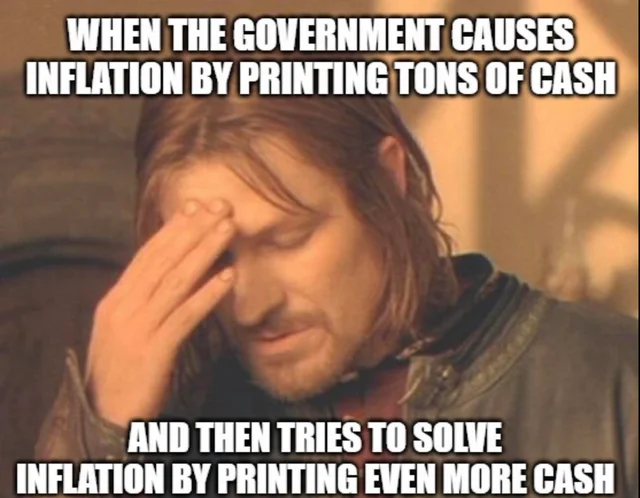 Something to remember, always.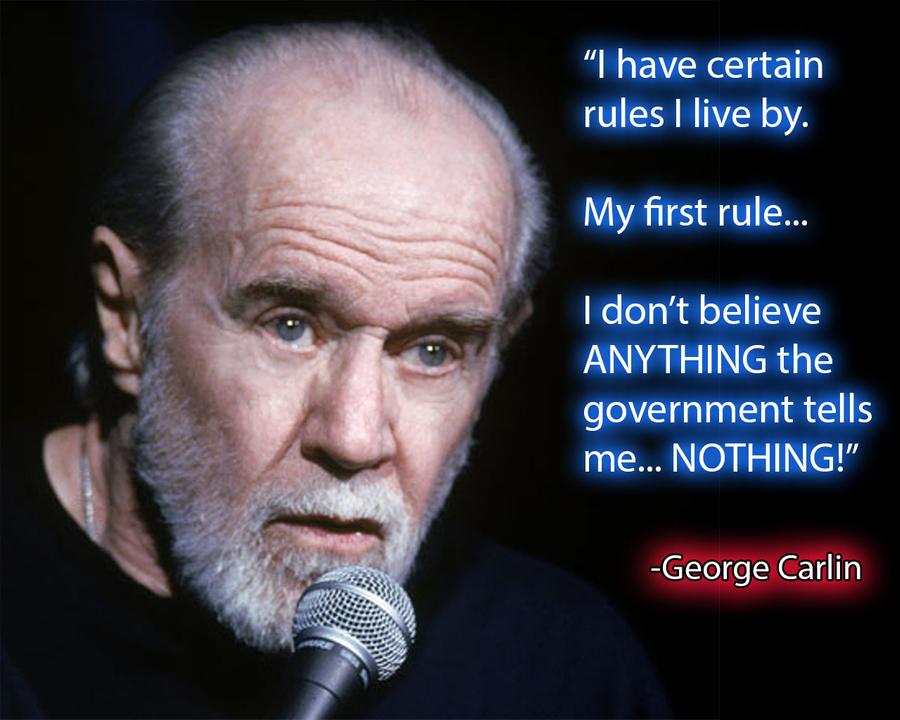 Per the boss's instruction: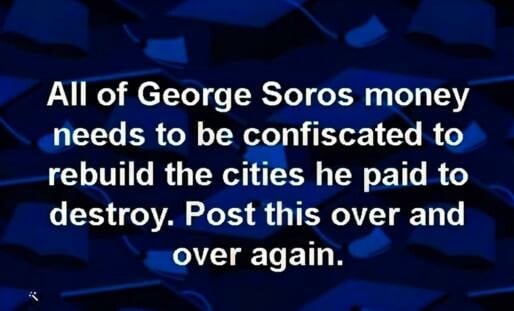 I'd throw in a few Rockefellers and Rothschilds also.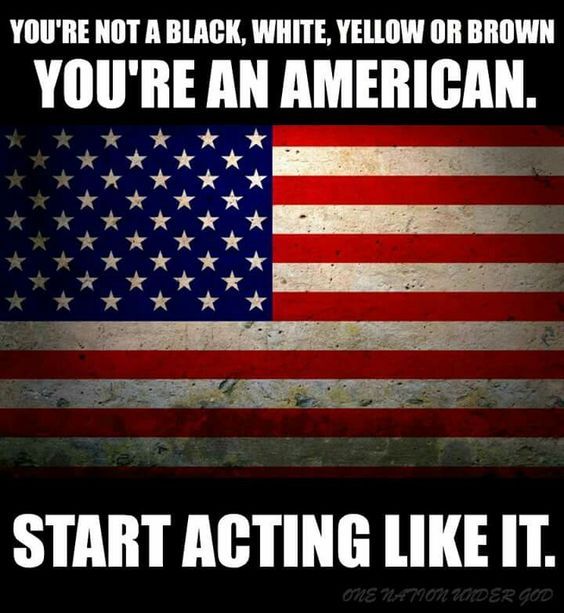 Of course, this does not mean committing felonies, but standing up to the forces that want to tear this nation – and humanity apart. The very people XVII told us will be destroyed by the time this movie comes to an end are currently roaming the halls of power…supposedly. It's a sickening sight.
Your weekly reminder to take the pledge:
"I do solemnly swear (or affirm) that I will support and defend the Constitution of the United States against all enemies, foreign and domestic; that I will bear true faith and allegiance to the same; that I take this obligation freely, without any mental reservation or purpose of evasion; and that I will well and faithfully discharge the duties of the office on which I am about to enter: So help me God."
Guidelines for posting and discussion on this site were outlined by our host, WolfM00n. Please, review them from time to time.
The discourse on this site is to be CIVIL – no name calling, baiting, or threatening others here is allowed. Those who are so inclined may visit Wolf's other sanctuary, the U-Tree, to slog it out. There is also a "rescue" thread there for members of the Tree to rendezvous if the main site goes kablooey. A third site has been added for site outages of longer duration.
This site is a celebration of the natural rights endowed to humans by our Creator as well as those enshrined in the Bill of Rights adopted in the founding documents of the United States of America. Within the limits of law, how we exercise these rights is part of the freedom of our discussion.
Fellow tree dweller, the late Wheatie, gave us some good reminders on the basics of civility in political discourse:
No food fights.
No running with scissors.
If you bring snacks, bring enough for everyone.
And Auntie DePat's requests:
If you see something has not been posted, do us all a favor, and post it. Please, do not complain that it has not been done yet.
The scroll wheel on your mouse can be your friend. As mature adults, please use it here in the same manner you would in avoiding online porn.
Thank you so much for any and all attention to such details. It is GREATLY appreciated by more than one party here.
__________________________________________________
The Gospel According to St. Matthew. Chapter 18:
At that hour the disciples came to Jesus, saying: Who thinkest thou is the greater in the kingdom of heaven? [2] And Jesus calling unto him a little child, set him in the midst of them, [3] And said: Amen I say to you, unless you be converted, and become as little children, you shall not enter into the kingdom of heaven. [4] Whosoever therefore shall humble himself as this little child, he is the greater in the kingdom of heaven. [5] And he that shall receive one such little child in my name, receiveth me.

[6] But he that shall scandalize one of these little ones that believe in me, it were better for him that a millstone should be hanged about his neck, and that he should be drowned in the depth of the sea. [7] Woe to the world because of scandals. For it must needs be that scandals come: but nevertheless woe to that man by whom the scandal cometh. [8] And if thy hand, or thy foot scandalize thee, cut it off, and cast it from thee. It is better for thee to go into life maimed or lame, than having two hands or two feet, to be cast into everlasting fire. [9] And if thy eye scandalize thee, pluck it out, and cast it from thee. It is better for thee having one eye to enter into life, than having two eyes to be cast into hell fire. [10] See that you despise not one of these little ones: for I say to you, that their angels in heaven always see the face of my Father who is in heaven.

[11] For the Son of man is come to save that which was lost. [12] What think you? If a man have an hundred sheep, and one of them should go astray: doth he not leave the ninety-nine in the mountains, and go to seek that which is gone astray? [13] And if it so be that he find it: Amen I say to you, he rejoiceth more for that, than for the ninety-nine that went not astray. [14] Even so it is not the will of your Father, who is in heaven, that one of these little ones should perish. [15] But if thy brother shall offend against thee, go, and rebuke him between thee and him alone. If he shall hear thee, thou shalt gain thy brother.
109
Anonymous ID: hHkrVD7x No.148156632
Nov 5 2017 20:06:36 (EST)
Anonymous ID: pqW40Wgk No.148156518
Nov 5 2017 20:05:48 (EST)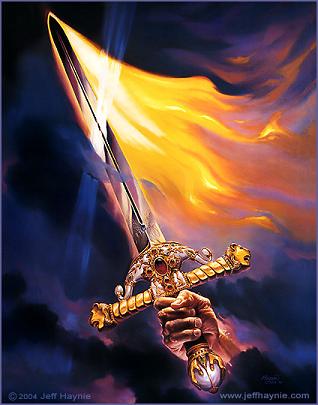 >>148154137
St. Michael the Archangel, defend us in battle. Be our protection against the wickedness and snares of the devil. May God rebuke him, we humbly pray. And do thou, Prince of the Heavenly Hosts, by the power of God, cast down to Hell Satan and all his evil spirits, who prowl about the world seeking the ruin of souls. Amen.
>>148156518
Amen brother.
Q
As always, prayers for the fight against that which seeks to enslave us are welcome. Via con Dios.