About Youngstown:
Youngstown was named for New York native John Young, who surveyed the area in 1796 and settled there soon afterward.[8] On February 9, 1797, Young purchased the township of 15,560 acres (6,300 ha) from the Western Reserve Land Company for $16,085.[9] The 1797 establishment of Youngstown was officially recorded on August 19, 1802.[10]

The area that includes present-day Youngstown was part of the Connecticut Western Reserve, a section of the Northwest Territory that Connecticut initially did not cede to the Federal government.[11][12] Upon cession, Connecticut retained the title to the land in the Western Reserve, which it sold to the Connecticut Land Company for $1,200,000.[11][12][13] While many of the area's early settlers came from Connecticut, Youngstown attracted many Scots-Irish settlers from neighboring Pennsylvania.[14] The first European Americans to settle permanently in the area were Pittsburgh native James Hillman and wife Catherine Dougherty.[15] By 1798, Youngstown was the home of several families who were concentrated near where Mill Creek meets the Mahoning River.[16] Boardman Township was founded in 1798 by Elijah Boardman, a member of the Connecticut Land Company. Also founded in 1798 was Austintown by John McCollum who was a settler from New Jersey.[17]

As the Western Reserve's population grew, the need for administrative districts became apparent. In 1800, territorial governor Arthur St. Clair established Trumbull County (named in honor of Connecticut Governor Jonathan Trumbull), and designated the smaller settlement of Warren as its administrative center, or "county seat".[18] In 1813, Trumbull County was divided into townships, with Youngstown Township comprising much of what became Mahoning County.[19] The village of Youngstown was incorporated in 1848, and in 1867 Youngstown was chartered as a city. It became the county seat in 1876, when the administrative center of Mahoning County was moved from neighboring Canfield.[20] Youngstown has been Mahoning County's county seat to this day.[21]
Golden Age
The discovery of coal by the community in the early 19th century paved the way for the Youngstown area's inclusion on the network of the famed Erie Canal. The Pennsylvania and Ohio Canal Company was organized in 1835, and the canal was completed in 1840.[22] Local industrialist David Tod, who became Ohio governor during the Civil War, persuaded Lake Erie steamboat owners that coal mined in the Mahoning Valley could fuel their vessels if canal transportation were available between Youngstown and Cleveland. The railroad's arrival in 1856 smoothed the path for further economic growth.[23]

Youngstown's industrial development changed the face of the Mahoning Valley. The community's burgeoning coal industry drew hundreds of immigrants from Wales, Germany, and Ireland. With the establishment of steel mills in the late 19th century, Youngstown became a popular destination for immigrants from Eastern Europe, Italy, and Greece.[24]

In the early 20th century, the community saw an influx of immigrants from non-European countries including what is modern day Lebanon, Palestine/Israel, and Syria.[25] By the 1920s, this dramatic demographic shift produced a nativist backlash, and the Mahoning Valley became a center of Ku Klux Klan activity.[26] The situation reached a climax in 1924, when street clashes between Klan members and Italian and Irish Americans in neighboring Niles led Ohio Governor A. Victor Donahey to declare martial law.[27] By 1928 the Klan was in steep decline; and three years later, the organization sold its Canfield, Ohio, meeting area, Kountry Klub Field.[28] Despite the prevalence of Irish Americans in Youngstown, their presence wasn't always evident. When radio personality Pete Gabriel (who was Greek), came to Youngstown, he found out at the time that there was no St Patrick's Day parade there, so he started one.[29]

The growth of industry attracted people from within the United States and from Latin America. By the late 19th century, African Americans were well represented in Youngstown, and the first local congregation of the African Methodist Episcopal Church was established in 1871.[30] In the 1880s, local attorney William R. Stewart was the second African American elected to the Ohio House of Representatives.[31] A large influx of African Americans in the early 20th century owed much to developments in the industrial sector. During the national Steel Strike of 1919, local industrialists recruited thousands of workers from the South, many of whom were Black.[32] This move inflamed racist sentiment among local Whites, and for decades, African-American steelworkers experienced discrimination in the workplace.[33][34] Migration from the South rose dramatically in the 1940s, when the mechanization of southern agriculture brought an end to the sharecropping system, leading onetime farm laborers to seek industrial jobs.[35]

Youngstown's local iron ore deposits were exhausted by the early 20th century. Since the city is landlocked (the Mahoning River is not navigable), ore from Michigan and Minnesota had to arrive by rail from Cleveland and other Great Lakes port cities where large bulk carriers were unloaded. This put Youngstown at a competitive disadvantage to the iron and steel producers in Cleveland, Buffalo, Chicago and Detroit—all on Great Lake shores. Compared to these four cities, Youngstown had a higher cost of transporting raw materials to the mills, according to a Harvard Business Review report published in January 1933. Higher transportation costs are one reason why Youngstown mills began their decline before those in other "rust belt" cities.[36]
More at wiki.
Sat, September 17, 2022
07:00 pm (EST)
Doors Open: 02:00 pm
Covelli Centre
229 E Front St
Youngstown, OH 44503
Here is the complete list of speakers:
J.D. Vance, the Republican nominee for U.S. Senator for Ohio
Rep. Jim Jordan, U.S. Representative for Ohio's 4th Congressional District
Rep. Bill Johnson, U.S. Representative for Ohio's 6th Congressional District
Hon. Max Miller, Republican Nominee for U.S. Representative for Ohio's 7th Congressional District
Madison Gesiotto Gilbert, the Republican nominee for U.S. Representative for Ohio's 13th Congressional District
J.R. Majewski, the Republican nominee for U.S. Representative for Ohio's 9th Congressional District
Then at 7 p.m., former President Donald Trump will be speaking in support of Vance.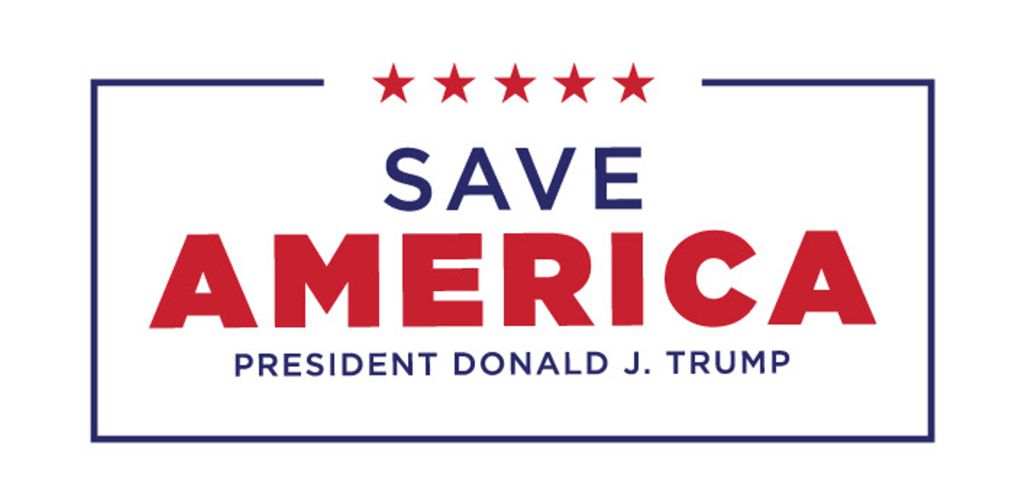 Over the past four years, President Donald Trump's administration delivered for Americans of all backgrounds like never before. Save America is about building on those accomplishments, supporting the brave conservatives who will define the future of the America First Movement, the future of our party, and the future of our beloved country. Save America is also about ensuring that we always keep America First, in our foreign and domestic policy. We take pride in our country, we teach the truth about our history, we celebrate our rich heritage and national traditions, and of course, we respect our great American Flag.
We are committed to defending innocent life and to upholding the Judeo-Christian values of our founding.
We believe in the promise of the Declaration of Independence, that we are all made EQUAL by our Creator, and that must all be TREATED equal under the law.
We know that our rights do not come from government, they come from God, and no earthly force can ever take those rights away. That includes the right to religious liberty and the right to Keep and Bear Arms.
We believe in rebuilding our previously depleted military and ending the endless wars our failed politicians of the past got us into for decades.
We embrace free thought, we welcome robust debate, and we are not afraid to stand up to the oppressive dictates of political correctness.
We know that the rule of law is the ultimate safeguard of our freedoms, and we affirm that the Constitution means exactly what it says AS WRITTEN.
We support fair trade, low taxes, and fewer job-killing regulations, and we know that America must always have the most powerful military on the face of the Earth.
We believe in Law and Order, and we believe that the men and women of law enforcement are HEROES who deserve our absolute support.
We believe in FREE SPEECH and Fair Elections. We must ensure fair, honest, transparent, and secure elections going forward – where every LEGAL VOTE counts.
---