We expected them to cheat.
Feel the frustration of another rigged election but then give it over to God.
Figure out what God is calling you specifically to do.
Pray for this country.
Remember Trump's recent statements.
We need an unprecedented cure so don't hang your hopes somewhere where they don't belong.
Only God can truly deliver this nation and we get to play a role together with Him and the beautiful Patriots we stand together with.
You're not the only one feeling the anguish.
Get your eyes on Him.
We need a revival in this nation.
We need unity and truth.
It's not over until God says it is.

55.1KviewsPepe Lives Matter, Dec 6 at 22:17
And if you missed it in the comments yesterday, this one is a must read for the weary keyboard warriors. It ain't over yet.
At this moment in history, the awakening mind needs encouragement and faith more than ever.

Without it, the black pill, 'Doomer's Refrain' and defeatism can embed themselves deep into the psyche, and once it does, it often refuses to let go.

This cannot be allowed to happen.

We are witnessing a near-constant bombardment of information designed to bring others into contact with their red pill moment, and that is not always what the individual patriot is meant to digest on a daily basis. Thus, taking the eagle-eyed view might be your only true reprieve as we transition through these dire times. Cultivating that view should be one of your core priorities, or else the noise of the day-to-day news could drown out your hope until it becomes too difficult to defend your emotional well-being.

This Macro Viewpoint is why I've been such a proponent of feeding ourselves with more than just the same 'precipice' narratives designed for the normie and the half-awake. We do not need to continually risk our own mental health by incessantly reporting what is not always meant for you, the awakened patriot. Yes, these negative realities persist in our world and they need to be addressed, but there are also beautiful moments happening all around us, and your ability to see and focus on those moments that uplift you is imperative for mental and emotional survival in this barren season.

This is why I am writing this to you today, because not every season you pass through is destined to feel satisfying.

Sometimes you're simply going through a transition, leaving something behind in order to reach something new.

On the one hand, you can't give up the promises and faith you have for the good that might come into your life, but on the other hand, by living in the tension of not being where you want to go, you risk upending all of the progress you've made on this journey.
More at the link in the headline.
In a word: NO.
But the Founders were prescient in their understanding of mankind. Ben Franklin's warning to the woman who asked what kind of government had been created surmises their awareness of the tendencies of men: "A republic, madam… if you can keep it." The Founders knew that government, not foreign powers, would be the biggest threat to the rights and freedoms of citizens.

So the Declaration states, "…whenever any form of government becomes destructive of these Ends, it the Right of the people to alter or abolish it." They acknowledged man's tendency to stick with the status quo, even in the face of assaults on their rights and freedoms: "…all Experience hath shown, that Mankind are more disposed to suffer, while Evils are sufferable, than to right themselves by abolishing the Forms to which they are accustomed."
No…you?
A few hundred super-rich elites and a powerful handful of woke and climate activist ringleaders now tyrannize America.
It's called selling your soul.
Another woman. Go figure.
Actually, a lot of us figured that out. Welcome to the party.
Hey, there's an idea.
In a cover-up, one would think so.
Say what you want about the man, he is a world class smart-a–.
TWEETS:
Wakey, wakey.
Rigged, if you will.
As well as the other 48 states.
This guy needs a straight jacket.
Who has enough time on their hands to think up this sort of stuff to research?
Please, note I'm trying to keep mentions of unexplained and excess deaths to a minimum for my own sanity.
Works for me.
Just a reminder:
MEMES: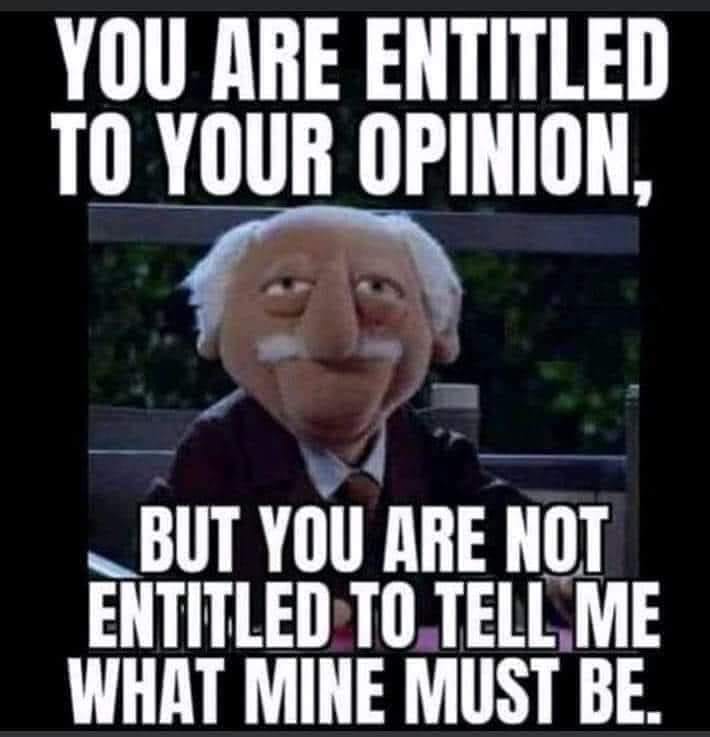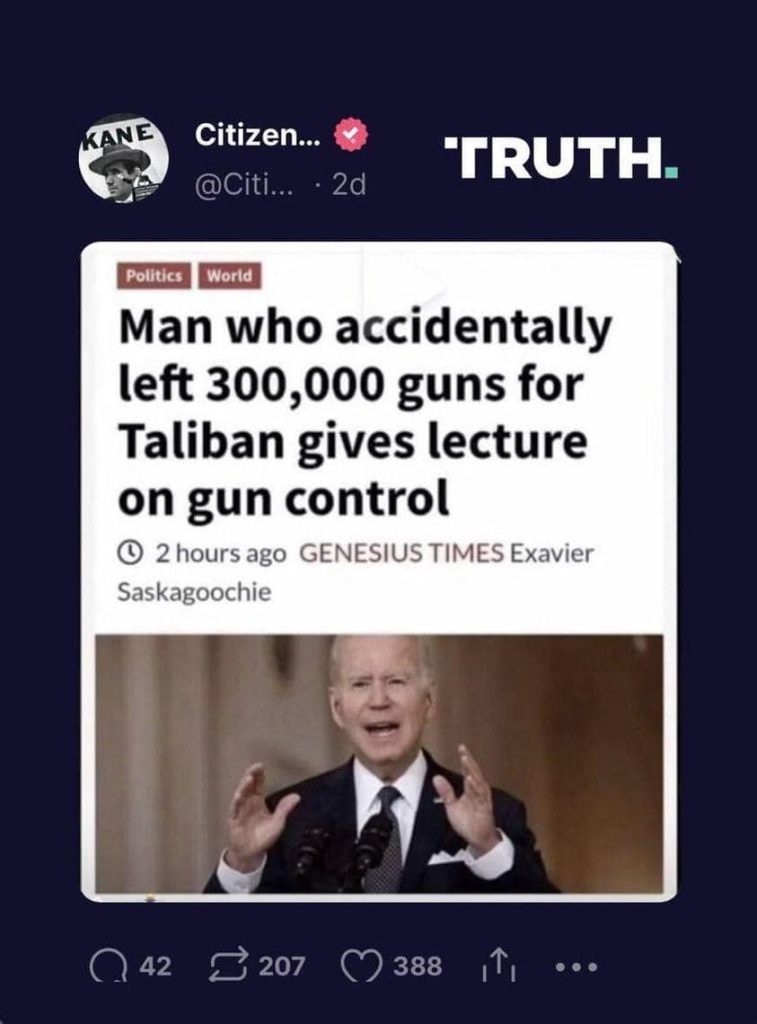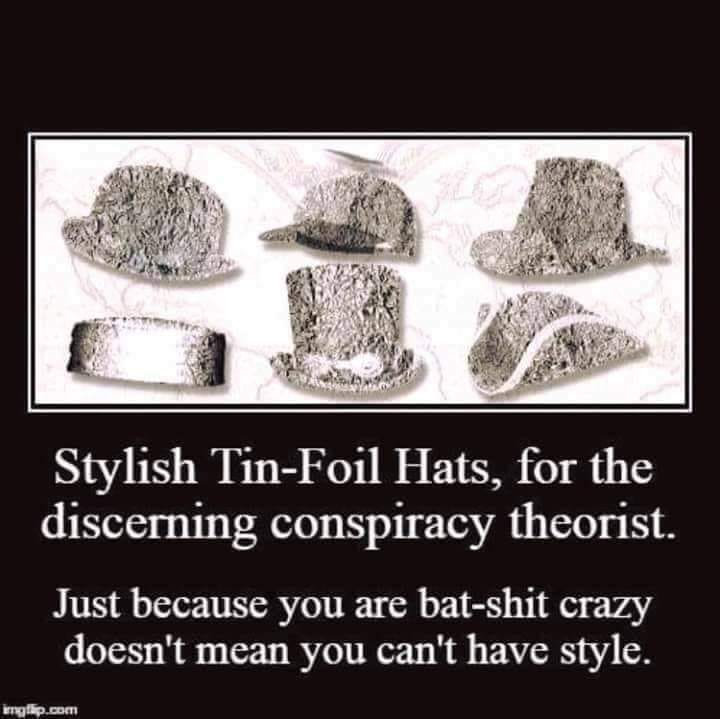 A very liberal friend posted this on another forum. I'll take the pillbox chapeau, thank you.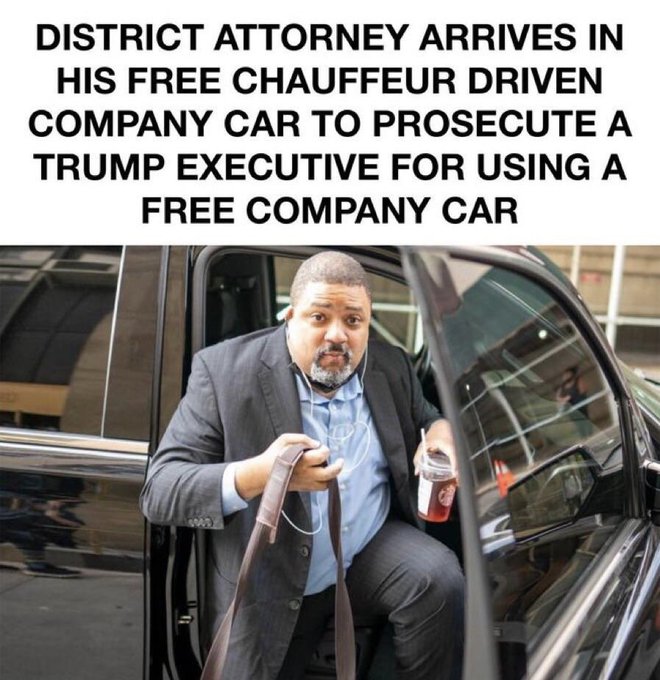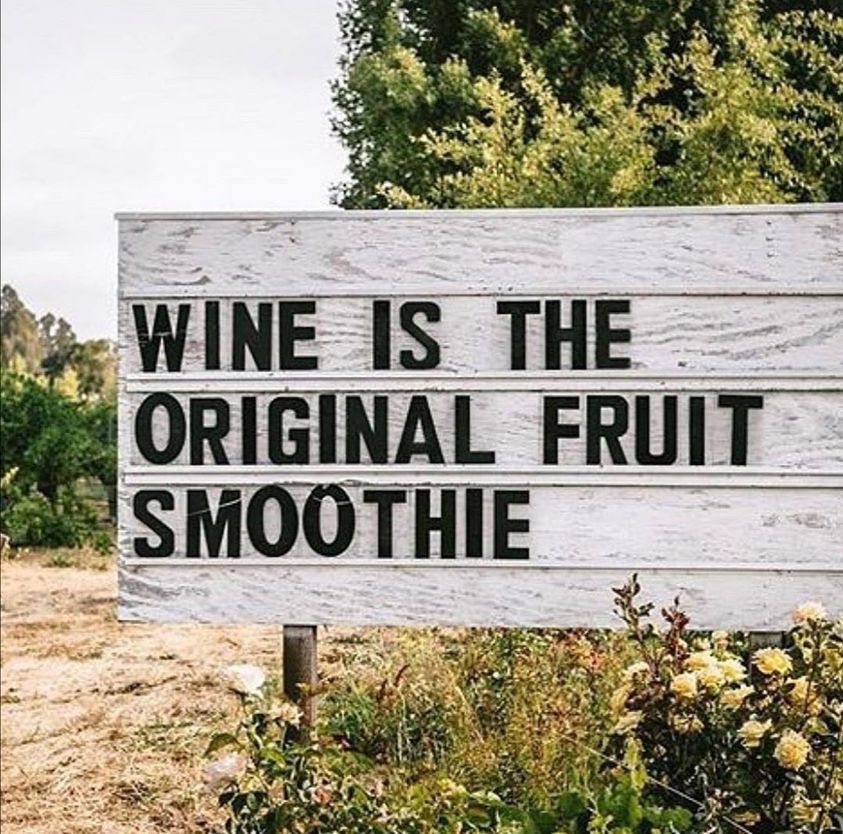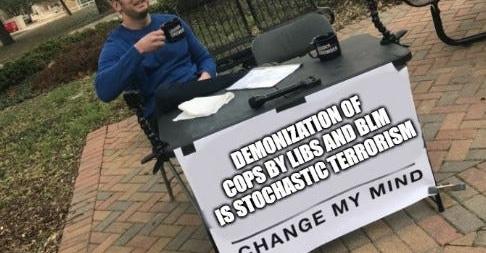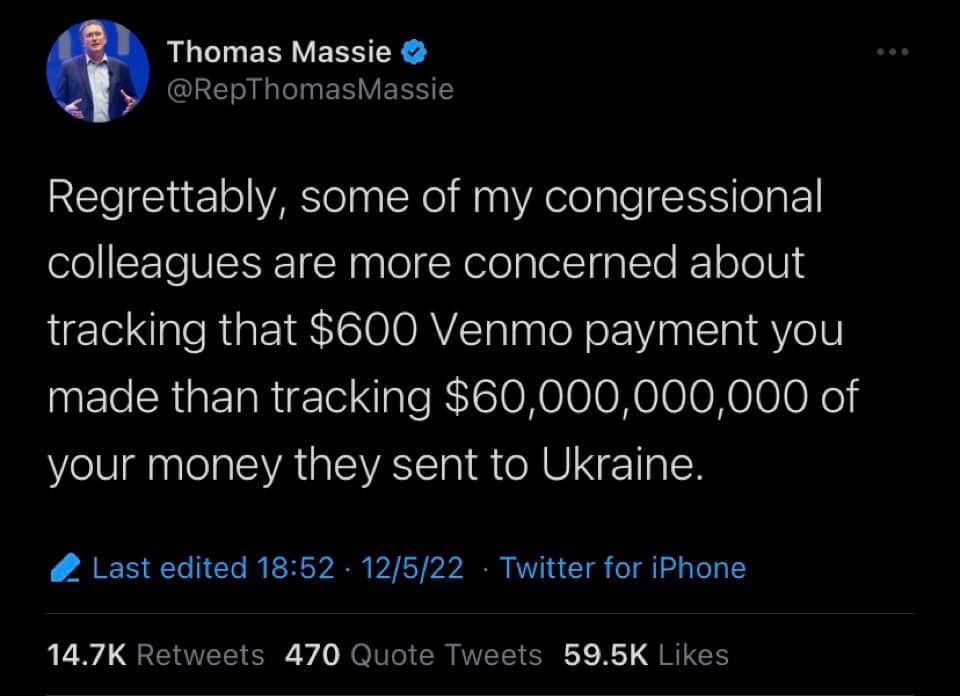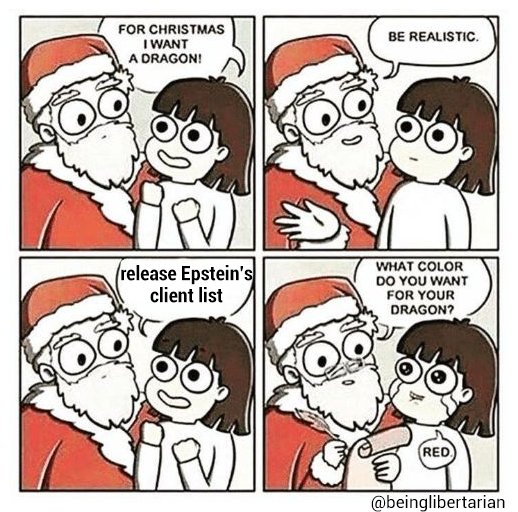 I do that with blood and gore.
____________________________________
And now for the business portion.
Please review our HOST and site owner's Guidelines for posting and discussion for this site. Wolf is kind enough to put up with *most* of us and our antics after thorough vetting. Violators of the baiting and deliberately attempting to divide the group rules WILL face consequences.
The discourse on this site is to be CIVIL – no name calling, baiting, or threatening others here is allowed. Company manners are appreciated. Those who are so inclined may visit Wolf's other sanctuary, the U-Tree, to slog out discussions best saved for a wrestling mat. If, for some reason, this site is not available, head over to the UTree and visit the post at the top of the list or the closest rescue thread.
This site is a celebration of the natural rights endowed to humans by our Creator as well as those enshrined in the Bill of Rights adopted in the founding documents of the United States of America. Within the limits of law, how we exercise these rights is part of the freedom of our discussion.
THAT MEANS THAT ALL OF US HERE ARE ENTITLED TO OUR OPINIONS AND PREJUDICES, ETC., SO LONG AS THEY CAUSE NO PHYSICAL HARM TO OTHERS OR DOXX OUR FELLOW TREE DWELLERS.
All opinions here are valued for the diversity they bring to the issues, and the shaping of understanding regarding topics for which many of us do not have all information. Correcting the record on any one topic is appreciated.
Be careful in expressing thoughts as we would all like to think well of the rest of the group, and ill-thought out comments have a way of wrecking that for everyone.
Fellow tree dweller, the late Wheatie, gave us some good reminders on the basics of civility in political discourse:
No food fights
No running with scissors
If you bring snacks, be sure they are made with bacon
Auntie DePat's requests as we are all supposedly adults and don't just play them on TV like the body doubles pretending to be the squatter in chief:
If you see something has not been posted, do us all a favor, and post it. Please, do not complain that it has not been done yet.
The scroll wheel on your mouse can be your friend. As mature adults, please use it here in the same manner you would in avoiding online porn.
Thank you so much for any and all attention to such details. It is GREATLY appreciated by more than one party here.
____________________________________________________
EPHESIANS 1:3-6, 11-12
3Blessed be the God and Father of our Lord Jesus Christ, who has blessed us in Christ with every spiritual blessing in the heavenly places, 4even as he chose us in him before the foundation of the world, that we should be holy and blameless before him. 5He destined us in love to be his sons through Jesus Christ, according to the purpose of his will, 6to the praise of his glorious grace which he freely bestowed on us in the Beloved. 11In him, according to the purpose of him who accomplishes all things according to the counsel of his will, 12we who first hoped in Christ have been destined and appointed to live for the praise of his glory.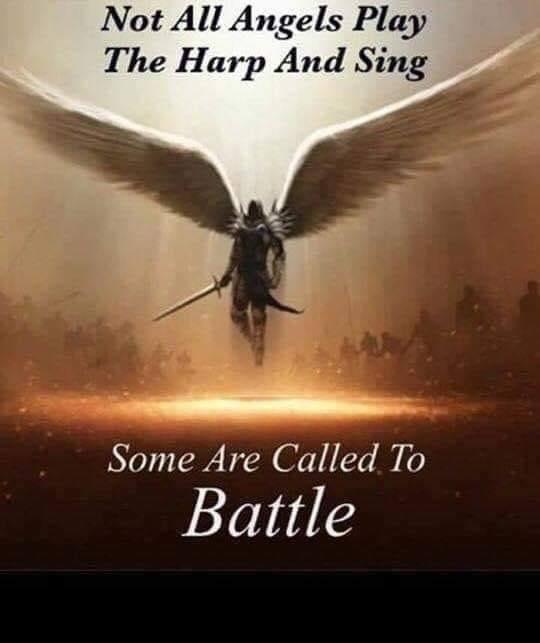 _____________________________________________________
SATIRE!