Cover image: Snow Flowers by Sharon Barnes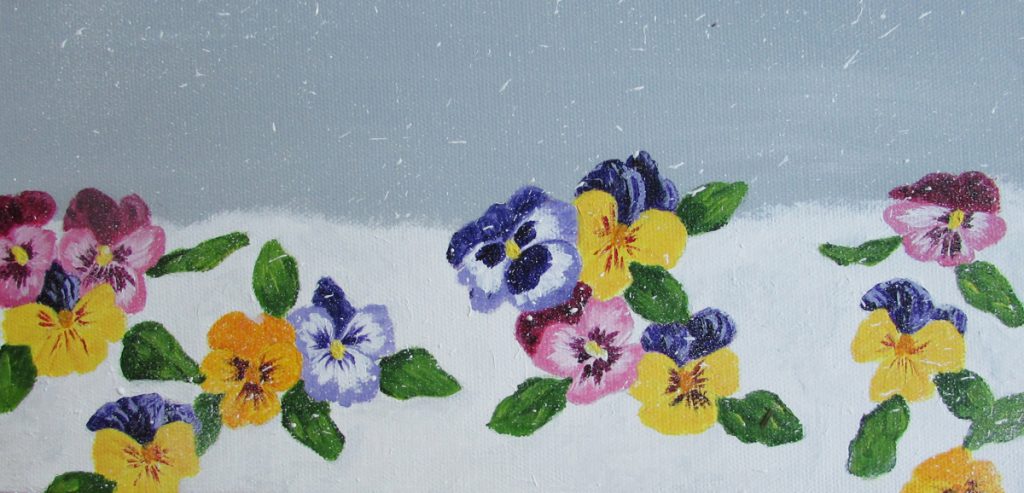 The list today isn't TOO packed, but still….
The first one up was discussed over the weekend in the comments, but I'm bringing it again just to be sure it's seen as the analysis is one not found anywhere else. Yet.
Long time CTH reader "Regitiger" has spent a great deal of time reviewing the entire process, looking at the granular timeline and then overlaying the bigger picture of the constitutional and parliamentary process itself. What follows below is a brilliant analysis of the federal government motive to create a J6 crisis that permitted House Speaker Nancy Pelosi to trigger an emergency session and avoid the 2020 election certification challenges.

Those congressional floor challenges, known and anticipated well in advance of the morning of January 6, 2021, would have formed a legal and constitutional basis for 'standing' in judicial challenges that would have eventually reached the Supreme Court. The certification during "emergency session" eliminated the problem for Washington DC.
It really is a must read.
Okay, what else have I got….
The global electric vehicle (EV) market is reeling from one of the most dramatic collapses in monthly sales to date, with Rystad Energy research showing that only 672,000 units were sold in January, almost half of December 2022 sales and a mere 3% year-on-year increase over January 2022. The EV market share among all passenger car sales also tumbled to 14% in January, well down on the 23% seen in December.
My guess: all those who actually WANT an electric vehicle already have one.
The gray lady needs to be put out to pasture. All it's good for anymore is lining birdcages.
Tweet hopper:
That one is behind a paywall. If anyone has a trick to liberate it….
This is my same argument against those who shout down the studies that demonstrate wearing a bra for more than twelve hours a day dramatically increases the chances of developing breast cancer. They never prove a thing, just shout down the studies.
You can't make this up.
The Kingston Trio could not top this.
I spent a lot of money and a lot of hours in classrooms for that piece of paper. The thing is…I wouldn't have woken up nearly as quickly if my major wasn't Communications and Journalism.
Well, Tucker, put your money where your mouth is and quit FOX.
Meme & Fun hopper:
Memes is where things got out of control.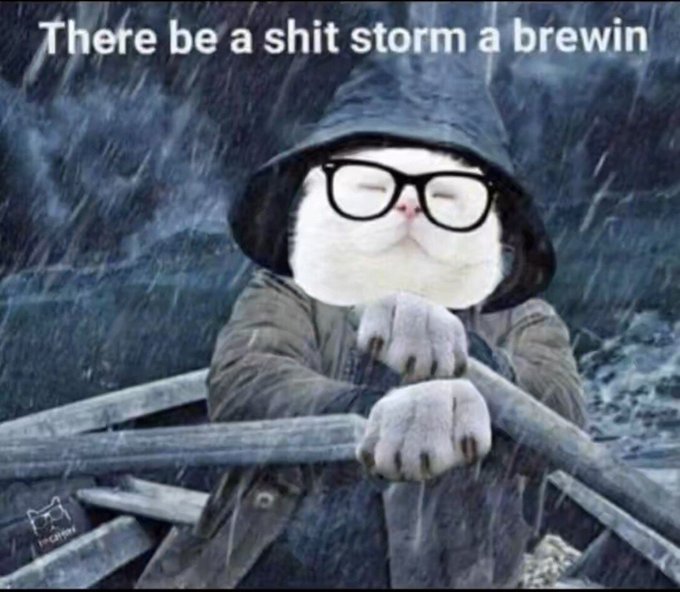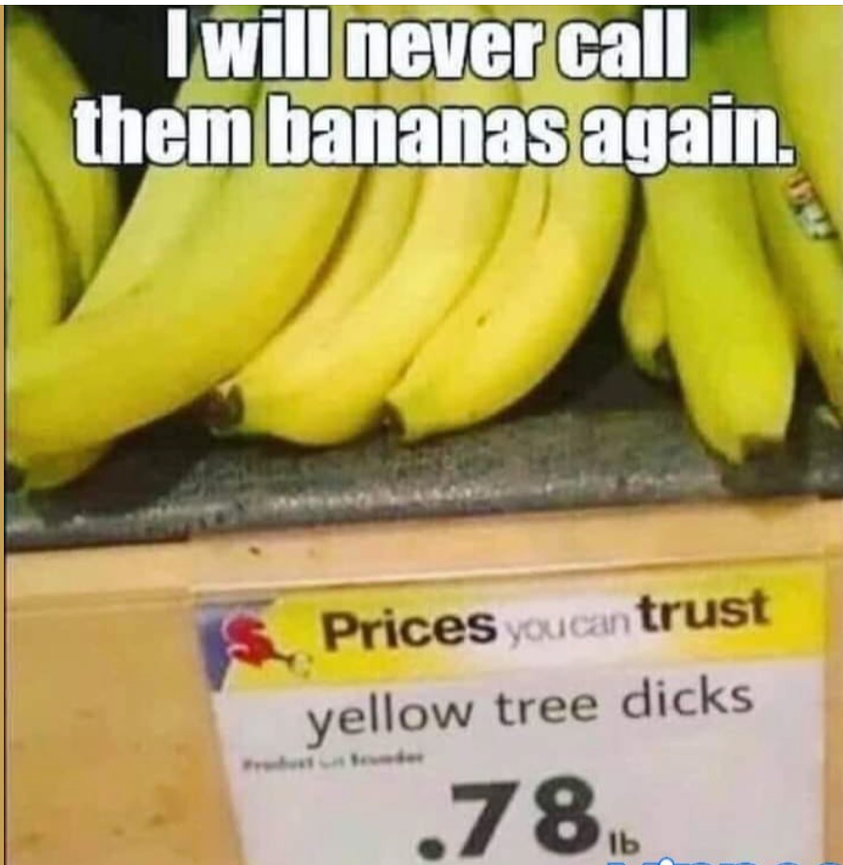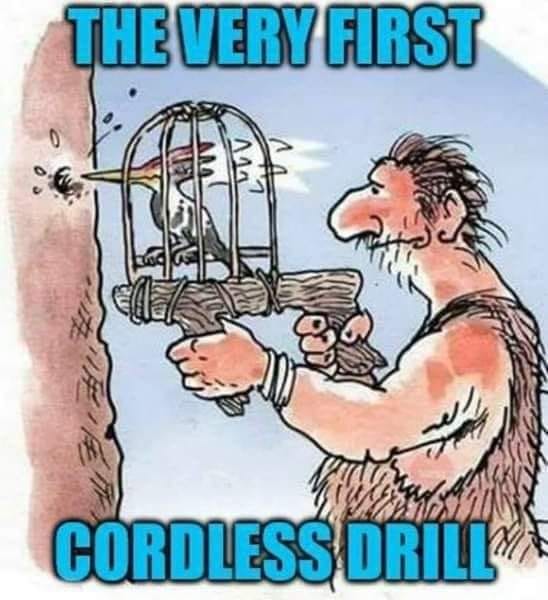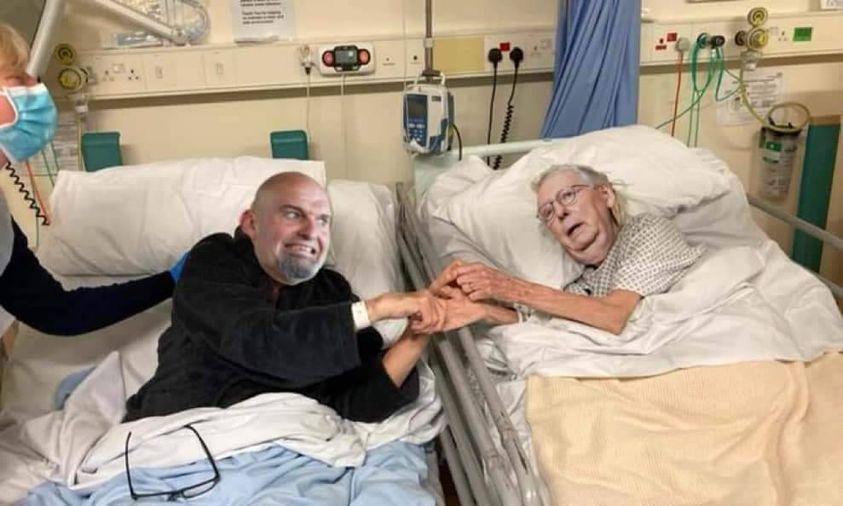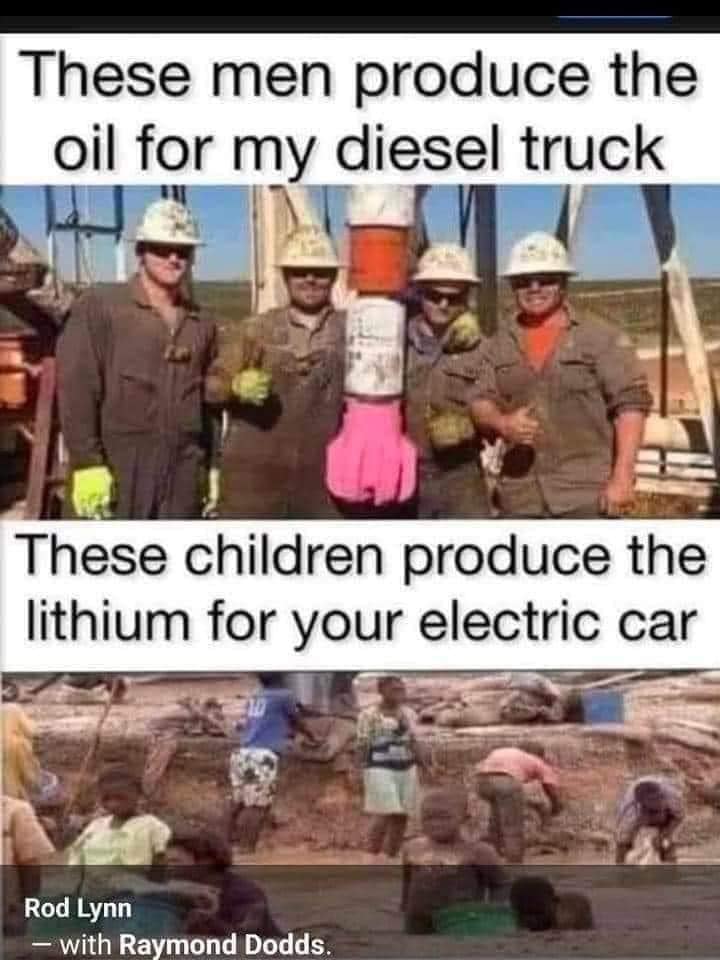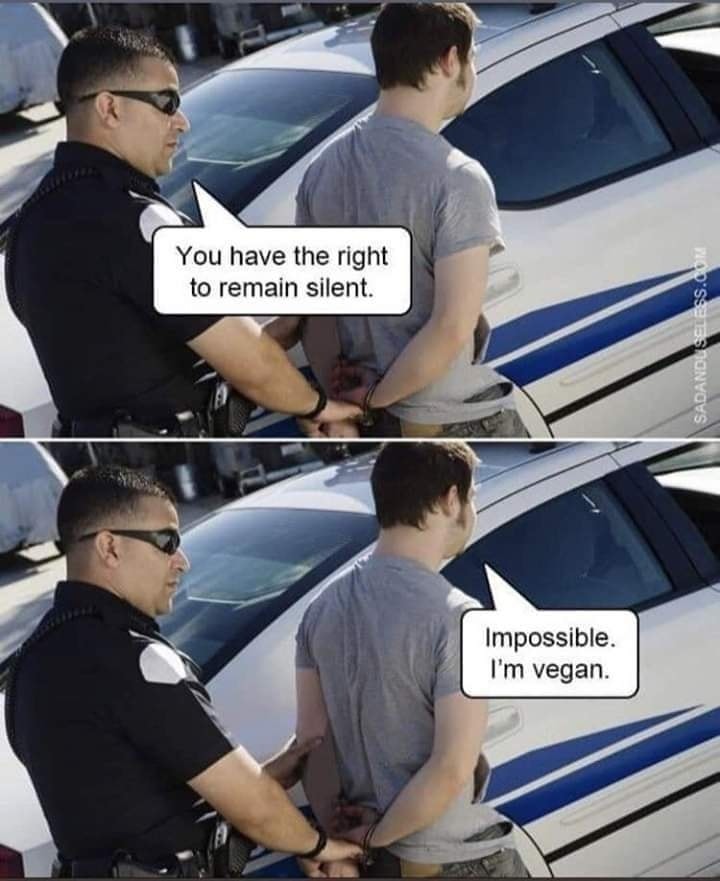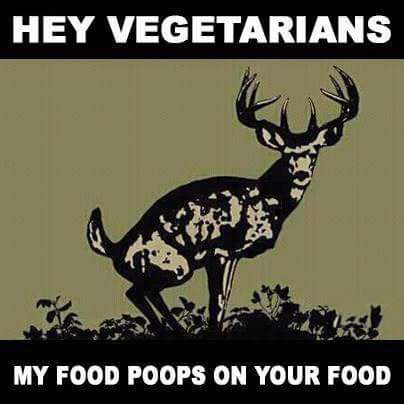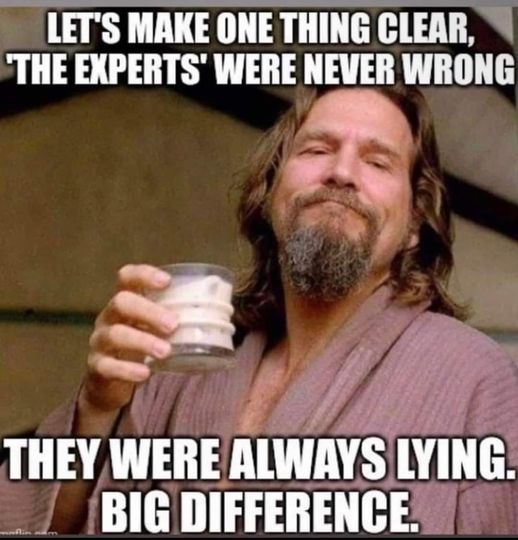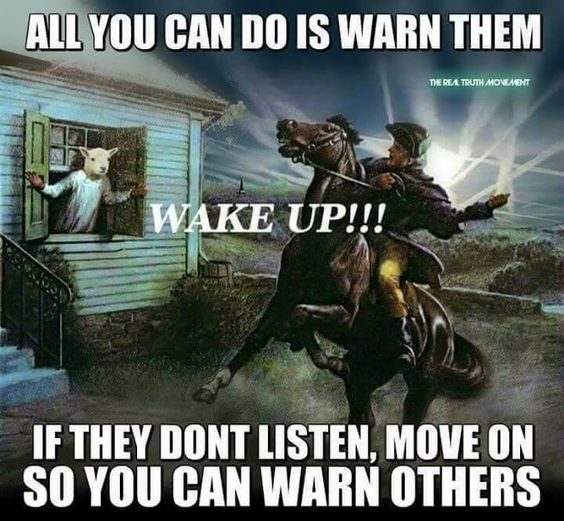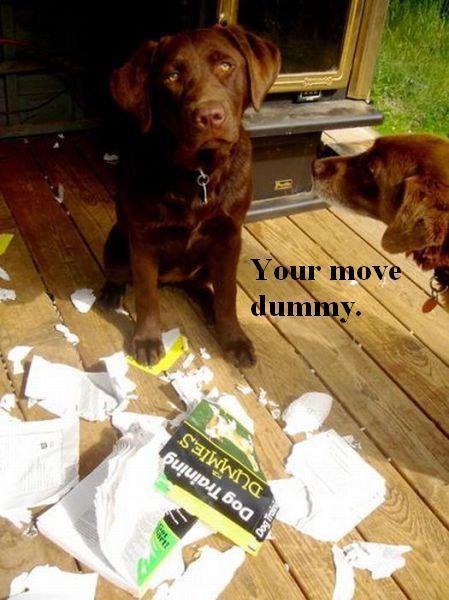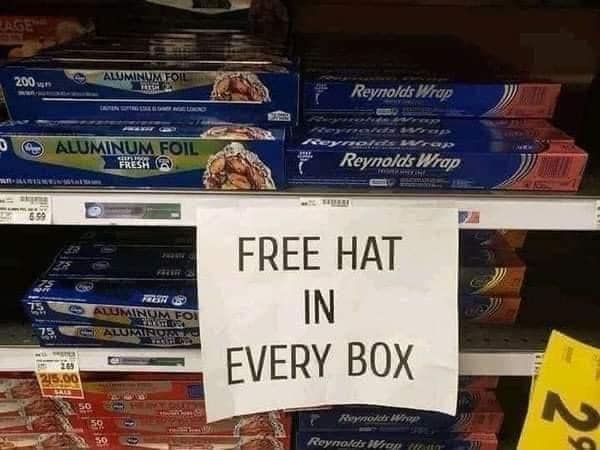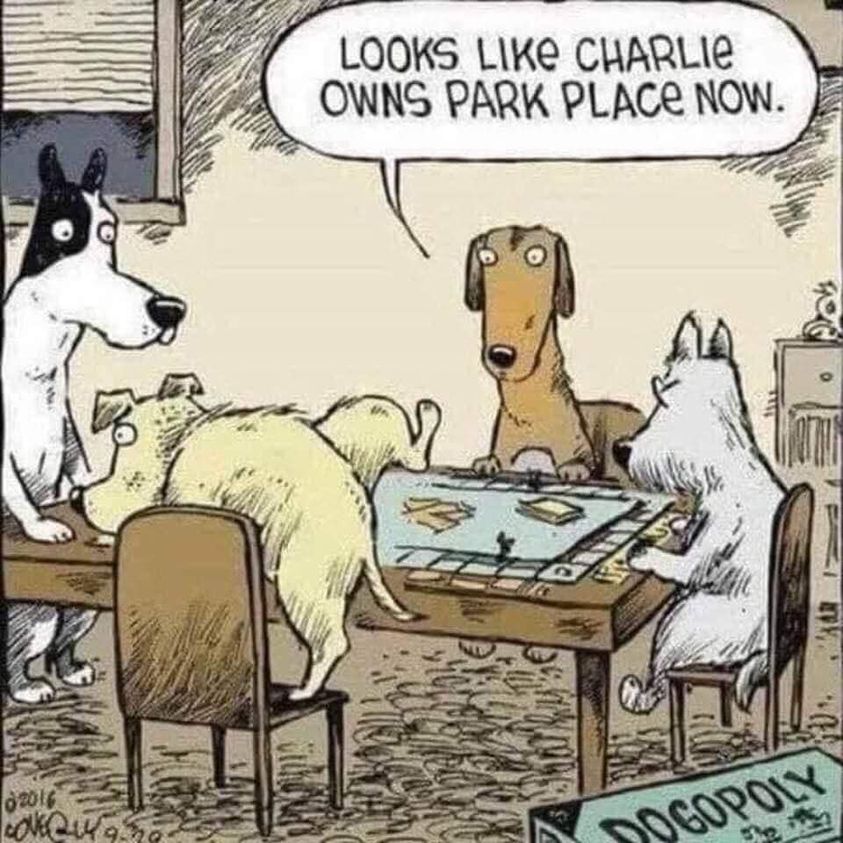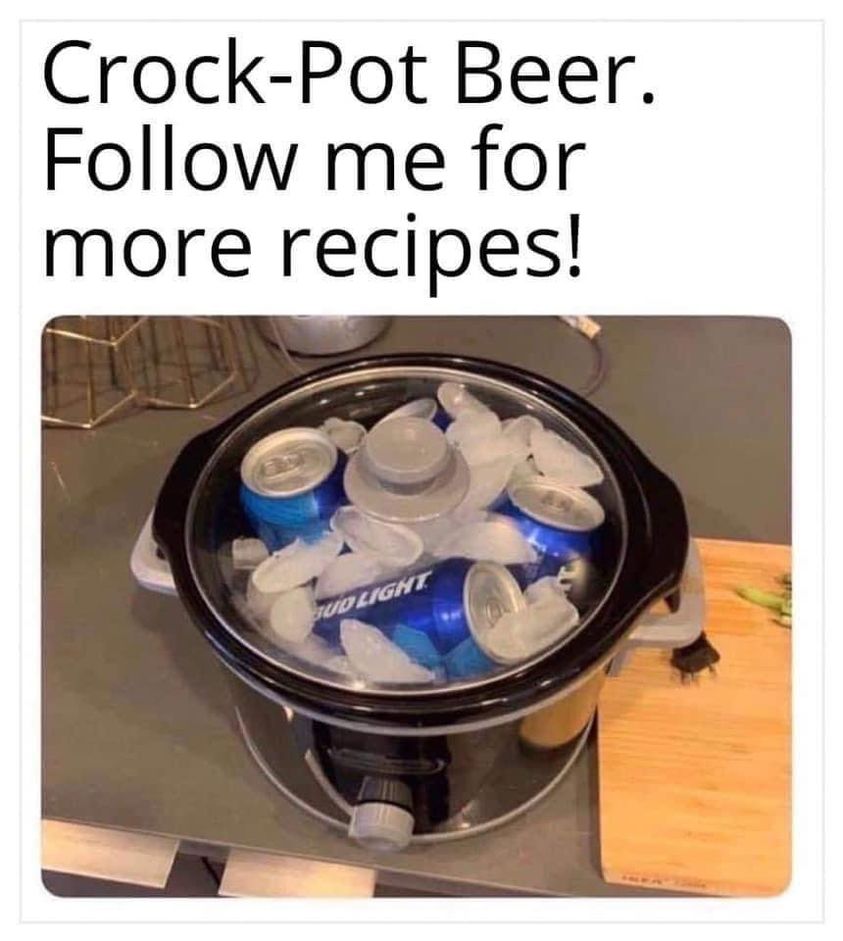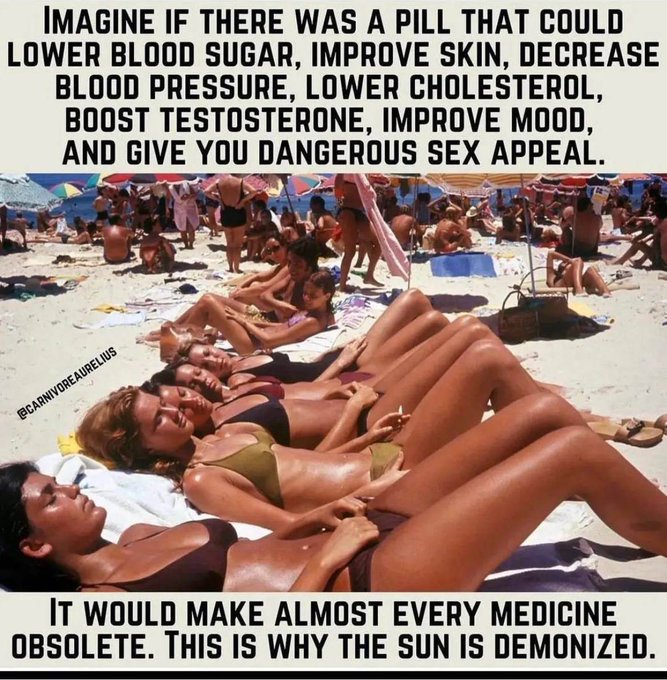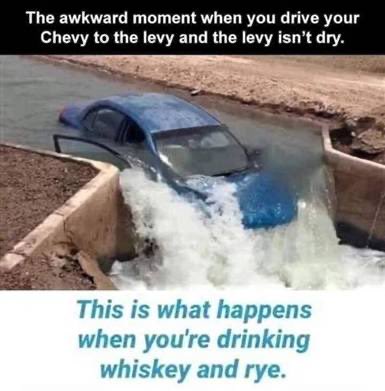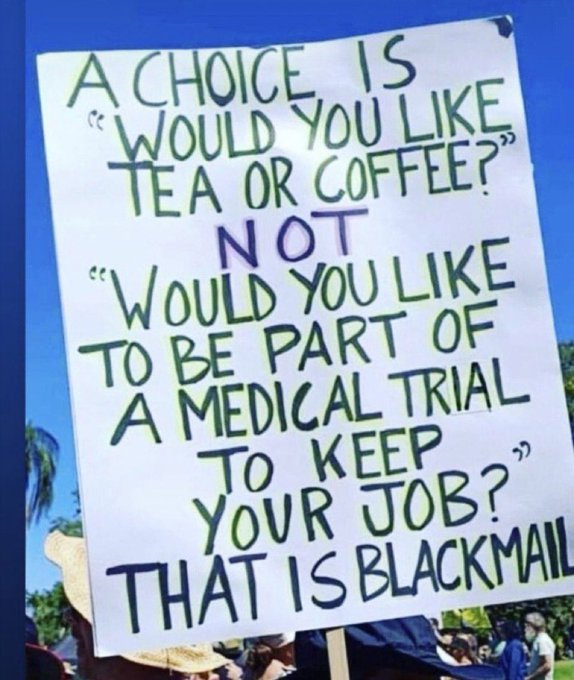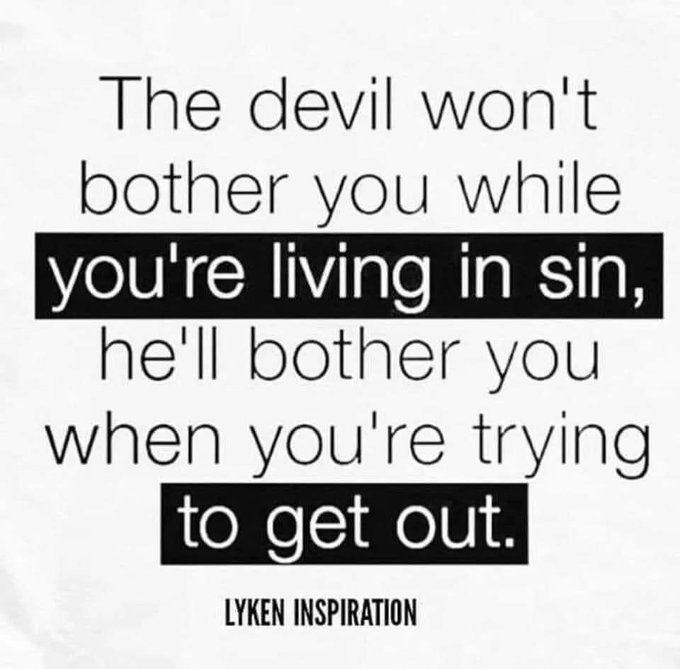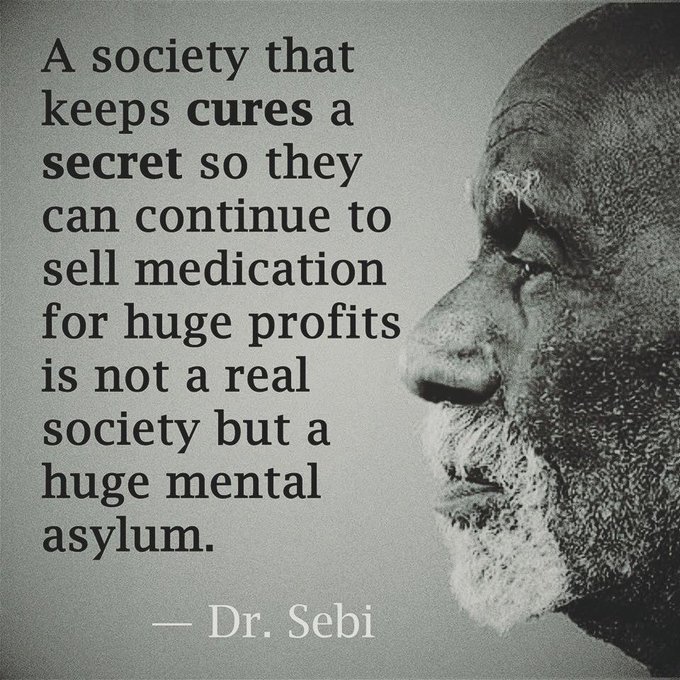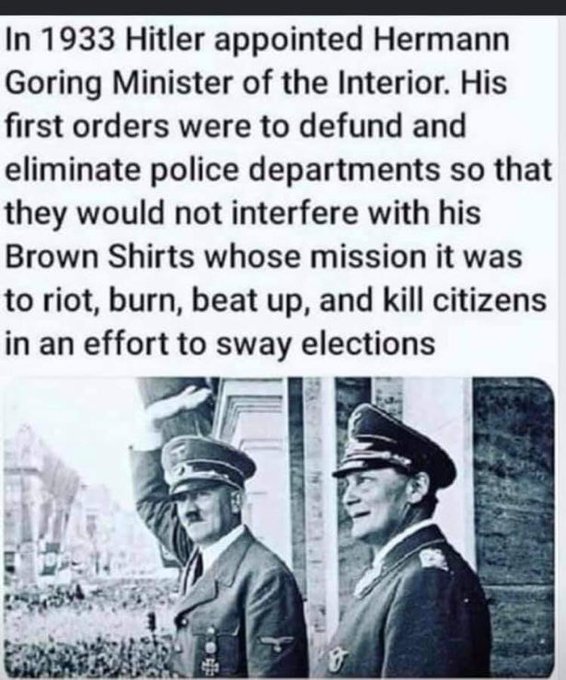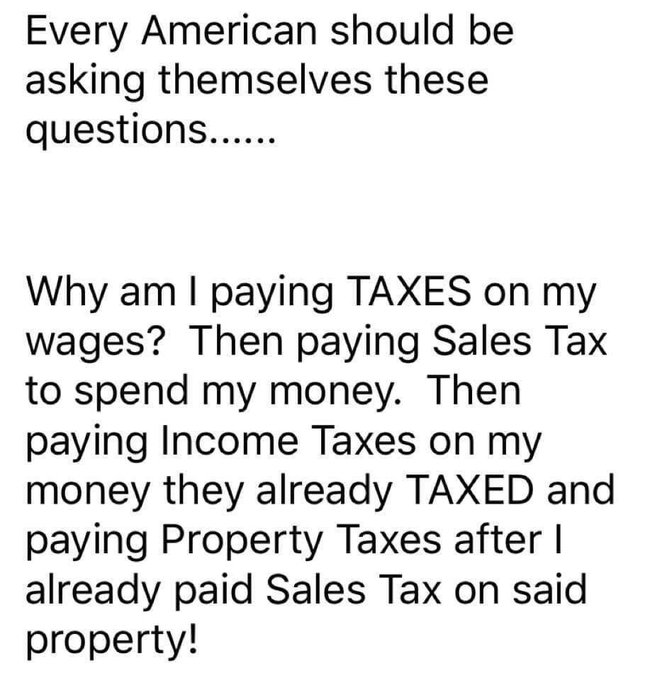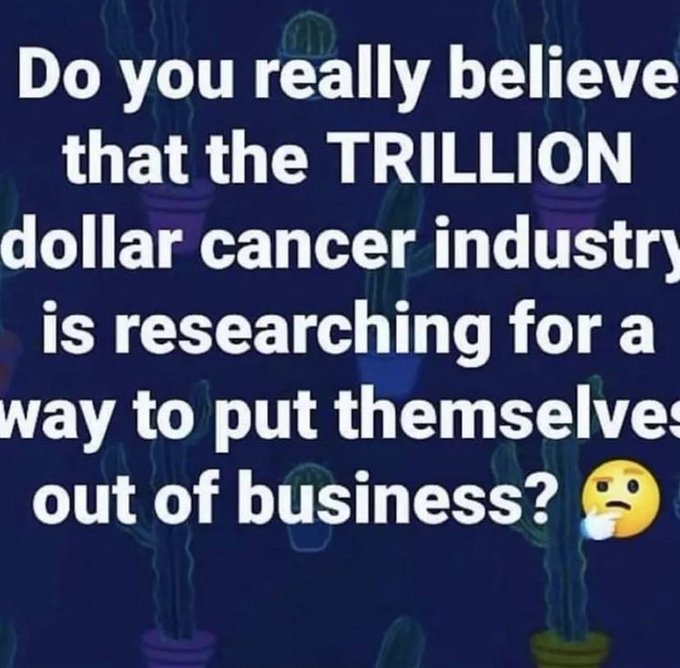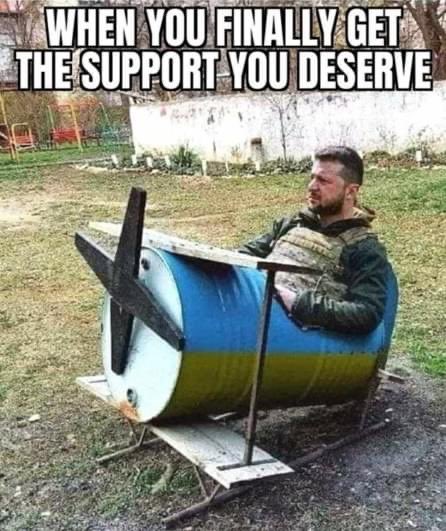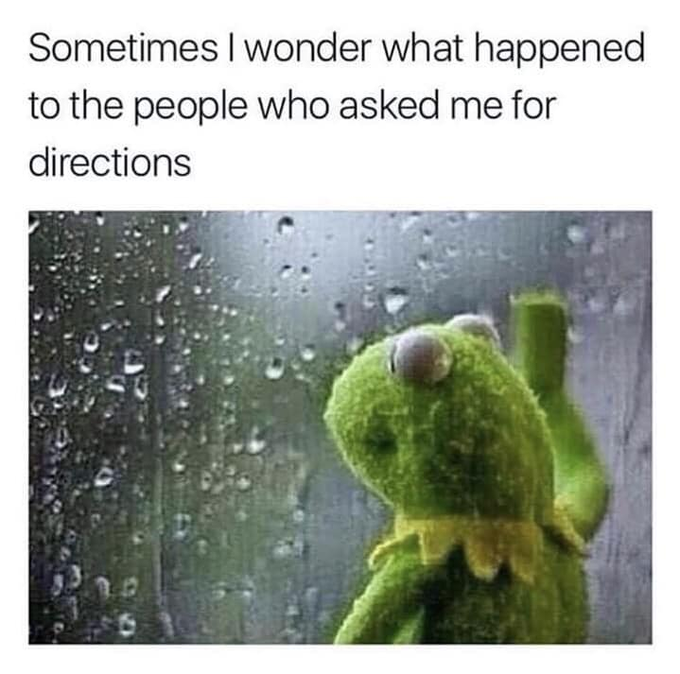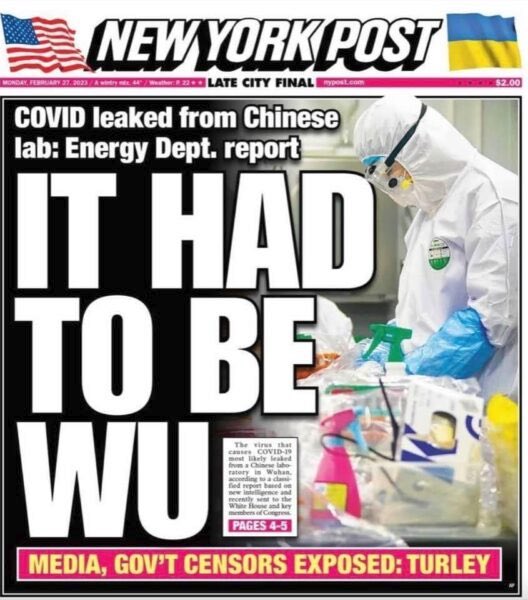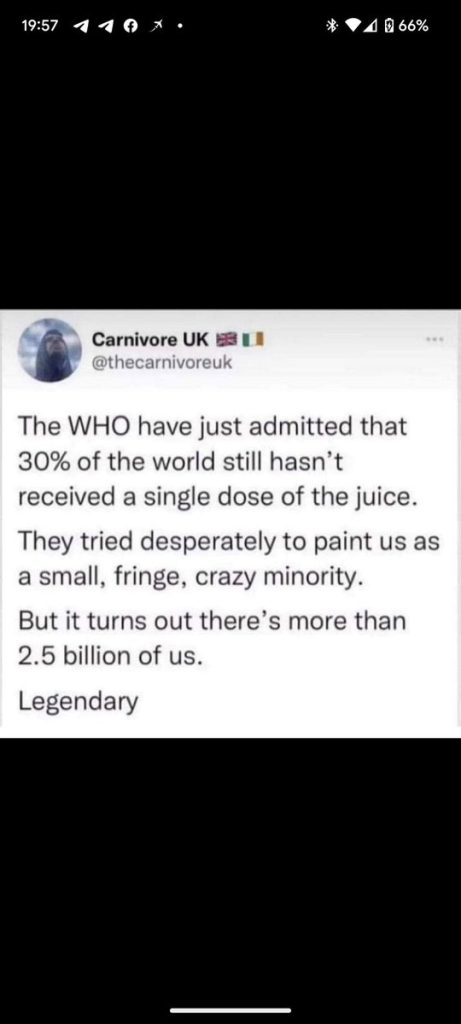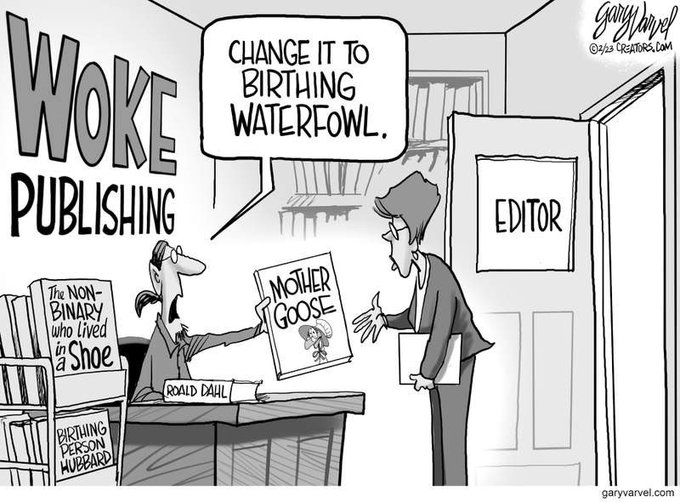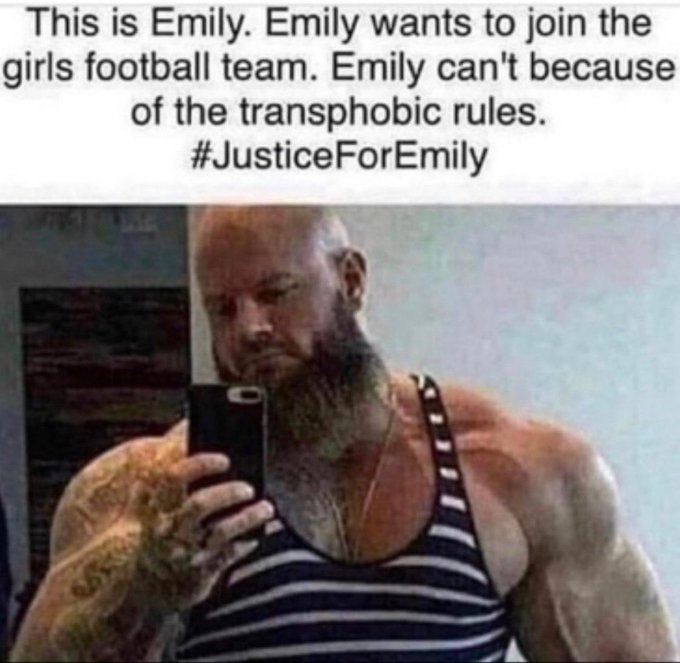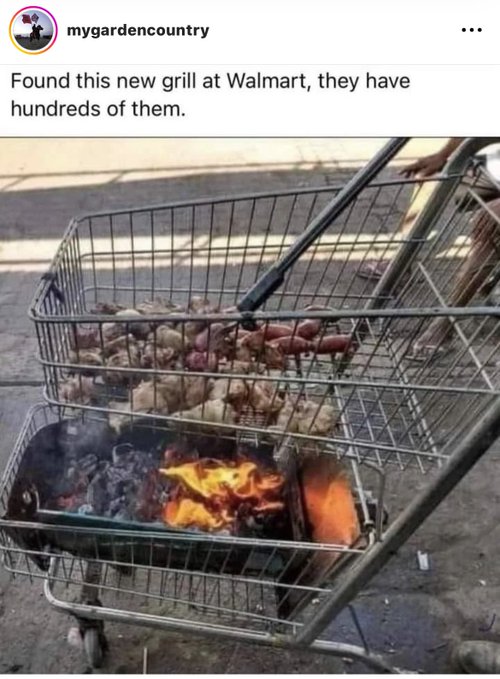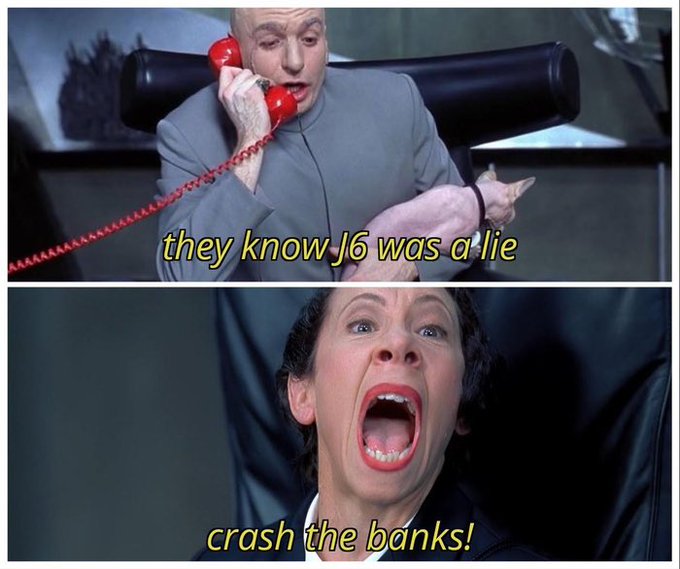 Well, that's one way to repurpose.
Something to remember, always.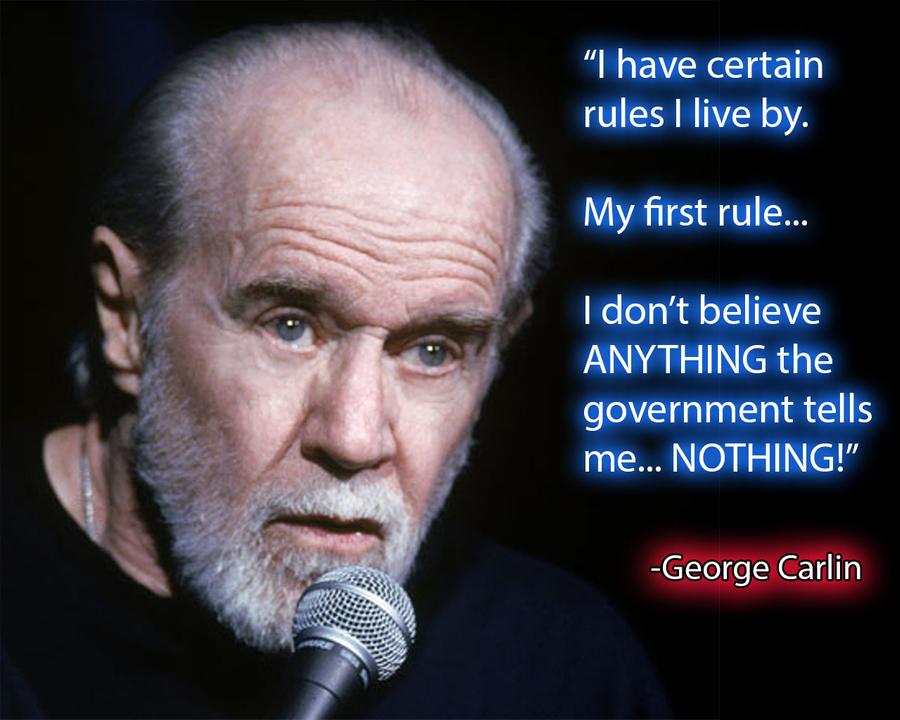 Per the boss's instruction: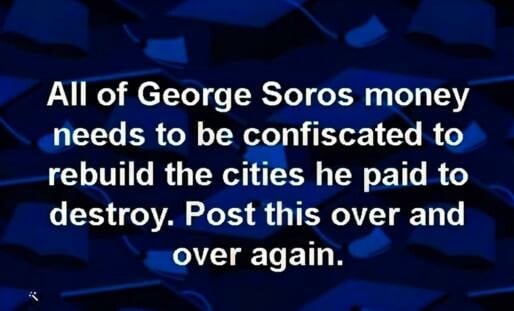 I'd throw in a few Rockefellers and Rothschilds also.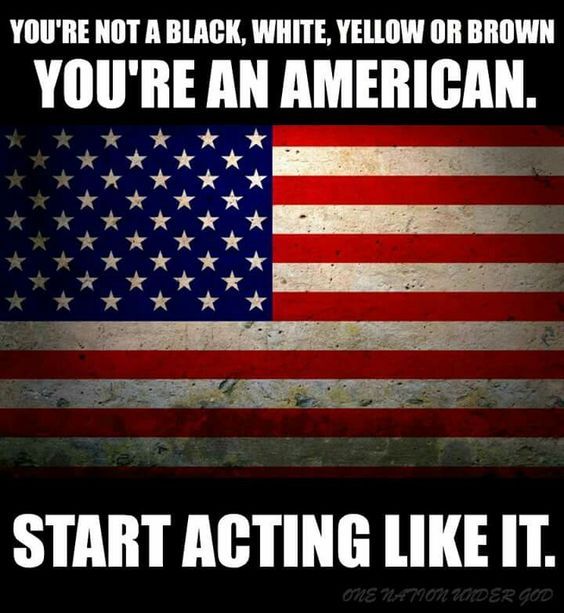 Of course, this does not mean committing felonies, but standing up to the forces that want to tear this nation – and humanity apart. The very people XVII told us will be destroyed by the time this movie comes to an end are currently roaming the halls of power…supposedly. It's a sickening sight.
Guidelines for posting and discussion on this site were outlined by our host, WolfM00n. Please, review them from time to time.
The discourse on this site is to be CIVIL – no name calling, baiting, or threatening others here is allowed. Those who are so inclined may visit Wolf's other sanctuary, the U-Tree, to slog it out. There is also a "rescue" thread there for members of the Tree to rendezvous if the main site goes kablooey. A third site has been added for site outages of longer duration.
This site is a celebration of the natural rights endowed to humans by our Creator as well as those enshrined in the Bill of Rights adopted in the founding documents of the United States of America. Within the limits of law, how we exercise these rights is part of the freedom of our discussion.
Fellow tree dweller, the late Wheatie, gave us some good reminders on the basics of civility in political discourse:
No food fights.
No running with scissors.
If you bring snacks, bring enough for everyone.
And Auntie DePat's requests:
If you see something has not been posted, do us all a favor, and post it. Please, do not complain that it has not been done yet.
The scroll wheel on your mouse can be your friend. As mature adults, please use it here in the same manner you would in avoiding online porn.
Thank you so much for any and all attention to such details. It is GREATLY appreciated by more than one party here.
__________________________________________________
PSALMS 25:4-9
4Make me to know thy ways, O LORD; teach me thy paths. 5Lead me in thy truth, and teach me, for thou art the God of my salvation; for thee I wait all the day long. 6Be mindful of thy mercy, O LORD, and of thy steadfast love, for they have been from of old. 7Remember not the sins of my youth, or my transgressions; according to thy steadfast love remember me, for thy goodness' sake, O LORD! 8Good and upright is the LORD; therefore he instructs sinners in the way. 9He leads the humble in what is right, and teaches the humble his way.
MATTHEW 18:21-35
21Then Peter came up and said to him, "Lord, how often shall my brother sin against me, and I forgive him? As many as seven times?" 22Jesus said to him, "I do not say to you seven times, but seventy times seven. 23"Therefore the kingdom of heaven may be compared to a king who wished to settle accounts with his servants. 24When he began the reckoning, one was brought to him who owed him ten thousand talents; 25and as he could not pay, his lord ordered him to be sold, with his wife and children and all that he had, and payment to be made. 26So the servant fell on his knees, imploring him, `Lord, have patience with me, and I will pay you everything.' 27And out of pity for him the lord of that servant released him and forgave him the debt. 28But that same servant, as he went out, came upon one of his fellow servants who owed him a hundred denarii; and seizing him by the throat he said, `Pay what you owe.' 29So his fellow servant fell down and besought him, `Have patience with me, and I will pay you.' 30He refused and went and put him in prison till he should pay the debt. 31When his fellow servants saw what had taken place, they were greatly distressed, and they went and reported to their lord all that had taken place. 32Then his lord summoned him and said to him, `You wicked servant! I forgave you all that debt because you besought me; 33and should not you have had mercy on your fellow servant, as I had mercy on you?' 34And in anger his lord delivered him to the jailers, till he should pay all his debt. 35So also my heavenly Father will do to every one of you, if you do not forgive your brother from your heart."
109
Anonymous ID: hHkrVD7x No.148156632
Nov 5 2017 20:06:36 (EST)
Anonymous ID: pqW40Wgk No.148156518
Nov 5 2017 20:05:48 (EST)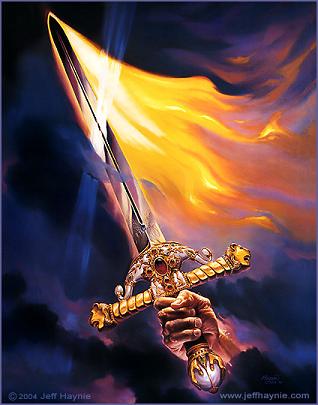 >>148154137
St. Michael the Archangel, defend us in battle. Be our protection against the wickedness and snares of the devil. May God rebuke him, we humbly pray. And do thou, Prince of the Heavenly Hosts, by the power of God, cast down to Hell Satan and all his evil spirits, who prowl about the world seeking the ruin of souls. Amen.
>>148156518
Amen brother.
Q
As always, prayers for the fight against that which seeks to enslave us are welcome. Via con Dios.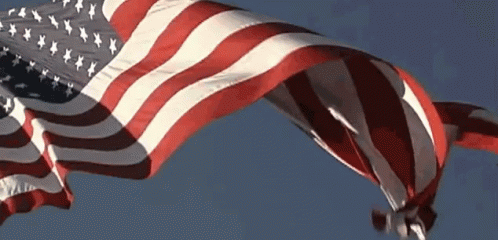 Satire