Since I do not drink, you are going to get MY use of alcohol, Coq au Vin or chicken in wine. Since I am on a rather limited budget I buy a (cheap on sale) 10 lb bag of chicken legs quarters (leg & thigh).
After years as an analytical chemist/quality engineer, I have had my fill of precise measurements so I REFUSE to do precise measurement in my kitchen unless it is for cooking rice.
So here is my recipe for chicken in wine.
1. Preheat your oven to 400F, you will be turning it down to 325F but this means it will not cool off drastically when you add the chicken.
2. Place the spices you wished to use such as salt, pepper, onion powder, thyme, rosemary, sage, garlic powder…. In a small bowl and mix well. By doing this you do not have to repeatedly wash and dry your hands.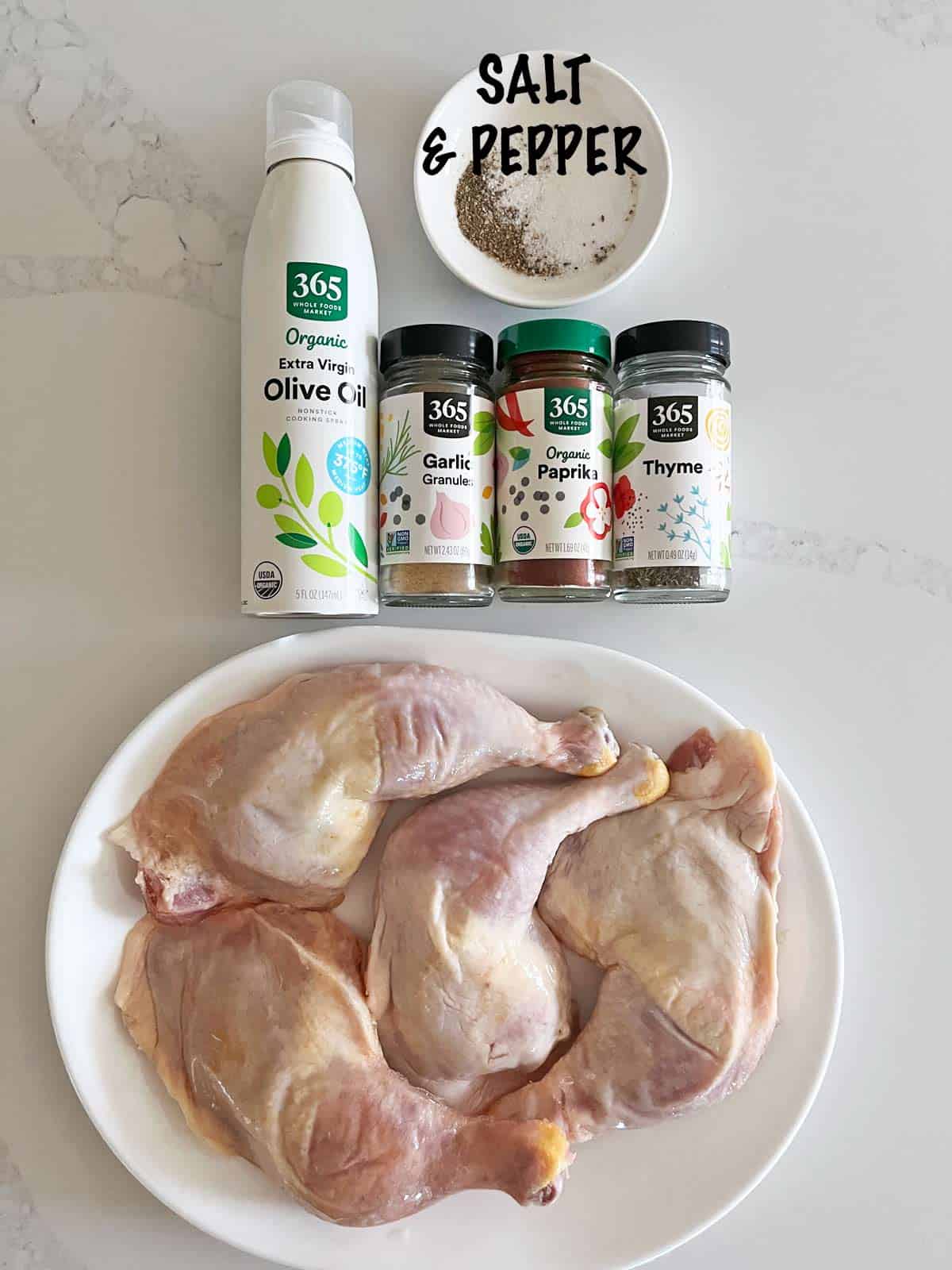 3. Wash each leg well and place into a Pyrex casserole (with lid.) I find that I usually need three. (Do not pat dry since you are moist cooking the legs.)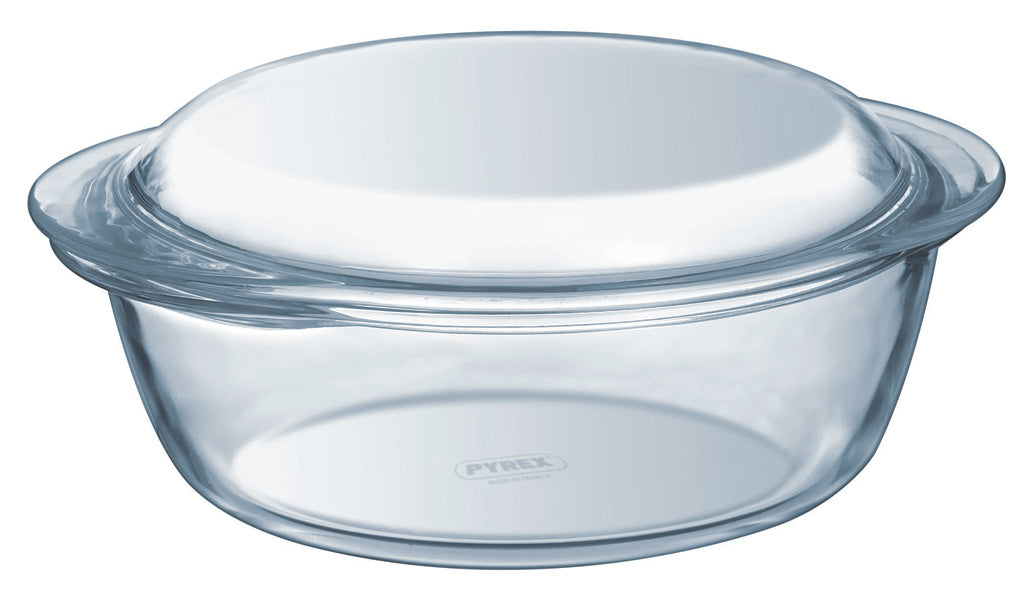 4. Layer the leg quarters coating each layer liberally with the spice mix. Do not over fill making sure that the lid will fit snugly.
5. Once the casserole is full, carefully pour ¼ to 1/3 cup of your favorite wine down the side of the casserole. I use a nice white Riesling. Many people use a red wine.
6. Place the lid on the casserole, place in the oven and turn down to 325 F. Cook for between 1 hour and 1 ½ hours. Since the wine will keep the chicken from drying out I 'over cook' until the chicken is close to falling off the bone.
7. Sliced, onions, carrots, potatoes, whole mushrooms can be added as you wish but I never bother.
This recipe will leave you with lots of left-overs. The chicken can be de-boned and the bones used to make soup. Some of the meat can be used in salads as well as sandwiches and of course the soup. The broth gets saved and frozen to be added to soups.
Oh, and enjoy a glass of wine from the opened bottle with your dinner.
If you want a more traditional recipe…
Coq au vin might sound fancy but it is really just a simple chicken dish that anyone can master. Don't be intimidated, this recipe is very easy to follow.
Again I am going to rely on Q tree commenters to bring the breaking news. We can start with Burning Bright's Badlands news brief headlines. (The comments unless other wise stated are mine.)
HEADLINES
Smart move on POTUS Trump's part. I imagine the Union members are NOT happy with the last three years of Biden given they are striking for better wages.
Rates unchanged (in target range of 5.25%-5.5%, a 22-year high) but hawkish-er than expected forecast for rates… but at the same time signaled a 'soft landing' with higher growth forecasts.

Dot plot' of rate projections shows policymakers still foresee one more hike this year, but 2024 and 2025 rate projections each rose by a half-percentage point, a signal the Fed expects rates to stay higher for longer…
I agree with Justin's take on this.
Our Take: "Rates stayed the same, which, if you recall, the hike caused significant bank failures earlier this year. The goal? Controlled implosion of the economy for political needs—2024 elections—and preamble to the great reset.

If you know how to ride a falling economy and capture certain assets on the flip side, you'll weather this storm rather well. That said, if the great reset happens, no one will be unaffected.

Pray that Trump's vengeance is swift and full." —  Justin Deschamps
I will add that this is all part of the Cabal's shift to a digital bank currency aka FULL ENSLAVEMENT.
I will remind people of this from North Carolina and other states Medical groups (Think UNC and Ralph Baric)
What you buy at the grocery store, where you live, and even your membership status at the local gym are all subject to a new data collection scheme by the American medical system. Reports indicate that hospitals and doctors' offices all across the country are now collecting this and other personal information in order to target individuals deemed to have "unhealthy" lifestyle habits that put them at high risk of disease.

Bloomberg reports that hospital systems in both North and South Carolina as well as Pennsylvania have already begun tracking people's food-purchasing habits by spying on them through public records and credit card transactions. Carolinas HealthCare System (CHS), which operates some 900 care centers throughout the Carolinas, has teamed up with a data-mining company to compile and track this information for the later purpose of calling "high-risk" folks and urging them to make a change.

"What we are looking to find are people before they end up in trouble," stated Michael Dulin, chief clinical officer for analytics and outcomes at CHS, to Bloomberg. "The idea is to use big data and predictive models to think about population health and drill down to the individual levels to find someone running into trouble that we can reach out to and try to help out."….
Also
VeriChip, maker of subcutaneous RFID tags used to unlock doors or identify people, gets preliminary nod from FDA.
Back to Badlands Headlines.
What a piece of Dog vomit slime mold Garland is. I hope they find something to indict the guy on so HE can experience what the J6ers and POTUS Trump are going through.
Burning Bright says "Listening to Garland speak raises my blood pressure…" I whole heartily agree!
…On Tuesday, House Republicans were forced to cancel a procedural vote for a 30-day stopgap funding measure (Continuing Resolution) to keep the government's lights on beyond Sept. 30. Hours later, five GOP lawmakers crossed the aisle to vote with Democrats to bring down the rule for the Pentagon's spending bill.

As Punchbowl News puts it: "Tuesday was a bad day for McCarthy and House Republicans."

The problem for Kevin is that he needs votes from members of the Freedom Caucus, who are demanding that the CR be spliced up so that it doesn't fund 'the election interference of Jack Smith,'…

McCarthy can also throw a Hail Mary and pander to Democrats for the votes he needs to pass the CR, however doing so would likely seal his fate over a looming threat by Gaetz and others to remove him from his post.
Burning Bright has a very interesting take on the situation. I certainly hope McCarthy does cave to the Freedom Caucus this time around.
"Kevin McCarthy, rightly or wrongly is seen by both disillusioned Democrats and Republicans as representative of the Uniparty in the current American political zeitgeist.

As such, Matt Gaetz and the Freedom Caucus, who are largely seen as those ostensibly doing Trump's will in the people's house, have him bent over a barrel when it comes to both the Actuals and Narratives of funding the US government.

If McCarthy caves to Dem demands to fund the War in Ukraine, he continues to draw a line between America First and the Uniparty. If he caves to the Freedom Caucus, it represents a marked shift in Establishment deal-making in favor of sovereign nationalism, proving the movement has real power, even without Trump IN power.

When you combine that with the knowledge that Trump de facto installed McCarthy as Speaker, you begin to see the game, which is a story."
2 hours and 46 minutes. — Runbeck is trying to say the American People have no right to see their records (NOT subject to public records requests.) Runbeck's problem is they are a SOLE SPECIALTY provider/contractor. Ashe does a nice synopsis and ends with the fact the judge will rule later.
This is a very important case.
As a side note, thanks to Reagan's attempt to shrink government, the Cabal just moved government work to contractors and are NOW trying to say since they are PRIVATE companies, they are not subject to public record requests. This allows the Cabal to hide criminal activity by shunting it off to private companies. We saw this in the Russia Hoax. That is why I said this is a very important case.
Again I am going to crib from badlands because this is too important NOT to spread.
Jacinda Ardern may no longer be Prime Minister of New Zealand, but she was back at the United Nations continuing her call for international censorship.

Ardern is now one of the leading anti-free speech figures in the world and continues to draw support from political and academic establishments.

In her latest attack on free speech, Ardern declared free speech as a virtual weapon of war.

She is demanding that the world join her in battling free speech as part of its own war against "misinformation" and "disinformation."

Her views, of course, were not only enthusiastically embraced by authoritarian countries, but the government and academic elite. — Jonathan Turley
Burning Brights commentary on this is worth the read.
I am going to add an old comment I made on New Zealand for background.
Will Zoll wrote a three part series that starts with NEW ZEALAND. It is about the EuroDollar = US Dollars that are NOT in the USA. He starts with a section about New Zealand and the fact it is a MAJOR TAX HAVEN… HMMMMmmmm
He also mentions several billionaires headed there when Covid started.
Havens, Horse Heads and Hermann – Part I
[Jacinda Ardern ]… While she is most-certainly

not the focus of this article, we must review the highlights of her career as one of the most unashamed modern-day globalists ever to lead a nation:
"In 2005, at 25 years of age, she worked for 2 ½ years for British Prime Minister, Tony Blair.In 2007, she was elected president of the International Union of Socialist Youth (IUSY).She is a member of the ReichsWEF and one of Klaus Schwab's favorite Young Global Leaders.In 2017, she formed a minority government and became Prime Minister of New Zealand; a position she recently resigned from.Jacinda and Hillary Clinton have a very close relationship."
….People generally think of tax havens as being in the Virgin Islands, Cayman Islands, Bermuda, Luxembourg and a host of publicly promoted jurisdictions. In the past, Switzerland was renowned for its private banking secrecy, where dubious deposits flowed freely into Suisse bank accounts.

How many people knew about where the ultimate tax haven was located…
HMMmmmmm…
The rest of the series:
Havens, Horse Heads and Hermann – Part II
Havens, Horse Heads and Hermann – Part III
As usual the entire series is well worth the read.
>>>>>
I will end with asking for continuing prayers for DePat, her Mom and her family as they go through this most trying time.