I don't think people realize what is going on right now, but they will soon.
Pay attention to TWO things in this tweet – the WHEEL and the WALL. Watch the subtle interplay of the ideas. Subtle as a brick through the front window.
"….but so is the wheel." Hilarious!
Beneath the more obvious humor, is a masterful JUDGMENT of the Democrats, if you remember something called the "breaking wheel" – one of the most barbaric punishments in recorded history.
I will not even describe this punishment. You cannot "un-know it". It is utterly horrifying.
The wheel was used only for the most evil murderers. In particular, the wheel was used for highwaymen who killed and raped their victims.
Highwaymen. You know – like the EVIL CRIMINALS in Mexico who PREY on the MIGRANTS that the DEMOCRATS lure to our border for POLITICS.
And what does Trump then do? He keeps the sly metaphor going….
"They now say it is immoral- but it is far more immoral for people to be dying!"
This is EXACTLY why townspeople in Europe would TORMENT highwaymen to death over hours or days with the wheel – because the suffering that these criminals inflicted on innocent people was felt to be DESERVING of great retribution.
Who was the other class of people who would get the wheel?
Serial killers. You know, like the CARTELS that also prey on the migrants.
Now – I want you to think. What kind of punishment would be worthy of those who would LURE innocent people to death and torment by highwaymen?
Yeah.
The brilliance of this righteous accusation is stunning. The Communist Democrat leaders are LITERALLY enticing victims to their own rapes and deaths by highwaymen. And simply building the WALL for a FRACTION of the price needed to oppose it, would stop these crimes immediately.
We could stop the crimes that deserve THE WHEEL, if we would just build THE WALL.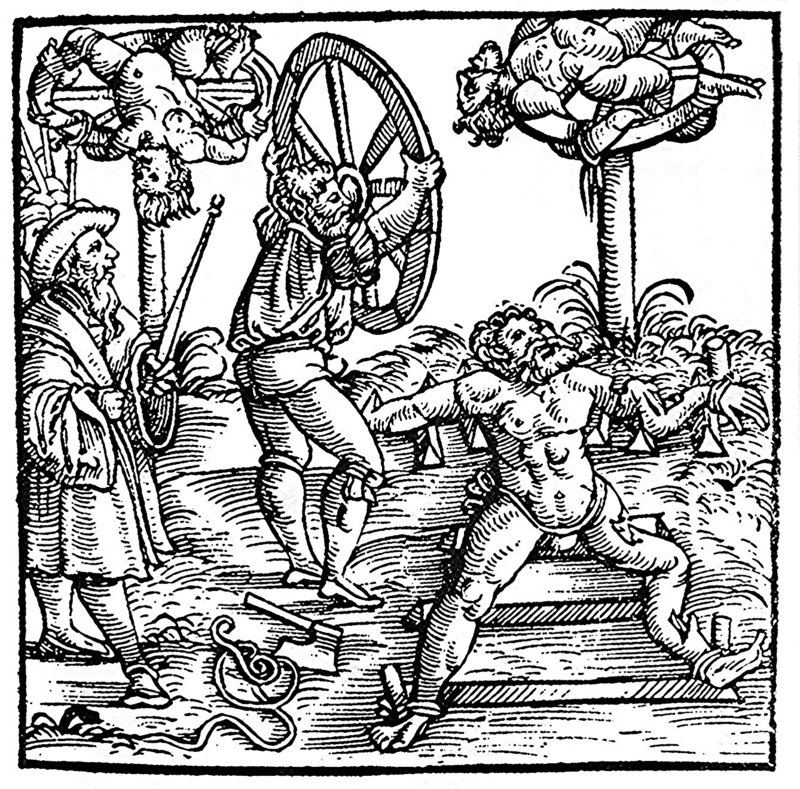 But in the final irony, Donald Trump, the Very Stable Genius who fools them all by talking like the Regular Joe he is, is now seen to be quite literally BREAKING the Democrat Party with THE WALL.
He is breaking the Communist DNC, before it will be put out of its self-inflicted misery.
Seriously – people will be CHEERING for these people to be indicted. And like highwaymen, or people who would LURE innocent travelers to them, the Democrat leadership have nobody to blame but themselves.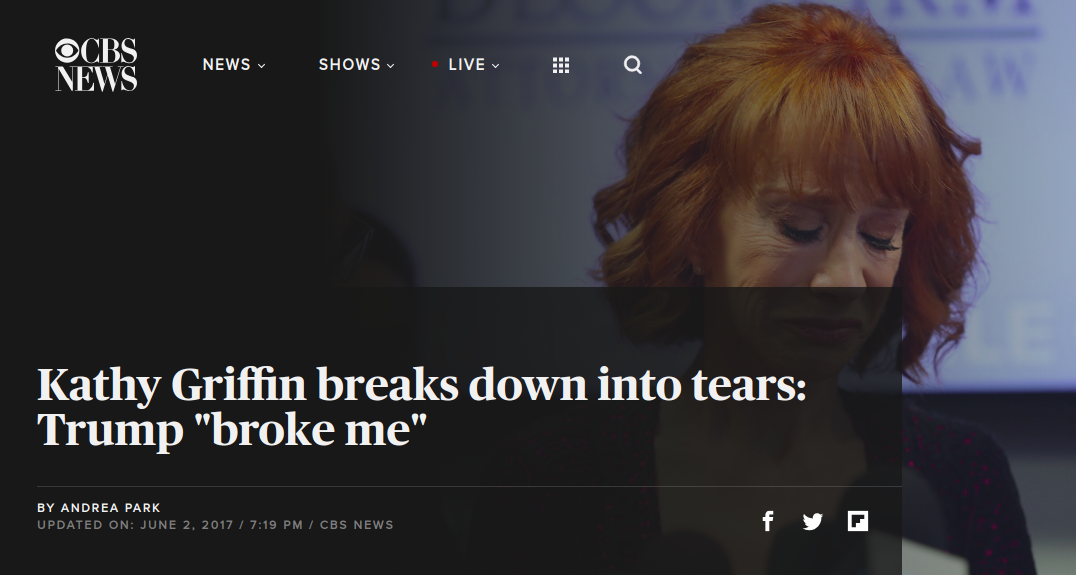 Kathy Griffin is just a microcosmic example of what is happening.
Remember what she did, as a microcosmic example of the Communist Democrats?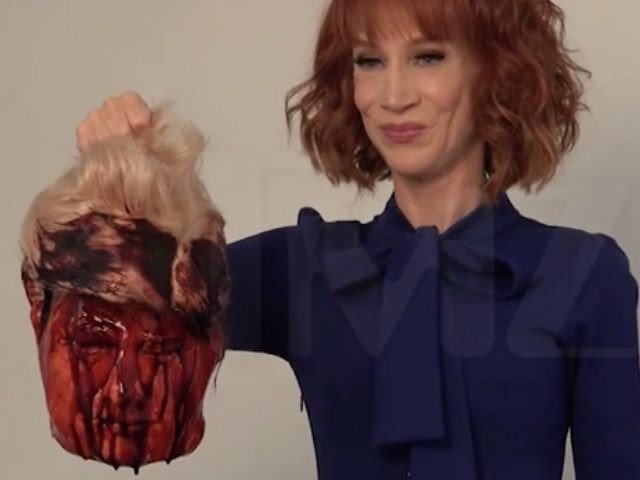 Then remember what happened?
Normies reacted. As anybody with a BRAIN not fully controlled by Communist Democrat PC lunacy might have expected.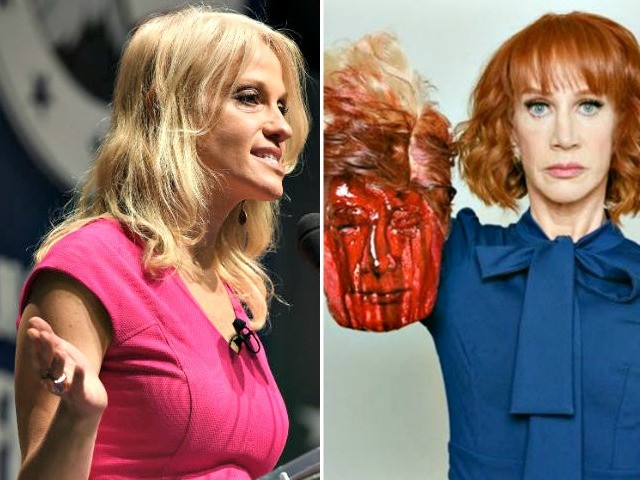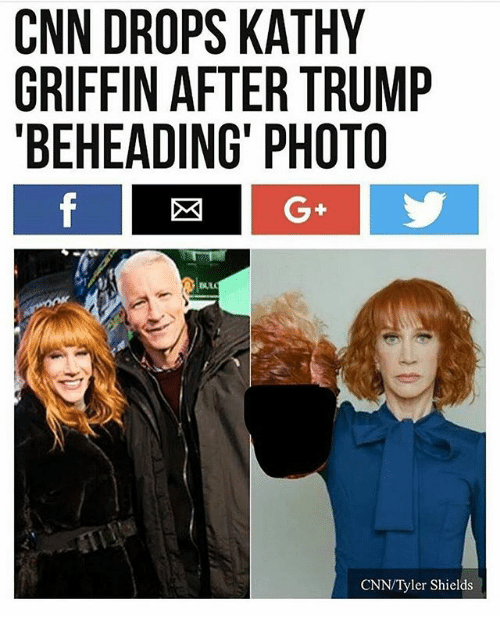 Yes – even the Communist Narrative Network had to distance itself from Kathy Griffin's mad propaganda.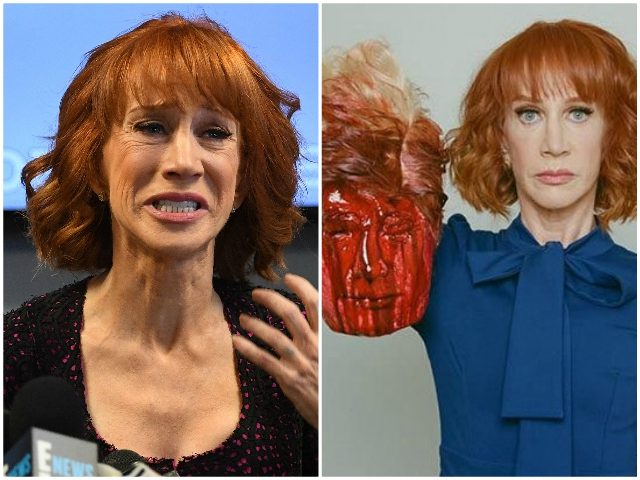 Now – here is Kathy Griffin falling apart and trying to RATIONALIZE what the heck is happening, in terms of "TRUMP breaking her".
If you listen closely, you can hear how she THOUGHT it was "safe" to go after Trump in an outrageous way, because her weird audience echo chamber created by the Communist Democrats gave her a kind of permission to do so. This is exactly how communists do their thing – "permitting" the most outrageous violence and anarchy that is useful to their cause.
The trouble is, Griffin still blames it on Trump, when she has nobody to blame but herself. And, of course, she eventually goes back to her normal, full-throated hatred of President Trump, after the Communist Media rehabilitates her in typical Soviet fashion.
But some things are never the same: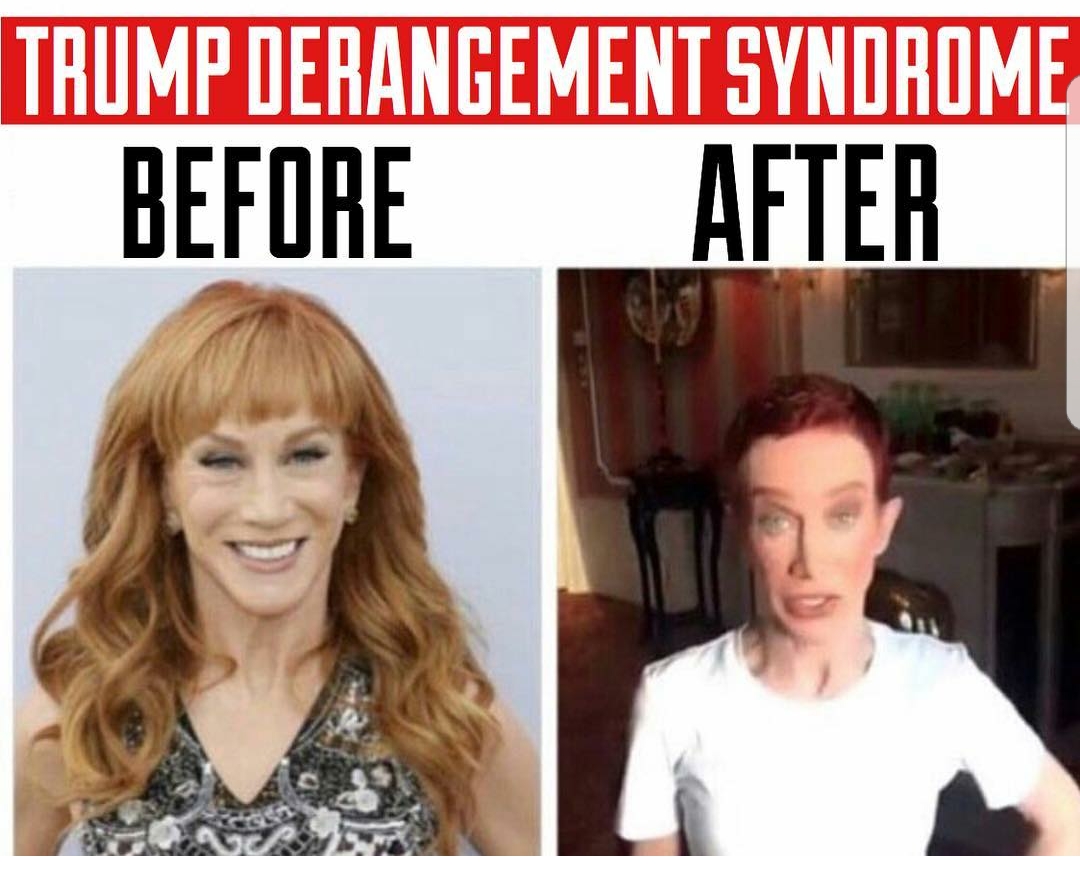 I have news for Democrats who are starting to feel a disconnect with their weird leadership. The Communist Democrat Party will never be the same, either. Trump the Great Unmasker is unmasking these RADICALS by simply helping them to unmask themselves.
The Communist Democrat leadership doesn't care about people. They don't care about US. The don't care about migrants, either – particularly since they MADE the migrants. They care about CHAOS, VIOLENCE, and CRIME, because these things give them POWER.
The Communist Democrats have been PLOTTING OPEN BORDERS for DECADES. Long since they SCHEMED the final operation with Cloward and Piven themselves, during the Clinton administration, when Richard Cloward and Frances Fox Piven were the toasted mentors of these suit-and-tie radicals.
Cold, unfeeling, manipulative radicals, who CREATE human suffering and weaponize it in their DELUDED SCHEMES to seize power and CONTROL.
Beware the BREAKING WALL, Communist Democrats. It falls on THEE.
W