I woke up today and there was a disturbance in the force.
Just look at his mug. That sick Romney crap just DRIPPIN' OFF.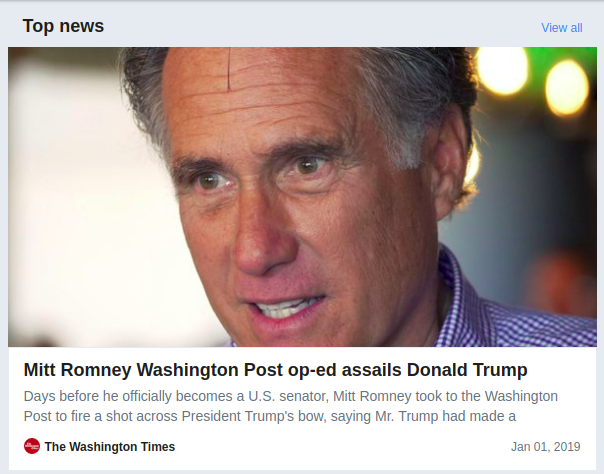 Gonna have to do somethin' about it. 😉
https://www.washingtontimes.com/news/2019/jan/1/mitt-romney-washington-post-op-ed-assails-donald-t/?utm_campaign=shareaholic&utm_medium=twitter&utm_source=socialnetwork
Posobiec had a great comment.
Sundance digs in for the fight.
Thank goodness somebody had the guts to call it like it is.
I have only one comment.
W