This morning, Grandma in Texas linked a tweet which had a video linked: The Brains Behind AOC, Alexandria Ocasio Cortez  which has been viewed over 2.5 million times. In sharing the link across other venues, I found another SECOND part to the video, also excellent…. makes correction to the first video, and is jaw dropping in it's revelations.
Link is here: The Brains Behind AOC Part II
As is common in the age of Trump, we learn there is a great deal of subversion behind the scenes and most Americans are oblivious. Hence, the deep dive today. Can't wait until the forum here, Q Treepers, begin to add information and plug in other data points. Please add data as you find it, and we will update. Thank you.
First, we need to know the players, the people and their organizations to track. While new spotlight has landed on Saikat Chakrabarti, the real top of the operative pyramid is Zack Exley.

Back in 2013, Zach had an idea he pitched called "Brand New Congress"/"Justice Democrats, which are really both the same thing. In a nutshell, it called for throwing out the establishment leaders and running "500 Elizabeth Warrens – as a slate" to accomplish their radical mission. Zack Exley explains it in his own words, starting at 4:45 in the video linked here: 
Link
 Important to note, Politico describes Saikit Chakrabarti as being the founder of "Brand New Congress" two years AFTER the Bernie campaign in a glowing puff piece found here 
Link to Politico
 , but we have Zack, on audio, talking about it in 2013.
Shocking, right? Oh, but that's just the beginning. In fact, Zach has always talked about the same radical ideas. Take a look at his Wiki page: 
Link
Summary from Zack Exley's background. Know this man and know him well.
Zack Exley started as a Union Organizer and Computer Programmer, according to Neal, Terry. Nov 29, 1999, The Washington Post, p, A2
In 2000, to protest BushV.Gore Exley used a website to allow citizens to self-organize more than 100 protests around the United States . Link  
Exley was Organizing Director at MoveOn.org during the group's campaign to prevent the Iraq War, and during its controversial involvement with the Dean campaign.
Exley moved on to the Kerry Campaign, Director of Online Communications and Organizing
He also worked overseas, in the UK, to help the Labour Party in 2005. The Independent (UK), "No 10 in new dirty tricks row over role of US 'garbage man'," February 27, 2005.
We lose track of Exley during the '08 campaign cycle (which is very odd), but he shows up again in 2010 as Chief Revenue Officer for Wikimedia from 2010-2013, and worked in contracted fundraising consultation until 2017 (which means he has direct relationship with donors).
Exley worked for Thoughtworks, IT consulting, based out of Chicago, 6000 employees and locations all over the world. Link
Exley co-founded, with Judith Freeman, the "New Organizing Institute" which trained Dem activists in social media and tech platforms – dissolved in 2015 Link Donors were Open Society, Bauman Foundation, Ford Foundation, and Atlantic Philanthropies (worthy of another deep dive). Lot of activist names here worthy of tracking and the org was shuttered in a major controversy.
In August of 2015, he joined the Bernie Sanders campaign, Politico reported, as a senior advisor responsible for digital communications.
Exley is now associated with the Justice Democrats.
Interesting that Zack's public persona never includes info about his family (wife/kids/parents/siblings = nothing). Well, our Coyote genealogy researcher, Aubergine, spent some time on Zack Exley. This is what she found.
Zack's mom Alma is deceased. She was an educator; there is a scholarship for "persons of color" in her name in Connecticut.

His dad is Elwood "Woody." I found a FB page for him. He just looks like an average liberal old guy. His father, also Elwood, was an architect in PA from what I can find.

Elwood owns a company called Exley Communications, LLC in Connecticut, est. in 2015. I can't find out anything about the company. He is 79 now; that's pretty old to establish a company four years ago, but who knows?

His sister Alexandra got married in 2007. She was at the time the director of information resources at the Young Survival Coalition, a non-profit dedicated to helping young adults affected by breast cancer. This was probably because her mother died of breast cancer in 1995 at age 52.

Zach also has a FB page. First thing on it was about Alex Rojas on CNN. Lots of lefties in his friends list, people working for Cory Booker, ACORN, Bernie Sanders, etc. I could spend a week looking at people from that list. I find it odd that his FB stuff is so accessible.

It looks like Zack grew up in the standard liberal family to me. Activism, scholarships for people of "color," etc.
While Exley and others work on the "idea" of overthrowing Congress, Exley and Becky Bond wrote a book together called "Rules for Revolutionaries" in 2016. Becky heads an org called Realjusticepac.org which is all about installing radical District Attorneys all over the country. The organization's mission ( Link )  is to "Elect Prosecutors who will fix our broken criminal justice system." Sound familiar? Becky is the FIRST person listed as part of the team for this PAC and here's what they have to say about Becky Bond:
BECKY BOND
Becky served as senior advisor to the Bernie Sanders 2016 presidential campaign and is the co-author of "Rules for Revolutionaries: How Big Organizing Can Change Everything." She was formerly the president of CREDO SuperPAC and political director of CREDO Mobile. (The whole thing needs another deep dive) As BAM points out, the success of Becky Bond and the radical DA program can be found in San Antonio, where, according to the candidate, "It was just impossible to overcome a million dollars in NY money." Link
Here's Becky and Zack together.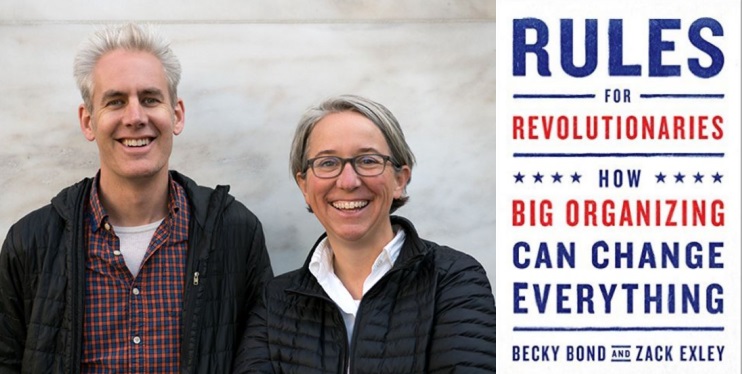 Guess who else is on the team list for Becky Bond's PAC. Wait for it……… Shaun King. Yeah, THAT Shaun King. The white guy who pretends to be bi-racial and went to Morehouse College, President of their SGA, and won the Oprah Winfrey Scholarship. We all thought he was half-black. But no….. He's still very involved in "Civil Rights" activism. Harry Lime, our contributor found Shaun King yesterday…..
Praises Antifa Terrorist Willem Van Spronsen as Hero – Compares Him to Abolitionist John Brown Link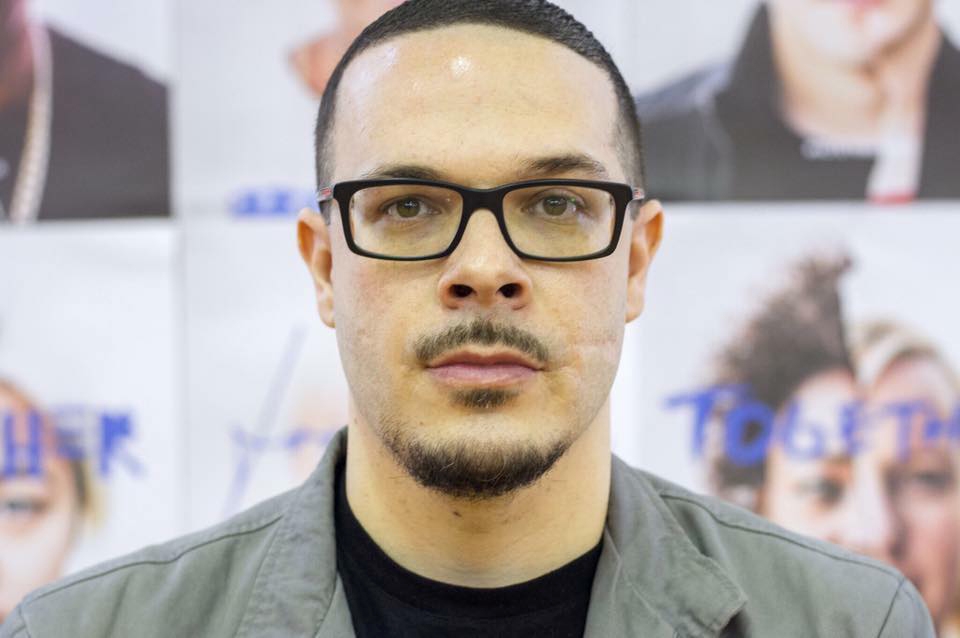 We haven't introduced you to Corin Trent, better known as Zack Exley's right hand man: Here's Corbin Trent, the 31yr old from Tennessee.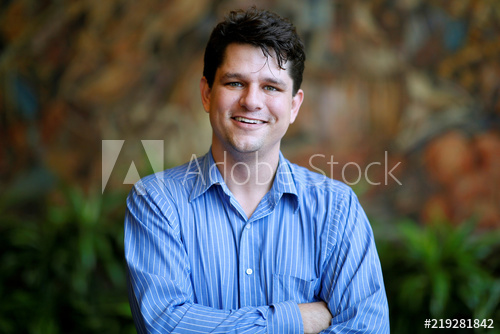 We learn lots and lots about Corbin here  Link , such as his shoe size, he's single, 5′ 9″ and 165 lbs, etc., and………. (warm and fuzzy narrative). He's also the Communications Director for AOC.  Within this link, we also learn Ira Allison is the Exec Director for "Justice Democrats" And there's Corbin, following AOC.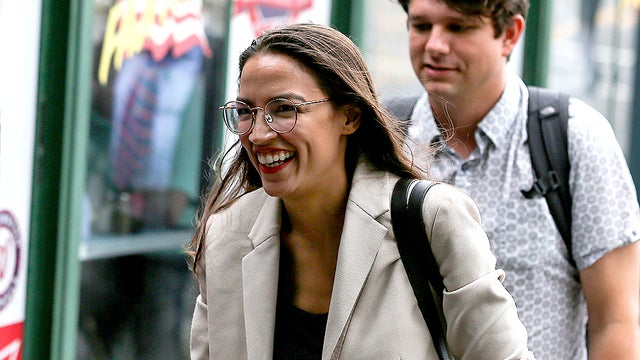 Corbin Trent is listed as the Co-Founder of "Brand New Congress" and Co-Director of Justice Democrats, here Link  The website is VERY visitor friendly and includes a "Blog" with radically slanted articles where all the reader has to do is push a button for sharing on Facebook. It's all so easy………
In this video, Link    , beginning at about 10:10 minutes, we have Corbin on video discussing running Republicans, who are really Progressives (Neo-Marxists), and targeting districts which have historically low turnout. It wasn't really Corbin's idea, it was Zack Exley's idea. Hear Zack talking about it here at about 12:30 in the video Link 
But we found another pic of Corbin, when he did his stylized photo shoot, in the same shirt, with these people. Oh my, who are these people? Let's find out!!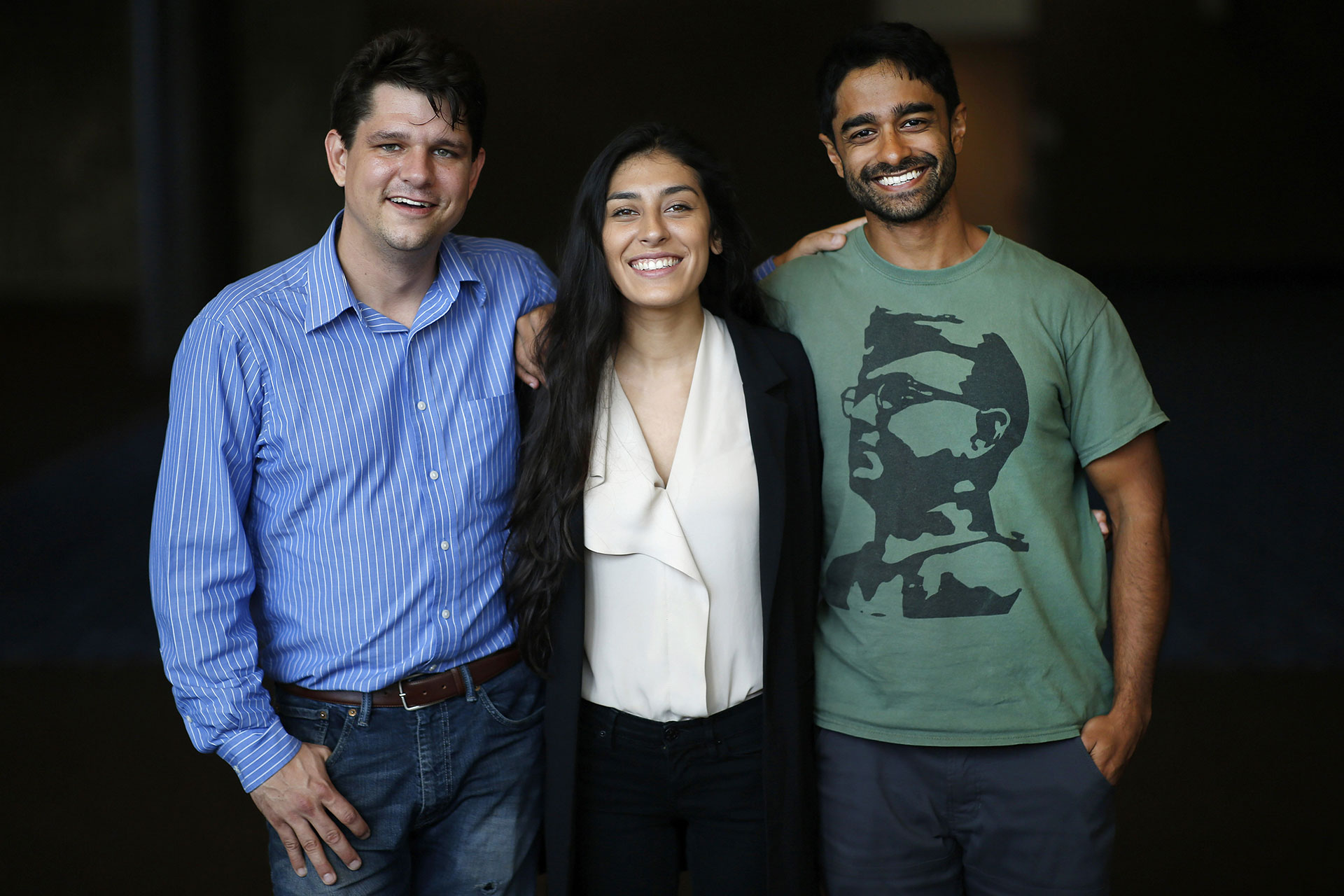 The one in the middle is Alexandra Rojas. She's the head of Justice Democrats and we have her on video at 4:05 minutes,  Link  talking about social, racial, and economic justice. Yes, it's full blown Soviet Bloc Communism, with "justice" thrown in, favoring certain skin colors. They really don't like white people, men, and especially Christians. Here, at 1:00 minute Link    Alexandra Rojas talks about how they recruited the bartender, AOC, to run for Congress, and BOTH AOC and Alexandra Rojas are on tape, admitting it. AOC is merely a figurehead.
To get into the deep weeds of policy, Alexandra Rojas does the 28 minute interview Link    here, rather than risking AOC talking for herself……… cuz Rojas knows the words far better than AOC…… because the words and policies belong to Rojas. Here, Rojas is polite, almost timid, young, fresh-faced…… carefully scripted. It's the policies which scare the hell out of most Americans. She started as an intern in the Bernie campaign and worked her way up to national staff. She is now the Exec Director of Justice Dems. Alexandra is only 24yrs old and did a couple of years at Orange Coast College in Costa Mesa, CA.
Then we have Saikat Chakrabarti: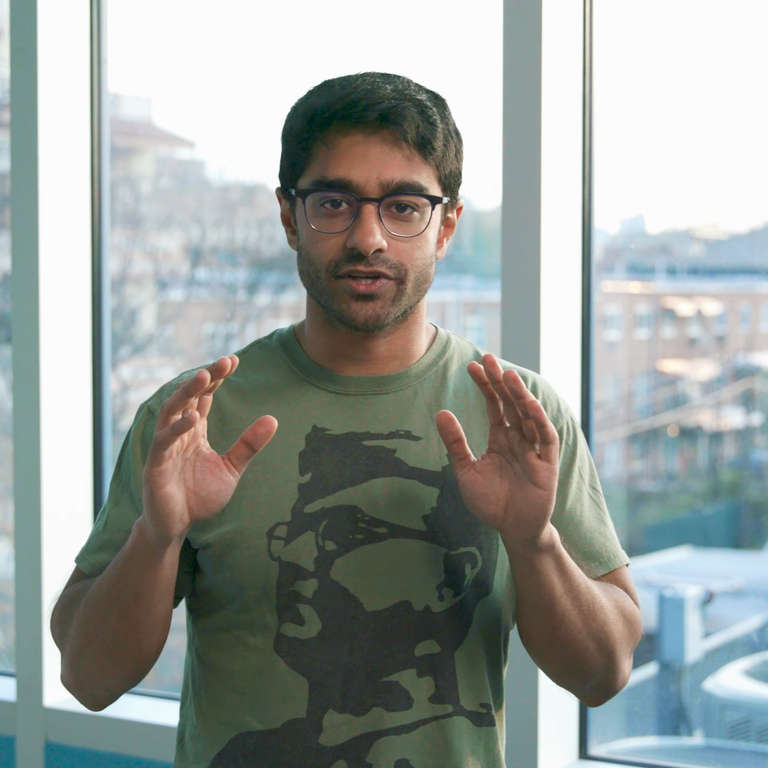 The guy on the right is Saikat Chakrabarti, Chief of Staff for AOC. He's received a great deal of attention lately, which is fine with Zack Exley (who prefers the background). Saikat is often seen in the same green t-shirt with a meme of Subhas Chandra Bose….. who is a whole nother issue. Bose was the alternative to Gandhi in the quest for India independence from Britain. Gandhi advocated for peaceful return of rule to Indians and expelling the British. Bose argued for an armed overthrow and was STRONGLY influenced by Hitler's Germany, actually MET Adolf Hitler, living in Germany during portions of WW2. Here is the Wiki page for Bose, one scary guy. Link
Even in India today, "anti-colonialism" sentiment runs strong among political parties. A push back against the USA in 2019, is often couched in language harkening back to that used by Subhas Chandra Bose. This political wing obviously does not like the British……. but they also identify America as an "Empire" …… which is pretty strange……. because we threw out the British before they did. So, why aren't we kissing cousins with Saikit and his buddies? Because it's not about resentment from India Independence in the 1940's……. it's about CONTROL of America in 2019. Bose is Chakrabarti's idol.
Chakrabarti's wiki page is found here:  Link   We learn more about him when we expand into the sources USED for his profile. For instance, Saikat is described as born and raised in Ft. Worth from a "Bengali" family. Were his parent His parents Indian Nationals, Bay of Bengal, this is the old Calcutta region and among the wealthiest regions in India. OR, were they from Bangladesh? Which is it? Why can't he just say it? Bengali????? What the heck is a Bengali? I have 15 employees in India and no one uses this terminology. I've done biz in Bangladesh, no such thing as a Bengali. It's odd and makes me wonder…… why?
ALSO, Bangladesh is one of the MOST polluted regions of the world. The mouth of the Ganges River, which drains into the Bay of Bengal is one of the 9 rivers responsible for 80% of ocean pollution. If Saikat wants to change the world and push Green New Deals, the best place in the world for him to start would be Bangladesh. Note: Biggest problem for Bangladesh today is China moving industry there for LOWER wages and CHINA acting as an overlord over the natives. Bangladesh GDP is about 275 Billion Link  but has almost doubled in the last decade. Saikat isn't in Bangladesh or India though, he's in the USA, blaming the USA for all the problems in the world.


Saikit graduated from Harvard with a degree in Computer Science, took off to Wall Street, then Silicon Valley, where he was involved in a number of startups. There's a note in Saikit's Wiki page which does not have a source. LOOK at this one: "founding a web design tool called Mockingbird"………. nah, it couldn't be……. could it?
Saikit sounds like an American success story and VERY privileged. Yet, he joined Bernie Sanders campaign in the very beginning. Saikit became the Sanders Campaign Director of Organizing Technology and was part of the effort that created technology for grassroots supporters to collaborate on organizing events. Saikit also met Corbin Trent and Alexandra Rojas while working in the Sander's campaign.
Saikit has received a number of puff pieces in the media, thank you to Michael H., contributor to this article. Here we see a full spread in ELLE magazine, by author R. Eric Thomas, who nicknamed him "Snack Saikat", and openly discusses Saikat's beard in a sexually appealing way, and how lucious his white button down is……. Who wrote this crap? The photos are staged and designed to be a "picture of America"……….. which would be a Communist picture……. but Elle doesn't talk about that part. Link    Note: Elle Magazine is selling a new picture of the ideal sexy male — and it looks like Saikat, to young American women. It's not the 6'3″ blond Harvard fraternity guy on the crew team  anymore. What's even MORE shocking? The article is described as "Everything you need to know about Saikat" — except that he's a radical Communist who wants to overthrow the American economic system.
Again, from Michael H, via Peter Hanson, Senior Reporter for Daily Caller Link
"The interesting thing about the Green New Deal, is it wasn't originally a climate thing at all," Chakrabarti said to Inslee's climate director, Sam Ricketts.
"Do you guys think of it as a climate thing?" Because we really think of it as a how-do-you-change-the-entire-economy thing," Chakrabarti added.
Today, publicly, the founders of Justice Dems are listed as Corbin Trent, Rojas, and Chakrabarti. The others, like Exley prefer the shadows. These young activists push a message of "getting big money OUT of campaigns" and "anti-establishment" but it looks like they still rely heavily on traditional funding sources and only want to replace the current system with another system…….. which they control. What confuses me is….. why aren't they all still working on Bernie's campaign? No love for Bernie? Hey, I'm a Trump supporter, but Bernie's supporters were completely screwed in 2016. Not fair to them at all.
One final word about Cenk Uygur, head of The Young Turks, which is probably the most popular youtube channel among young progressives/Neo-Marxists. Many people THINK it was Cenk's idea to run these candidates. That's wrong. Cenk was merely a media outlet who was used. Cenk is now disassociated with the Justice Democrats completely….. which would be strange if it was his brainchild…. given their success. Cenk was used.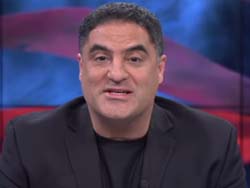 Yet, Cenk and the Young Turks are still the favorite propaganda arm for this political wing of leftists. And YES, Cenk still loves them… good for business. Maga Mom turned in this link: Watch closely, 7 minutes of pure propaganda: Link
We now more clearly understand their goal, which is to take over government of the United States, at every level of power. From your local District Attorney and Dog Catcher all the way up to Congress. This is no longer classical liberals who value individuals, rule of law, and free speech. Not your Daddy's Dem Party anymore. Their idea works, but is dependent on those who don't ask too many questions = naive voters. They are scaling up, will learn from their mistakes, and try again. Listen again to Zack Exley talking about how to USE Democracy to their advantage at 17:10 minutes, here. Link  They have no problem picking puppets as front men/women, people "of color", which is odd because they're almost exclusively white, for their ultimate goal. It's even okay if they run Neo-Marxists as Republicans in historically low voter turnout districts. They're organized and on the move.
Want to see what happens when they get together? Here's Cenk Uygur interviewing Becky Bond and Zack Exley:
Are we ready to counter the effort?
Takeaway: I've been listening to their speeches for the better part of the day, in the background of the office. These people are slick, expert, trained in propaganda, highly proficient in creating a fluffy narrative. All their pics in the media, take a look, they are smiling broadly, no suit, no formal attire, they appear….. approachable and non-threatening. Yet, these are some of the worst bigots I've ever heard. They hate our side and most Americans. They recoil at the sight of us and think we are worthy of an untimely death….. and if only we would die……. everything in the world would be better, for their world/view/friends. It's incredibly divisive and harmful….. the kind of thing any parent would shield their child from hearing……. and yet we send our kids to college and straight into the belly of this beast.
End