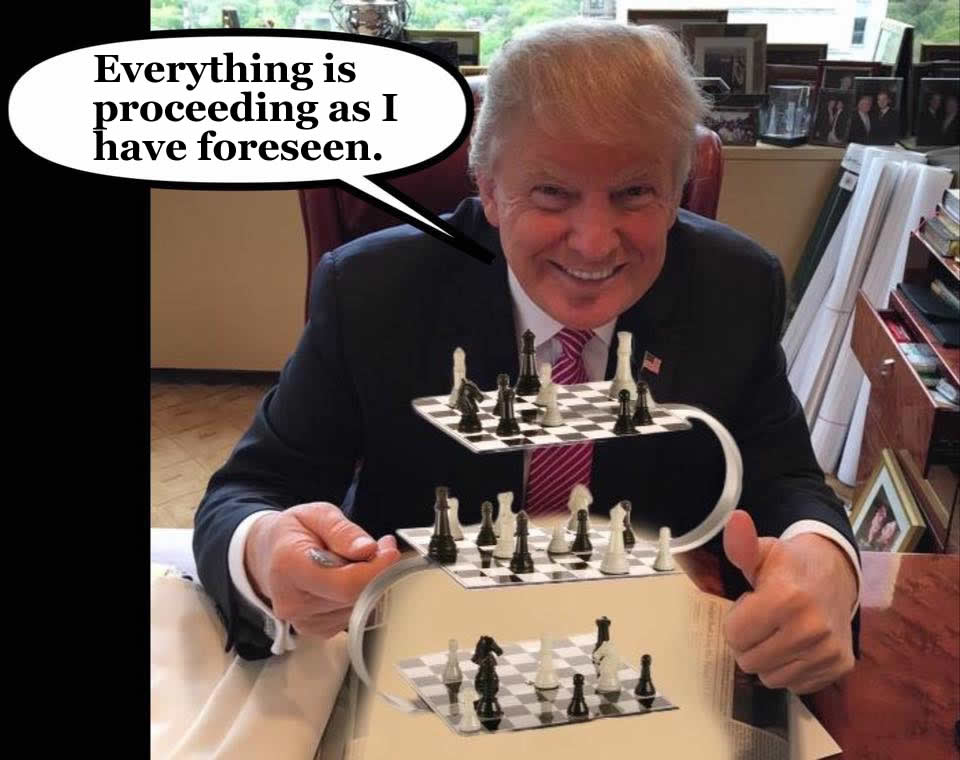 Thanks to our own Dora, I was made aware of an article in the Spectator that REALLY strikes home. I absolutely urge you to read it!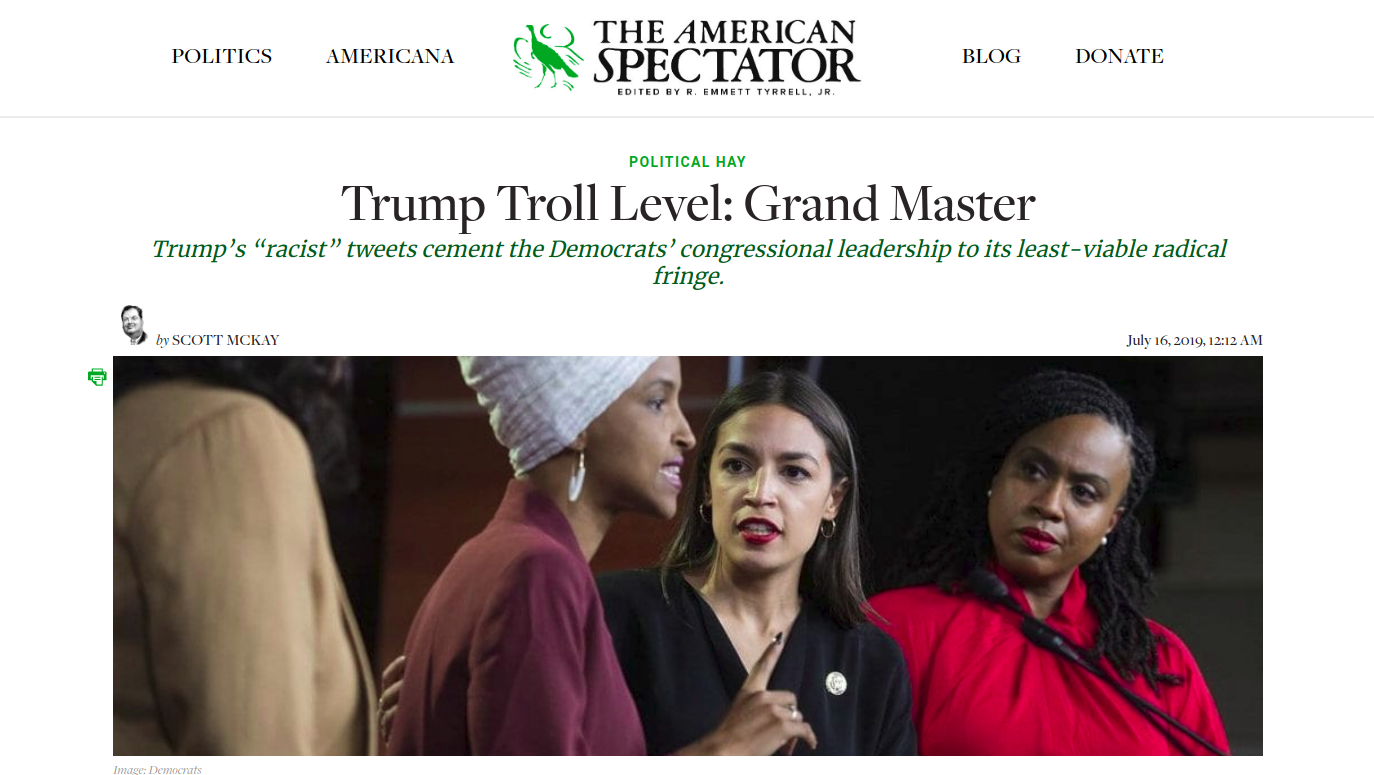 Here is the link:
https://spectator.org/trump-troll-level-grand-master/
This strikes home for me, because it really tells the tale of how I ended up over at CTH, as a TRUMP SUPPORTER seeking shelter at a TRUMP BASTION, before we all came here with Q.
I was all over Disqus and Breitbart for years, under Obama. I knew that we HAD to STOP the Obama insanity, soon to become Hillary insanity, in 2016, or we were in real trouble. And I was absolutely unsure WHICH Republican presidential hopeful was the one to END the Prog-Nazi insanity that we were all slowly marching toward.
I was probably behind EVERY one of the GOP presidential hopefuls for at least 30 minutes, some for 30 hours, and a few for 30 days or more. Significant among them:
Rand Paul
Ted Cruz
Ben Carson
John Kasich
I even had a few flirtations with Carly Fiorina until learning about her strong CIA associations, and "feelings" toward Marco Rubio, until I realized that he was being strongly manipulated by others (neocon pool-boy). I tried to talk myself into "acceptance" of Jeb Bush a few times, as a feasibility test, and I learned to love Chris Christie as he warmed up to Trump.
However, it was TRUMP who stole my affections from the four listed above, and from TED CRUZ most of all. TED actually stayed on top of my list for quite a while, until Trump came along. Indeed, speaking up nicely but a bit too strongly for TRUMP got me kicked off of The Right Scoop. Imagine that.
Ultimately, I agree with Sundance – only Trump had the special street smarts to get past the cunning communists.
ANYWAY….
We have all been through a lot of fascinating shared history with Trump. But I think it's time for me to quote myself on this, for the very first time:
Get used to it. Trump speed is the new normal. Some will call it flip-flopping, but that's not what it is. Trump is dodging and weaving through reality faster than the reality can react to disrupt his plans.

I was explaining this to my wife. This is a roller-coaster now. Trump is no longer waiting for people to keep up. He is taking his bewildering art-of-the-deal campaign schtick into geopolitics, and for a lot of people who can't keep up or hold on, it will be a rough ride.

[…]

They can't keep up, either.

Neither can many around him. I think that half of the problem with advisers crashing into each other is they don't realize what Trump is doing.

And people will trash you, and they will trash me. Get used to it. I've already caught plenty of people mocking me. Well, just wait a week in Trump time. Look stupid and conned by Trump one minute, and you look like a sage three days later.

[…]

Best presidency ever! Just hang on. More winning is coming, but a lot of people are going to scream that it's all over at EVERY turn.

[…]

I am ON the Trump Train for good, even if I scream that I want off and can't take it. In the end, I only want to scream "TOO MUCH WINNING!!!" 😀

Wolf Moon, "the roller-coaster post"
LINK: https://wolfmoon1776.wordpress.com/2017/08/18/trump-gravity/
I think it has become clear to people that our LION is a SAVAGE and BRAVE political animal.
Perhaps less clear to many is WHY. Pay close attention to this, if you want your "Trump Dimension Number" to go up:
It really comes down to whether our VSGPOTUS is playing 3D chess or – to quote the most savage critics of "Trump's got this" thinking – "64D chess".
Well, I will tell you what I'm thinking.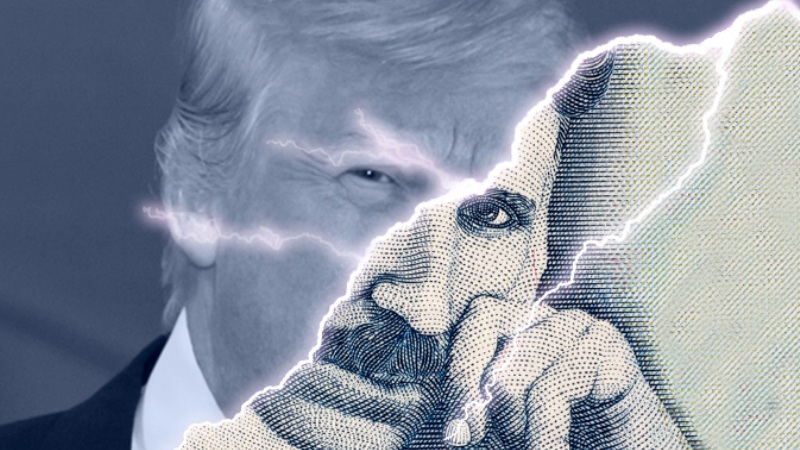 TIMING is everything.
So I'm looking at a number between 4 and 128 right now.
But I could be talked into something higher by a skilled auctioneer.
W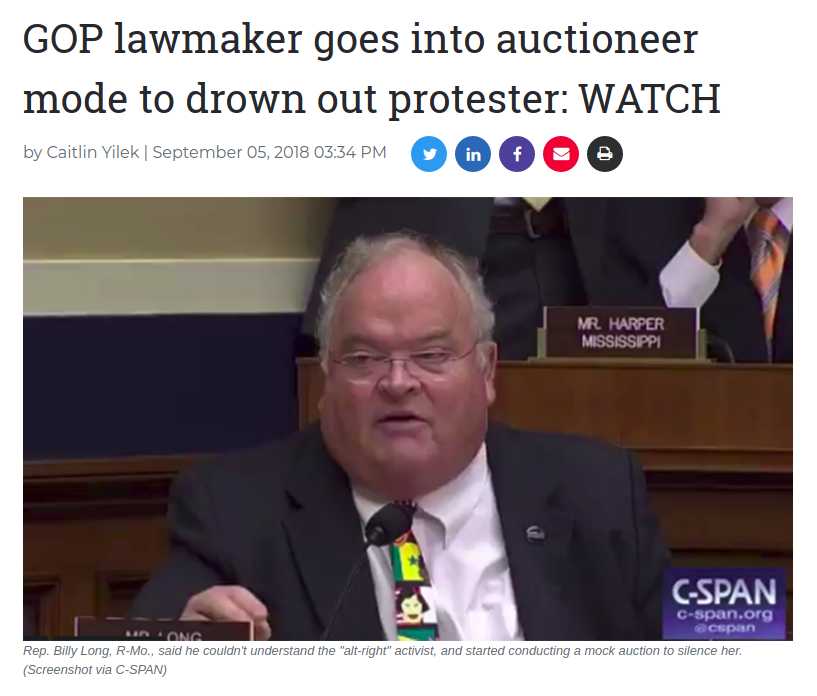 https://www.washingtonexaminer.com/news/gop-lawmaker-goes-into-auctioneer-mode-to-drown-out-protester-watch
PS – if you don't think this was a shrewd move by the good old boy gentleman from Missouri, you're not following Trump into "extra dimensions".