This 2nd Sanctuary Sunday of Advent Open Thread, with full respect to those who worship God on the Sabbath, is a place to reaffirm our worship of our Creator, our Father, our King Eternal.
It is also a place to read, post and discuss news that is worth knowing and sharing. Please post links to any news stories that you use as sources or quote from.
In the QTree, we're a friendly and civil lot. We encourage free speech and the open exchange and civil discussion of different ideas. Topics aren't constrained, and sound logic is highly encouraged, all built on a solid foundation of truth and established facts.
We have a policy of mutual respect, shown by civility. Civility encourages discussions, promotes objectivity and rational thought in discourse, and camaraderie in the participants – characteristics we strive toward in our Q Tree community.
Please show respect and consideration for your fellow QTreepers.
Before hitting the "post" button, please proofread your post and make sure you're addressing the issue only, and not trying to confront the poster.
If you feel the need to bare your fangs, we have a companion site – called The U Tree – where you can run wild and free with the Wolfpack where all legal free speech is allowed.
But NOT HERE in The Q Tree. Personal attacks, name calling, ridicule, insults, baiting and other conduct for which a penalty flag would be thrown are VERBOTEN.
In The Q Tree, we're compatriots, sitting around the campfire, roasting hot dogs, making s'mores and discussing, agreeing, and disagreeing about whatever interests us. This board will remain an abode for those who seek respectful conversations.
Please also consider the Important Guidelines, outlined here. Let's not give the Internet Censors a reason to shut down this precious haven that Wolf has created for us.
---

Remember – your greatest gift to President Trump is FIVE WORDS:
"I AM PRAYING FOR YOU!"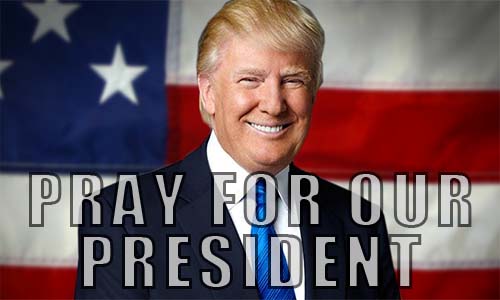 ---

AND WHAT TIME IS IT?  TIME TO….DRAIN THE SWAMP!!! 
Our movement is about replacing a failed and CORRUPT political establishment with a new government controlled by you, the American People. ~ Candidate Donald J. Trump
---

Also remember Wheatie's Rules:
No food fights.
No running with scissors.
If you bring snacks, bring enough for everyone.
---
On this day and every day –
God is in Control
. . . and His Grace is Sufficient, so . . .
Keep Looking Up
---
Hopefully, every Sunday, you can find something here that will build you up a little . . . give you a smile . . . and add some joy, much needed in all our lives.
"This day is holy to the Lord your God; do not mourn nor weep." . . . "Go your way, eat the fat, drink the sweet, and send portions to those for whom nothing is prepared; for this day is holy to our Lord. Do not sorrow, for the joy of the Lord is your strength."
---
2nd Sunday of Advent ~ God's Peace
All around us, in these days, the lack of peace is everywhere; violence, hatred, fear, anxiety, worry and doubt abound: within ourselves and our families, between ethnic groups and religions, and between countries . . . everywhere. Our finances and employment situations rise and fall, the media uses our fears in the news to boost ratings, the entertainment world capitalizes on lack of peace to sell their movies and TV dramas, and political groups either claim or cause unrest to further their agendas.
During the Advent season, we look to the past to recognize and celebrate the effects of Christ's 1st coming, and we look to the future in anticipation and a peaceful assurance of what Christ's 2nd coming will bring.
---
Looking to the past, when Jesus died on the cross at Calvary, He gave us the means to reconcile our inherent sin nature and our sins with the holiness of God, the Father. At the Last Supper, Jesus said " Peace I leave with you, My peace I give to you; not as the world gives do I give to you. Let not your heart be troubled, neither let it be afraid." Christ's peace is real for all who believe and trust in Him.
And when we rely on God, His peace is real also " Be anxious for nothing, but in everything by prayer and supplication, with thanksgiving, let your requests be made known to God; and the peace of God, which surpasses all understanding, will guard your hearts and minds through Christ Jesus." And "You will keep him in perfect peace, whose mind is kept on You, because he trusts in You."
God is in control. Nothing happens that is outside of His will. When we turn to Him in our lives, we gain the greatest remedy for fear, anxiety, worry and doubt. God offers us something the world cannot give us . . . His peace, which surpasses all understanding, and which will fill our minds and hearts.
Peace from God is a state of calmness or quietness of spirit that goes beyond the happenings in our lives. God is the God of peace, Jesus is the Prince of Peace, peace is one of the fruits of the Spirit, and God blesses us with peace.
---
Looking to the future, when Jesus comes again, we look forward to the fullness of God's peace, His shalom . . . an unprecedented level of peace that will encompass all life in the world.
"Behold, the tabernacle of God is with men, and He will dwell with them, and they shall be His people. God Himself will be with them and be their God. And God will wipe away every tear from their eyes; there shall be no more death, nor sorrow, nor crying. There shall be no more pain, for the former things have passed away."
They shall beat their swords into plowshares, and their spears into pruning hooks; nation shall not lift up sword against nation, neither shall they learn war anymore.
"The wolf also shall dwell with the lamb, the leopard shall lie down with the young goat, the calf and the young lion and the fatling together; and a little child shall lead them. The cow and the bear shall graze; their young ones shall lie down together; and the lion shall eat straw like the ox. The nursing child shall play by the cobra's hole, and the weaned child shall put his hand in the viper's den. They shall not hurt nor destroy in all My holy mountain, for the earth shall be full of the knowledge of the Lord as the waters cover the sea.
This fullness of the shalom of God is more than inner peace or peace within the family, more than the absence of hostilities between ethnic groups, religions and nations. Its meaning encompasses completeness, soundness, welfare, success and peace. It's even more than the reconciliation between us and God. The fullness of the shalom of God results in a universe governed by God in which all relationships are fully loving and just . . . all in a right relationship with God, and it touches every facet in life.
---
As we await the fullness of God's shalom, we can trust God for our welfare. Jesus encouraged His disciples, "I have told you these things, so that in me you may have peace. In this world you will have trouble. But take heart! I have overcome the world".
---
Colossians 3:15
Let the peace of Christ rule in your hearts, since as members of one body you were called to peace.
James 3:18
Peacemakers who sow in peace reap a harvest of righteousness.
Romans 12:18
If it is possible, as far as it depends on you, live at peace with everyone.
---

Far away in the depths of my spirit tonight
Rolls a melody sweeter than psalm;
In celestial-like strains it unceasingly falls
O'er my soul like an infinite calm.
Peace, peace, wonderful peace,
Coming down from the Father above!
Sweep over my spirit forever, I pray
In fathomless billows of love!
~ 'Wonderful Peace' Don Moen
---
---

As we prepare to celebrate the birth of Jesus, may we enjoy the peace we have with God through Christ. And may we be given a foretaste of the peace on earth that is yet to come.


---
---