This Sanctuary Sunday Open Thread, with full respect to those who worship God on the Sabbath, is a place to reaffirm our worship of our Creator, our Father, our King Eternal.
It is also a place to read, post and discuss news that is worth knowing and sharing. Please post links to any news stories that you use as sources or quote from.
In the QTree, we're a friendly and civil lot. We encourage free speech and the open exchange and civil discussion of different ideas. Topics aren't constrained, and sound logic is highly encouraged, all built on a solid foundation of truth and established facts.
We have a policy of mutual respect, shown by civility. Civility encourages discussions, promotes objectivity and rational thought in discourse, and camaraderie in the participants – characteristics we strive toward in our Q Tree community.
Please show respect and consideration for our fellow QTreepers. Before hitting the "post" button, please proofread your post and make sure you're addressing the issue only, and not trying to confront the poster. Keep to the topic – avoid "you" and "your". Here in The Q Tree, personal attacks, name calling, ridicule, insults, baiting and other conduct for which a penalty flag would be thrown are VERBOTEN.
In The Q Tree, we're compatriots, sitting around the campfire, roasting hot dogs, making s'mores and discussing, agreeing, and disagreeing about whatever interests us. This board will remain a home for those who seek respectful conversations.
Please also consider the Guidelines for posting and discussion , outlined here https://wqth.wordpress.com/2019/01/01/dear-maga-open-topic-20190101/
Let's not give the Internet Censors a reason to shut down this intellectual haven that Wolf has created for us.
---
The Storm is upon us.
Please remember to Pray for our President.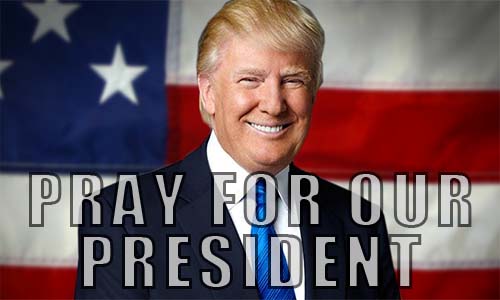 ---
AND WHAT TIME IS IT?
TIME TO DRAIN THE SWAMP!!!
It's time to replace
a failed and CORRUPT political establishment
with a new government
controlled by you, the American People.
~ Candidate Donald J. Trump
---
Also remember Wheatie's Rules:
No food fights.
No running with scissors.
If you bring snacks, bring enough for everyone.
---
And,
---
On this day and every day –
God is in Control
. . . and His Grace is Sufficient, so . . .
Keep Looking Up
---
Hopefully, every Sunday, we can find something here that will build us up a little . . . give us a smile . . . and add some joy or peace, very much needed in all our lives.
"This day is holy to the Lord your God;
do not mourn nor weep." . . .
"Go your way, eat the fat, drink the sweet,
and send portions to those for whom nothing is prepared;
for this day is holy to our Lord.
Do not sorrow,
for the joy of the Lord is your strength."
---
JOSEPH

As Christmas approaches, once again the prominent parts of the Christmas story take front and center: the visit of the angel Gabriel, Mary's visit to Elizabeth, the trip to Bethlehem, nowhere to stay, the manger, the host of angels, the shepherds and their visit to the manger, Simeon and Anna, the star, the wise men, the escape to Egypt, the return to Israel and then to Nazareth.
A part of the Christmas story I think could stand a closer examination is Joseph, who comes to prominence as the husband of Mary. I think his character and actions should be front and center as a role model for a host of Christians.
The Bible doesn't have a lot to say about Joseph, but what it does say speaks volumes.
The first is that Joseph was a righteous man. By this I take it that Joseph did all that was required, and perhaps more, by the Jewish religious law of the time. That he was righteous, to me, means his actions were from his heart . . . not just actions to satisfy some religious requirement.
Joseph obeyed God. Through dreams, God told Joseph that he should
1. Take Mary as his wife.
2. Flee with Mary and Jesus to Egypt.
3. Return from Egypt.
4. Beware of Archelaus (so he went to Nazareth)
Joseph had no questions, didn't ask for a sign, and didn't object. He simply believed and obeyed – and that obedience involved traveling with Mary . . . to Bethlehem, to Egypt, back to Israel and then to Nazareth.
Other than those instances, Joseph worked, apparently quietly, as a carpenter, raising Jesus and his brothers and sisters and, also apparently, dying just 30 years or less later.
So, Joseph was a righteous man . . . that is a very big pole in the tent. That means Joseph was doing God's will . . . doing what's pleasing to God.
When we trust Jesus as our Savior, God sees our faith as righteousness.
2 Corinthians 5:21 He made Him who knew no sin to be sin on our behalf, so that we might become the righteousness of God in Him.
1 Corinthians 1:30 But by His doing you are in Christ Jesus, who became to us wisdom from God, and righteousness and sanctification, and redemption,
When God looks at us, He sees Christ's righteousness . . . but that doesn't mean we can rest on our laurels. We are still called to "Be perfect, therefore, as your Heavenly Father is perfect." (Matthew 5:48) This is an impossible task for us, but it, nevertheless, with the help of the Holy Spirit, is our goal.
Joseph listened to God and then did what God said. God speaks primarily to us through His Word, and by reading God's Word we are "listening" to Him. It is now up to us, with help from the Holy Spirit, to put what God tells us into action.
Joseph's profession was that of a carpenter. And He, apparently, did his work in such a manner that it was pleasing to God. Our work, too, falls under God's will.
As Bondservants in Christ, "whatever you do, do it heartily, as to the Lord and not to men, knowing that from the Lord you will receive the reward of the inheritance; for you serve the Lord Christ. " Colossians 3:23-24
1 Corinthians 4:10-11 But we urge you, brethren, that you increase [your love] more and more; that you also aspire to lead a quiet life, to mind your own affairs, and to work with your own hands . . .
Strive for righteousness, read God's Word and act on it, lead a quiet life, mind your own affairs, and do your work as to the Lord. I would say that Joseph has given us quite a role model to follow.
We should keep Joseph well in mind as we get caught up in the "Be all you can be" and even the "Be Best" of the frenetic lifestyle that is pushed our way these days.
Perhaps "Be still and know that I am God" should be first in our minds these days . . . particularly in these days.
And, never ever forget that:
1. We are passing through a temporary kingdom on the way to an eternal kingdom.
2. GOD WINS ! ! !