This Sanctuary Sunday Open Thread, with full respect to those who worship God on the Sabbath, is a place to reaffirm our worship of our Creator, our Father, our King Eternal.
It is also a place to read, post and discuss news that is worth knowing and sharing. Please post links to any news stories that you use as sources or quote from.
In the QTree, we're a friendly and civil lot. We encourage free speech and the open exchange and civil discussion of different ideas. Topics aren't constrained, and sound logic is highly encouraged, all built on a solid foundation of truth and established facts.
We have a policy of mutual respect, shown by civility. Civility encourages discussions, promotes objectivity and rational thought in discourse, and camaraderie in the participants – characteristics we strive toward in our Q Tree community.
Please show respect and consideration for our fellow QTreepers. Before hitting the "post" button, please proofread your post and make sure you're addressing the issue only, and not trying to confront the poster. Keep to the topic – avoid "you" and "your". Here in The Q Tree, personal attacks, name calling, ridicule, insults, baiting and other conduct for which a penalty flag would be thrown are VERBOTEN.
In The Q Tree, we're compatriots, sitting around the campfire, roasting hot dogs, making s'mores and discussing, agreeing, and disagreeing about whatever interests us. This board will remain a home for those who seek respectful conversations.
Please also consider the Guidelines for posting and discussion printed here: https://www.theqtree.com/2019/01/01/dear-maga-open-topic-20190101/
Let's not give the Internet Censors a reason to shut down this intellectual haven that Wolf has created for us.
---
The Storm is upon us.
Please remember to Pray for our President.
---
And,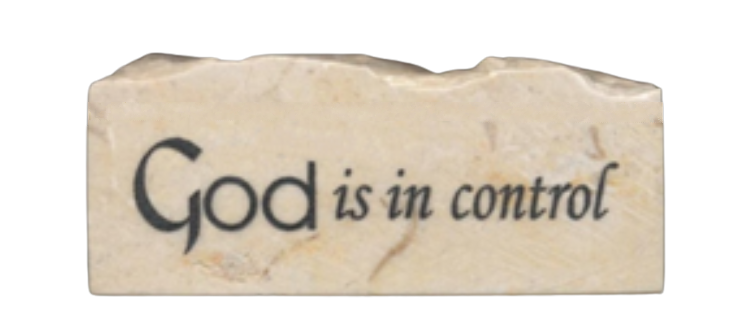 ---
On this day and every day –
God is in Control
. . . and His Grace is Sufficient, so . . .
Keep Looking Up
---
Hopefully, every Sunday, we can find something here that will build us up a little . . . give us a smile . . . and add some joy or peace, very much needed in all our lives.
"This day is holy to the Lord your God;
do not mourn nor weep." . . .
"Go your way, eat the fat, drink the sweet,
and send portions to those for whom nothing is prepared;
for this day is holy to our Lord.
Do not sorrow,
for the joy of the Lord is your strength."
Hope, the Anchor of My Soul
Many people are talking and writing about hope these days, mostly in the context of whether or not President Trump has a plan in process that will take back our country from a corrupt, incompetent usurper that has, with the help of foreign countries and, in this country corrupt courts, corrupt political parties, and corrupt financial backers, conducted a fraudulent election.
Whether President Trump is conducting a secret plan or not, however, is not the paramount hope patriotic Americans hold for our country. Our paramount hope is the hope that the control of our country is torn from the hands of these corrupt traitors as soon as possible and that our country, even more so than before, becomes one nation under God, indivisible, with liberty and justice for all with a government that is truly of the people, by the people and for the people.
All patriotic Americans should be firmly united in this hope.
As Christians, we also have a paramount hope that we who are called may receive the promised eternal inheritance—now that [Jesus] has died as a ransom to set [us] free from [our] sin. (Hebrews 9:15) We have this hope as an anchor for the soul, firm and secure. (Hebrews 6:19)
But hope, as defined and used in God's Word, differs in meaning, and sometimes in usage, from the common use of hope in the English language. In the Christian sense, our hope is a joyful and confident expectation of what is sure (certain), eternal salvation and life eternal in Christ. (Strong's Concordance and Thayer's Greek Lexicon)
In most instances in the New Testament, the word hope is the Greek elpis/elpizo. Again, there's no doubt attached to this word. Biblical hope is a confident expectation or assurance based on a sure foundation for which we wait with joy and full confidence. In other words, "There's no doubt about it!"
One of the verses in which we find the word hope is Hebrews 11:1. "Now faith is being sure of what we hope for and certain of what we do not see." This verse at the beginning of the faith chapter (Hebrews 11) carries with it all of the confidence that comes with knowing for sure, with no question, what we've been promised by God in His Word. Our faith is confident assurance, for it is founded on the Rock of our salvation, the Lord Jesus Christ.
Biblical hope is a reality and not a feeling. Biblical hope carries no doubt. Biblical hope is a sure foundation on which we base our lives, believing that God always keeps His promises.
Hope or confident assurance can be ours when we trust the words, "He who believes on Me has everlasting life" (John 6:47). Accepting that gift of eternal life means our hope is no longer filled with doubt but, rather, has as its sure foundation the whole of God's Word, the entirety of God's character, and the finished work of our Lord and Savior Jesus Christ.
Some exerpts from *https://www.gotquestions.org/Bible-hope.html
---
My hope is built on nothing less
Than Jesus' blood and righteousness;
I dare not trust the sweetest frame,
But wholly lean on Jesus' name.
When darkness veils His lovely face,
I rest on His unchanging grace;
In every high and stormy gale,
My anchor holds within the veil.
His oath, His covenant, His blood,
Support me in the whelming flood;
When all around my soul gives way,
He then is all my hope and stay.
When He shall come with trumpet sound,
Oh, may I then in Him be found;
In Him, my righteousness, alone,
Faultless to stand before the throne.
On Christ, the solid Rock, I stand;
All other ground is sinking sand,
All other ground is sinking sand.
Edward Mote (1797-1874)
---