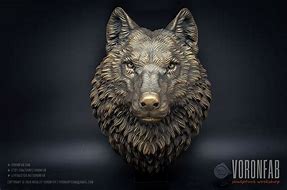 It's Know Your Foes Friday. Welcome to Wolf's Pub, and before we go any further:

CHINA JOE BIDEN DIDN'T WIN

Foreign and Domestic actors conspired in ways great and small to install Resident "Cha China!" Biden in the White House.
Chilling.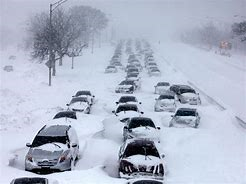 Speaking of chilling, this cold snap is heinous. Even down here in Texas we are looking at temps to drop to almost zero in some places.
Time for a Toddy. A Hot Toddy.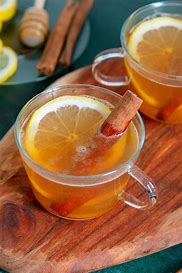 Yes, our drink special today is designed to ward off the chill and the chills. Now, the Hot Toddy has a murky history in the mists of time, involving India and the British Isles, particularly Scotland, where the Hot Toddy has a storied place of honor. According to Vinepair,

Not to leave the Irish out of the mix, there is also a story that the Hot Toddy began with an Irish doctor:

Whatever its origin, the Hot Toddy has been a staple in cold winter places for centuries. It was even prescribed for children who came down with winter colds. I daresay it may even help relieve (if temporarily) the symptoms of the covid, though it cannot be said to free us of the false and politicized science behind it!
There are many recipes, some including tea, exotic spices and so on. Here's one to ward off the winter. Language alert, but the guy is fun. As you will see explained in the video, the original recipe for a Hot Toddy was basically some hot water, some scotch (or bourbon or rum) and sugar. Let's just say, the version below sounds delicious and medicinal at the same time.
And for our teetotalers, this recipe sounds wonderful with some good tea in place of the booze. Please join us and help the bouncers keep us in line.

Now that we are all huddled around the fireplace cupping a Hot Toddy in our cold hands, we must remember to keep things polite and civil. In this, the Dark Winter of Our Discontent, we have to hold the line on what it means to maintain our dignity and integrity in these times.
For a review of the rules, go HERE. Head over to the UTree to slug it out HERE. Otherwise, let us hold a vigorous discourse together as we sip our Toddy and remember that the so-called elite bureaucracy that has determined they know what is better for us than we know ourselves, are nothing but low-down scumbags with inflated egos and brains the size of walnuts.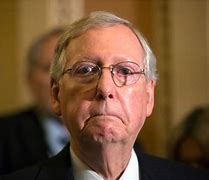 Speaking of elites, I happened to pick up (for $1.99 at the local Dirt Cheap) a memoir by none other than Arch Villain Sen. Mitch McConnell. Published in 2016, it is terribly revealing from our vantage point in 2021. In his memoir McConnell tells us he never wanted the presidency. From early on his ambition was the Senate. From the intro to "The Long Game" by McConnell:
He set out to be a politician from the time he ran for (and won) the position of school president in high school. He goes on:
You can see his self-deception here. What results over the last decade have been "acceptable to people all along the political spectrum" I ask you? Of what results does he speak?
Watching the CIRCUS in the Senate yesterday gives the lie to McConnell's smooth bluster. Is the great Sen. McConnell single-handedly going to save the republic by his moderation and compromise?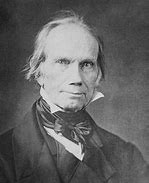 McConnell plays the great southern gentleman politician here. This is his starring role. He mentions a hero of his, Kentucky Senator Henry Clay, known as the Great Compromiser. He actually studied Clay for his honors thesis.

At least McConnell learned enough from Clay to not desire the presidency. Clay seemed to have run for the presidency an embarrassing amount of times, and never won. Clay was also a Whig, a reluctant slave owner (long after Washington and Jefferson), against the annexation of Texas, advocated for a national bank, and tried but failed to avert the Civil War through his ability to negotiate compromises.
You can't make this stuff up.
McConnell also reveals that though he was a Barry Goldwater fan, he voted for Lyndon Baines Johnson because Goldwater had an ideological rigidity (he voted against the civil rights bill) that bothered him. Naturally, McConnell couches his decision back then in today's politically correct terms of civil rights, and the Voting Rights Act and so on.
Apparently, this is to show his intellectual and socially-minded independence. He was right when the Right was Wrong, doncha know.
What is McConnell's view of an elected representative's responsibilities toward his constituents? McConnell mentions Edmund Burke.
Stunning.
He goes on to quote Burke:

IOW, 'You stupid people, you elect me (who runs on the promise to implement your agenda) and then I do what I think is best.'
Folks, this is not representation.
It gets worse. McConnell talks about a former Kentucky senator (John Sherman Cooper) who he worked for early on in his career, one who practiced the kind of politics that McConnell is justifying.
Cooper was apparently unflappable when it came to standing up to his constituents. McConnell says,
Except we can't vote you OUT, Sen. McConnell. And now we know we can't vote IN those we want, either.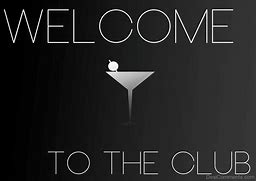 You see the SYSTEM? It's a Club and you aren't in it. And the Club is hell bent on staying in power and depriving We the People of our power as enumerated in the Constitution and the Bill of Rights.
Eventually, McConnell runs for Jefferson County judge (you see how important local elected positions are) as a springboard to running for national office.
And let me tell ya, McConnell runs like your garden variety politician. He's going to clean up the county. He's going to fix things. He's going to get rid of the bureaucratic lock and get things moving. He's a real hustler. He's at industrial parks early in the morning shaking hands and promising to FIX THINGS.
He gets elected, beating the incumbent. Read what he says he does after being sworn in as county judge:

McConnell runs for reelection in 1981 and wins. He writes:

And then he gets divorced from the mother of his three children. It was amicable, though. So that's good, eh?
Okay, that's enough for today. I'm on Chapter Five. I know it is only going to get worse.
Senator Mitch McConnell, for all your talk of moderation, of compromise, of senatorial splendor, you are nothing but an ambitious, power hungry, double-dealing POS in Brooks Brothers shoes.
You don't represent Kentucky. You don't represent anyone or anything but your own sick ambitions.
You are a snake. You are exactly the opposite of what you represent yourself to be. You aren't a conservative. You are whatever best serves your interests. You betrayed the American People and your President, Donald J. Trump. You represent nothing but the desire for power.
Three decades in the Senate and how have you improved government? Instead, ambition consumed you before you ever made a run for public office. Like some disgusting Gollum, you executed your machinations against the interests of those who entrusted to you their sacred vote. You and China Joe…birds of a feather…
You became fabulously wealthy "serving" as a senator in the United States Congress. You served us up and then served yourself.
Sen. McConnell embodies the Club.
Congress is filled with his ilk. The hysterical and frankly embarrassing Senate trial against our great President Trump (and he is our duly elected president) is helping to expose the deeply immoral state of our elected representatives and how they sell us down the river in service to moneyed interests, foreign powers, and a globalist agenda.
McConnell and his friends are our foes. He seeks glory as a compromising influence in the Senate. Yet our freedoms are bleeding out because of politicians like McConnell. Let us learn of them, and learn to defeat them. See The Precinct Project.

This is not Right versus Left, Republican versus Democrat. This is an elite, globalist cabal against the rest of us, but you wonderful Qtreepers know that. I'm preaching to the choir.
The idea that a Congress, with an approval rating of less than 20% keeps getting reelected, is an indication that our election system is fraudulent.
Let this serve as your notice, Senator McConnell (and the rest of you asses in Congress):

CHINA JOE BIDEN DIDN'T WIN.
WE WILL NEVER BOW DOWN TO CHINA.
WE ARE NEVER GOING TO CONCEDE.