Grand Jury Refuses to Indict Buffalo Cops Baited into NPR Staged Blood Hoax in Gugino-Desmond Plot
Read it and weep, hoaxers! Whoops – I mean "reality hackers"!
---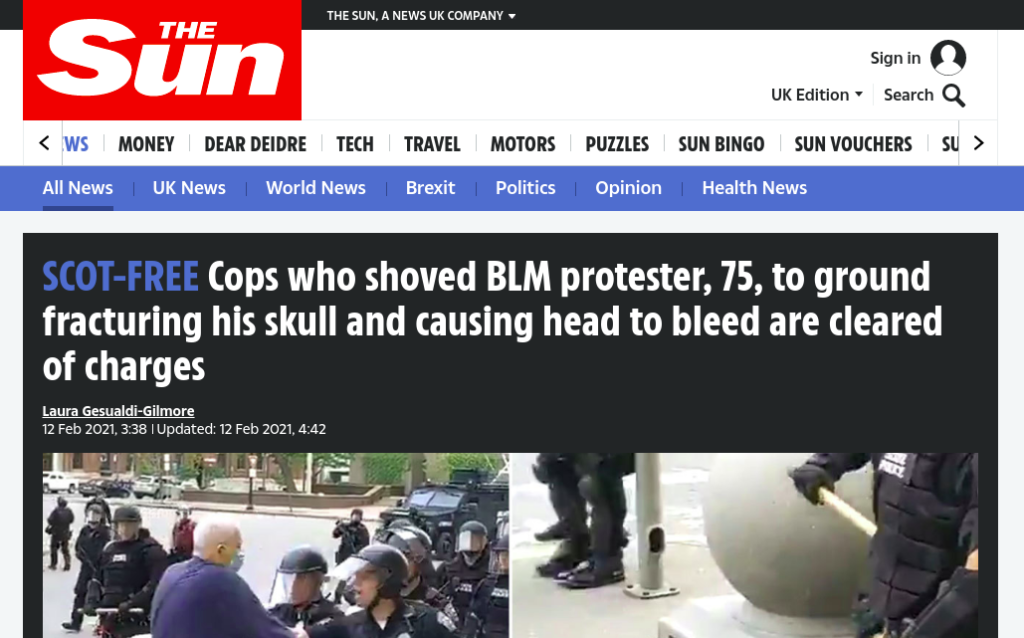 Oh, don't tell me there's no more winning!
I have been on the Martin Gugino story – a.k.a. the Gugino-Desmond Hoax – from the very beginning, as was Sundance, over at CTH. I'm sure he'll enjoy this as much as I am enjoying it right now. JUSTICE!!!
I was up late that night, when the original story broke. I caught a LYING set-up tweet by that LAWN BAG OF THIRD-RATE ESPIONAGE, Kim Dotcom, who tried to pass off Gugino as "offering a hand-shake".
Before it was all over, not only would we realize that Kim Dotcom had laid it on just a bit too thick, but so had everybody else in this sorry plot to create FAKE NEWS for NPR, the DNC, and BLM.
If you need background on this story, then you can check out numerous daily threads here, in the subsequent days, OR you can go straight to this earlier TIMELINE of the hoax:
---
I have been on the Martin Gugino story since nearly the beginning, when I created this screenshot from an original video at exactly [TIMESTAMP]: Fri 05 Jun 2020 12∶52∶17 AM EDT. I then blew it up 3X and focused in, taking another screenshot of the expanded screenshot, at Fri 05 Jun 2020 01∶02∶34 AM EDT. …
---
Now – let's assume you've read that timeline – we shall go on to SAVOR the news of what happened outside the grand jury.
FROM THE ARTICLE:
LINK: https://www.thesun.co.uk/news/14026810/cops-shoved-blm-protester-75-cleared-felony-charges/
THE cops who shoved a Black Lives Matter protester to the ground – fracturing his skull and causing his head to bleed – have been cleared of all charges.
Two Buffalo, New York, police officers were facing felony second-degree assault charges for the shove that left Martin Gugino, 75, with a head injury that impaired his ability to walk for a time.
On Thursday, it was announced that a grand jury had decided not to indict the officers, Aaron Torgalski and Robert McCabe, who had pleaded not guilty to the charges.
Both officers had been suspended from the force since the June 4 incident, which occurred at an anti-police brutality protest outside of City Hall.
Gugino was marching with Black Lives Matter protesters, and shocking video of cops pushing him hard onto the ground was shared widely online.
Gugino fell back and cracked his skull, an injury that caused him to be hospitalized for 26 days.
The Buffalo Police Benevolent Association told CNN they were "extremely pleased" that the grand jury decided not to move forward with charges.
"As we have stated all along, Officers McCabe and Torgalski were simply following department procedures and the directives of their superiors to clear Niagara Square despite working under extremely challenging circumstances."
After announcing the charges had been dropped, Erie County District Attorney John Flynn said he was not sorry for hitting the cops with felony charges.
He said that the video footage of the altercation clearly showed the cops committed a crime.
"I apologize for nothing," Flynn said.
He did acknowledge that it would have been fair game to arrest Gugino, since he was out past a city curfew that was in effect at the time, but said he "should not have been shoved."
The video of the shove was shared so widely that former President Donald Trump even commented on it.
On June 9, Trump tweeted a conspiracy about the incident, saying the incident might have been a "set up" and Gugino may be an "ANTIFA provocateur."
New York Governor Andrew Cuomo hit back at the claims, stating: "What do you think, it was staged?"
"You think that the blood coming out of his head was staged? Is that what you are saying?"
---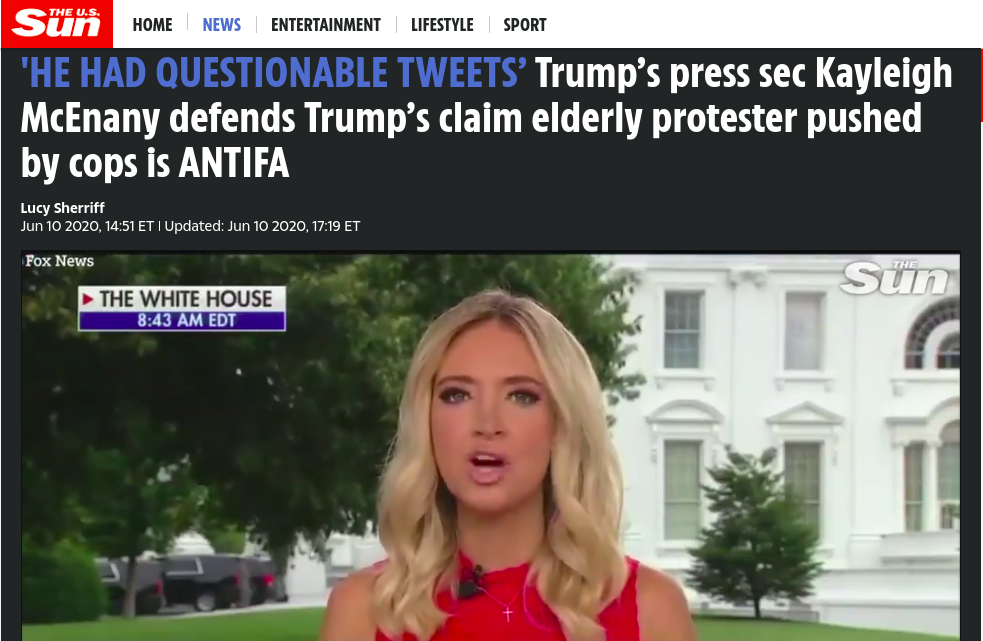 HA! Listen to NURSING HOME KILLER trying to just brazen it out! So typical of him. Looks like that boy has been backing up ONE CONSPIRACY TOO MANY.
Now – again – if you have not read that timeline post, I go into great detail about how the Gugino-Desmond Hoax actually worked. I'm DAMN PROUD of how I independently worked out the way the phony ear-bleed worked, by actually EXPERIMENTING at home, and then posting my findings on Twitter.
Much of the Twitter stuff is hidden now, thanks to censorship, but – well – we know they still have it, and in a just future, they WILL be forced to put it back online for me.
SO – let's CELEBRATE THE TWO POLICE OFFICERS – forced to go through legal jeopardy by relentless communists in activist groups, fake news "media", and government.
ALL CHARGES DISMISSED!
W