Cover image: Snow King by Nancy Glazier.
Does this one go to eleven, or has TDS jumped plum off the scale?
History may tell us sooner or later.
Okay, so what is going on now that President Donald J. Trump has been acquitted in an impeachment attempt for the second time, and the Senate Majority Leader is letting out his legendary mean streak for all to see along with the Speaker of the House flipping her lid over over 40 Republican senators NOT picking up her baton and running with it?????
Dianne Marshall of the Marshall Report has an idea:
A little while back I had the honor of being fact checked on Verify, along with some others, for making the statement that it looked like President Trump called the Insurrection Act. As some who follow might recall the article. Here is my fact checker debut…
[Author note: this is my hometown NBC channel, and I haven't watched it in so long, I have no idea who these presenters are.]
It's a short film so please watch all the way through and listen to the constitution expert lawyer. Spoil alert: They did not confirm nor deny the accuracy of the claims. However, once I had their information, I was able to pin point the day it was declared.
Doing this a little out of order from Ms. Marshall's page, but the first step in putting the Insurrection Act into place is:
1 President shall make a public proclamation to disperse. Immediately order the insurgents to disperse and retire peaceably to their abodes within a limited time. Trump immediately told the insurgents to disperse and go home now, in peace to their homes.
Remember this?
Roughly that day, rumors were hot and heavy online that the Insurrection Act had been signed. There was a photo circulating taken at the White House of President Trump flashing a folder that no one quite knew what it was.
Was the Insurrection Act put into place that day and many of us missed it?
Ms. Marshall lays out the next steps in her piece referenced above:
2 President will ask the military to stop the insurrection or public violence.
3 Military now makes the decisions on what is necessary to accomplish that.
And when did the fence go up around the Capitol….
January 7, 2021 was the beginning.
So, that being said…can you see the "WTF" look on a few Dem and RINO faces? I can.
After the military takes control, and it can be argued this happened in the morning hours of January 7 AFTER the election was certified – ILLEGALLY (the crime had to happen before people could be prosecuted for it) – the next steps are:
The Vice President can invoke the 25th Amendment. Didn't happen.
If the VP does not do that, the Congress can ask SCOTUS to deem the act unconstitutional. Didn't happen.
The last step…impeach the president to keep him from ever holding office again.
That was tried, and then….
Is that really the San Fran Nan? With the face mask it's hard to tell. With all the body doubles and plastic surgeons around, all you need is a voice thrower and that could be any thinnish woman with headlights (although, you can get foundation garments with those built in at the right size).
At any rate, there is a certain amount of hope, then, that the weird behavior on Capitol Hill might well have a good reason: the whole lot of criminals still there know that they've shot that particular mortar shell and it blew up on them.
That being the case…if VSGPDJT and his team, and the NSA under his control really had it all….
JUST WHO WAS REALLY LED INTO A BUFFALO JUMP, THE PATRIOTS ON THE MALL, OR THE INVADERS PAID TO SET THEM UP?
But, there's more good news.
The people out on the fruited plain saw what they tried to do, and more woke up. It's hard to imagine for those of us who have been at this for over three years that the whole nation is not awake, but there are many that aren't. Some willfully, too. What we are watching, this show, this movie full of revelations and demonstrations of lawlessness is for THEM, not us.
It's taking time.
The big problem that needs to be faced down as impatience with the COVID crap and lockdown baloney is chafing more than cabin fever usually does is those of us who have been awake for quite a while, and who are wringing hands, fretting that justice will never be done, or who have outright thrown in the towel are anxious to get the show on the road, and are not happy that we aren't "seeing" any action.
One voice of reason on that talked to Robert David Steele about the issue. This appears in the last two to three minutes of the interview:
Everybody needs to take some deep breaths. Cut the crap about nothing's happening. A lot is happening. If you don't know everything that's happening, THANK GOD that the key people in key positions aren't giving away all of their next moves to everybody.
You're in a war. Understand that, and act like it. Everybody needs to close ranks, stand firm, take some deep breaths.
We're a lot bigger than these monsters that we're going after. The only thing is that we can't be disheveled as we do it. Straighten up your blouse. Straighten up your uniform. We're going after them. Hold together.

RDS: and stay home and be non-violent.

Juan O. Savin
Just a reminder: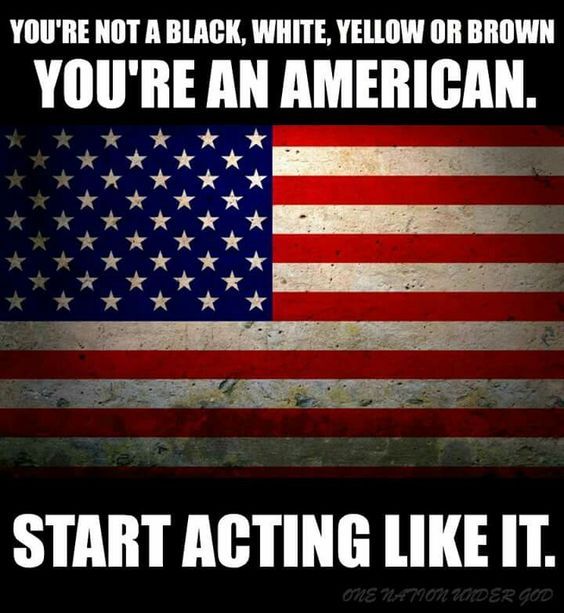 Of course, this does not mean committing felonies, but standing up to the forces that want to tear this nation – and humanity apart. The very people XVII told us will be destroyed by the time this movie comes to an end are currently roaming the halls of power…supposedly. It's a sickening sight.
And now for something completely different.
And to settle any arguments before they happen, this one is in two.
Your weekly reminder to take the pledge:
"I do solemnly swear (or affirm) that I will support and defend the Constitution of the United States against all enemies, foreign and domestic; that I will bear true faith and allegiance to the same; that I take this obligation freely, without any mental reservation or purpose of evasion; and that I will well and faithfully discharge the duties of the office on which I am about to enter: So help me God."
And now for the nitty gritty of the Q Tree 5 minute, stand up, Tuesday morning meeting version of the Daily Thread.
Ahem.
Guidelines for posting and discussion on this site were outlined by our host, WolfM00n. Please, review them from time to time.
The discourse on this site is to be CIVIL – no name calling, baiting, or threatening others here is allowed. Those who are so inclined may visit Wolf's other sanctuary, the U-Tree, to slog it out with anyone who happens to still be hanging out there.
This site is a celebration of the natural rights endowed to humans by our Creator as well as those enshrined in the Bill of Rights adopted in the founding documents of the United States of America. Within the limits of law, how we exercise these rights is part of the freedom of our discussion.
Fellow tree dweller Wheatie gave us some good reminders on the basics of civility in political discourse:
No food fights.
No running with scissors.
If you bring snacks, bring enough for everyone.
And Auntie DePat's requests as we are all, ahem, adults…supposedly:
If you see something has not been posted, do us all a favor, and post it. Please, do not complain that it has not been done yet.
The scroll wheel on your mouse can be your friend. As mature adults, please use it here in the same manner you would in avoiding online porn.
Thank you so much for any and all attention to such details. It is GREATLY appreciated by more than one party here.
__________________________________________________
Genesis, Chapter 6:
[6] It repented him that he had made man on the earth. And being touched inwardly with sorrow of heart, [7] He said: I will destroy man, whom I have created, from the face of the earth, from man even to beasts, from the creeping thing even to the fowls of the air, for it repenteth me that I have made them. [8] But Noe found grace before the Lord. [9] These are the generations of Noe: Noe was a just and perfect man in his generations, he walked with God. [10] And he begot three sons, Sem, Cham, and Japheth.
[11] And the earth was corrupted before God, and was filled with iniquity. [12] And when God had seen that the earth was corrupted (for all flesh had corrupted its way upon the earth,) [13] He said to Noe: The end of all flesh is come before me, the earth is filled with iniquity through them, and I will destroy them with the earth. [14] Make thee an ark of timber planks: thou shalt make little rooms in the ark, and thou shalt pitch it within and without. [15] And thus shalt thou make it: The length of the ark shall be three hundred cubits: the breadth of it fifty cubits, and the height of it thirty cubits.
[16] Thou shalt make a window in the ark, and in a cubit shalt thou finish the top of it: and the door of the ark thou shalt set in the side: with lower, middle chambers, and third stories shalt thou make it. [17] Behold I will bring the waters of a great flood upon the earth, to destroy all flesh, wherein is the breath of life, under heaven. All things that are in the earth shall be consumed. [18] And I will establish my covenant with thee, and thou shalt enter into the ark, thou and thy sons, and thy wife, and the wives of thy sons with thee. [19] And of every living creature of all flesh, thou shalt bring two of a sort into the ark, that they may live with thee: of the male sex, and the female. [20] Of fowls according to their kind, and of beasts in their kind, and of every thing that creepeth on the earth according to its kind; two of every sort shall go in with thee, that they may live.
[21] Thou shalt take unto thee of all food that may be eaten, and thou shalt lay it up with thee: and it shall be food for thee and them. [22] And Noe did all things which God commanded him.
As always, prayers for the fight against that which seeks to enslave us are welcome. Via con Dios.