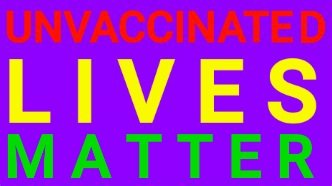 Where do I begin, to tell the story of how great the times we're in? The sweetest story of our president's election victory win?
Where do I start?
As for the distractions, there's lots of fingerpointing and dot connecting happening.
This is really rather amusing to watch the MSM backtrack a year later.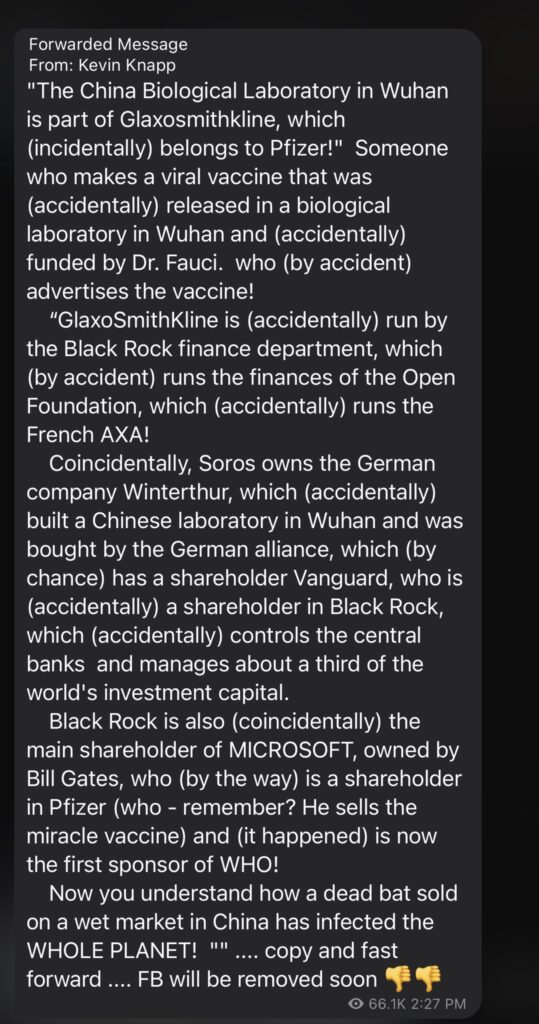 And then there's this to consider.
We here at the Q Tree know what it was made for which is why we are moving Heaven and Earth NOT to get shot up with the stuff. This is part of it.
How does all this tie in together?
Well, one source put this out there.
As my mother put it today, all hell could break loose at any time.
And one last thing about COVID: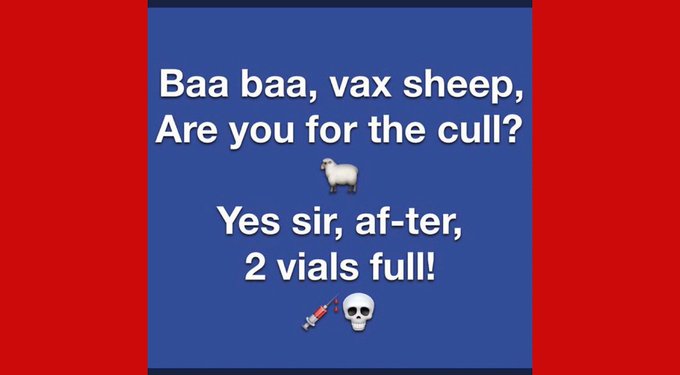 And then they brand themselves just like Dr. Seuss's Sneetches so we all know they're part of the cool kids club.
Per the Boss: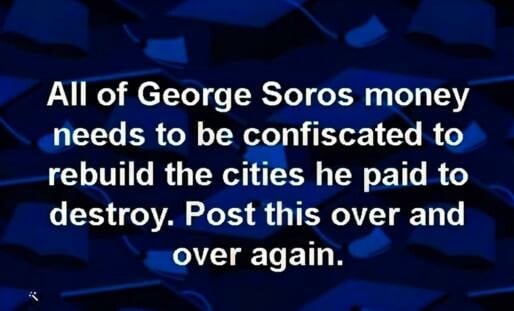 Just remember:
3875
Q !!Hs1Jq13jV6 ID: f91220 No.8192087
Feb 20 2020 01:34:03 (EST)

[Epstein]
[Wexner]
The story goes much deeper [darker].
Q
And now for the obligatory message from our sponsors:
Here at the Q tree we believe in the concept of CIVIL open free speech and the discussion that fleshes out ideas. When commenting and participating in the OPEN discussion on this thread all comments MUST NOT CONTAIN personal threats, baiting, name calling, or other anti-social words fomenting hate, violence or destruction. Our host Wolfm00n has strict rules about that.
Fellow tree dweller Wheatie gave us some good reminders on the basics of civility in political discourse:
No food fights.
No running with scissors.
If you bring snacks, bring enough for everyone
Please, stock up on blanks for celebratory gunfire, be ready to swing from the chandeliers…and no messing with the nuclear weapons.
Please remember to remain locked and loaded and ready for trouble should the insurrectionists try to invade your space.
Those who have things to say that do not fit the generally accepted limits of "civil" discussion, Wolf has provided a venue known as the UTree. You're welcome to visit over there and say hi to anyone hanging out over there. The "Rescue Thread" is also over there. In the event a rendezvous of the tree is needed, please check it out.
Auntie DePat's requests as we are all, ahem, adults, not uncivilized pygmies:
If you see something has not been posted, do us all a favor, and post it. Please, do not complain that it has not been done yet.
The scroll wheel on your mouse can be your friend. As mature adults, please use it here in the same manner you would in avoiding online porn.
Thank you so much for any and all attention to such details. It is GREATLY appreciated by more than one party here.
One other vital note:
Please, review these rules that our host Wolfm00n outlined toward the beginning of the growth of the tree itself. it won't take long.
__________________________________________________
MARK 10:32-45
32And they were on the road, going up to Jerusalem, and Jesus was walking ahead of them; and they were amazed, and those who followed were afraid. And taking the twelve again, he began to tell them what was to happen to him, 33saying, "Behold, we are going up to Jerusalem; and the Son of man will be delivered to the chief priests and the scribes, and they will condemn him to death, and deliver him to the Gentiles; 34and they will mock him, and spit upon him, and scourge him, and kill him; and after three days he will rise." 35And James and John, the sons of Zeb'edee, came forward to him, and said to him, "Teacher, we want you to do for us whatever we ask of you." 36And he said to them, "What do you want me to do for you?" 37And they said to him, "Grant us to sit, one at your right hand and one at your left, in your glory." 38But Jesus said to them, "You do not know what you are asking. Are you able to drink the cup that I drink, or to be baptized with the baptism with which I am baptized?" 39And they said to him, "We are able." And Jesus said to them, "The cup that I drink you will drink; and with the baptism with which I am baptized, you will be baptized; 40but to sit at my right hand or at my left is not mine to grant, but it is for those for whom it has been prepared." 41And when the ten heard it, they began to be indignant at James and John. 42And Jesus called them to him and said to them, "You know that those who are supposed to rule over the Gentiles lord it over them, and their great men exercise authority over them. 43But it shall not be so among you; but whoever would be great among you must be your servant, 44and whoever would be first among you must be slave of all. 45For the Son of man also came not to be served but to serve, and to give his life as a ransom for many."
As always, prayers for the fight against that which seeks to enslave us are welcome.
Please include: President Donald Trump, the Q team, our soldiers in the field, special forces, tactical units, first responders and those working behind the scenes…and any and all people with family members in the hospital, COVID or not.
Some of these wood turning videos are really interesting.
And, guys, here's a lesson for you.