We'll get the COVID part of this out of the way first.
Where did that come from? This video. I'm not a real fan of Matt Walsh, but he hits it out of the park.
For those losing and/or leaving jobs due to refusal to get the jab: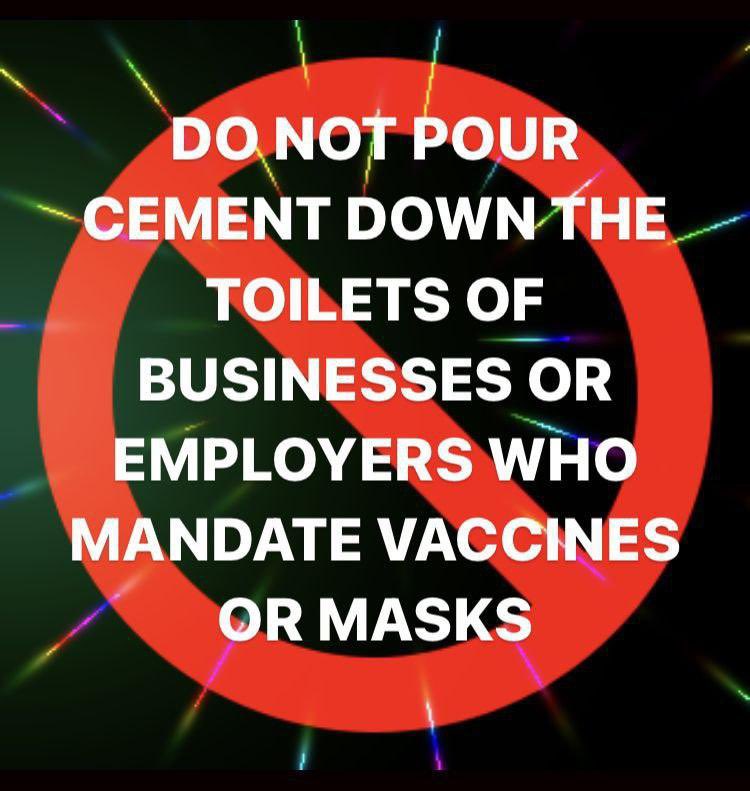 Well…IDK, you don't know the liberals I do.
ForGodandCountry
August 24, 2021 13:38

STOP TALKING ABOUT AFGHANISTAN!!!

It is a DISTRACTION!!!

Start talking about Piglosi trying to pass the GREEN NEW DEAL by changing the House rules last night.

THIS IS BEING VOTED ON TODAY!!!
Which is all about distracting us from the audits that the people who don't consume alternative media don't know are happening. What chance the Green New Deal has in the Senate is anyone's guess.
Until the audits are complete and the 2020 election fixed, this is unfortunately true.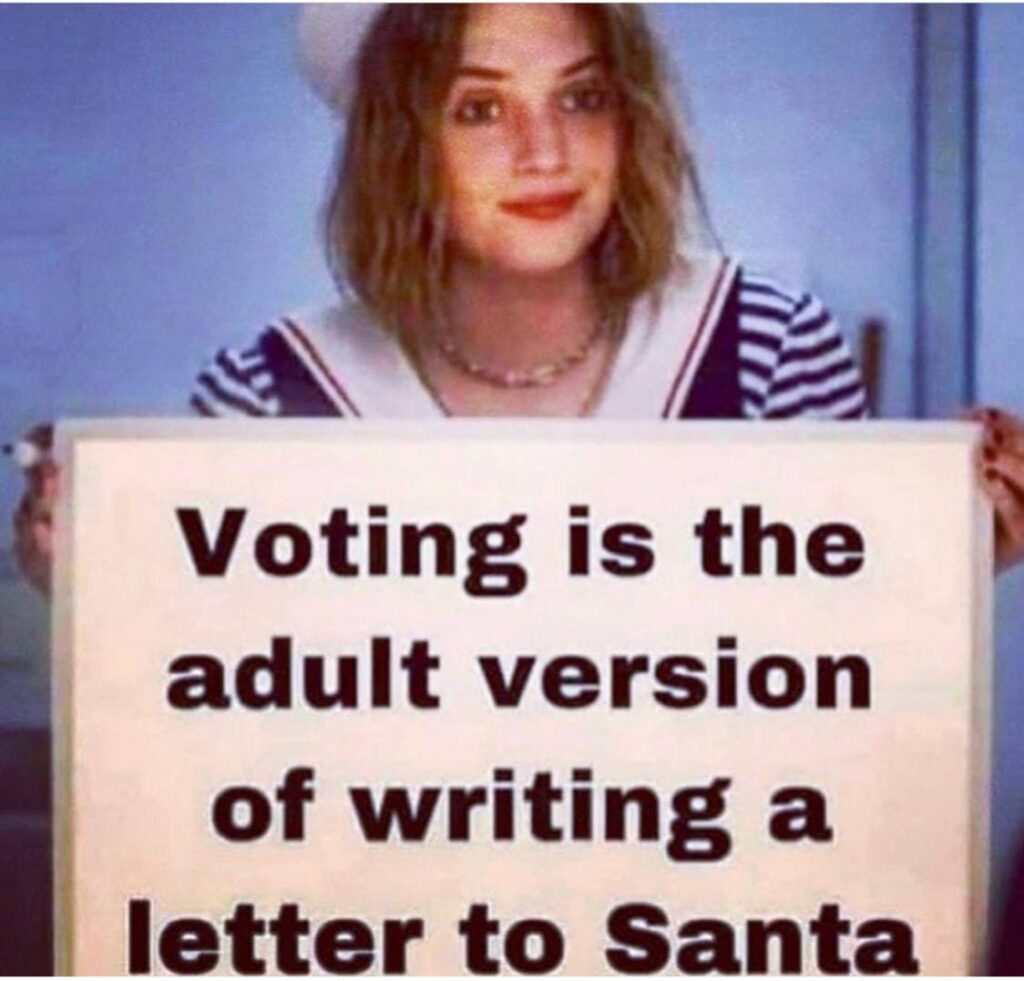 There are way too many who just do not see what is happening.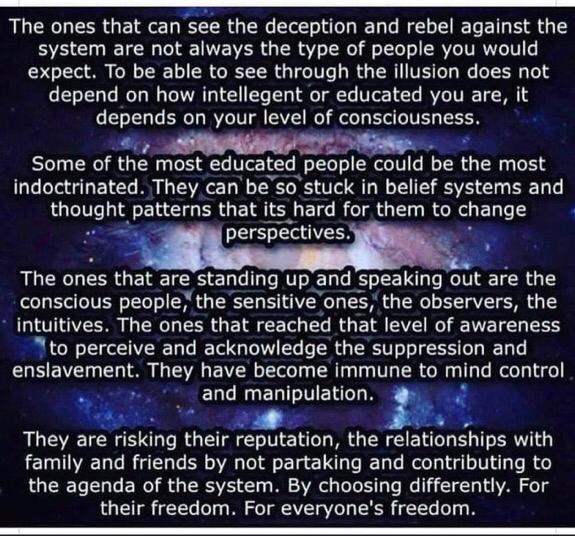 For those despairing, this is rather curious given who the two talking are.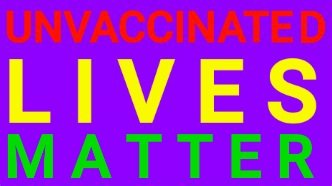 And, of course, the obligatory George Carlin: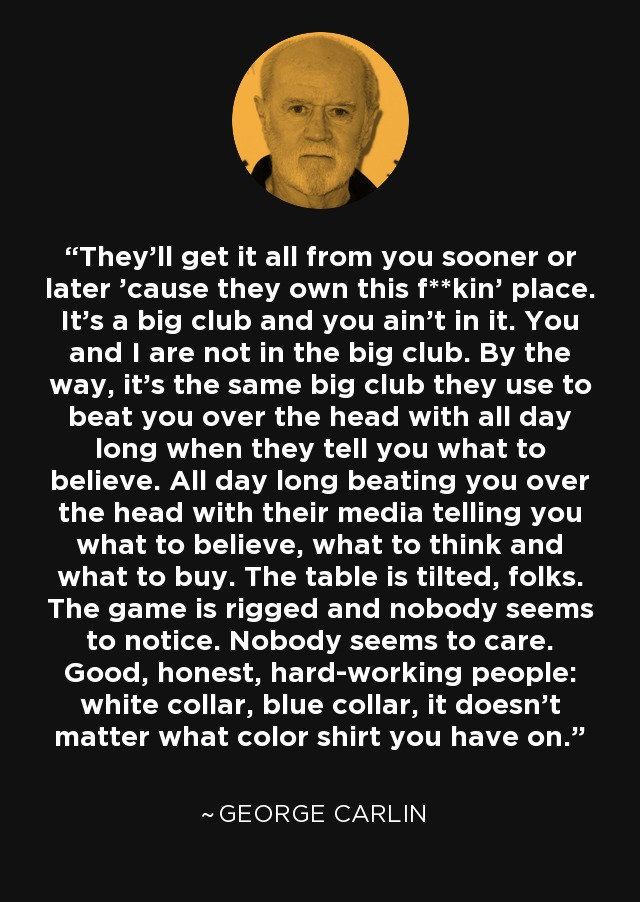 Per the Boss: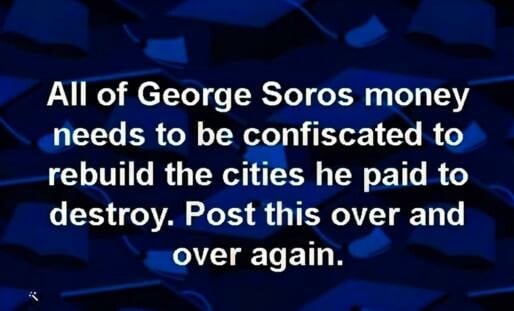 Are we at the precipice? Are we there? Are things aligning so that the end is near?
And now for the obligatory message from our sponsors:
Here at the Q tree we believe in the concept of CIVIL open free speech and the discussion that fleshes out ideas. When commenting and participating in the OPEN discussion on this thread all comments MUST NOT CONTAIN personal threats, baiting, name calling, or other anti-social words fomenting hate, violence or destruction. Our host Wolfm00n has strict rules about that.
Fellow tree dweller Wheatie gave us some good reminders on the basics of civility in political discourse:
No food fights.
No running with scissors.
If you bring snacks, bring enough for everyone
Please, stock up on blanks for celebratory gunfire, be ready to swing from the chandeliers…and no messing with the nuclear weapons.
Please remember to remain locked and loaded and ready for trouble should the insurrectionists try to invade your space.
Those who have things to say that do not fit the generally accepted limits of "civil" discussion, Wolf has provided a venue known as the UTree. You're welcome to visit over there and say hi to anyone hanging out over there. The "Rescue Thread" is also over there. In the event a rendezvous of the tree is needed, please check it out.
Auntie DePat's requests as we are all, ahem, adults, not uncivilized pygmies:
If you see something has not been posted, do us all a favor, and post it. Please, do not complain that it has not been done yet.
The scroll wheel on your mouse can be your friend. As mature adults, please use it here in the same manner you would in avoiding online porn.
Thank you so much for any and all attention to such details. It is GREATLY appreciated by more than one party here.
One other vital note:
Please, review these rules that our host Wolfm00n outlined toward the beginning of the growth of the tree itself. it won't take long.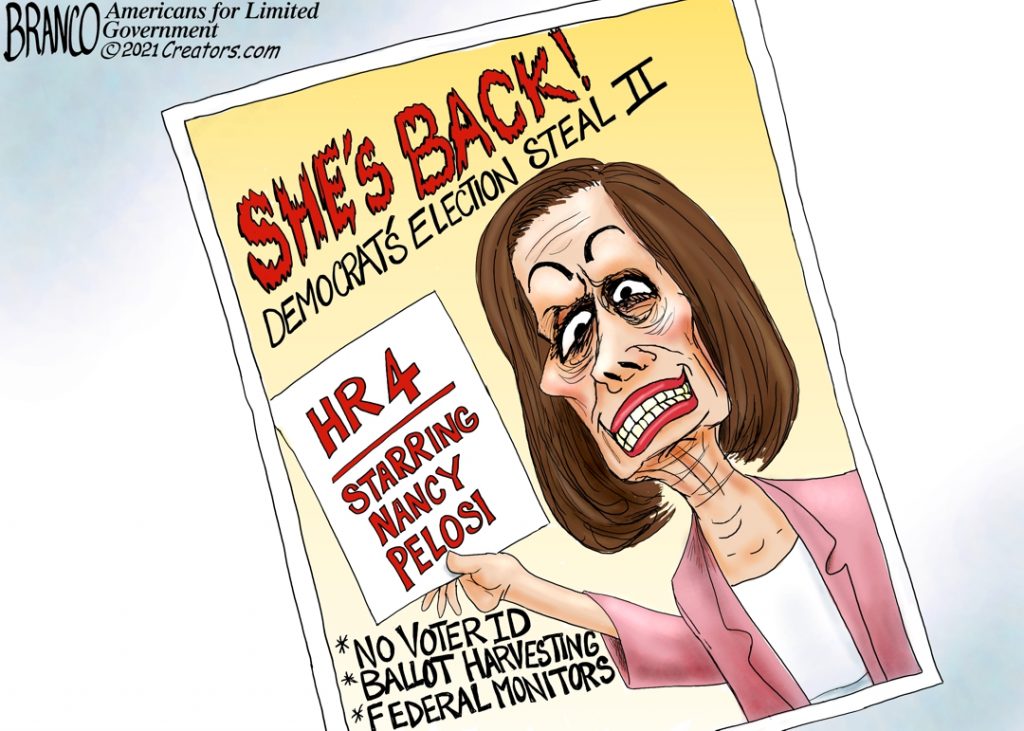 __________________________________________________
Psst: today is the Feast of St. Louis IX of France, so there's triple the normal number of Mass readings options. There are too many good ones applicable to our situation today to pass up.
MATTHEW 23:27-32
27"Woe to you, scribes and Pharisees, hypocrites! for you are like whitewashed tombs, which outwardly appear beautiful, but within they are full of dead men's bones and all uncleanness. 28So you also outwardly appear righteous to men, but within you are full of hypocrisy and iniquity. 29"Woe to you, scribes and Pharisees, hypocrites! for you build the tombs of the prophets and adorn the monuments of the righteous, 30saying, `If we had lived in the days of our fathers, we would not have taken part with them in shedding the blood of the prophets.' 31Thus you witness against yourselves, that you are sons of those who murdered the prophets. 32Fill up, then, the measure of your fathers.
ISAIAH 58:6-11
6"Is not this the fast that I choose: to loose the bonds of wickedness, to undo the thongs of the yoke, to let the oppressed go free, and to break every yoke? 7Is it not to share your bread with the hungry, and bring the homeless poor into your house; when you see the naked, to cover him, and not to hide yourself from your own flesh? 8Then shall your light break forth like the dawn, and your healing shall spring up speedily; your righteousness shall go before you, the glory of the LORD shall be your rear guard. 9Then you shall call, and the LORD will answer; you shall cry, and he will say, Here I am. "If you take away from the midst of you the yoke, the pointing of the finger, and speaking wickedness, 10if you pour yourself out for the hungry and satisfy the desire of the afflicted, then shall your light rise in the darkness and your gloom be as the noonday. 11And the LORD will guide you continually, and satisfy your desire with good things, and make your bones strong; and you shall be like a watered garden, like a spring of water, whose waters fail not.
PSALMS 112:1-9
1Praise the LORD. Blessed is the man who fears the LORD, who greatly delights in his commandments! 2His descendants will be mighty in the land; the generation of the upright will be blessed. 3Wealth and riches are in his house; and his righteousness endures for ever. 4Light rises in the darkness for the upright; the LORD is gracious, merciful, and righteous. 5It is well with the man who deals generously and lends, who conducts his affairs with justice. 6For the righteous will never be moved; he will be remembered for ever. 7He is not afraid of evil tidings; his heart is firm, trusting in the LORD. 8His heart is steady, he will not be afraid, until he sees his desire on his adversaries. 9He has distributed freely, he has given to the poor; his righteousness endures for ever; his horn is exalted in honor.
WISDOM 10:10-14
10When a righteous man fled from his brother's wrath, she guided him on straight paths; she showed him the kingdom of God, and gave him knowledge of angels; she prospered him in his labors, and increased the fruit of his toil. 11When his oppressors were covetous, she stood by him and made him rich. 12She protected him from his enemies, and kept him safe from those who lay in wait for him; in his arduous contest she gave him the victory, so that he might learn that godliness is more powerful than anything. 13When a righteous man was sold, wisdom did not desert him, but delivered him from sin. She descended with him into the dungeon, 14and when he was in prison she did not leave him, until she brought him the scepter of a kingdom and authority over his masters. Those who accused him she showed to be false, and she gave him everlasting honor.
"Do not be afraid to take a chance on peace, to teach peace, to live peace. Peace will be the last word of history" – St. Pope John Paul II
As always, prayers for the fight against that which seeks to enslave us are welcome.
Please include: President Donald Trump, the Q team, our soldiers in the field, special forces, tactical units, first responders and those working behind the scenes…and any and all people with family members in the hospital, COVID or not.
Wolf Moon

July 6, 2021 17:07
Thanking everybody for your patience. Whether happenstance, coincidence, or enemy action, I'm dealing with some technical issues. In addition to those, and the obvious spiritual attacks, I am dealing with the obvious site stuff in what are best maintained as unobvious ways.
I suspect we struck a nerve.
A combined technical / spiritual / strategic response by all of us will prevent this attack from succeeding. Hold the line – bite the bullet – gird the loins – bite the lip – pray for guidance, discernment, and strength – whatever YOU believe keeps the ship aright for the moment. Everything else is lower priority.
In that spirit, the Prayer to St. Michael the Archangel from Tuesday's threads, and the Breastplate of St. Patrick, not to mention the Litany of Humility are favorites recommended by exorcists in spiritual warfare.
It's not always about how fast you get from A to B, just that you do.