Cover image: the zig zag bridge in the Japanese Garden at the Missouri Botanical Garden at about 0730. Photo by DePat.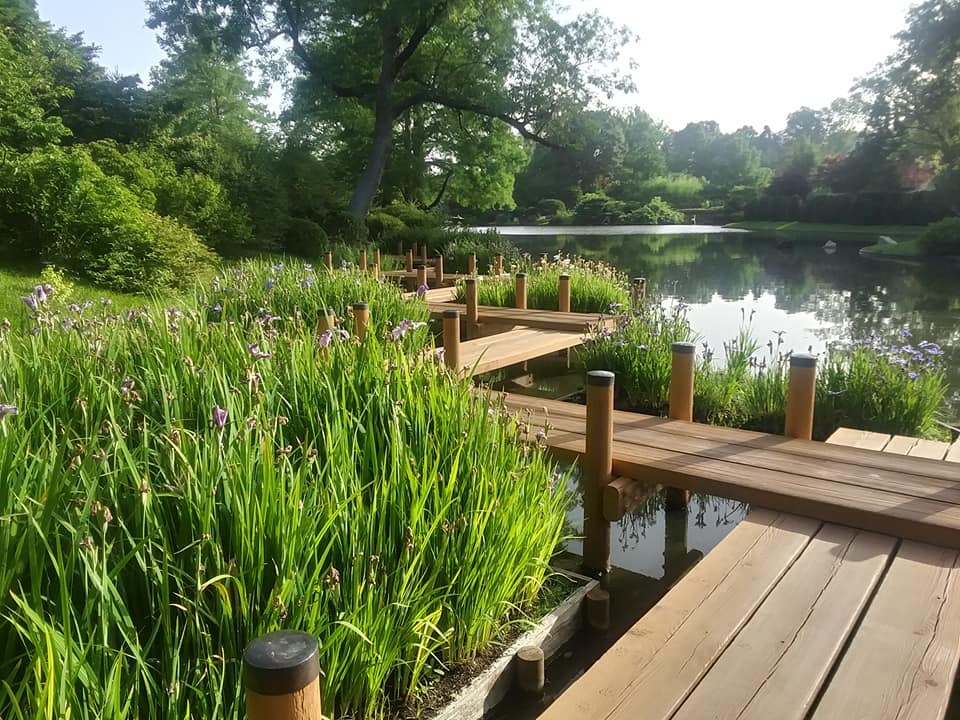 Time for a: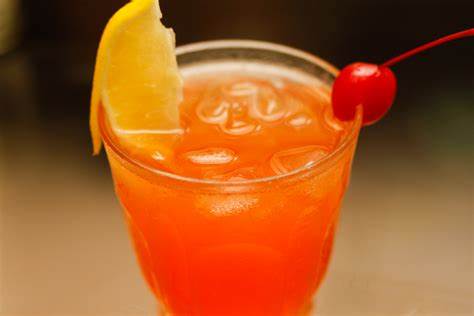 Lazy Afternoon
1 ounce dark rum
1 ounce light rum
1/2 ounce cherry brandy
4 ounces pineapple juice
Crushed ice
1 maraschino cherry
1 pineapple slice
Pour the dark rum, light rum, cherry brandy, and pineapple juice into a highball glass almost filled with crushed ice. Stir well and garnish with the cherry and the pineapple slice.

from The Bartender's Bible
We begin with a hit off the hopium bong. Patel Patriot put out Devolution 23, and it's full of dot connecting and name dropping.
What would it take to win a battle for the narrative when your enemy has control of MSM, big tech, social media, and more? Not only do they have control, but they have successfully "brainwashed" an extremely large portion of the population into blindly following every word they say.

In order to win this type of irregular warfare, you would need to dismantle your enemy's stranglehold on the narrative but you would somehow have to bypass them to do so. You need get people the Truth in a way that can't be controlled. Once the Truth is unleashed, there is no going back.

So let's use some game theory here.

There was a team of "Trump loyalists" working to weed out the deep state in the early days of Trump's Presidency and Trump was aware of what they were doing – he instructed them to it. The fact that Rich Higgins was part of that group of "loyalists" is crucial. Higgins is an expert in irregular warfare, he went on to partner with an expert in strategic communications and information operations, and his memo perfectly details the ongoing irregular warfare I've outlined in this series. Higgins knew exactly what kind of battle for the narrative they were up against which means all of them, including Trump, knew exactly what they were up against.

With all that said, what has been the one thing that has worked to dismantle the deep state's stranglehold on the narrative, while bypassing them in the process?

Wouldn't Q be the most logical answer?

I haven't read through the Q drops in their entirety, not even close – I have only seen a handful of drops from people who have shown them to me. Yet, I can objectively see that Q has become one the most valuable weapons in this battle for the narrative. The awakening it sparked is undeniable.

By August of 2017, all members of "the hit list" squad were gone from the NSC and then just a few months later, in October of 2017, Q started the drops. I'm not saying any of the individuals discussed in this article are part of the Q team, I'm just saying there are some interesting connections that can be made.
Choose to not believe it, but there is a sense to what is outlined in the series.
4281
Q !!Hs1Jq13jV6 ID: 76a615 No.9238453
May 19 2020 11:22:56 (EST)

How about a nice game of chess.
https://thechessworld.com/articles/middle-game/chess-strategy-what-do-you-need-to-know-about-strategy-and-tactics/
Objective [end]: checkmate king
Do you attack the king at the beginning of the game?
Do you attack and remove pawns first?
Do you attack and remove bishops, rooks, knights next?
Do you attack and remove queen mid-to-end?
Is the game being played public or private?
Do emotions affect critical thinking?
Add: important king control pieces [elim rogue elements]?
Add: how do you set the stage [board] re: public opinion [optics]?
"At this time."
Q
How was the other side was able to keep so many in the dark for so long? Well, the media complex, of course. Some headlines regarding the fifth column known as the fourth estate this week:
Really, there were several headlines claiming this about Mr. Potato Head:
Not that the people really are going to be all that upset.
Elon held an all hands on deck meeting with the people of his newest acquisition.
So, what's the deal with all the corporations going woke and ticking off their customers?
BlackRock, the world's largest investment manager that oversees $10 trillion in client funds, has positioned itself as a socially conscious firm. However, the company is choosing China over the United States as it advances its environmental and social priorities, according to Will Hild, executive director of Washginton-based nonprofit Consumers' Research.

Hild said BlackRock CEO Larry Fink is "selling out the interests of American consumers and American companies in the United States, in return for personal favors for BlackRock in mainland China," during a recent interview with EpochTV's "China Insider" program.

Fink has been one of the most prominent advocates for ESG investment, which is investing in companies that agree to uphold certain environmental, social, and governance standards.

However, according to Fink, ESG "is an excuse for Wall Street to push politics into corporate America." In other words, Wall Street is pushing ESG policies that "could never be achieved at the ballot box," he added.

Additionally, BlackRock has also taken up the position of supporting a net-zero emission future. The company's website tells its clients that "climate transition creates a historic investment opportunity." In a 2020 letter to CEOs, Fink wrote that "climate risk is investment risk."

While BlackRock has pushed U.S. companies such as ExxonMobil to embrace green energy, it has not taken the same approach with Chinese firms, according to Hild.
Well, that certainly explains a lot.
They can't control Exxon, though.
Sundance notices price slashing is about to commence:
We have been waiting for the non-essential durable goods side of the manufacturing sector to start showing evidence of demand side contraction in consumer purchases. There have been subtle sector-by-sector indicators of consumer spending shifts for several months; however, today we get the direct evidence from Samsung.

Samsung is one of the leading manufacturers of consumer electronics and products that require chips. For three months the electronics sector has shown background signals that inventory was not moving. One of the more recent indicators of a demand side contraction was the lack of upward price pressure inside the electronics sector. Essentially, consumers are not purchasing the current inventory, so prices are actually dropping in this segment.

Despite overall inflation of 8.6% within the CPI, deep inside the category indexes you will note that electronic prices are actually dropping. Televisions -9.5%, Video equipment -4.3%, etc. Video and audio products overall dropped in price 1.4% for May, and dropped 5.2% year-over-year.

The supply chain in this sector is lengthy. Meaning inventory builds slowly as consumers stop purchasing in the USA. Retail store inventory turns slow, store inventory climbs, then warehouses inventories climb as stores do not need product. The negative boxcar effect travels back to the manufacturer overseas over the course of several purchase cycles. Eventually, everyone within the sector is telling the supplier we do not need product. Then the manufacturer has to quickly slowdown raw material.
The clearance rack queen is ready! Mama needs a new smart phone.
Talk about big moves:
Oops. That's only one of Illinois's largest employers.
Construction machinery company Caterpillar announced it would relocate its headquarters from Illinois to Texas after 100 years to 'attract new talent.'

The company announced the news on Tuesday that it would be moving to Irving sometime this year and would be relocating most of its staff. The company told Fox News that it believes most of its roughly 230 Deerfield corporate employees will move.

The company – which boasts more than 100,000 employees globally – has had a presence in the Republican state since the 1960s, but Illinois remained the largest concentration of employees in the world, Fox News reported.
Border stuff:
The Department of Homeland Security has announced that they plan to take punitive action against multiple agents who were caught up in debunked allegations that they whipped Haitian migrants in Del Rio in 2021.

The move has evoked fury among Border Patrol agents, who see it as just another attack on a group with already low morale among agents seeing a politicized investigation, hoping to deliver a beneficial outcome for the White House, even at cost to the department as a whole.

One agent described it as "f—ing bull—t."

"What we're seeing right now is the executive branch weaponizing the Office of Professional Responsibility to go after what President Biden perceives as political opponents," National Border Patrol Council President Brandon Judd said in an interview with Fox News Digital. "He doesn't like the Border Patrol. He has never liked the mission of the Border Patrol. And now he is going after these agents because he panders to open border activists. This should never happen in this country."
Here's the thing when it comes to the border and the Brandon administration's track record in court:
Joe Biden in 2020 promised he would return "normalcy" to the White House, that the adults would be back in charge, and that America would enter a new era of prosperity. In other news, the Titanic is an unsinkable ship and Enron stock is the foundation of a solid investment portfolio.

It is becoming difficult for even the most partisan Biden supporter to put a positive spin on the current administration's growing list of failures. The centerpiece of the White House's calamity is its immigration policy, which is deeply unpopular with a majority of Americans. It is even less popular in America's courts, where judges continue to reject Biden's attempt to impose a unilateral vision of a borderless country and all the suffering that comes with it.

This is a much-needed check on executive power. From the moment he walked into the Oval Office as president, Biden has reset America's immigration policy on a radical and dangerous trajectory.
Attacks on pro-life centers:
Civil rights division chief Kristen Clarke criticized the centers following a Supreme Court decision issued in their favor in 2018. Clarke said the centers, which counsel pregnant women on alternatives to abortion, were "harmful" and "predatory" against women of color. She also referred to them with the hashtag, "ExposeFakeClinics."

Clarke's stance on the centers offers a potential explanation for the Justice Department's refusal to investigate a string of attacks on pro-life centers since the May 2 leak of a draft Supreme Court decision to overturn Roe v. Wade. Sen. Marco Rubio (R., Fla.) asked Attorney General Merrick Garland last week to investigate the incidents as acts of domestic terrorism. Garland has yet to open an investigation, even though he said on Sept. 6 he would investigate crimes against "reproductive health center[s]" under the Freedom of Access to Clinic Entrances Act (FACE Act).

Clarke oversees investigations of potential FACE Act violations. She charged nine people under the statute in March for blocking the entrance to a Washington, D.C., abortion provider.
And then there's this:
Here's the graphic: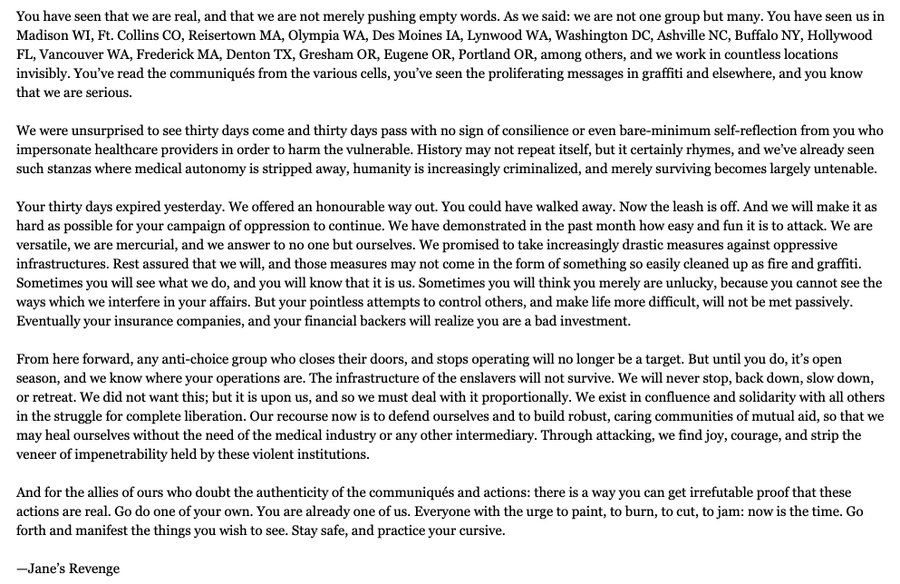 And the DOJ just doesn't seem interested.
Food news:
This is why I heat my tea water with an old fashioned whistling kettle on the range.
Yes, given that it gets hotter in Texas and they aren't seeing cattle drop like flies.
Flooding, fire…what natural disaster is next?
Random headlines and tweets in no particular order:
Jonathan Turley actually warned us about that.
Great! Now, would you follow through on this?
MEMES!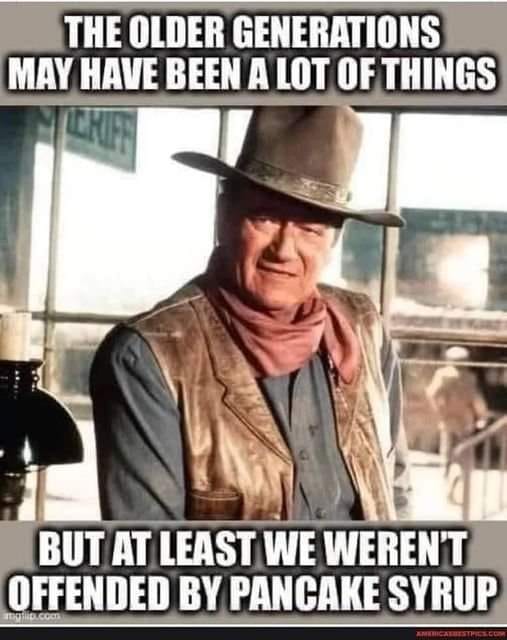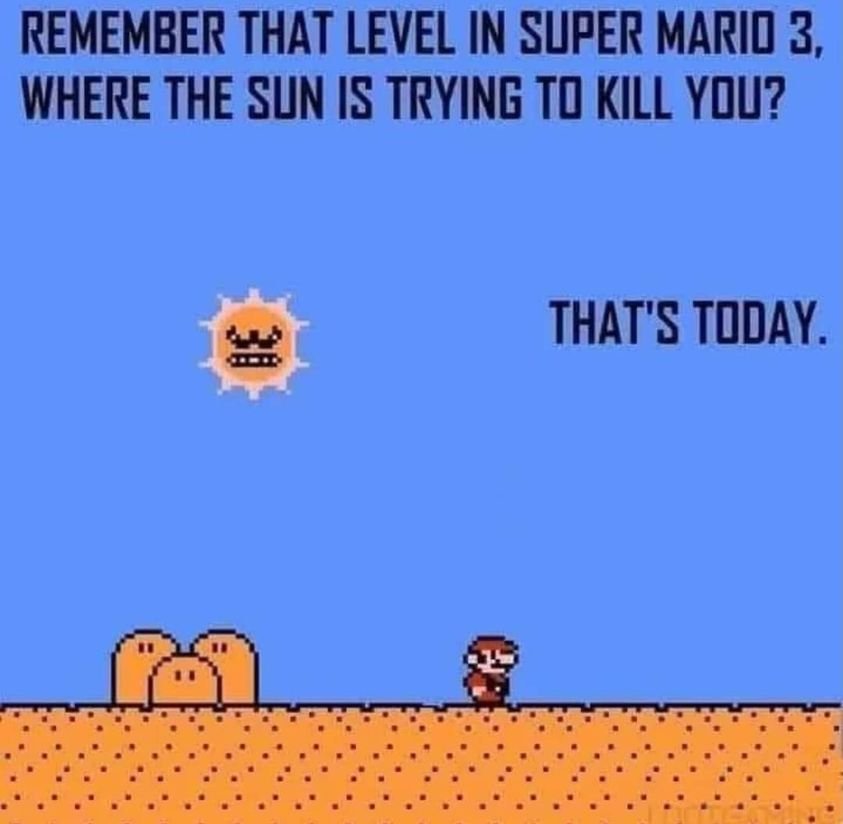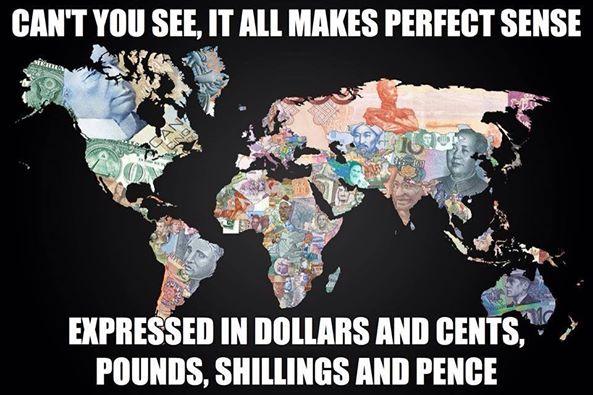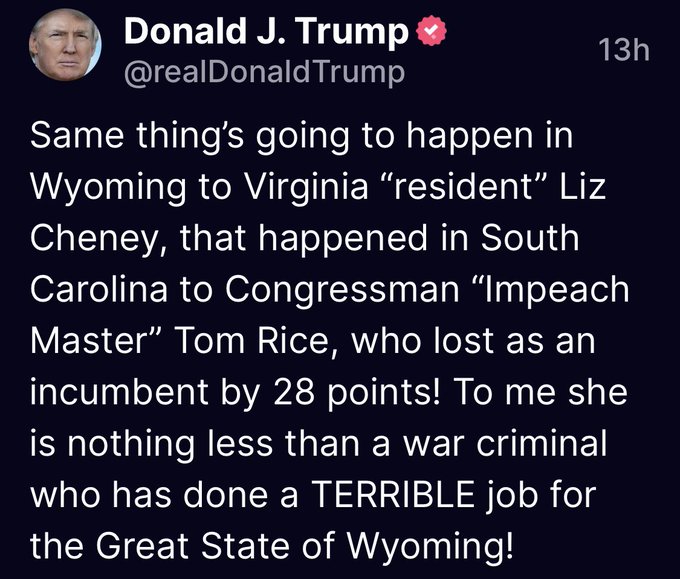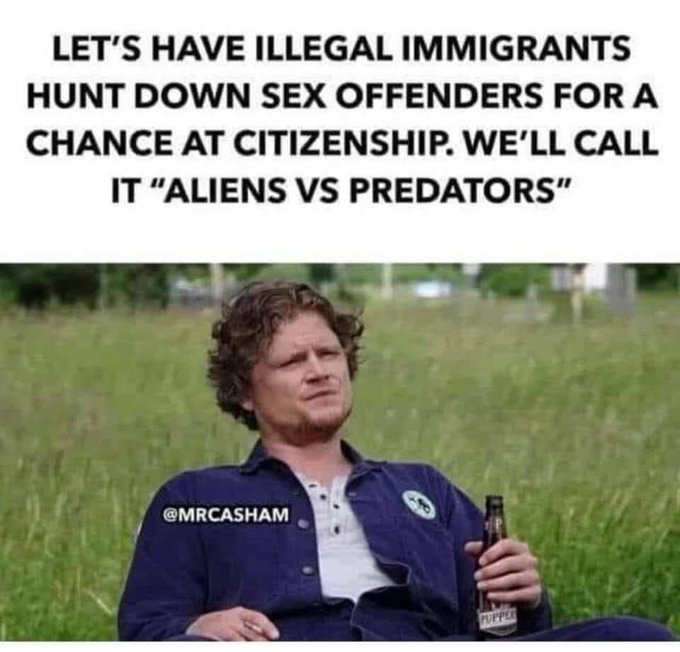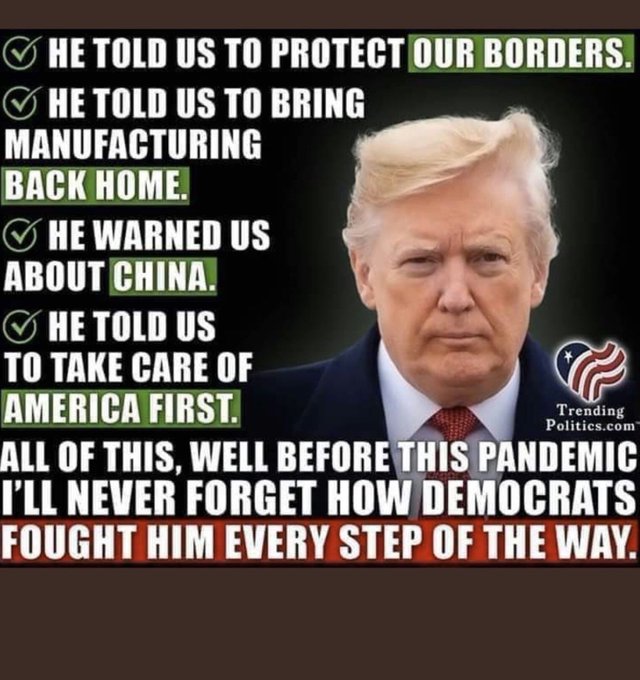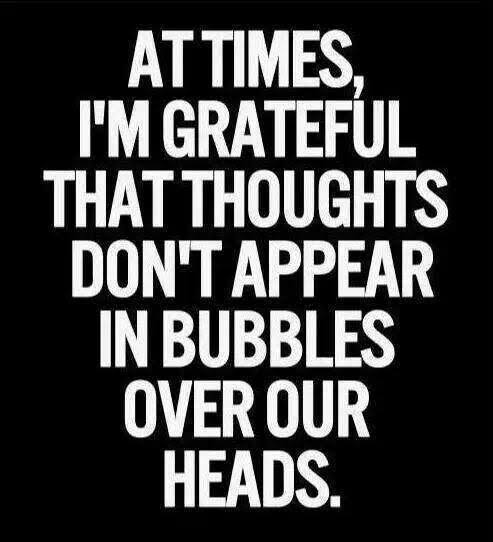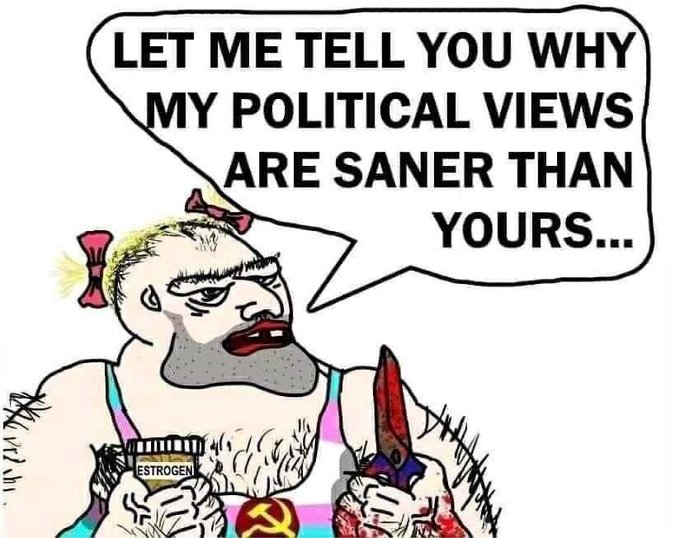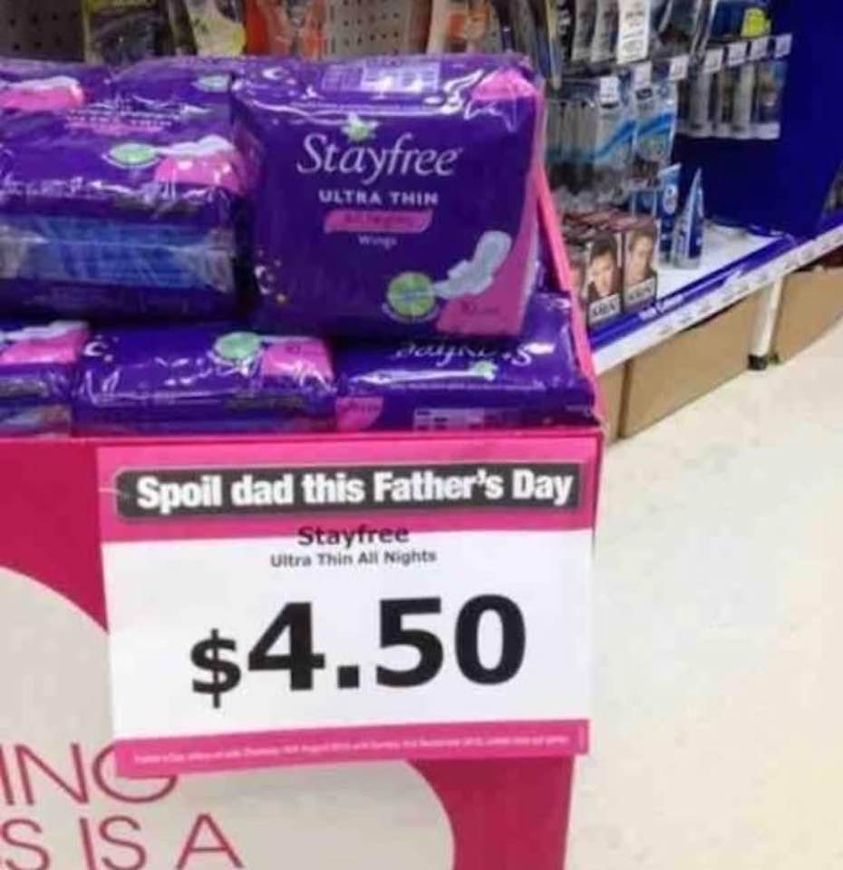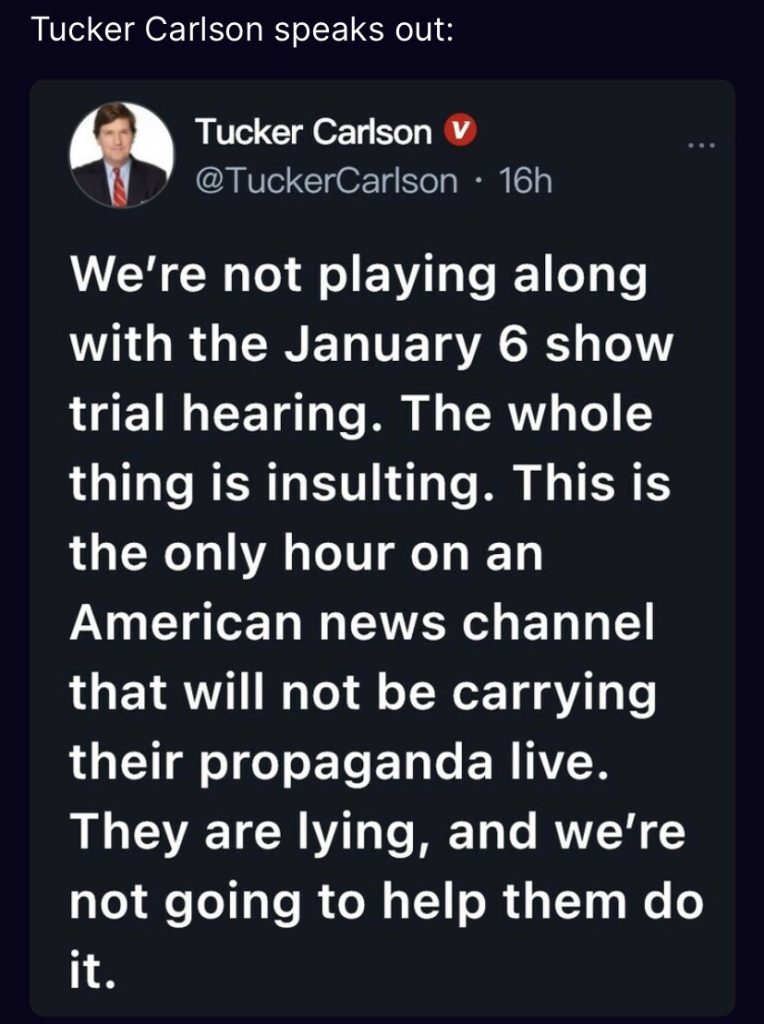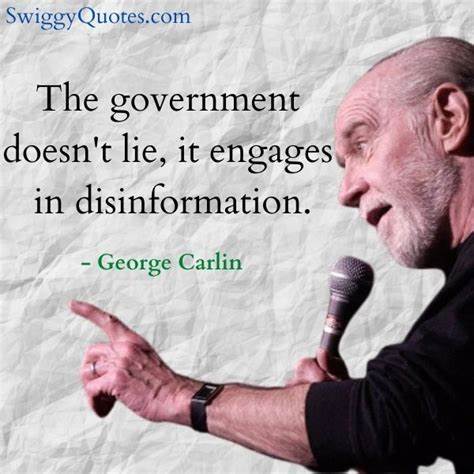 And now for the business portion of the post borrowed from Tuesday:
Guidelines for posting and discussion on this site were outlined by our host, WolfM00n. Please, review them from time to time.
The discourse on this site is to be CIVIL – no name calling, baiting, or threatening others here is allowed. Those who are so inclined may visit Wolf's other sanctuary, the U-Tree, to slog it out. There is also a "rescue" thread there for members of the Tree to rendezvous if the main site goes kablooey. A third site has been added for site outages of longer duration.
This site is a celebration of the natural rights endowed to humans by our Creator as well as those enshrined in the Bill of Rights adopted in the founding documents of the United States of America. Within the limits of law, how we exercise these rights is part of the freedom of our discussion.
Fellow tree dweller Wheatie gave us some good reminders on the basics of civility in political discourse:
No food fights.
No running with scissors.
If you bring snacks, bring enough for everyone.
And Auntie DePat's requests:
If you see something has not been posted, do us all a favor, and post it. Please, do not complain that it has not been done yet.
The scroll wheel on your mouse can be your friend. As mature adults, please use it here in the same manner you would in avoiding online porn.
_____________________________________________________
MATTHEW 6:19-23
19"Do not lay up for yourselves treasures on earth, where moth and rust consume and where thieves break in and steal, 20but lay up for yourselves treasures in heaven, where neither moth nor rust consumes and where thieves do not break in and steal. 21For where your treasure is, there will your heart be also. 22"The eye is the lamp of the body. So, if your eye is sound, your whole body will be full of light; 23but if your eye is not sound, your whole body will be full of darkness. If then the light in you is darkness, how great is the darkness!
Tyler starts out with some great stuff:
Question of the month:
Have a great weekend.