Oh, yeah, it's hump day.
🐪🐫🐪🐫🐪
More next week. That bison just needs a caption.
Hey, y'all, did you know it's summer?
Yeah, they do stuff like this:
The people behind the Biden campaign, those in real control of what this is about, have not hidden their goals and aspirations.

These are not stupid people.

They are scheming, conniving, ideological, ever-planning, ever-manipulating & Machiavellian types within the political system, lusting for power, influence and affluence.

WASHINGTON DC – The Biden administration is considering the declaration of a climate change emergency in response to congressional inaction on the issue.

It's unclear when and if such an announcement will come, though the White House had been considering a move as early as Wednesday.

Two sources familiar with the discussion on Tuesday morning told The Hill that the announcement could come Wednesday — the same day that Biden is expected to discuss climate during a trip to Massachusetts.

A third source also told The Hill that a climate emergency was under White House consideration.

By Tuesday afternoon, one of The Hill's sources said that while the White House had planned to declare the emergency as soon as Wednesday, it has since advised that it will not do so on that day.

The Associated Press separately reported Tuesday afternoon that the White House would hold off from a declaration on Wednesday.
It's friggin' summer. If the government hadn't wasted all the reservoir water, this could be done again…just like it was for decades.
Summer in the city. Back of my neck getting dirty and gritty. Been there, done that. For decades.
This is going to get Twitter heavy, but here's the open tabs:
Gee, ya think? Follow the $$$. Always.
Why? Well….
The place where Joe Biden face planted into the concrete falling off his bike last month has been named as 'Brandon Falls' on Google Maps.

Someone has managed to place a landmark in the Delaware location, naming it after the infamous 'Lets go Brandon' chant, which was initiated after the White House claimed Nascar fans were not chanting 'F*ck Joe Biden' when they totally were.

At time of writing, 'Brandon Falls' is still listed as a 'historical landmark' on Google Maps.
I'd say some people have too much time on their hands, but that's funny right there.
The waddler might get primaried? Oh, that would be so cool.
The protests over higher prices are spreading:
How long before it hits here?
Seriously, it looks like the current administration is just making things up as they go along.
It's the little things.
Reading room items:
Tweets!
And God had other plans.
DO NOT FORGET IN THE EXCITEMENT OVER THIS that Eric Schmitt is running for the Republican nomination for Senate here in Missouri against former Governor Eric Greitens, and he is behind. Ads here are featuring Ted Cruz and mentioning the fake affidavit from Greitens's ex regarding violence against her. Schmitt is the establishment pick, methinks.
4954

Q !!Hs1Jq13jV6 ID: 000000 No.16504957
Jun 24 2022 20:26:19 (EST)

Shall we play a game once more?
Q
The always toxically masculine Matt Walsh on this topic.
MEMES!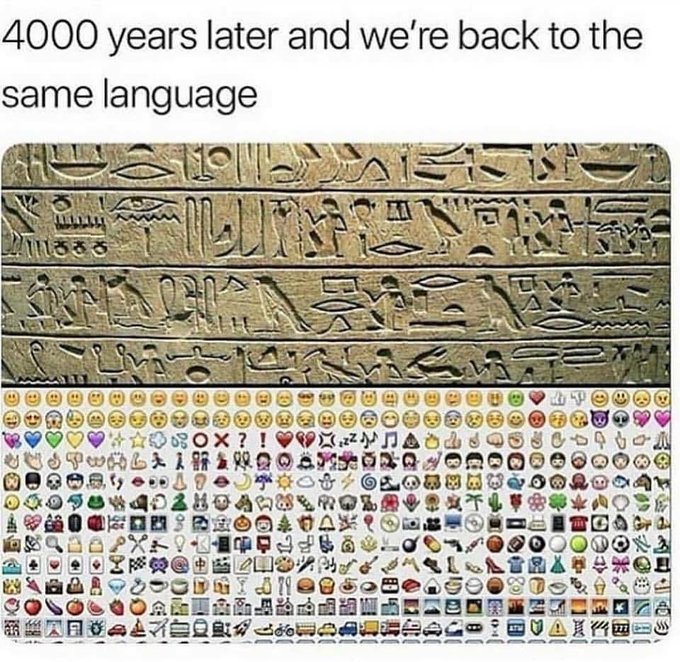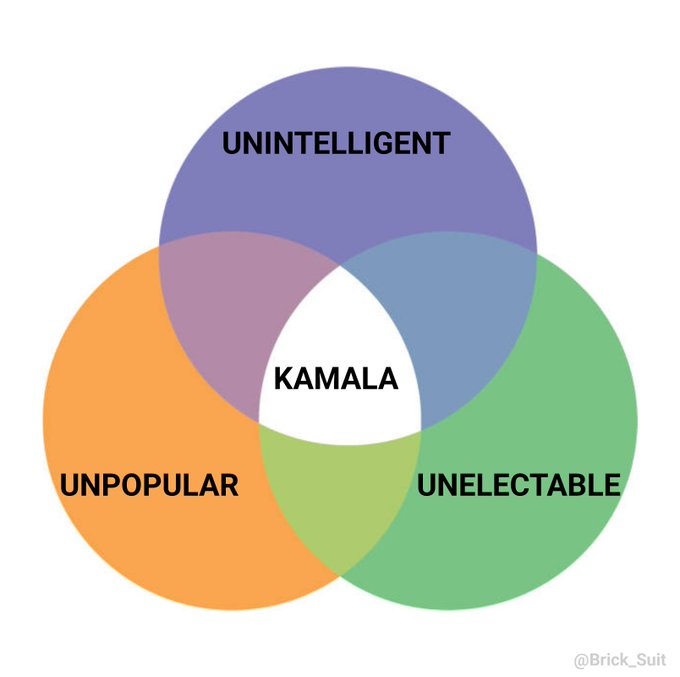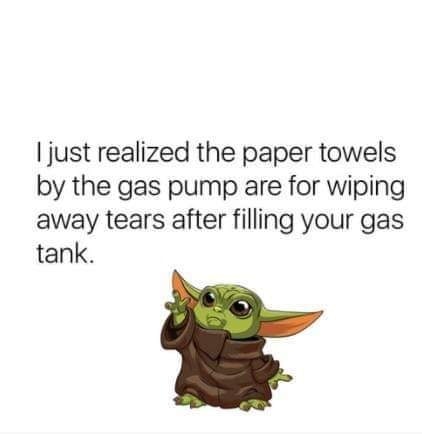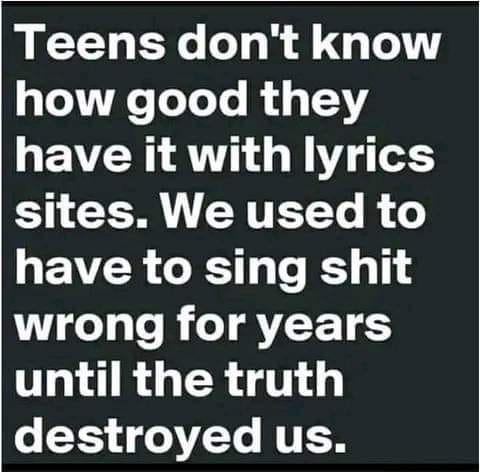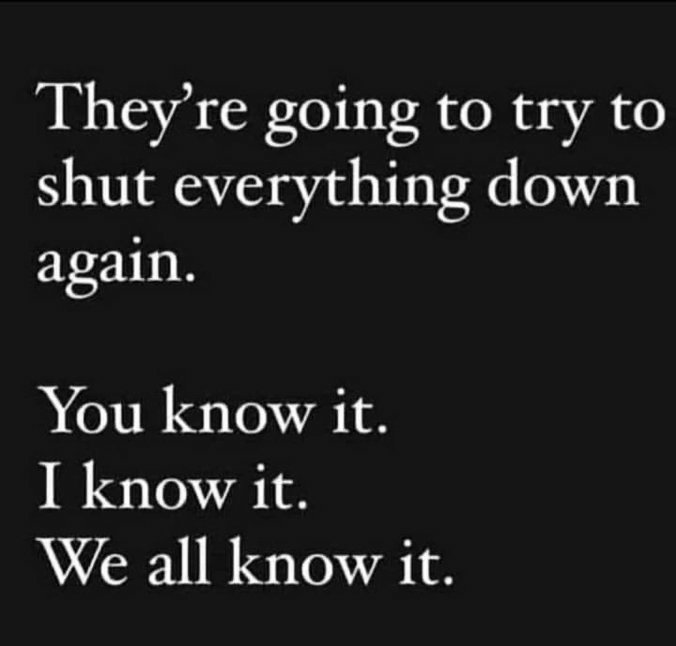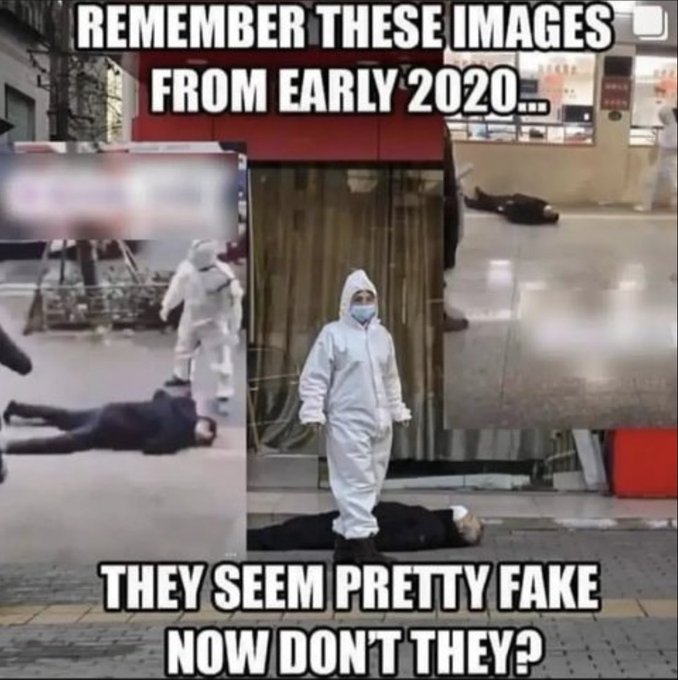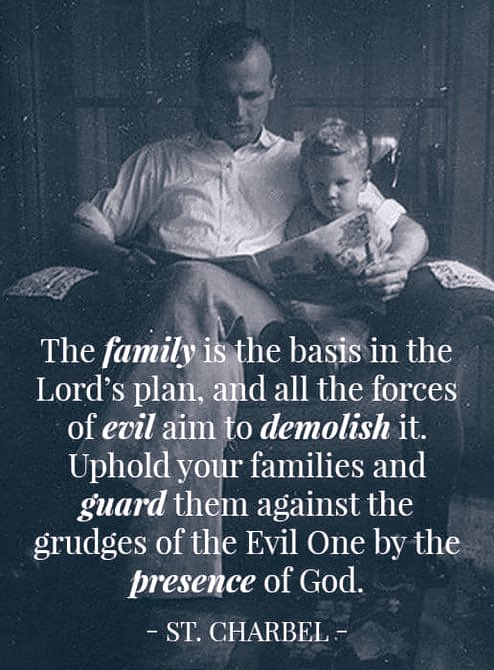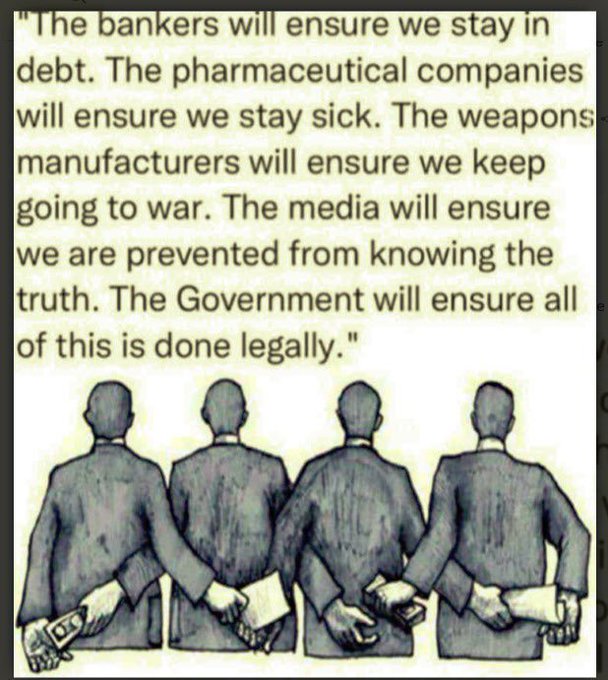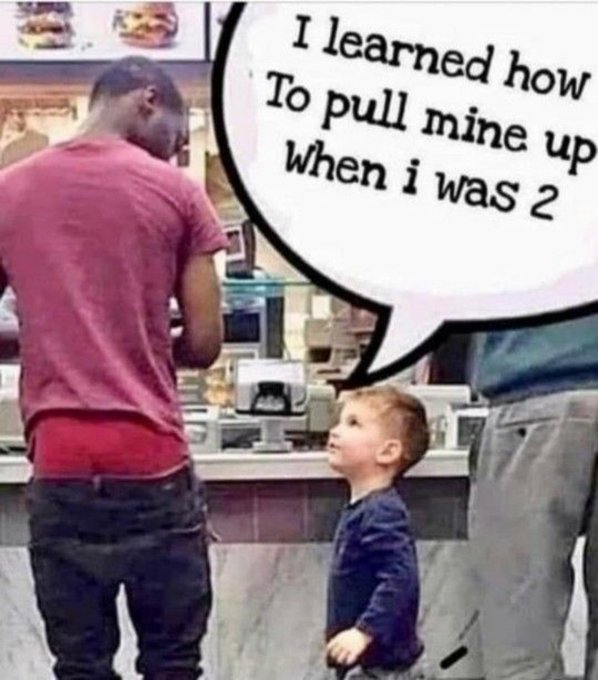 Have a good day y'all.
(I don't remember who brought this to a daily in the comments, but thanks.)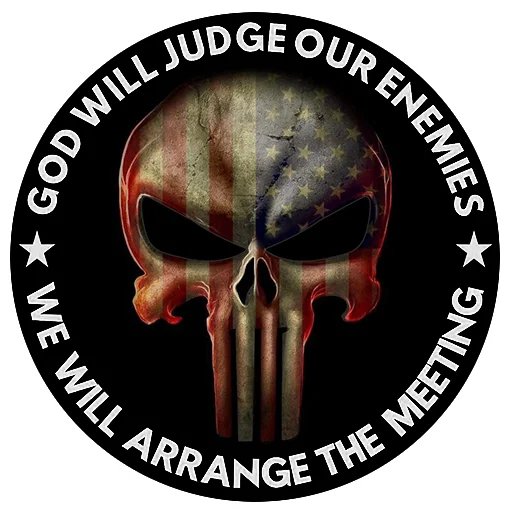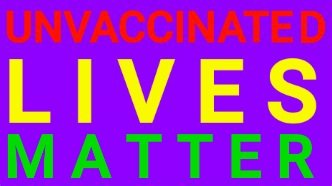 And, of course, the obligatory George Carlin: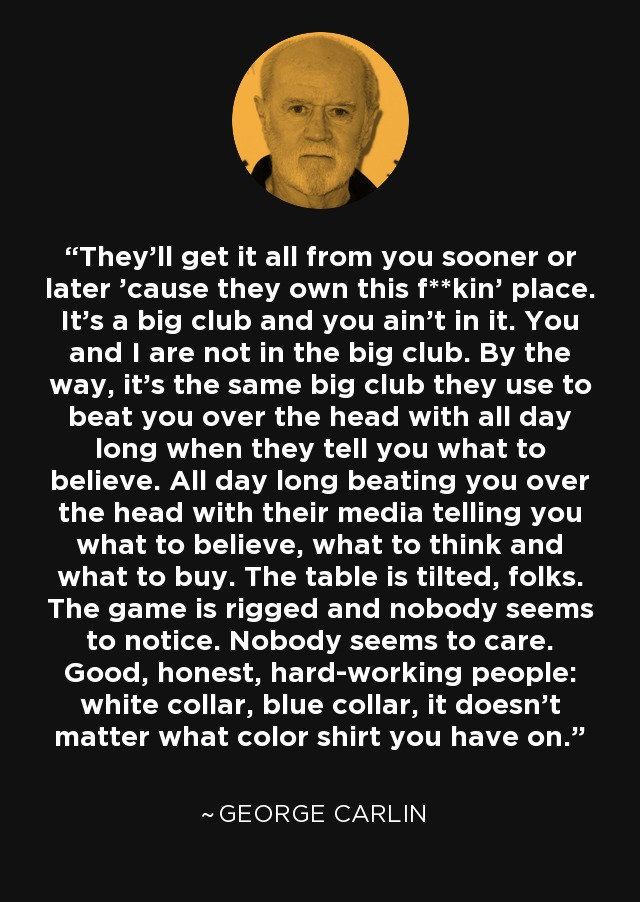 Per the Boss: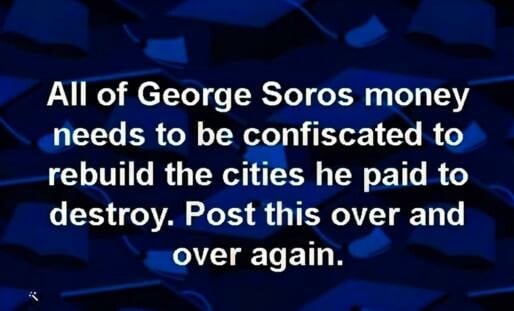 And now for the obligatory message from our sponsors:
Here at the Q tree we believe in the concept of CIVIL open free speech and the discussion that fleshes out ideas. When commenting and participating in the OPEN discussion on this thread all comments MUST NOT CONTAIN personal threats, baiting, name calling, or other anti-social words fomenting hate, violence or destruction. Our host Wolfm00n has strict rules about that.
Fellow tree dweller, the late Wheatie, gave us some good reminders on the basics of civility in political discourse:
No food fights.
No running with scissors.
If you bring snacks, bring enough for everyone
Please, stock up on blanks for celebratory gunfire, be ready to swing from the chandeliers…and no messing with the nuclear weapons.
Please remember to remain locked and loaded and ready for trouble should the insurrectionists try to invade your space.
Those who have things to say that do not fit the generally accepted limits of "civil" discussion, Wolf has provided a venue known as the UTree. You're welcome to visit over there and say hi to anyone hanging out over there. The "Rescue Thread" is also over there. In the event a rendezvous of the tree is needed, please check it out, as well as the newest rescue venue.
Auntie DePat's requests:
If you see something has not been posted, do us all a favor, and post it. Please, do not complain that it has not been done yet.
The scroll wheel on your mouse can be your friend. As mature adults, please use it here in the same manner you would in avoiding online porn.
Thank you so much for any and all attention to such details. It is GREATLY appreciated by more than one party here.
One other vital note:
Please, review these rules that our host Wolfm00n outlined toward the beginning of the growth of the tree itself. it won't take long.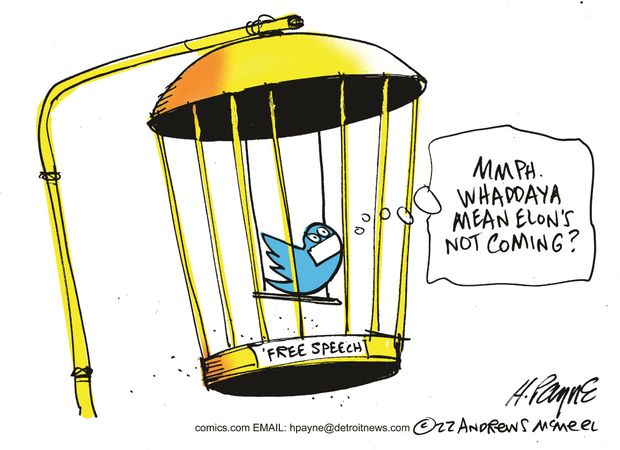 __________________________________________________
JEREMIAH 1:1, 4-10
1The words of Jeremiah, the son of Hilki'ah, of the priests who were in An'athoth in the land of Benjamin, 4Now the word of the LORD came to me saying, 5"Before I formed you in the womb I knew you, and before you were born I consecrated you; I appointed you a prophet to the nations." 6Then I said, "Ah, Lord GOD! Behold, I do not know how to speak, for I am only a youth." 7But the LORD said to me, "Do not say, `I am only a youth'; for to all to whom I send you you shall go, and whatever I command you you shall speak. 8Be not afraid of them, for I am with you to deliver you, says the LORD." 9Then the LORD put forth his hand and touched my mouth; and the LORD said to me, "Behold, I have put my words in your mouth. 10See, I have set you this day over nations and over kingdoms, to pluck up and to break down, to destroy and to overthrow, to build and to plant."
PSALMS 71:1-6, 15, 17
1In thee, O LORD, do I take refuge; let me never be put to shame! 2In thy righteousness deliver me and rescue me; incline thy ear to me, and save me! 3Be thou to me a rock of refuge, a strong fortress, to save me, for thou art my rock and my fortress. 4Rescue me, O my God, from the hand of the wicked, from the grasp of the unjust and cruel man. 5For thou, O Lord, art my hope, my trust, O LORD, from my youth. 6Upon thee I have leaned from my birth; thou art he who took me from my mother's womb. My praise is continually of thee. 15My mouth will tell of thy righteous acts, of thy deeds of salvation all the day, for their number is past my knowledge. 17O God, from my youth thou hast taught me, and I still proclaim thy wondrous deeds.
As always, prayers for the fight against that which seeks to enslave us are welcome.
Please include: President Donald Trump, the Q team, our soldiers in the field, special forces, tactical units, first responders and those working behind the scenes…and any and all people with family members in the hospital, COVID or not.
And…members of the QTree who no longer participate for one reason or another, as well as Gil, RDS, Bakocarl, Nora, Cthulhu (who is getting prayers whether it's life threatening or not) and any others facing serious health issues right now..
It is quite clear, as per Wolf's message from July, that we are under spiritual attack. Building up a robust arsenal of prayer and discipline is a must in fighting the enemy and his minions.
In that spirit, the Prayer to St. Michael the Archangel from Tuesday's threads, and the Breastplate of St. Patrick, not to mention the Litany of Humility are favorites recommended by exorcists in spiritual warfare.
SATIRE SECTION
That's a little to true.
GOTTA WATCH: