Guess what.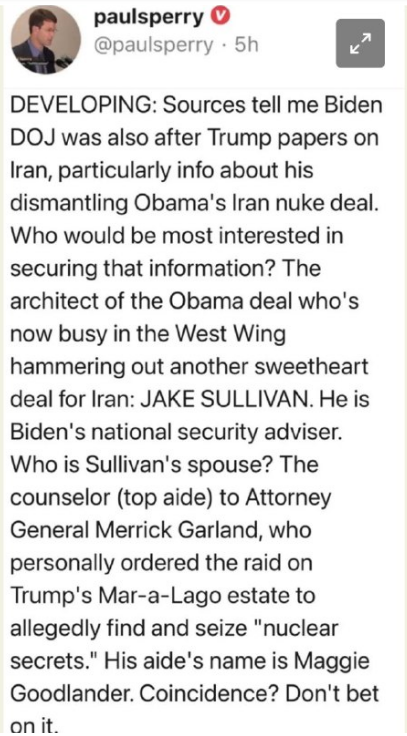 What does this mean? It means that even though Obama gave Iran $150+ BILLION taxpayer dollars to NOT make Nuclear weapons, they did it anyways. Anons knew this already, but why are the IAEA in Iran NOW? Why are they probing Iran's nuclear weapons NOW? Iran Deal in the US news cycle? Mar-a-Lago Docs about Iran Deal?

There MUST be a connection between the IAEA investigation in Iran, and the FBI raid on Mar-a-Lago. Trump confirmed to us that the docs in question were about the Iran Deal. The dates on the photos confirm it's about the Iran Deal. And coincidentally the U.N. International Nuclear watchdog was conducting an investigation on Iran's Nuclear production at the same time the FBI needed Trump's private documents pertaining to Obama's Iran Deal… something is up.
Sundance put his money on North Korea. Stay tuned to find out who is right.
The cabal parade about as if no one can touch them. I would remind them that God is not phased by their pride. It may be a bitter pill to swallow for anons, to watch them gloat in public, but our disdain will turn to joy when public justice finally arrives. It'll be that much sweeter now that we waited, believed, and fought through this precipice with our heads held high. The struggle is what makes it so special. The price you paid is not to be swept under the rug. God remembers everything you've gone through for Him. He sees and won't allow the cabal to achieve their desired goal. He has deliverance planned and He is pleased to have you share in His joy and play your God-given role. Victory is coming. He won't abandon us. We're living our His deliverance plan.
This weekend we learned that Jon Meacham, the former national affairs editor at Newsweek and a contributing editor at TIME Magazine, helped write Joe Biden's hateful screed.
The poll, conducted by the Trafalgar Group for the Convention of States Action, found that 56.8 percent of likely general election voters said that Biden's speech in which he designated MAGA Republicans extremists "represents a dangerous escalation in rhetoric and is designed to incite conflict amongst Americans."
35.5 percent of Americans said that the speech "is acceptable campaign messaging that is expected in an election year."
Split by political party, Democrats were more likely to see the speech as "acceptable," while Republicans and independents said that the speech was a "dangerous escalation."
70.8 percent of Democrats said that the speech was "acceptable campaign messaging," while 18.7 percent said that it was "designed to incite conflict."
A vast majority of Republicans, 89.1 percent, said that Biden's speech "represents a dangerous escalation," with just 4.7 percent saying it was "acceptable," and 6.2 percent saying they weren't sure.
During the first stages of socialism in Russia right after the Bolshevik revolution, the new workers' paradise appeared from the outside, where the gulags weren't so easy to see, to be youthful, dynamic, and promising. The American journalist Lincoln Steffens visited Soviet Russia in 1919 and was enthusiastic, declaring: "I have seen the future, and it works." Other American intellectuals visited the Soviet Union and were likewise enthused; the New York Times' Walter Duranty was so enamored of the place that he willfully covered up evidence of Stalin's Ukrainian famine so that Times readers wouldn't get a negative view of the new Russia.

This sort of thing went on for years. Two decades later, with the U.S. on the brink of entering World War II, three young folk singers named Pete Seeger, Woody Guthrie, and Josh White, who called themselves the Almanac Singers, recorded Songs for John Doe, an album of peace songs. This was the time of the Nazi-Soviet pact, and as Seeger, Guthrie, and White were all hardcore Communists, they didn't want the U.S. joining any war against Stalin's ally Hitler. Hitler soon betrayed Stalin and invaded the Soviet Union, and suddenly these pacifists were passionate for the war and able to pose as patriots. For decades, Seeger, Guthrie, and multitudes of others worked tirelessly to make the Soviet Union and Marxism chic among American Leftists. It worked.
So what can be done?

To begin with, the Biden administration could actually fund action on climate change. Congress recently passed $840 BILLION for the war machine. They sent $52 Billion to semiconductor chip manufacturers and President Biden is proposing $37 Billion to fund our impressively brutal police nationwide.

Wow! It sounds like a lot of money is being thrown around. So how much is Biden willing to spend to make sure we can live on this planet for a few more years?

"Biden announces $2.3 billion commitment for climate crisis," read a July NewsNation headline.

So they're allotting 365 times as much money to the war machine as they are offering for the climate crisis.

Their negligence forces us to ask what you and I can realistically do to address climate change because Western governments have decided that they aren't going to do it.
Already U.S. involvement in the Russo-Ukrainian War appears to be a repeat of yesterday's "forever wars" in Iraq and Afghanistan, with their incalculable human toll and estimated $6.5 trillion financial price tag by 2050 – and that's just the interest payments – according to Brown University's Costs of War Project. And just like Iraq and Afghanistan, the money Americans are supplying Ukraine is subject to waste, fraud, and abuse. Indeed, a documentary by CBS News quoted an assessment by Jonas Ohman, the founder of Blue-Yellow, a nonprofit that provides Ukrainian soldiers and volunteers with non-lethal supplies, that only 30 percent of aid was reaching the front lines in April.

We know plenty of aid is going to waste, but we don't really know how much we have already or will yet commit.
How did we get here? Or, more accurately, how did we get here again?

Reading about the California energy crisis brings on déjà vu in those who remember the last one, which wracked the state in 2000 and 2001. That episode also involved rising prices and rolling blackouts. It led to the downfall of a governor, the shuttering of the California Power Exchange, the state's privatized electricity marketplace, and the bankruptcy of the utility company that serves northern California, Pacific Gas & Electric.

Now PG&E is fresh out of bankruptcy proceedings again, for the second time in less than two decades. The deeper problems with its grid have not yet been fixed. Why can't California keep the lights on?

The two electricity crises had different superficial causes but the fundamental problem in both cases was the same. The ideological commitments of politicians and regulators blinded them to the depredations of parasitic actors who extracted huge amounts of money from the system and introduced instability that ultimately led to disaster.
It turns out that 36% of White, college-educated Democrat women think men can get pregnant. I've written before about how leftism damages women. It makes them extremely angry and neurotic. It also, apparently, cuts them off from reality. Sadly, these same women are a force to be reckoned with politically. They may be loopy, but they've got political power.
TWEETS:
MEMES: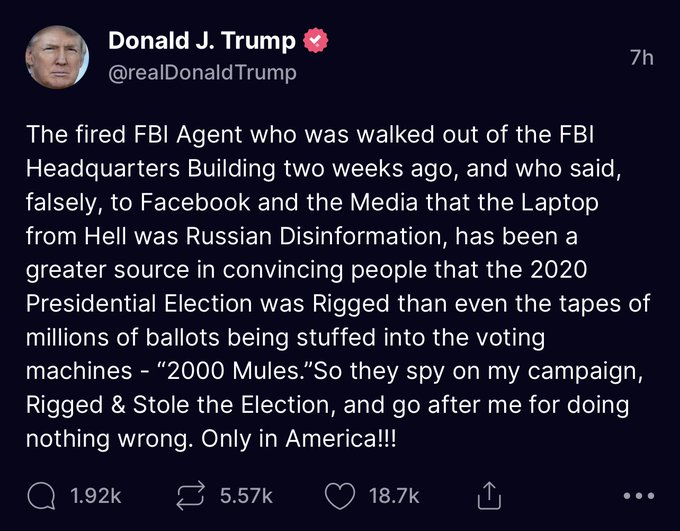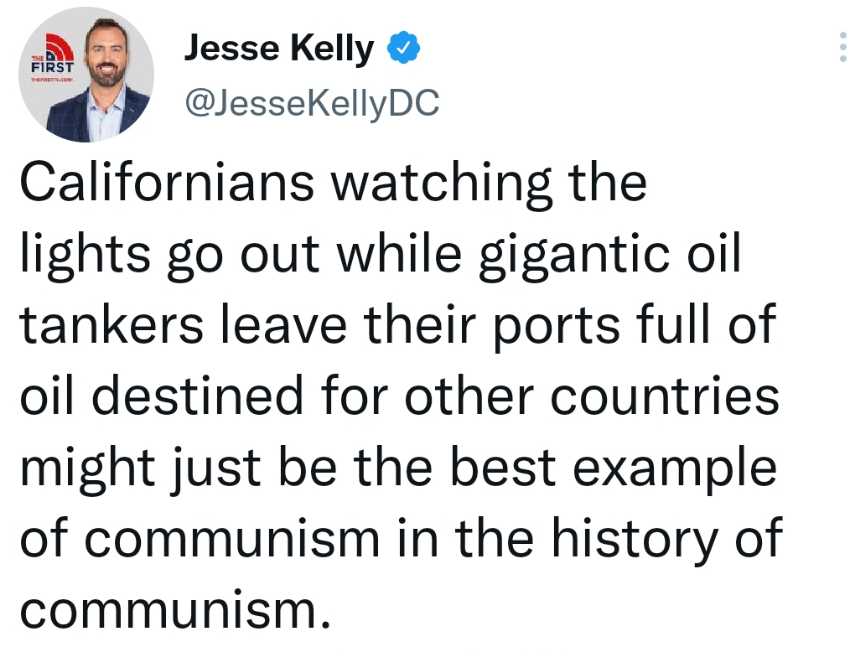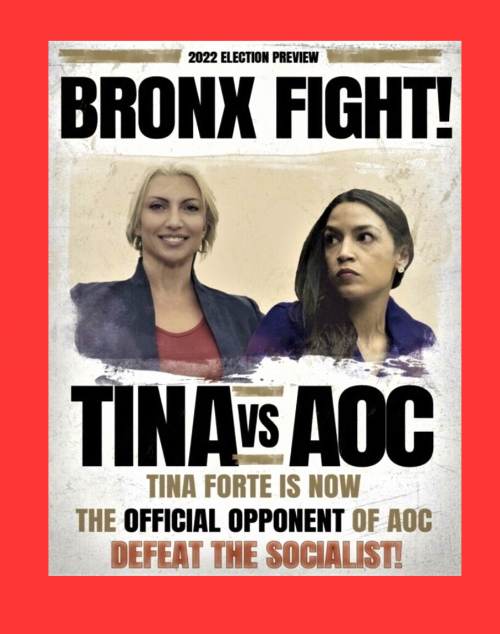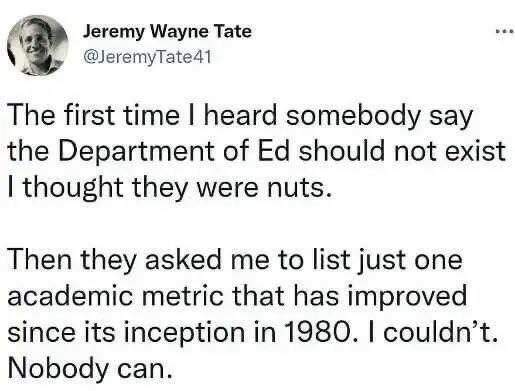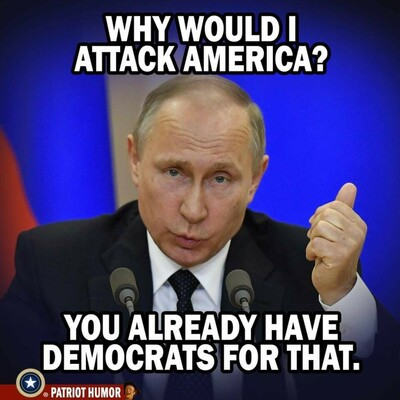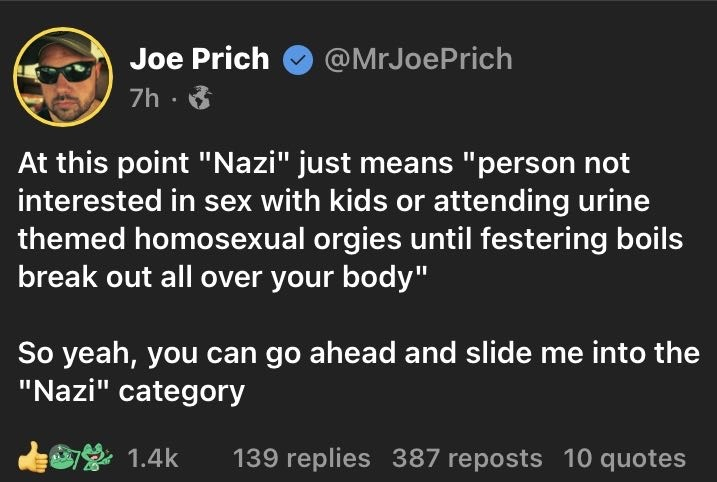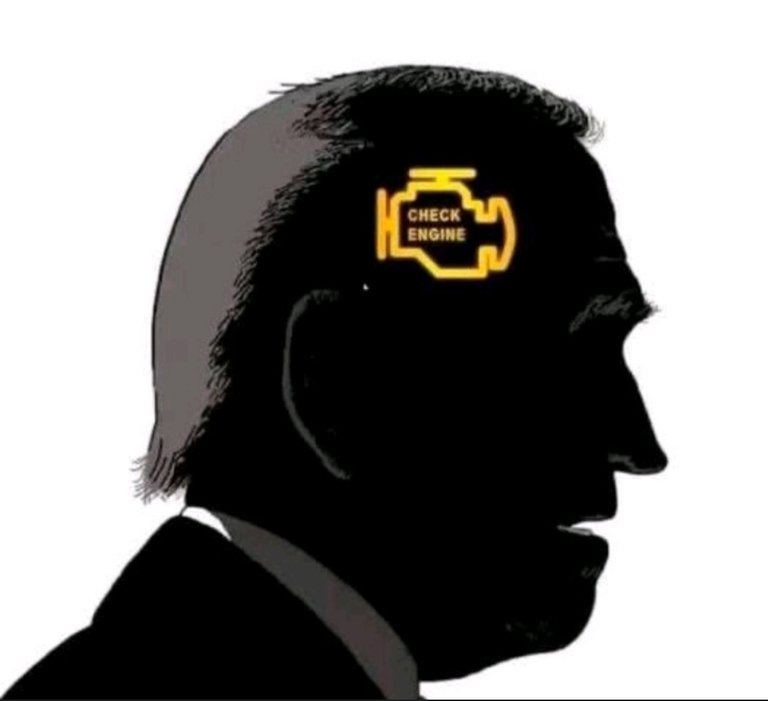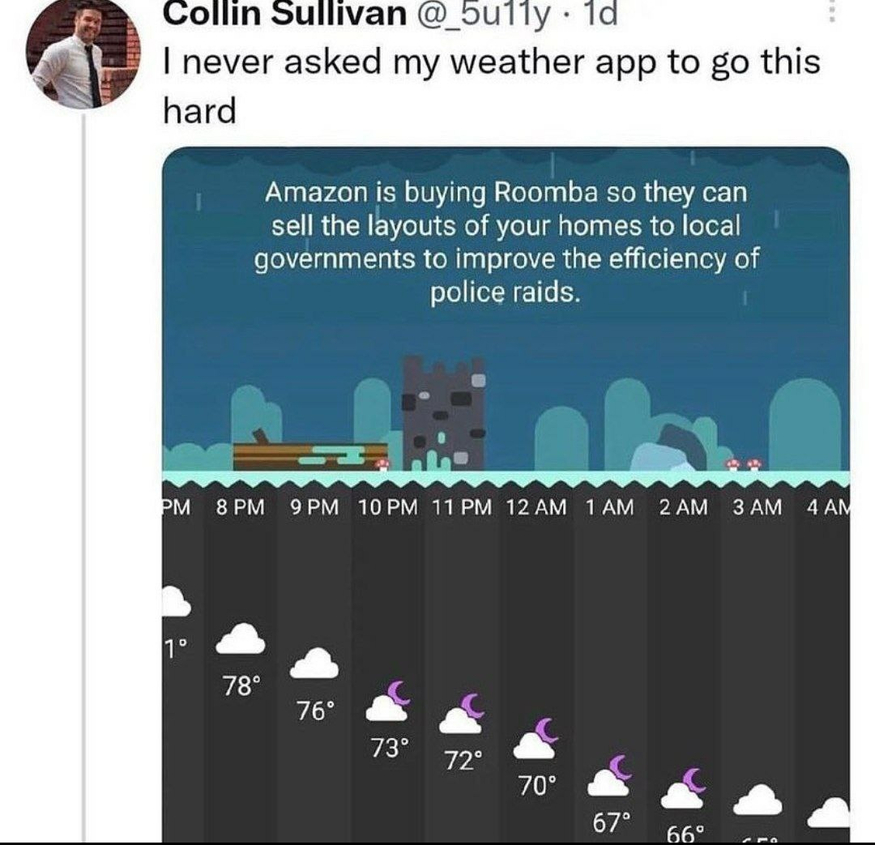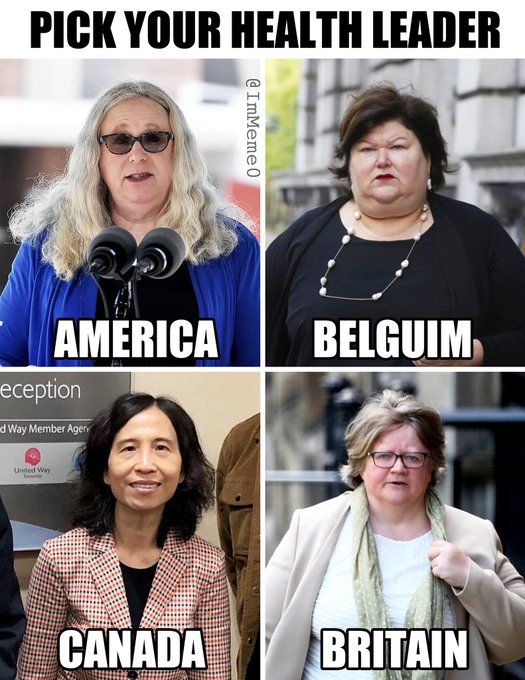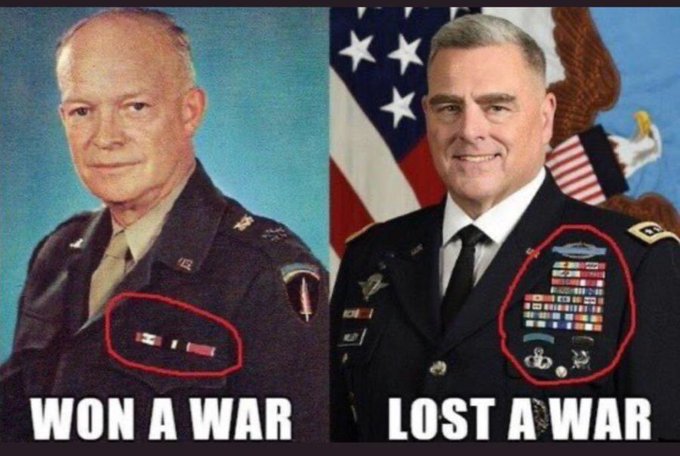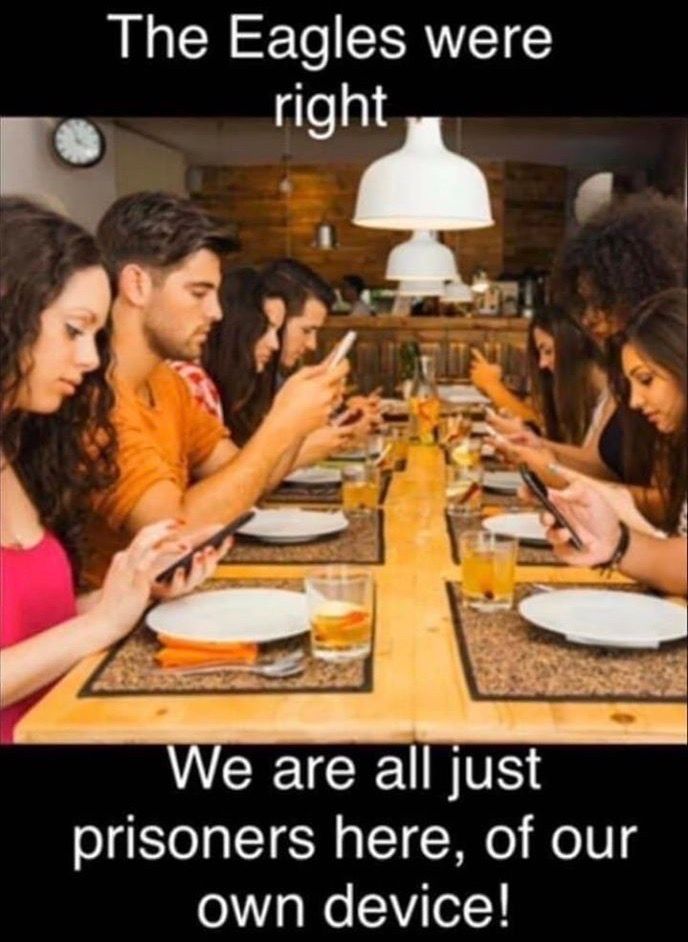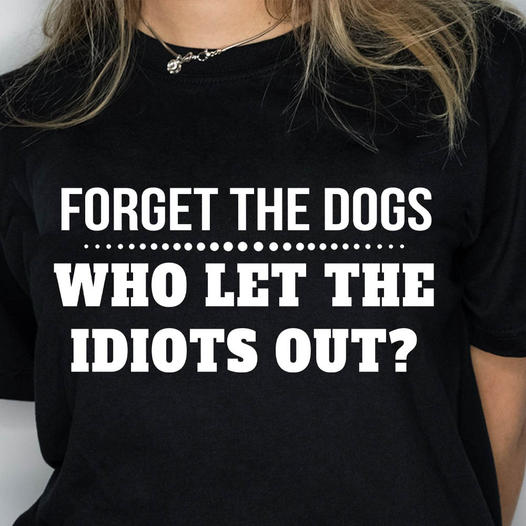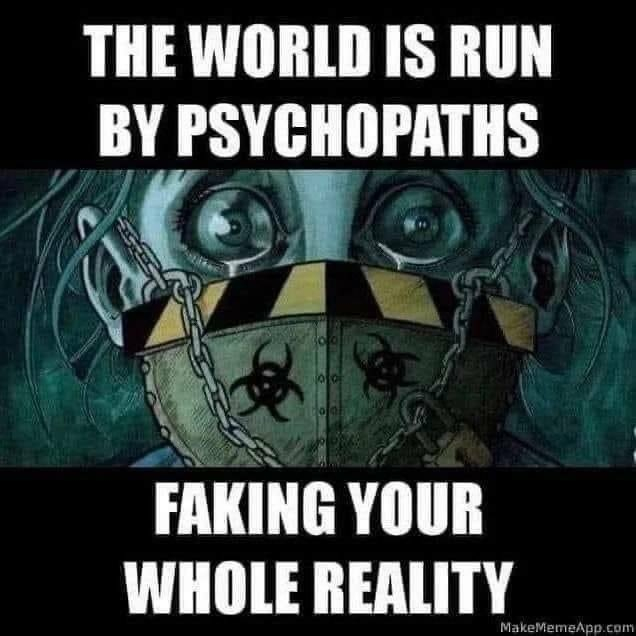 ____________________________________
And now for the business portion.
Please review our HOST and site owner's Guidelines for posting and discussion for this site. Wolf is kind enough to put up with *most* of us and our antics after thorough vetting. Violators of the baiting and deliberately attempting to divide the group rules WILL face consequences.
The discourse on this site is to be CIVIL – no name calling, baiting, or threatening others here is allowed. Company manners are appreciated. Those who are so inclined may visit Wolf's other sanctuary, the U-Tree, to slog out discussions best saved for a wrestling mat. If, for some reason, this site is not available, head over to the UTree and visit the post at the top of the list or the closest rescue thread.
This site is a celebration of the natural rights endowed to humans by our Creator as well as those enshrined in the Bill of Rights adopted in the founding documents of the United States of America. Within the limits of law, how we exercise these rights is part of the freedom of our discussion.
THAT MEANS THAT ALL OF US HERE ARE ENTITLED TO OUR OPINIONS AND PREJUDICES, ETC., SO LONG AS THEY CAUSE NO PHYSICAL HARM TO OTHERS OR DOXX OUR FELLOW TREE DWELLERS.
All opinions here are valued for the diversity they bring to the issues, and the shaping of understanding regarding topics for which many of us do not have all information. Correcting the record on any one topic is appreciated.
Be careful in expressing thoughts as we would all like to think well of the rest of the group, and ill-thought out comments have a way of wrecking that for everyone.
Fellow tree dweller, the late Wheatie, gave us some good reminders on the basics of civility in political discourse:
No food fights
No running with scissors
If you bring snacks, be sure they are made with bacon
Auntie DePat's requests as we are all supposedly adults and don't just play them on TV like the body doubles pretending to be the squatter in chief:
If you see something has not been posted, do us all a favor, and post it. Please, do not complain that it has not been done yet.
The scroll wheel on your mouse can be your friend. As mature adults, please use it here in the same manner you would in avoiding online porn.
Thank you so much for any and all attention to such details. It is GREATLY appreciated by more than one party here.
____________________________________________________
MICAH 5:1-4
1Now you are walled about with a wall; siege is laid against us; with a rod they strike upon the cheek the ruler of Israel. 2But you, O Bethlehem Eph'rathah, who are little to be among the clans of Judah, from you shall come forth for me one who is to be ruler in Israel, whose origin is from of old, from ancient days. 3Therefore he shall give them up until the time when she who is in travail has brought forth; then the rest of his brethren shall return to the people of Israel. 4And he shall stand and feed his flock in the strength of the LORD, in the majesty of the name of the LORD his God. And they shall dwell secure, for now he shall be great to the ends of the earth.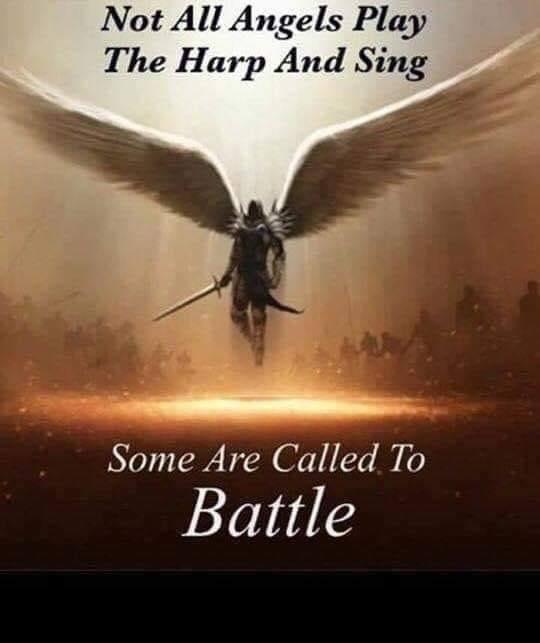 _____________________________________________________