Well, the indictment didn't happen, but something else did….
And Mr. Flynn said that before Rod DeSanctimonious did this: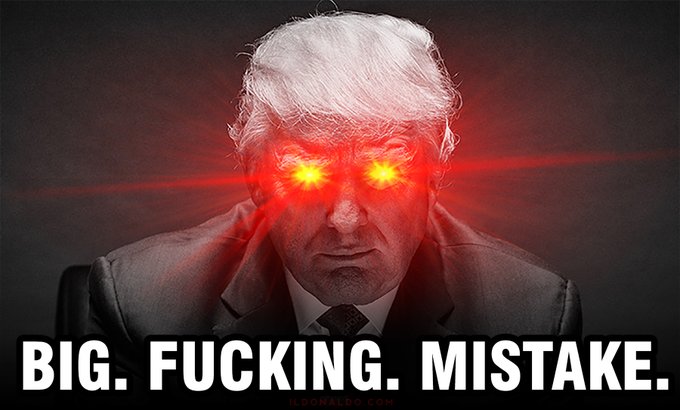 Sundance's take:
According to the DeSantis media operation known as "Florida's Voice", the sanctimonious meatball has already scheduled campaign appearances in New Hampshire, Michigan, Ohio and Maryland for April [SEE HERE]. Then, following the instructions of the brand management team in control of him, Ron DeSantis sat down with Rupert Murdoch's toady, Piers Morgan, for an exclusive interview in both Rupert Murdoch's publication, The New York Post, and Rupert Murdoch's broadcast company, Fox News.

Murdoch, who owns Fox News, had previously given Ron DeSantis several million dollars for his personal wealth via a Harper Collins book deal, another Rupert Murdoch company. With full control over the brand image of the DeSantis effort, Fox News has been promoting the meatball for several months.
It's on like Donkey Kong.
On to the links:
Cy Vance failed to "get Trump", two prosecutors quit because of it (Mark Pomeranz and Carey Dunne), and Cy decided not to run for office again.

Along comes Alvin Bragg and he tries to do the same thing, to "get Trump" and he is gonna get the same result, but THIS TIME Trump, via his Truth Social posts and statements, has highlighted the Manhattan DA's Office and put all the attention on it like never before.

For Alvin Bragg and his supporters/cheerleaders in media/politics, "there's fire on both sides of the door."

No indictment, he has failed, media/pols got tricked into joining his wagon as it launched off a cliff.

If he DOES pen an indictment, it will be easily dismissed, Trump will have more street cred and support than ever before, and Bragg+media+pols will have Hell to face.

Either way, on the other side of The Matador Trump's cape is a fucking brick wall and [they] are headed full speed right into it.

There's also a possibility that a spicier dish may be served up: one that results in the indictment of someone OTHER than Trump and flips this entire fake news saga on it's head and twist it into a pretzel.

That's the dish I'm hoping will be served.

74.6KviewsMar 20 at 21:59
That piece opens with a rather ignorant trashing of Andrew Jackson, but otherwise is decent.
When Georgia resident Anita Jefferson pulls her Tesla out of her garage each morning, she knows it's fully charged and ready to go. But she told a local reporter her confidence disappears when she hits the interstate. Charging stations seem few and far between, even at places where you'd expect them to be, like rest stops.

"The one place you would want to travel and stop would be a state rest stop," Jefferson told an Atlanta news station. "I want to get an answer as to why they're not there."

Jefferson got her answer from WXIA-TV Atlanta's Verify team: There are no charging stations at rest stops because they are prohibited under a federal law — one that stretches all the way back to the Eisenhower administration.
It's almost as if telling young girls to hookup with random guys, take birth control, abort their babies, focus on their careers until they're thirty or so, strip all sense of meaning and purpose from life , and completely eliminate religion negatively impacts mental health. Who woulda thunk it.
Tweets!
Flip a coin on that one.
That was posted at 9:18 in the morning. Little did she know….
MEMES!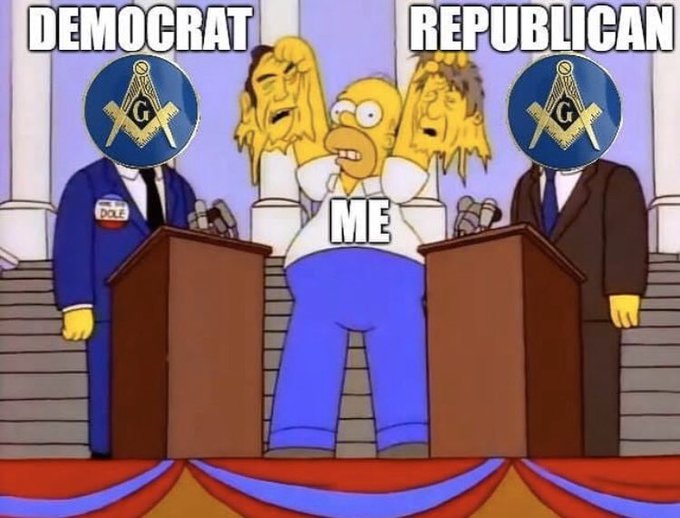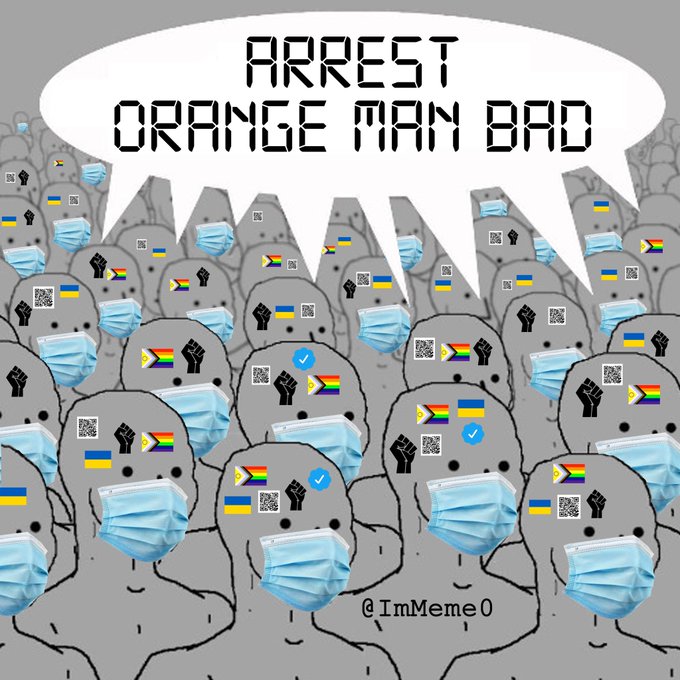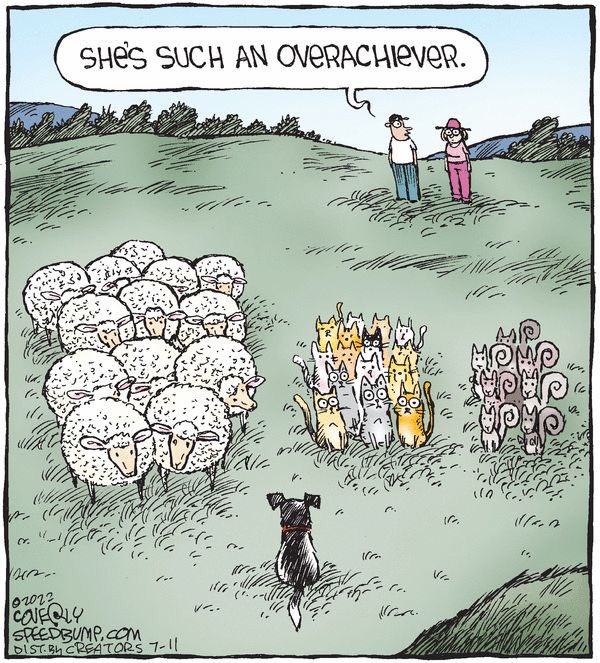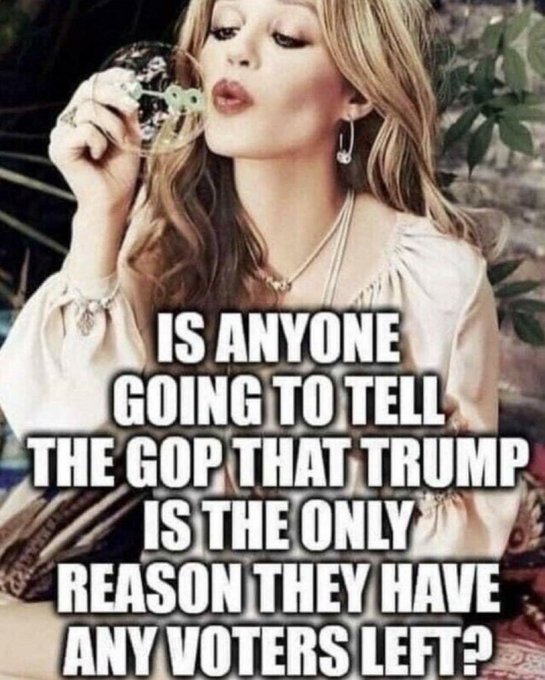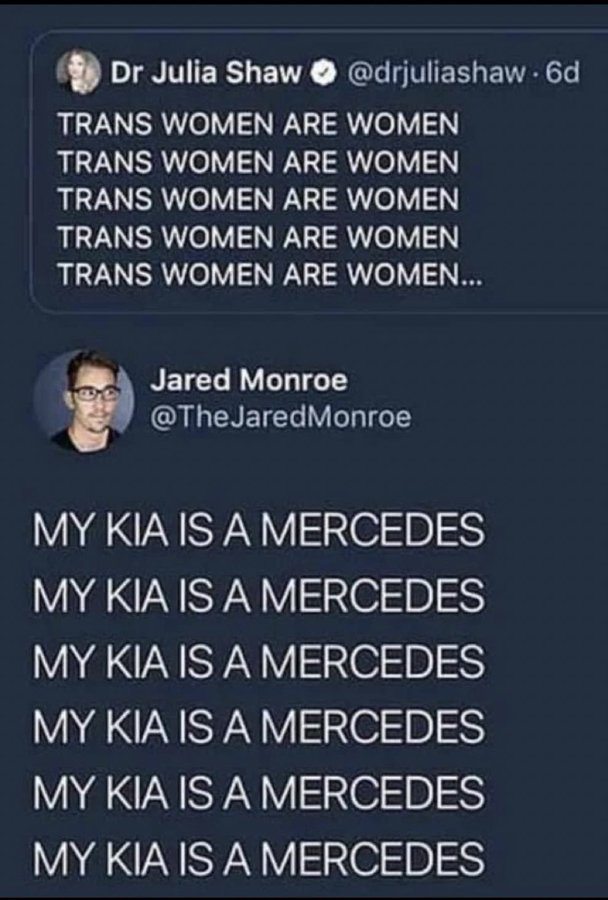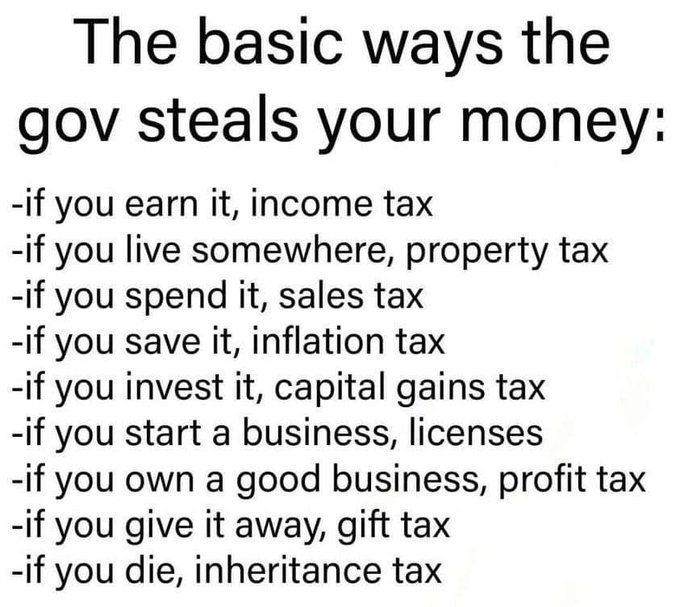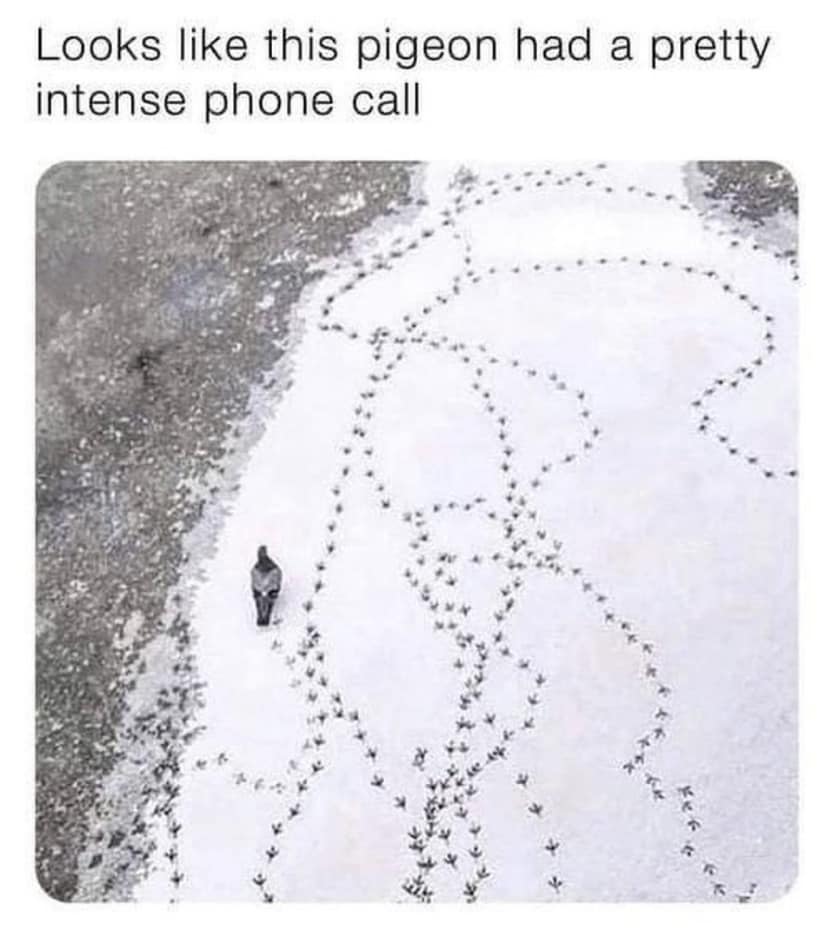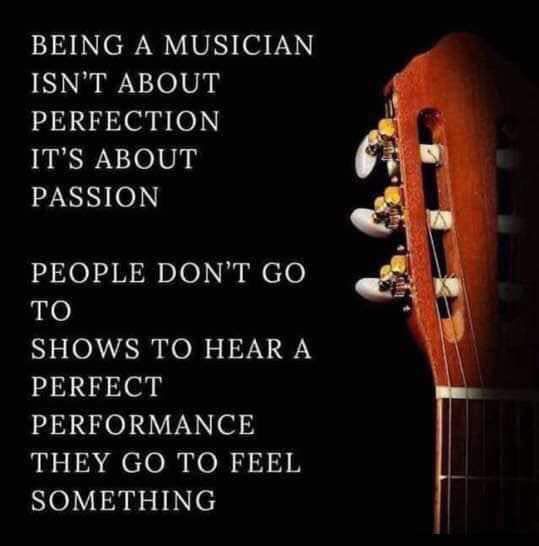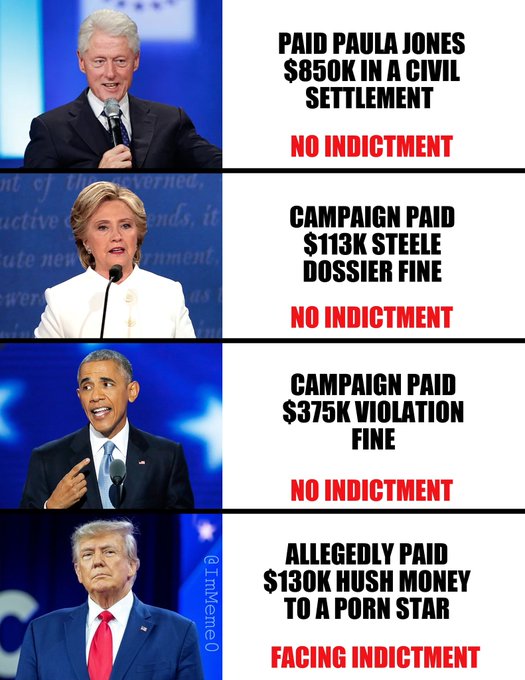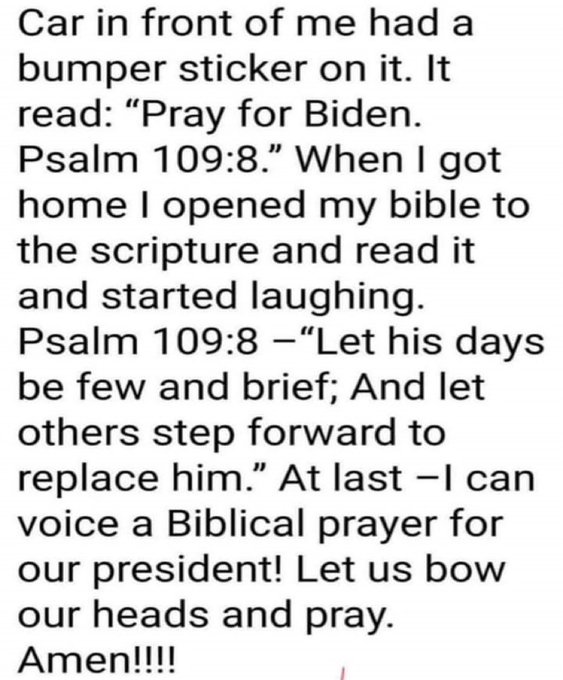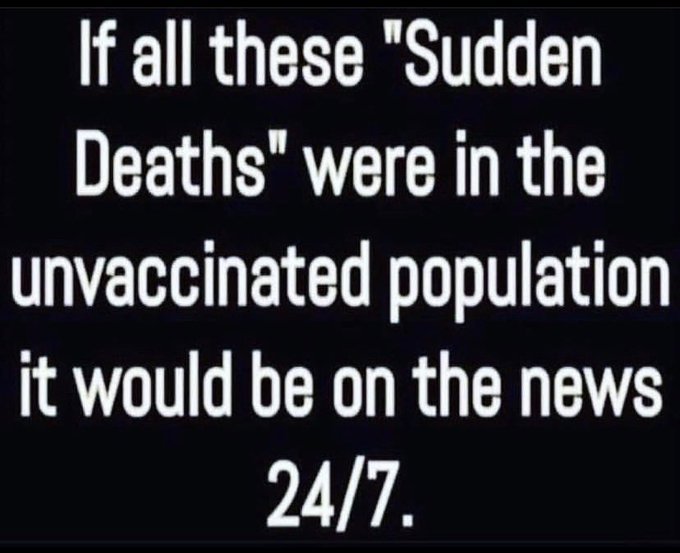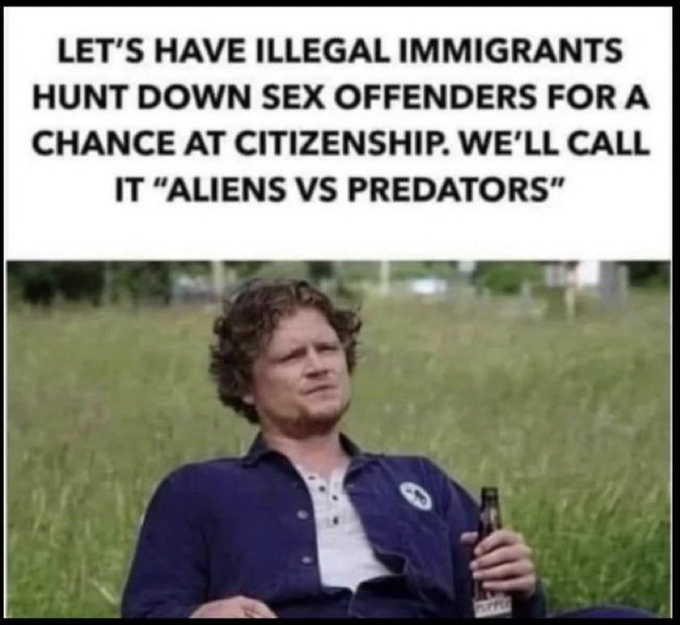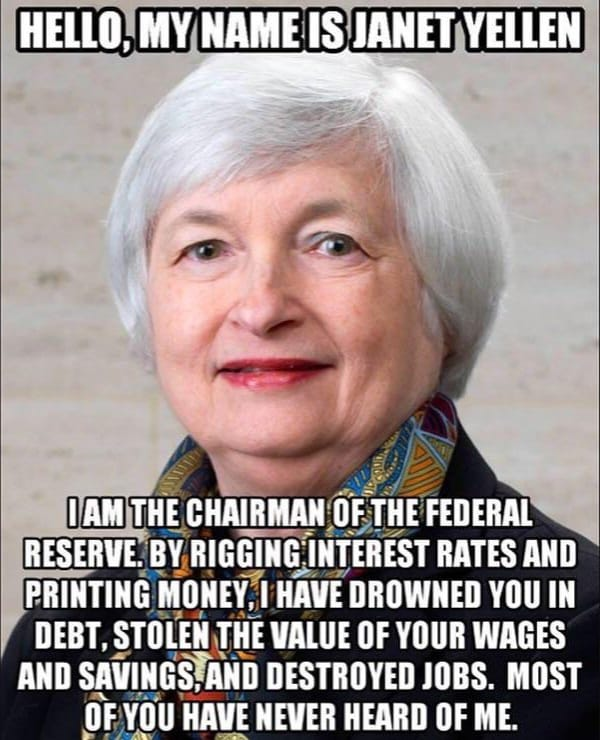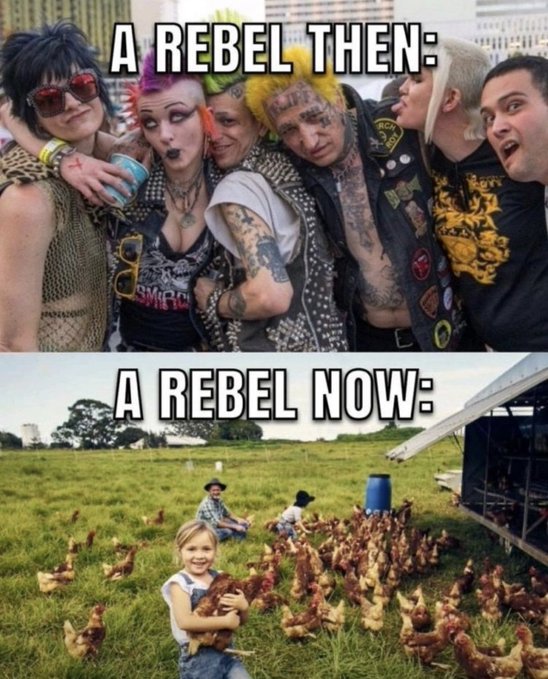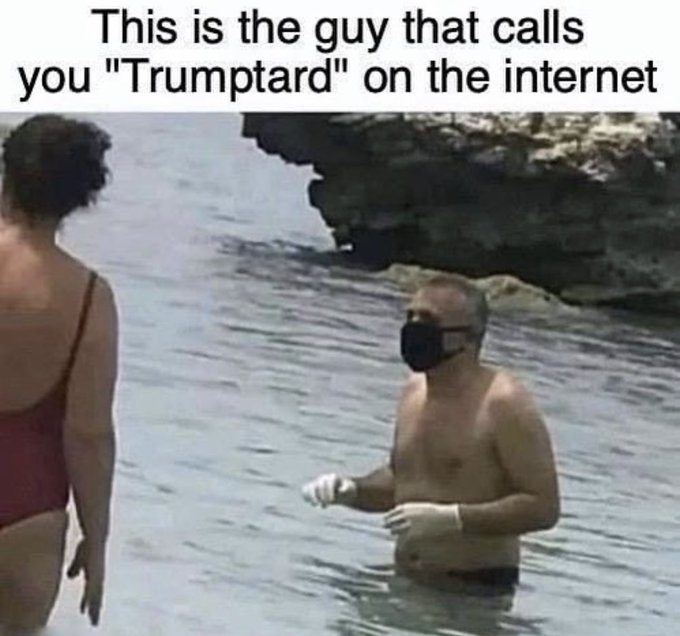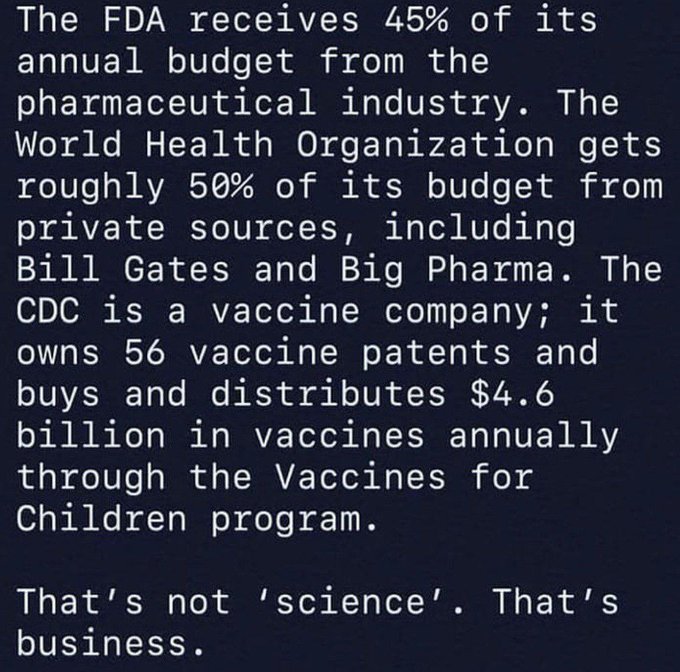 Have a good day y'all.
(I don't remember who brought this to a daily in the comments, but thanks.)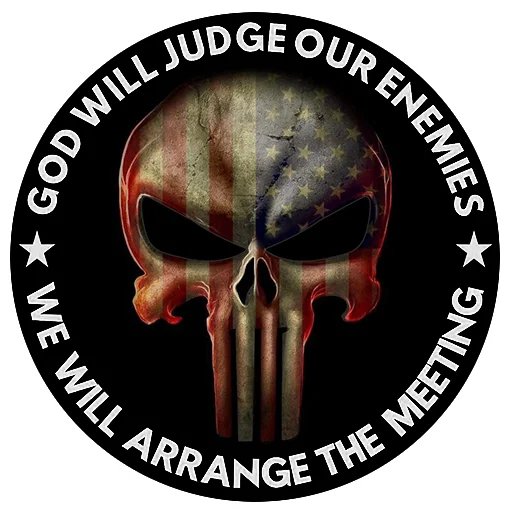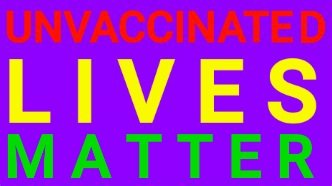 And, of course, the obligatory George Carlin: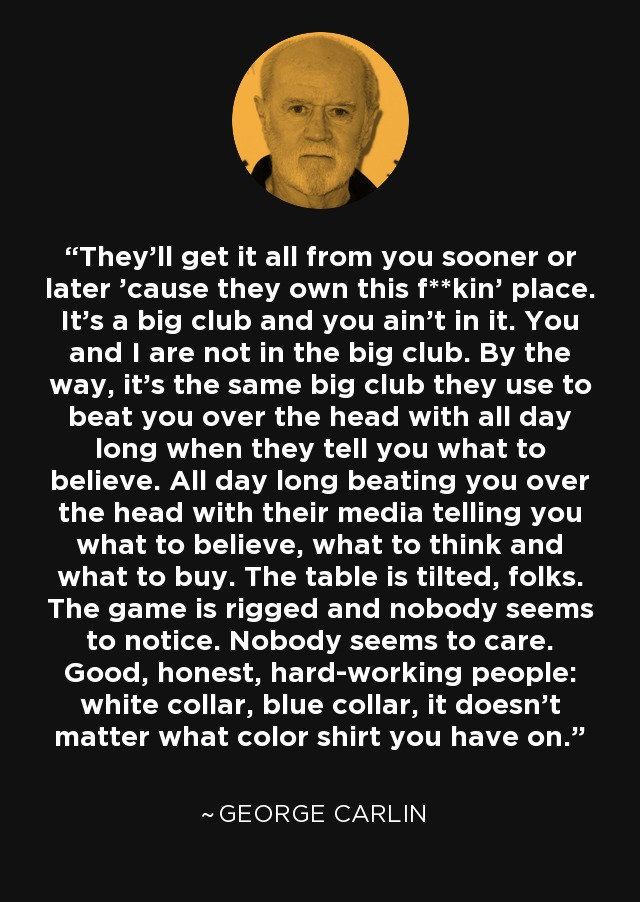 Per the Boss: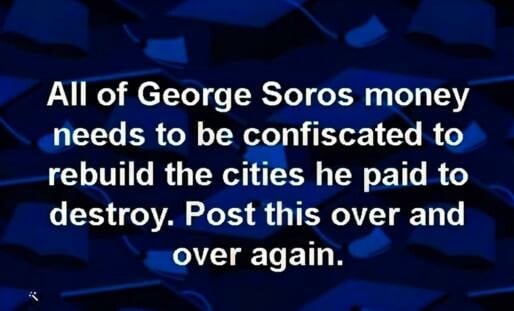 And now for the obligatory message from our sponsors:
Here at the Q tree we believe in the concept of CIVIL open free speech and the discussion that fleshes out ideas. When commenting and participating in the OPEN discussion on this thread all comments MUST NOT CONTAIN personal threats, baiting, name calling, or other anti-social words fomenting hate, violence or destruction. Our host Wolfm00n has strict rules about that.
Fellow tree dweller, the late Wheatie, gave us some good reminders on the basics of civility in political discourse:
No food fights.
No running with scissors.
If you bring snacks, bring enough for everyone
Please, stock up on blanks for celebratory gunfire, be ready to swing from the chandeliers…and no messing with the nuclear weapons.
Please remember to remain locked and loaded and ready for trouble should the insurrectionists try to invade your space.
Those who have things to say that do not fit the generally accepted limits of "civil" discussion, Wolf has provided a venue known as the UTree. You're welcome to visit over there and say hi to anyone hanging out over there. The "Rescue Thread" is also over there. In the event a rendezvous of the tree is needed, please check it out, as well as the newest rescue venue.
Auntie DePat's requests:
If you see something has not been posted, do us all a favor, and post it. Please, do not complain that it has not been done yet.
The scroll wheel on your mouse can be your friend. As mature adults, please use it here in the same manner you would in avoiding online porn.
Thank you so much for any and all attention to such details. It is GREATLY appreciated by more than one party here.
One other vital note:
Please, review these rules that our host Wolfm00n outlined toward the beginning of the growth of the tree itself. it won't take long.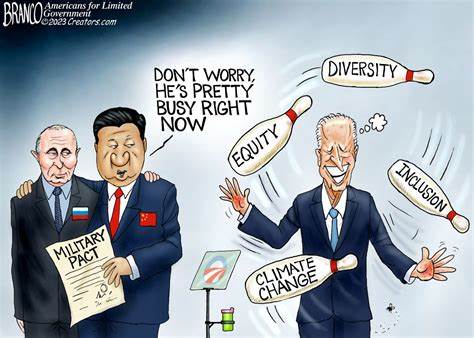 __________________________________________________
ISAIAH 49:8-15
8Thus says the LORD: "In a time of favor I have answered you, in a day of salvation I have helped you; I have kept you and given you as a covenant to the people, to establish the land, to apportion the desolate heritages; 9saying to the prisoners, `Come forth,' to those who are in darkness, `Appear.' They shall feed along the ways, on all bare heights shall be their pasture; 10they shall not hunger or thirst, neither scorching wind nor sun shall smite them, for he who has pity on them will lead them, and by springs of water will guide them. 11And I will make all my mountains a way, and my highways shall be raised up. 12Lo, these shall come from afar, and lo, these from the north and from the west, and these from the land of Syene." 13Sing for joy, O heavens, and exult, O earth; break forth, O mountains, into singing! For the LORD has comforted his people, and will have compassion on his afflicted. 14But Zion said, "The LORD has forsaken me, my Lord has forgotten me." 15"Can a woman forget her sucking child, that she should have no compassion on the son of her womb? Even these may forget, yet I will not forget you.
JOHN 5:17-30
17But Jesus answered them, "My Father is working still, and I am working." 18This was why the Jews sought all the more to kill him, because he not only broke the sabbath but also called God his Father, making himself equal with God. 19Jesus said to them, "Truly, truly, I say to you, the Son can do nothing of his own accord, but only what he sees the Father doing; for whatever he does, that the Son does likewise. 20For the Father loves the Son, and shows him all that he himself is doing; and greater works than these will he show him, that you may marvel. 21For as the Father raises the dead and gives them life, so also the Son gives life to whom he will. 22The Father judges no one, but has given all judgment to the Son, 23that all may honor the Son, even as they honor the Father. He who does not honor the Son does not honor the Father who sent him. 24Truly, truly, I say to you, he who hears my word and believes him who sent me, has eternal life; he does not come into judgment, but has passed from death to life. 25"Truly, truly, I say to you, the hour is coming, and now is, when the dead will hear the voice of the Son of God, and those who hear will live. 26For as the Father has life in himself, so he has granted the Son also to have life in himself, 27and has given him authority to execute judgment, because he is the Son of man. 28Do not marvel at this; for the hour is coming when all who are in the tombs will hear his voice 29and come forth, those who have done good, to the resurrection of life, and those who have done evil, to the resurrection of judgment. 30"I can do nothing on my own authority; as I hear, I judge; and my judgment is just, because I seek not my own will but the will of him who sent me.
As always, prayers for the fight against that which seeks to enslave us are welcome.
Please include: President Donald Trump, the Q team, our soldiers in the field, special forces, tactical units, first responders and those working behind the scenes…and any and all people with family members in the hospital, COVID or not.
And…members of the QTree who no longer participate for one reason or another.
It is quite clear, as per Wolf's message from July, that we are under spiritual attack. Building up a robust arsenal of prayer and discipline is a must in fighting the enemy and his minions.
In that spirit, the Prayer to St. Michael the Archangel from Tuesday's threads, and the Breastplate of St. Patrick, not to mention the Litany of Humility are favorites recommended by exorcists in spiritual warfare.
SATIRE SECTION