How the Real Story of Russian Collusion Nukes Robert Mueller and the DNC with John Podesta
If you noticed the EERIE BLUE-VIOLET GLOW around John Podesta's head in my little graphic, don't worry. It's not RADIATION, even though I just put that idea into your head and you can do NOTHING about that, because you read this sentence.
More about that in a moment.
While John Podesta is about to become RADIOACTIVE, that blue glow is only my BAD graphic skills, extracting his head from THIS PICTURE…..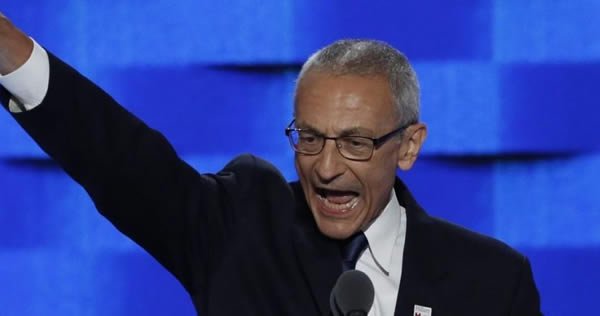 …..and putting it into THIS PICTURE……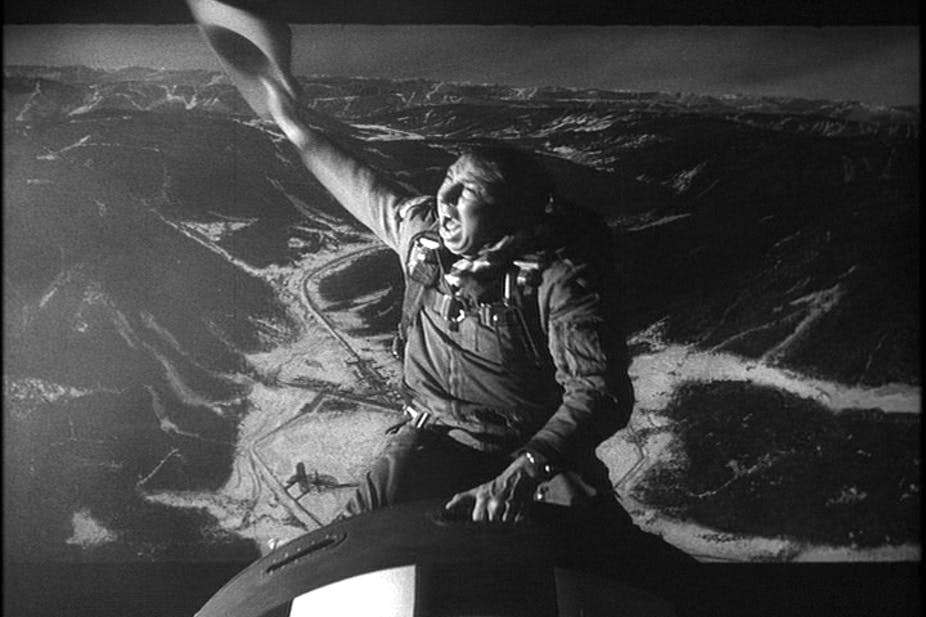 Yet notice – most interestingly – that I made a DEFICIT – my poor graphical software skills in working propaganda against John Podesta – into an ASSET – by the power of SUGGESTION.
Beautiful, isn't it? That implication – that mere suggestion of RADIATION makes you feel all ICKY – doesn't it? You don't even want to look BACK at that picture. Right? But maybe you do. And if you do, you get a kind of perverse, sick, dirty feeling out of it. Right? That GLOW.
You can thank the Soviet Union for ALL of this. Your preconceptions about nuclear energy. The PSYCHOLOGY of disinformation that I just used to TAINT John Podesta. The CYNICAL ability to find a way to turn a deficit into an asset. AND for my skills in disinformation. I learned from the MASTERS. Including Yuri Bezmenov, who tried ALMOST VAINLY to warn the West how most of the KGB was devoted to DISINFORMATION – the science of lies and deception – and relatively little to actual espionage.
I have had to LEARN to dig though disinformation to figure out what is happening in this world. WHY useful idiots but otherwise fairly intelligent conservatives like Mia Love (yes, she's BLACK) are fooled by their sworn enemies……
……and why sharper conservatives with SOME experience as liberals, dupes, victims, or even radicals themselves, like former liberal Candace Owens (yes, she's BLACK) are NOT FOOLED.
Note that I have stashed away actual PICTURES of those tweets, because there is a grave likelihood that TWITTER will ban Ms. Owens soon, deleting the PUBLIC knowledge of her Twitter history, and CBS may be in a bit of trouble, too, thus likely to edit their own Twitter history. This is ALL part of the importance of INFORMATION and DISINFORMATION.
Other than the Bezmenov video above, I do not have time to educate all of you in the finer points of lies and disinformation in the service of socialism. I should really call it communism, but I want to sound like an expert on Soviet disinformation, so I will use the term socialism as disinformation. I'm even using Yuri Bezmenov's accent in my head. I sound a bit like Ilya Kuryakin. This is quite fun, actually.
Where were we? Ah, yes. The REAL story on "Muh Russia". By the way, I'm generally sympathetic to Russia as a nation and people – on a variety of issues, and for a variety of reasons. I'm actually a hardliner on Crimea being Russian, as it was, in my opinion, stolen from Russia and given to Ukraine in a corrupt process under the USSR.
None of that really matters here. The fact is, I simply don't like certain forms of socialism, because they are not faithful to the truth, and I'm very big on Truth. You might even say I'm sworn in service to the spirit of Truth. So I have to tell you the TRUTH about "Muh Russia".
It is NOT what the Fake News has been telling you.
---
There is a truism about the Democrats that actually solves this entire mystery, if you DARE to fully believe it. Like the idea that light has the same speed, no matter how fast you are moving with it, against it, or away from it – otherwise known as special relativity – it's actually HARD to believe this idea about the Democrats.
Democrats accuse you of exactly what they are doing.

common expression
There is actually a strong parallel with relativity. It has to do with WANTING things to be true, when they are not.
Most of us WANT to think that speeds add simply and times don't change depending upon your speed – worse yet your acceleration. We want a world where speeds combine in the simple linear manner of 2 + 2 = 4 and time A equals time B.
But Einstein finally accepted that speeds in this universe are BOUNDED, if the rule REALLY WAS that no speed could be greater than that of light – always constant – which in this case might be an arbitrary number like "6".
Thus, speeds of 2 + 2 are in a complicated fashion less than the expected number of "4" so that speeds are always totaling to less than the "maximum" number of six. Einstein accepted the implications that nobody wanted to accept – that such simple additivity that we all feel intuitively, REALLY IS only true at low speeds. If the maximum is 6, 2 + 2 is NOT 4, so that 4 + 4 is still less than 6. And Einstein had the equations and predictions to prove it.
The disgust with relativity was profound. The Nazis called it "Jewish science", but they were not the only ones who didn't like it. Even as a CHILD, long after the the world had defeated the Nazis, I observed that AMERICANS both within and outside of science remained somewhat – one might even say properly – skeptical of general relativity and its fantastic predictions, which were even more bizarre than special relativity.
Relativity is weird shit. It is HARD to accept. It doesn't FEEL GOOD unless you study the HELL out of it to FIND THE BEAUTY.
The truth of Democrat collusion with the Soviet Union, and later Russia, is weird shit, too. It is HARD TO ACCEPT. But there is also some beauty in it too, if you are willing to accept some odd ideas that go along with it.
First of all, it helps to be forgiving. Collusion is not a crime. Trump repeats this for a reason. Only crimes are crimes. If one colludes to commit a crime, that is one thing, but colluding to do "good things" only becomes criminal if the means stray outside the law.
Sadly, we may find some of that. But not so much that we have to say "all Democrats are horrible communists and must be punished". Not at all. In fact, I think the number of guilty will be surprisingly small, and their CRIMES will be clear. They will not be ideological crimes. They will be REAL crimes. Most criminals will not even be prosecuted. Don't take my word for it. Q said this. So did FBIanon. They didn't say it so coldly and antithetically, or in so many words, but do the math. It smacks of reality as well.
Back to "collusion", which is not a crime per se.
The reasons that it is hard to accept Democrat-Russian collusion are as follows. These speak very strongly to how the disinformation works.
We don't want Trump-Russia collusion to be true. The EASY way out of this accusation is to NOT make a similar accusation back against the Democrats. This is PSYCHOLOGY. Make it all GO AWAY by not saying that there is ANY collusion.
We don't want Democrat-Russia collusion to be true. It's rather scary, in some ways. The EASY way out of this reality is to say that their accusation of Russia-Trump collusion is "overblown" and "unreal", which means the same for Democrat-Russia collusion. This is PSYCHOLOGY. Make it all GO AWAY.
We don't want Russia to be the bad guy. If Russia is still a bad guy, that means

America is alone
"NeverTrump" Russophobes are suddenly RIGHT (in some ways) about Russia
Trump's odd coalition of Russophiles, war-weary, battered conservatives, Tea Party, fiscal bleeding-edge American renewal enthusiasts, anti-Bush-dynasty, Reagan retreads, and all the rest, might be threatened
We have to adjust our thinking in profound ways
Russia may not even be the bad guy, if it's complicated
What about China?
"splodeyhead"
These are just SOME of the reasons we don't want this stuff to be true. We don't even want to think about this stuff. Which, indeed, I have observed very strongly in Republicans and Trump supporters. There has been a lot of awakening. How much MORE is coming?
It gets bigger. There are many implications. Q uses "avalanche" terminology (D5) for a reason. The whole thing is somewhat like the avalanche model. We have reached a critical point, and there will be some slide. But hopefully it will be managed properly
history books will have to be rewritten
fake news will be revealed for what it is
information flows will change in massive ways
If you've been paying any attention to "Q", then you know this is true. If you DENY "Q", then you are going to be in for some surprises, and even shocks. Sorry about that.
But NOW – for all of those NEGATIVES – there is one great ADVANTAGE to accepting them.
It SOLVES everything. All the MYSTERIES of "Russiagate" / "Muh Russia" are solved.
And MUCH, MUCH MORE. They don't call it the "Great Awakening" for nothing.
The thing is, this Great Awakening changes relatively FEW of the facts. What it DOES do is change our PERCEPTION of them.
SO – what I want you to do is BEAR WITH ME, and THINK IT POSSIBLE – just temporarily – that the maxim is correct:
Democrats accused Trump of doing exactly what they did.
What Democrats accused Trump of was colluding with Russia to win the election.
Therefore, we begin with: Democrats colluded with Russia to win the election.
We begin with the key player who makes this all work. John "Skippy" Podesta.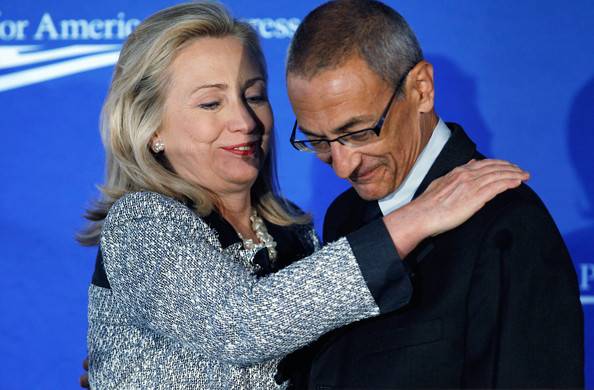 John "Skippy" Podesta had ONE of his email accounts hacked by Russia. The emails appeared on Wikileaks. I am absolutely, 100%, positive that Russia did it, just like Podesta and all the other Democrats are saying. The reason I am sure is that the SCAM works best if Russia actually did it.
Yes, it also fits our little relativistic maxim rather nicely, but that's begging the question. Let's look deeper.
There is no lie like the TRUTH misinterpreted. That is the CORE of disinformation. So let's examine the truth – the FACTS – very closely.
I was never convinced that Podesta's email hack was fully legitimate. Something was wrong with it. It was TOO clean. And you are hearing this from one of the people who researched it VERY heavily. I spent much time going through it, after it hit Wikileaks, and even for a while after it blew up into the semi-absurd "PizzaGate".
Oh, now THAT was a beautiful disinformation operation as well. Is PizzaGate real? Is PizzaGate false? I'll say this – it's COMPLICATED and that complication is very intentional. But let's not get distracted by ALL of the interesting disinformation goals that John "Skippy" Podesta achieved in this plot. Back to the TRAIL.
For starters, there was no criminal content of ANY kind in the Podesta dump. Nothing immediately criminal – not even anything that was really scandalous. Oh, there was the "pizza map walnuts hotdogs" bullshit, but I can file that into TWO major possibilities – yeah, it's real but worthless evidence, and – yeah, it's crazy over-interpretation of NOTHING. Even the "Scalia 186" / "wet works" stuff is NOTHING from the point of view of HARD EVIDENCE. Even all the embarrassing reporter contacts – STILL NOTHING. Even the weird E.T. stuff was INBOUND, not OUTBOUND. I even found what I thought was a smoking gun on Vatican influence by Podesta via his crony companies, and it turns out that I had mixed up BUSINESS Tara with CHURCH Tara. It was a NOTHINGBURGER.
Bottom line, there was nothing there. It was clean. TOO clean.
The fact that Podesta had protected his email account with a too-simple password is suspicious as hell, because it serves two disinformation objectives. It says "I have nothing to hide", and it says "I'm a dope", which clearly he is not. There is also the incident where his secretary opened some suspicious phishing email due to a miscommunication. Supposedly the Russians got in THAT WAY, too.
Doesn't matter to me. I BELIEVE that the Russians did it. But I also believe that this was part of John Podesta's PLAN. A very simple but effective plan, that worked for both the DNC and himself.
Insider compromise
Communication of natural targets and simple plan to Russia
Disinformation managed by Democrats
Now – I tried to tell people that I thought Podesta WANTED this email dump to happen, to frame Trump, but one of my most trusted opinions – a gal who goes by the online moniker of "wheatietoo", felt that there WAS something nasty in those emails – a vague threat to "make an example of a suspected leaker" – who at that time everybody believed was Seth Rich.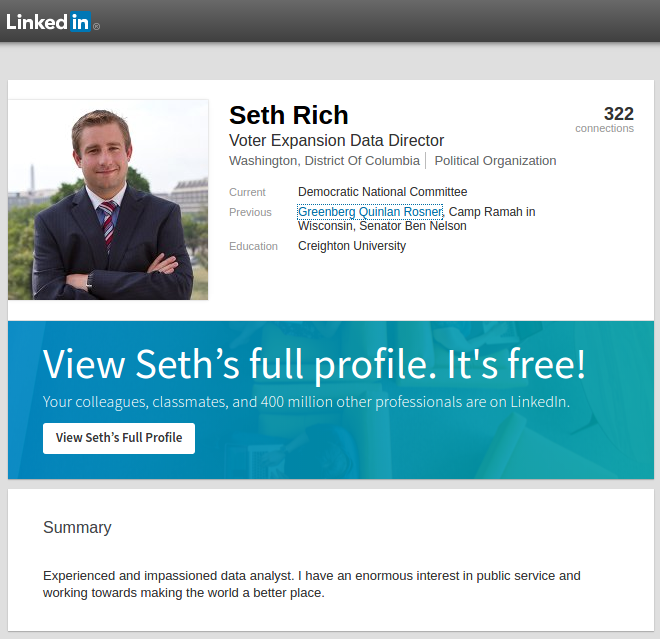 This idea was everywhere, and had real mindshare. Even Wikileaks helped promulgate this idea, as you can see in this tweet by Wikileaks.
However, there are HUGE problems with this email having ANY significance.
If we look at it rationally, it means absolutely nothing. Even if there was a video of Podesta shooting Seth Rich in the streets of Washington, this email would be laughed out of court because firing a leaker or prosecuting a leaker or even taking away their parking privileges is well within its meaning to a reasonable jury. This email is like all the rest of the dump. Nothing.
This email was sent LONG before the DNC hack was even KNOWN, and quite possibly before the Russians had even entered the DNC system.
It is not talking about DNC hacks or leaks. It is talking about Hillary campaign officials in the FUTURE speaking to the PRESS or otherwise blabbing. So my vote is on parking privileges – maybe firing.
Don't believe me? Read the whole email:
Can you believe that Wikileaks is promoting disinformation? Hmmmmmm.
Could Wikileaks be shilling for monetary support using Seth Rich?
Could Wikileaks be teasing and misleading?
Did Wikileaks know that Roger Stone was being misled?
Yes, it's complicated, isn't it?
What we did with this email was assigning our own meaning to a shiny object.
Now – isn't that interesting. A shiny object. Podesta's email hack – itself a shiny object – was literally just a bunch of shiny objects.
NOW – the trick here is to do the same thing we did earlier with accepting our starting point – which was an example of overcoming an Alinsky fear by ACCEPTING THE SCARY TRUTH.
Earlier, we accepted the scary proposition that the Democrats colluded with the Russians. NOW let's accept the scary idea that PODESTA FOOLED US ALL like utter chumps – like children – like idiots. He left open an account full of shiny objects, the Russians hacked it as part of the plan, and we chased all the worthless shiny objects for a good part of the election.
We. Were. Idiots.
Accept it. Accept the scary truth.
Why do we do this? Because THAT is how we dig PAST the emotional blockade which EVERY scam uses to make you STOP DIGGING. People don't report scams because they were not just suckers, but GREEDY, STUPID SUCKERS. It's embarrassing. EMBRACE IT.
So – we admit that we were LOOKING FOR DIRT, FOUND NOTHING, and we were FOOLS.
So now I ask a few questions. A few simple questions.
WHAT were they fooling us about?
WHY were they fooling us?
HOW did they fool us?
For every shiny object, we ask this question.
I won't get into PizzaGate, and E.T., and all the rest. I have excellent ideas in ALL those cases. But in the case of "making an example of the suspected leaker", I will point out certain things.

If this is MISDIRECTION, it leads us AWAY from a hack
If this is MISDIRECTION, it misleads that Podesta was not THINKING of a hack
If this is MISDIRECTION, it misleads that Podesta is angry about a leak, not a hack
NOW – this is where it gets interesting. I am NOT saying that the DNC job was a leak, like so many Trump supporters WEAKLY contend. I'm saying that this Podesta email was misdirection to pretend "no early knowledge" of the DNC hack on Podesta's part. I'm saying that the DNC job was a hack, and a hack by the Russians, exactly like the Democrats and Crowdstrike say. And at earlier times, before the hacks, when John "Skippy" Podesta curated his hackable email address for HIS part of the Russian hacks, he made sure his email trove had no hints about hackers. Or anything else, other than shiny objects that would not truly harm their side.
John "Skippy" Podesta was NOT thinking of hacks. No, no, no, no, no.
Yeah, right.
Now – about the DNC hack. Described HERE in the middle of 2016:
https://www.cnn.com/2016/06/21/politics/dnc-hack-russians-guccifer-claims/index.html
I'm saying it was almost exactly like the hack on Podesta – same thing – Russians – and I say this KNOWING that there is a fairly elegant but logically incomplete disproof of a hack, which I will now explain and correct, before the Democrats "miscorrect" it into nonsense.
A bunch of patriotic cyber and intelligence guys and gals on the RIGHT got together and showed, rather nicely, that the speeds of the file creation in the DNC hack indicate that the data was *compressed* (very important) locally and not over a network connection. In other words, the data was compressed within hardware at the DNC, and THEN shipped wherever it went. The files did not leave one location over a network and get compressed on the other end, in another location like, say, Russia.
For the life of me, I cannot figure out how anybody can think that this in any way disproves a hack. A remote view hack of the DNC basically gives a hacker LOCAL CONTROL. It's almost like they are sitting right there in the room, except their monitor and keyboard are in – say – RUSSIA. What hardware are they operating? LOCAL hardware! (Local to the DNC, that is.) What are they doing? Why, they're compressing the files locally! Just like a local person! And all of it is utterly asynchronous to their display in, say, Russia. (Which means there is no problem because of the distance.)
Now, the authors of this technically competent but criminally negligent proof (I mean that in the nicest way – these people are NOT good criminals) try to say that the evidence fits compression directly to a USB drive. Logically, this is a bridge to far for me, because they know as well as I do that the data fits compression to almost ANY local hardware in the right configuration, and they are schmoozing the conclusion toward the suspected Seth Rich scenario, but WHAT THE HECK – let's just allow the hackers to scour the network, find a USB drive, and perform the compression on THAT computer directly to THAT drive, then move the compressed files back to wherever they need to go and send them on to RUSSIA. Then they GTHO.
This is NOT HARD. This is incredibly easy. This is a NORMAL REMOTE ACCESS HACK. Now, I could get all "USB" on this theory, and have some colluding Democrat put the USB drive into the computer for the Russians, but OCCAM'S RAZOR says it was just a HACK and that is that. Most likely, there was never a USB drive involved – just local hardware, as PROVEN. The Russians hacked in – AS PLANNED – got the data – compressed it locally – got the data OUT – and LEFT.
So now we are left with a question – to which I already had the answer. How did Seth Rich enter the picture?
The following tweet has now been deleted.
https://twitter.com/JaredBeck/status/946449203332567041
Here is a snapshot:
Seth Rich was a WITNESS in a LAWSUIT against the DNC for FRAUD. The lawsuit was extremely bad for HILLARY CLINTON. The case actually AROSE from the DNC hack, as an unfortunate (for Hillary) consequence of the fact that it was clear she cheated Bernie out of any chance of the nomination. As Seth was a "Bernie bro", the fact that he was called as a witness was NOT good for Hillary. He was a liability.
Details HERE:
https://freedomoutpost.com/attorney-sued-dnc-fraud-claims-seth-rich-shawn-lucas-witnesses-case/
It is my contention that Seth Rich would be alive today if he had never been named as a witness in this case, or if the case had never been brought to court. BUT – here is the thing. I don't really NEED this to be true, for Seth Rich's death FOR ANY REASON to be useful to John "Skippy" Podesta.
Bill and Hillary Clinton are absolutely notorious for the fact that witnesses against them seem to have terrible luck prior to their testimony. Exactly WHEN the bad stuff happens may vary, but it always happens before they testify, and usually long before.
But AS I SAID, I don't need Seth Rich's death to be anything but a lucky coincidence, and thus an AMAZING piece of potential disinformation. ALL that DNC disinformation cadres needed to do was to plant the "Seth Rich / DNC / Wikileaks" meme in a few places on the right and voila! It grew like CRABGRASS.
Of course, if Seth Rich actually WAS killed to prevent his testimony in the DNC FRAUD CASE (sounds like a big deal to me), then – well, will ya look at that – linking his death to SOMETHING ELSE would have MOTIVE. Better yet, something that would be DENIED HALF-TRUTHFULLY by Democrats and SUPPORTED WRONGLY by Republicans and Trump supporters.
Does that sound like a good deal for Democrats? Maybe even good enough to make sure to leave a shiny object email that might mislead people to it?
And in fact, you would have TWO SCANDALS cancelling each other out – PROTECTING each other. Which is, you will learn, a wonderful principle of disinformation.
This whole thing is now a beautiful example of what I call "Eckert's Law".
When the cause of an operation is too advanced or too subtle to be detected by an adversary, Occam's razor will point them to the most likely known potential cause, and this will be accepted and defended by them as the logical explanation.

Eckert's Law
Disinformation will CHANGE what you think is the "simplest explanation" of something. Therefore, disinformation can help you get the WRONG result from Occam's razor.
Even better, psychologically constructed disinformation will make you WANT to accept it, like a DRUG, when the TRUTH is more painful, yet leads to a better place in the end. So you will be tempted to CHEAT Occam's razor by altering your own view of the world.
Are you starting to see it now? Are you willing to accept the PAIN?
The PAIN of KNOWING?
Now – after all this possibility has been put in front of you – after this deep dive – come up for air. Throw away all the complications that I've loosened, and ask yourself a simple question.
Who colludes with Russians? The LEFT or the RIGHT?
What people are not seeing here is that the simple answer of today is the SAME simple answer that has always been true. Democrats and Russians go back. They have a long history helping each other. Ignore the Fake News, pounding OVER and OVER with some counter-intuitive narrative about Trump and the Russians and how they wanted to help him beat the woman who gave them uranium at a STEAL and then covered it up.
Good grief! It's crap!
If one of the two major parties is going to collude with the Russians, which one is it going to be?
You always knew the answer. It's going to be the Democrats.
How will they collude in an election? Probably against the Republican candidate.
How will the Russians get the opposition files on the Republican candidate to help the Democrats? By hacking into the DNC and taking them, just like Crowdstrike found.
How will the colluding parties deceive us? By LIES, by DISINFORMATION, by accusing the other side of what they are doing, and by HOAXING.
Who does HOAXING?
DEMOCRATS.
---
We don't have to change any of the facts. We just have to change how we see them logically. And in this case, we have to change how we see them, BACK TO REALITY.
THIS is the true nature of disinformation.
THIS is why they are – indeed – Fake News.
W