This SPECIAL D5 Minus 4 Saturday open thread is VERY OPEN – a place for everybody to post whatever they feel they would like to tell the White Hats, and the rest of the MAGA world.
Say what you want, comment on what other people said, comment on people's comments. Keep it civil. Treehouse rules, but expect lots of QAnon.
No illegalities, please.  And hopefully Deep State has enough problems as it is, to LEAVE US ALONE!
Thank you! 😉
W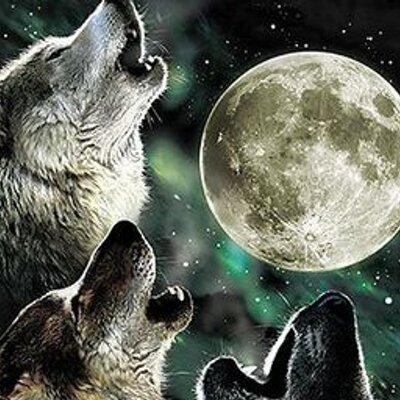 PS – I was walking with the dog at dusk last night, and had a restlessness of spirit that counted two wolves and a moon.  I could not find the third wolf.
One Wolf who tells stories to many
Another Wolf who tells truths to few
A bright full Moon over a distant land
One Wolf missing, now has been found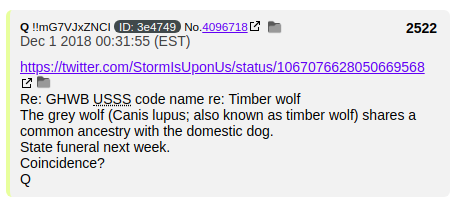 The tweet in Q's post: