Required viewing.
The content creator behind this video (you really need to see more of them) is creating some of the absolute best WAKE THE FXXX UP  psychological propaganda I have ever seen.
It IS propaganda – heavy, emotion-laden, driving, cultural Marxist music – and it is pointed straight back with STUNNING precision at the very same people who have advanced cultural Marxism into and against our society.
Watch it, and you're AWAKE AGAIN.
There is no way Deep State survives this.  These creeps could drop NUKES on us under any guise, and it will be blamed on them, making socialism the next cannibalism for the next 100,000 years.
Just go to your jail cells.  There is no point.  The Orwellian "#Resistance" is useless.  International socialism and all its fake, puppet, front, and deceiver forms are DOA.
But they won't stop, so just keep their fingers off their false flag triggers, lock 'em up, get 'em into court, find the truth, pass the sentences, and GIT 'EM INTO GITMO.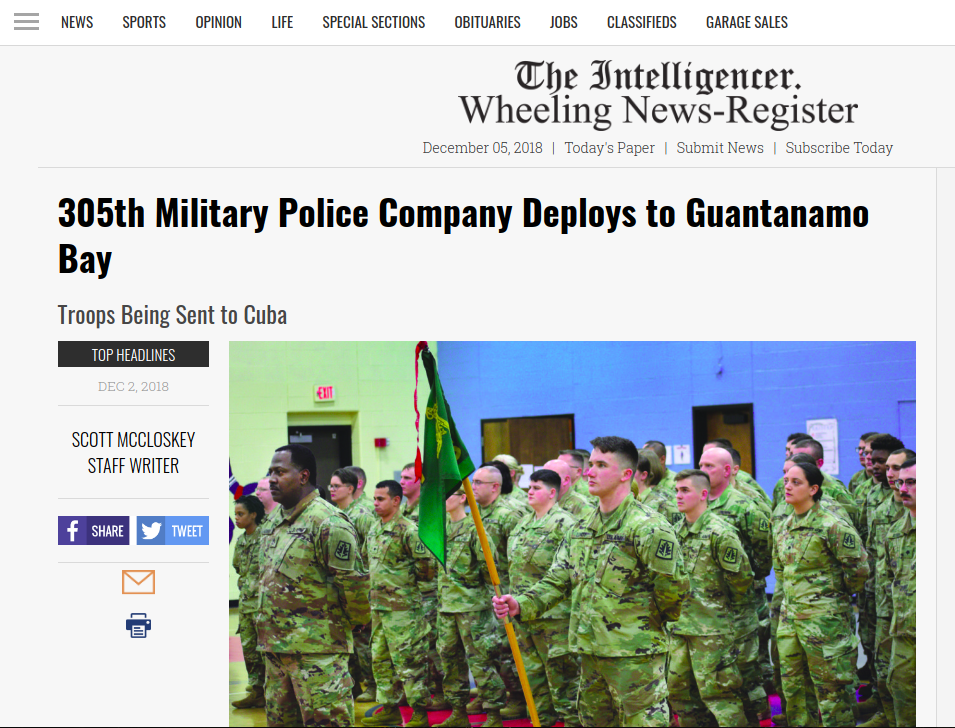 305th Military Police Company Deploys to Guantanamo Bay
Bon voyage, Deep State.  Your flights are being booked.
W