Alternative Title:
How I Finally Got Twitter to Show Me Rabbi Shmuley by Replying Positively to a Comment on an Antisemitic Timeline!
This is actually TWO POSTS IN ONE. And exposing Twitter's psychological manipulation algorithms (well-intended as they are) is the SMALLER POST.
Let me lead into this with a tweet from Don Junior about Facebook.
I will just theorize RIGHT HERE AND NOW that Facebook, like the rest of current "mainstream" social media, will NEVER do something about it. Social media IS the absolute best way to socially engineer us, now that FAKE NEWS is busted to hell and back. This ain't gonna stop. We can only migrate AWAY from control. HOWEVER, busting their political operations IS a way of inhibiting them – of making them BTFO.
And who knows? After MONOPOLY BREAKUP, Twitter and Facebook may spawn some new companies that actually DROP THE POLITICS.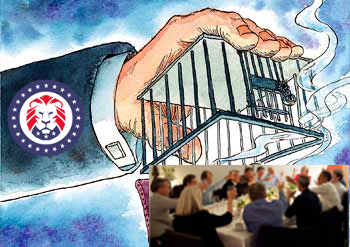 So – without further ado – let's bust one of their political operations. While teaching a more important lesson about DIVISION and THOSE WHO WANT IT.
---
I have been following Rabbi Shmuley Boteach – "America's Rabbi" – since the 1990s. I was first introduced to him on WorldNetDaily – a.k.a. WND – https://www.wnd.com – where he had a column for YEARS, before he moved up to the big leagues.
Rabbi Shmuley is one of those people who is just a straight shooter with absolutely no hidden agenda. He says what is on his mind, but he does it as nicely as humanly possible. He's very friendly to Evangelical Christians, and represents "religious conservatives" in general, although to be honest, he's friendly towards everybody. He's on the very conservative end of Judaism, but he's as engaging with the non-Orthodox public as people at the OTHER end of Judaism.
He's a UNITER – not a DIVIDER.
Deep-theologically – meaning at an abstract level, talking about God and Biblical fundamentals – I'm very close to this guy. There's a rabbi I'm even more a fan of, whose sect got REALLY BIG, but that's another story. My OUTLOOK on God always remains very old-school, even "proto-Christian". So I always find myself going AMEN to this guy – even when he's kindly disagreeing with his Christian conservative friends.
Anyway, I could have SWORN I was following Rabbi Shmuley on Twitter from YEARS ago.
Funny – I had not seen anything from him in YEARS on Twitter. I would not have been surprised if Twitter had actually UNFOLLOWED me from him – or (more likely) had a secret list of PRIORITIZED FOLLOWS and he was near the BOTTOM of my list.
Why? BECAUSE HE'S CONSERVATIVE. He may be very friendly with mainstream figures, even out-and-out liberals, but deep down, he is 100% conservative.
And then – all of a sudden – I see three tweets by the guy. Two that I noticed enough to LIKE THEM.
And then I thought to myself WHAT THE [blank] is up with THAT? How come I haven't seen my favorite CONSERVATIVE (politically) ORTHODOX (religiously) rabbi – one who (look at his "About" page) is willing to associate publicly with ANYBODY (COUGH, COUGH) – a guy who shuns NOBODY – and I haven't seen him for YEARS? And then it's like he's at the top of my feed. What's up with THAT?
AH! Twitter simply couldn't WAIT long enough for the ALGOS to KICK IN so that I wouldn't notice what CAUSED their political algorithms to activate. Or – more correctly – to SHIFT. For the numbers to CHANGE.
Shortly before I started getting my Rabbi Shmuley tweets again, I had gotten a retweet of a guy I follow on the "Alt-right" named "Battle Beagle". I typically see Battle Beagle in retweets, rather than direct tweets, but sometimes I do see his original tweets, so a direct tweet COULD have been in my timeline anyway. Unlike Rabbi Shmuley, who I never see, even in retweets. Until now.
Battle Beagle is a bit of an antisemite, but I'm not binary about these things. If you actually pay attention to antisemitism, and don't just treat is as either one big concentration camp, or one giant dog whistle, one can discover an enormous amount of truth in between about human conflict and misunderstanding. So Battle Beagle's relatively mild antisemitism "makes one think" – including the always-revealing question of "why is this person antisemitic?" He's a "good follow", though a hard follow, and a lot of truth in what he says, mostly about other stuff, or a bit bass-ackwardly, if that truth is directly underpinning his prejudices.
Yes – even the antisemitic stuff has a lesson. If you dig underneath antisemitism, there is always a STORY OF TRUTH – generally not what the antisemite thought, but truth nonetheless. The easy truths – generally realities that are readily misinterpreted – are used to harden the tip of the antisemitic projectile. The FULL TRUTH – the big picture of the whole battle, including the flight path and design of the projectile – that is more of a revelation about humanity as a whole, and not everybody will like it. In fact, it's kinda scary. We are up against a BIG enemy. Huge and dangerous and HERE like you wouldn't believe. But it is in asking WHY things are true – even the stuff we don't like – that there is enlightenment and understanding.
Anyway, sometimes I am tempted to be a bit like Rabbi Shmuley and try to reason publicly with antisemites like those who comment on Battle Beagle's timeline. In my experience, shaming people away from antisemitism works, but it doesn't REALLY work. Cheap negative psy-ops are fast, but they are not nearly as effective as RATIONAL, POSITIVE ENGAGEMENT – which would include (COUGH, COUGH) finally showing me Rabbi Shmuley after hiding him from me for YEARS.
So let's just finish THAT part of today's lesson – what's in the title – by spelling out the technical truth. Twitter has algorithms ("algos") that can "peg us" on various things – you know, just like China's "social score" horror does – and then they actually try to CORRECT US. So they said "OMG – Wolf is hangin' around this Battle Beagle antisemite, and he even (see below) left a COMMENT for the FIRST TIME! We gotta FIX THIS SHIT RIGHT NOW!" So they look through my list of follows, FIND Rabbi Schmuley, and REACTIVATE HIM to the top of my timeline.
Yeah, think about that. I had to yell "We want Hitler!" in the crowded theater to get them to show me what I paid for – "Schindler's List".
Oy, vey.
I could write the software for this stuff, by the way. I can even tell you what the memo looked like that generated it, about "balance". Heck – I can tell you what's WRONG with the Twitter software – why ITS OWN LIBERAL PREJUDICES CAUSED THIS.
What we see is EXACTLY what would have resulted from a liberal mind attempting to "balance things" in its own image. The interesting part is how they did it – a kind of SEMI-AUTOMATIC MODERATION USING EACH OTHER. And when you combine all the little wisps of human intelligence, locked in code, the "deciding software" ACTS exactly like what it is – a human intelligence – in silico – conspiring to be our nanny.
Interesting stuff.
No, seriously – I often get the idea that explaining WHY certain things are understandable facts – NOT coincidence and NOT conspiracy (OK, maybe a DIFFERENT conspiracy than we originally thought) – might actually WORK to get people to realize Jews simply aren't out to "get them" – and even more to the point why human psychology is largely the same, but history has put us all into fascinatingly different yet very real and not always nice streams of space and time which sometimes veer into – well – let's just say "interesting times".
Complicated business.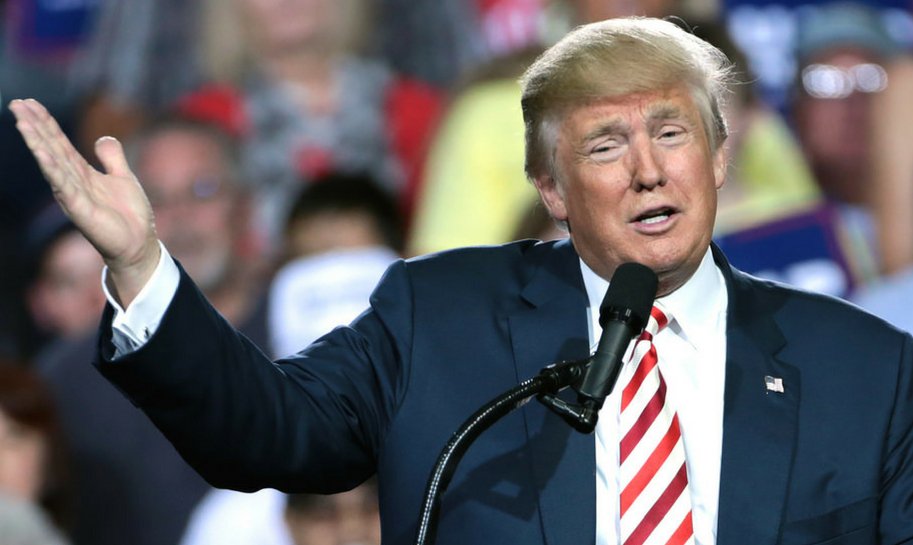 Nevertheless, one has to PICK THEIR BATTLES HERE. It is EXTREMELY difficult to reason with many – possibly MOST real antisemites, and – well – I don't have any strong arguments against those who would say that I am wasting my time. Maybe I am. Nevertheless, sometimes I just want to blurt out on these Twitter timelines something like: "Guys – if you would just go after communists and Bolsheviks and socialists and whatever, and drop the 'Jews' thing, you would clear out all the toxic cultural Marxist scum and free yourselves from your media chains, without creating the very BACKLASH that pens you in like dumb animals."
Those who have not yet figured out that DAMN NEAR ANYTHING can be hidden behind the "antisemitism" accusation are just SHEEP to whoever wields that weapon.
Go after THE THING ITSELF. Don't go after WHO IS STATISTICALLY USED FOR IT. WHICH MAY BE A LIE OR A *FRONT* ANYWAY.
*FRONT* is emphasized for the future. "They want you divided" is very, very, very smart. It uses human shields like a CHAMP.
SO – back to the story.
I had gone onto one of these Battle Beagle posts where he's talking about some Cultural Marxist vile adult cartoon called "Big Mouth" (Netflix – Obama – Susan "Mugabe is a Moderate" Rice – need I say more? – "adult cartoon" – OH, BUT JOE CAMEL GOES AFTER KIDS!) which features a moment where there is a ship that bears the name "S. S. Liberty".
This is a reference to the USS Liberty, which was an American Navy vessel which was ATTACKED by Israel during the Six-Day War.
Yes, there is a weird excuse here, in that – in this particularly noxious episode of the show – a girl has her first period INSIDE THE STATUE OF LIBERTY! And that is why the episode is entitled "Everybody Bleeds"! Hooray! So all it is, is a REFERENCE to THAT JOKE!
This is what we call "cover" in the anti-communism game. They ALWAYS use it.
They think they're SO SMART.
You can imagine the discussion that ensues. Or you can just check it out, until Battle Beagle's account is inevitably (nevertheless, hopefully not) deleted. Here.
I have to admit – I was thinking to myself "CRAP! What the hell was [whoever] thinking when they did THAT?"
There can be reasons, but next ask WHY beyond those reasons.
Maybe it was a kind of weird self-deprecating joke. Maybe it was TROLLING the Alt-Right. Or MAYBE – just maybe – it was simply meant to do EXACTLY what it did – meaning to TRIGGER THE ANTISEMITES.
That's actually the KEY to the problem, in my opinion. Dividing from cover is BRILLIANT cultural Marxist psychology. Anger and whip up the antisemites and SCARE JEWS AND ISRAEL SUPPORTERS at the same time.
Meaning that in the latter case, they SCARE UP THE COVER.
Provocation. IT WORKS.
See Candace Owens. It works for blacks, too. You have to listen to her speech. It's brilliant. Is 2024 too early for this woman? 2028 for sure.
Here was my response:
But let's not go there just yet. You see it, though, don't you?
The whole USS Liberty incident is a HUGE recruiting tool for antisemites. It will be debated endlessly like Pearl Harbor, Gulf of Tonkin, the Reichstag fire – whatever. It's AUTOMATIC DIVISION.
Now consider THIS idea – which looks completely separate, but it's not.
This wonderful Martin Geddes tweet is more about big social chaos (I can fit 9/11 into it very easily, with room to spare for Iranian and Nork nukes, and OH YEAH, let's go even bigger and just say "nuclear fears" or "terrorism"), but it even works for smaller potatoes like stirring up antisemites on Twitter and Gab.
"THEY WANT YOU DIVIDED."
Just keep repeating it. That Q quote is a WINNER for eternity.
HUMANITY as a whole is being KEPT DOWN ON THE FARM by DIVISION.
What's happening here – at the DEEPEST LEVELS – isn't "Jews rubbing it in our faces", which is what the antisemites all want to believe in the comfort of an easy, small belief that a small force is arrayed against them.
What is happening is that Cultural Marxists – who I believe are FRONTING for higher and much bigger forces, shall we say – are sowing division, and the SHEEP are grazing on the poisoned weeds.
Anyway, there was a reply on Battle Beagle's post that I thought was very astute:
This is a KEY realization. So I responded back with a Yuri Bezmenov video on demoralization, resisting the urge to lecture "It's not Jews – it's Marxists – and WORSE". I just stuck to the greater truth of DEMORALIZATION.
NOW – this is critical. Notice that somebody replies to this, and tries to circle things back to the comfort narrative with old antisemitic memes. They WANT to maintain the narrative. "It's not Marxists – it's JOOZ!"
If it's not obvious, this response is basically "Jews poisoning the well – AGAIN".
Don't look away. Look at it. This is how viral antisemitic memes propagated before there was an internet. The FEAR LEVEL had to be higher. "Your baby is going to die because of your Jewish neighbor."
THIS is how they could CAUSE POGROMS.
We can SEE this now because we have the internet, and we have deeper understanding through what amounts to MODEL UNIVERSES.
"THEY WANT YOU DIVIDED."
Now Twitter could VIRTUE SIGNAL by deleting the Battle Beagle account, in some kind of dramatic horror, but why on Earth (COUGH) should they? Not if they TRULY want to dig down under MODERN antisemitism and ACTUALLY SEE how it is being continuously fed OLD antisemitic MYTHS as a justification for new outrage.
So that we can UNDERSTAND IT.
So that we can ACTUALLY FIGHT IT.
So now understand – I just had an AMAZING teaching moment about how HUMAN DIVISION happens – how old memes lock us in to old myths and old stereotypes. And Twitter [presumably now] wants to DELETE MY PROOF?
I mean, some idiot can report it, and it's GONE.
In fact, let me go so far to say that IF TWITTER suspends or deletes the Battle Beagle account as a virtue signal, then they are either ON THE OTHER SIDE or they are CONTROLLED OPPOSITION.
This was my response to Martin Geddes. See WHY I said this, and WHY it applies here. See WHY I'm saying "don't be sheep, people. Figure out WHY this stuff is happening."
We are in a SCRIPT of DIVISION.
Embracing old reliable division memes is PART OF THE SCRIPT.
Fearing the old reliable division memes is PART OF THE SCRIPT.
Deleting things in horror is PART OF THE SCRIPT.
Looking away is PART OF THE SCRIPT.
Not understanding is PART OF THE SCRIPT.
Not digging deep is PART OF THE SCRIPT.
And what I'm saying is IGNORE THE SCRIPT.
Q said we're in a movie.
We're taking over this movie.
W
You angry like Gamera? Be smart like this lady.
SEEK FIRST TO UNDERSTAND.
Even if you don't understand at first.
Just remember that human understanding will fail, but GODLY understanding will not.