How a Lawsuit REVERSING the Holder-Created and Media-Assisted Trayvon Narrative Promises To Destroy the BGI, the Fake News, and the Obama Legacy in the Collapse of an Architecture of LIES, While Freeing Black America from Addiction to Democrat Socialist Victim Psychology
Don't look now, but the very case that turned The Conservative Treehouse into a POWERHOUSE is about to heat up again – but this time in REVERSE.
George Zimmerman, the neighborhood watch volunteer who was acquitted in the 2012 fatal shooting of unarmed black teen Trayvon Martin, is suing Martin's family and Florida prosecutors, claiming that they engineered false evidence in the homicide trial.  

The lawsuit filed Wednesday in Polk County Circuit Court seeks $100 million in civil damages for defamation, abuse of civil process and conspiracy. 

It alleges that the prosecution's key witness in Zimmerman's 2013 murder trial, Rachel Jeantel, was an imposter coached by the family and their lawyers. 

The lead defendant in the suit is Sybrina Fulton, Martin's mother. Fulton became a nationally-acclaimed advocate for social justice and reducing gun violence in the wake of her son's death, and is now running for a seat on the Miami-Dade County Commission. 

The second defendant is the family's attorney, Ben Crump. He is accused of defamation and attempting to 'deprive Zimmerman of his constitutional and other legal rights'. 

The lawsuit also names Harper Collins, accusing the publisher of defaming Zimmerman by publishing Crump's book, Open Season: Legalized Genocide of Colored People, 'with actual malice knowing the untruth or at a minimum a reckless disregard for the truth'. 

https://www.dailymail.co.uk/news/article-7756349/George-Zimmerman-SUES-Trayvon-Martins-family-100MILLION.html
Again, I URGE YOU to read the original article, preferably after I explain a few things.
LINK: https://www.dailymail.co.uk/news/article-7756349/George-Zimmerman-SUES-Trayvon-Martins-family-100MILLION.html
---
There are many people on our side, fresh from looking at Trump's AMAZING black voter poll numbers, who are going to avert their eyes, wring their hands, and go "WHY NOW? CAN'T THIS ALL JUST GO AWAY?"
Hey – you wanted justice – HERE IT IS.
To everybody, I echo Sundance's famous words.
Don't look away.
The TRUTH itself and those who seek it – ALL OF IT – have no agenda other than TRUTH.
Many of us here came together back in the 2012-2014 time-frame PRECISELY because the ONLY place we could find truth about the Trayvon Martin case WAS Sundance's site, theconservativetreehouse.com.
One of the things which utterly horrified me about the Trayvon Martin / George Zimmerman case, during the "even more radical" second Obama term, was the way that the "mainstream" media completely abandoned its normal due diligence to find ALL of the truth. Sure, before Trayvon, they often HID the truth, or put the truth at the end of the article, or just downplayed it by a mention, but SOMEBODY always bothered to report the last uncomfortable fact.
But not in this case.
Naturally, in such a prominent case, we wanted to know more about the parties involved from social media. Hey – social media SOLVES CASES. The MEDIA is normally quite hungry for such information, and quite "liberal" in putting it back out for OUR consumption.
But in the Trayvon Martin case?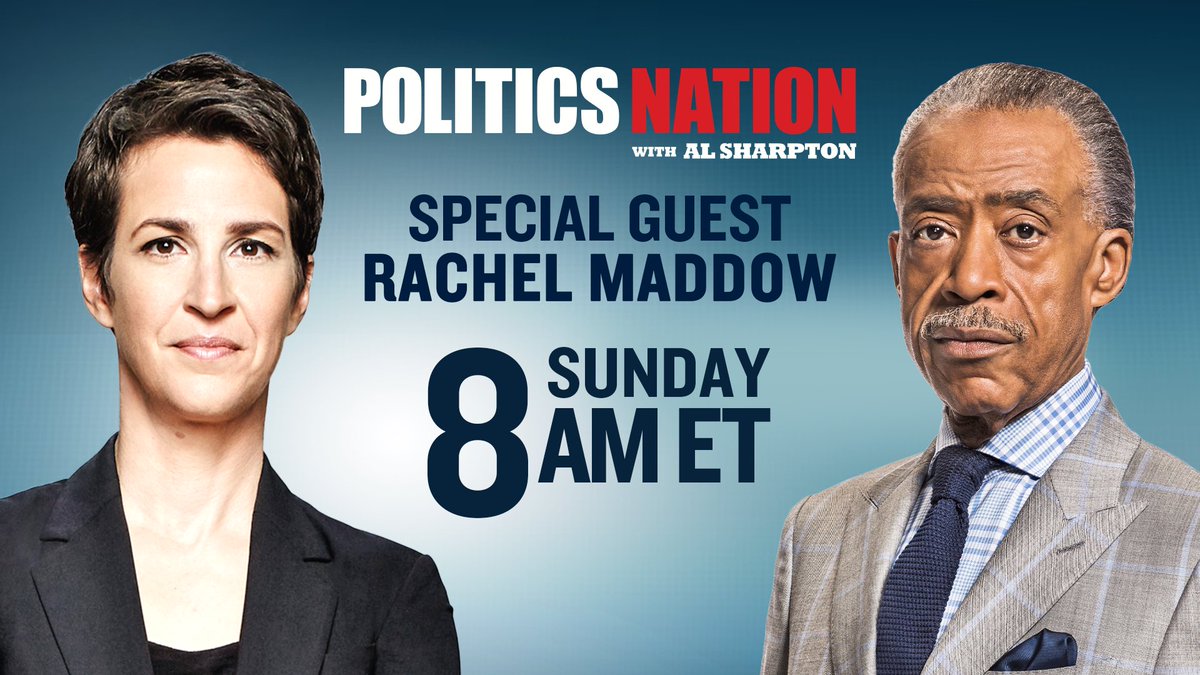 C R I C K E T S
As things advanced in the case, I kept looking for new information on Trayvon's ACTUAL behavior as evidenced by social media. NOTHING. Sorry – no way a kid Trayvon's age wasn't all over social media.
And then a gal named Dixie on an old Tea Party social networking site introduced me to a BLOG that actually had ANSWERS.
I would give you links to the articles Sundance wrote on this case, but they go into the HUNDREDS AND BEYOND. If you simply go to CTH and search on "Trayvon" in the search widget, you will get TWENTY PAGES of headlines and excerpts for JUST the articles with the word "Trayvon" in the title.
That's right. ONLY if they have "Trayvon" in the title. Around 200 articles.
Here is the OLDEST one I could find – where Sundance was very sorry for Trayvon's family and friends, but is already suspicious, based on the involvement of Al Sharpton.
LINK: https://theconservativetreehouse.com/2012/03/23/look-im-as-concerned-at-trayvon-martins-shooting-as-anyone-but-a-million-hoodie-march-really-cmon/
But that TWENTY pages of headlines were just the ones where the word TRAYVON was in the title. Many others just had the word "Zimmerman", or one of the other players.
The total number of pages of headlines for articles MENTIONING Trayvon Martin anywhere is 131. That is 130 pages of 10 headlines each plus 2, for a total of 1302 articles mentioning Trayvon Martin.
So if I have not convinced you that SUNDANCE knows this subject – wellllllll – there ain't no convincing.
---
So what is new NOW?
AND I QUOTE.
The complaint alleges that the Sanford Police Department thoroughly investigated the February 2012 shooting and closed the case as self-defense the following month.  

One week later, the suit claims, Crump produced a recording of 'Diamond Eugene', who he said was Martin's 16-year-old girlfriend who was on the phone with the victims minutes before the confrontation with Zimmerman.  

Two days after that, 18-year-old Jeantel, Eugene's half sister, appeared before the court and 'provided false statements to incriminate Zimmerman based on coaching from others'. 

The suit alleges that Martin's cell phone records prove Jeantel was not on the phone with him before the altercation, and that she 'lied repeatedly to cause Zimmerman's arrest and to try to send him to prison for life'. 

It charges that Eugene was Martin's real girlfriend and did speak with him prior to the shooting, but that Eugene asked Jeantel to pretend to be her so that she didn't have to testify.   

Klayman said several defendants in the suit 'have been proven to know about the switch to the imposter witness' – including Fulton, Crump and Florida prosecutors Bernie de la Rionda, John Guy, Angela Corey.  

The attorney said the allegations did not emerge at the trial and that 'the fraud was perpetuated on the court'.

'It was a complete travesty of justice which destroyed my client's life,' Klayman said. 'People are destroyed and smeared and they have to start fighting back.' 

Klayman said the allegations in the new lawsuit are based on shocking evidence exposed in a book and documentary by film director Joel Gilbert, called The Trayvon Hoax: Unmasking the Witness Fraud that Divided America.

The film was scheduled to debut at the Coral Gables Art Cinema on Thursday following a press conference about the lawsuit, but the theater posted on Twitter on Wednesday that it 'was not aware of all of the details surrounding this event and has made a decision to cancel it'.

Klayman later announced that he was searching for a new venue for the screening. 
Go HERE for the full story on the film and the HOAX:
LINK: https://theconservativetreehouse.com/2019/09/12/filmmaker-joel-gilbert-set-to-reveal-the-hoax-behind-rachel-jeantel-witness-8/
---
Now, if you read the Daily Mail article, you will find that it even offers a PDF of the complaint, so it is good journalism. HOWEVER, you will also note that the article has to go through all sorts of PC motions to frame the Crump BGI (Black Grievance Industry) as heroic, all the former plaintiffs, now defendants as being of sterling character, and Klayman being a nearly disbarred ogre (they're a bit light on details there, interestingly, but not surprisingly).
WHATEVS.
Get your popcorn. While Crump seems to have been a blind squirrel finding a good nut with his last case (the "wrong apartment" shooting), he looks to be headed for a fall here. And it could not happen to a more deserving scoundrel.
You want details on that? Start here:
LINK: https://theconservativetreehouse.com/?s=crump
Dig into this, and you will find a world of PLAYERS, SLACKERS, and HUSTLERS.
---
So – why do I relish this potentially very divisive case – this raising of the dead that everybody wants to go away? Ironically, because getting rid of the DEMOCRAT HOAX INDUSTRY is something that needed to be done right after Tawana Brawley, but never HAS been done. We CANNOT destroy the Democrat Plantation without tearing down their big cotton gin called BGI.
Now that #BLEXIT is here, it's time. REAL civil rights needs REAL causes and – when it goes to court – REAL cases. These FAKE HOAX CASES need to be a thing of the past, and if the FAKE NEWS won't put a STOP to them, then it's UP TO US.
Part of getting rid of the VICTIM mentality is getting rid of Democrat socialist social justice hoaxing. It's bad enough to play victim on weak cases where criminal behavior comes to a bad end, but it's even worse when there are LIES and HOAXING involved.
TRAYVON MARTIN LED TO JUSSIE SMOLLETT.
And this is ALL on the DEMOCRATS watch, if not THEIR DOING.
It is well past time to end ALL of these lies, because TRUE equality will never happen for black America while the LURE of LIES and EASY MONEY is used to keep a significant part of America on the Democrat Plantation through institutional DISHONESTY, PRETENSE OF IGNORANCE, and FALSE RACIAL RIGHTEOUSNESS when caught. Time to make Ben Crump stick to REAL cases. Black America deserves no less.
REAL victims. REAL cases. REAL causes.
REAL jobs. REAL voices. REAL power.
No more lies. No more propaganda. No more hoaxes.
No more Trayvons. No more Mike Browns. No more Jussies.
W