This Superlative Sanctuary Sunday Open Thread, with full respect to those who worship God on the Sabbath, is a place to reaffirm our worship of our Creator, our Father, our King Eternal.
It's also a place to read, post and discuss news that's worth knowing and sharing. Please post links to any news stories that you use as sources or quote from.
In the QTree, we're a friendly and civil lot, unencumbered by political correctness. We encourage free speech and the open exchange and civil discussion of different ideas. Topics aren't constrained, and sound logic is highly encouraged, all built on a solid foundation of truth and established facts.
We have a policy of mutual respect, shown by civility. Civility encourages discussions, promotes objectivity and rational thought in discourse, and camaraderie in the participants – characteristics we strive toward in our Q Tree community.
Please show respect and consideration for your fellow QTreepers.
Before hitting the "post" button, please proofread your post and make sure you're addressing the issue only, and not trying to confront another poster.
If you feel the need to bare your fangs, we have a companion site – called The U Tree – where all legal speech is allowed and where you can run wild and free with the Wolfpack.
But NOT HERE in The Q Tree. Personal attacks, name calling, ridicule, insults, baiting and other conduct for which a penalty flag would be thrown are VERBOTEN.
In The Q Tree, we're compatriots, sitting around the campfire, roasting hot dogs, making s'mores and discussing, agreeing, and disagreeing about whatever interests us. This board will remain a home for those who seek respectful conversations.
Please also consider the Important Guidelines, outlined here. Let's not give the Internet Censors a reason to shut down this precious haven that Wolf has created for us.
---
The Storm is upon us.
Please remember to Pray for our President.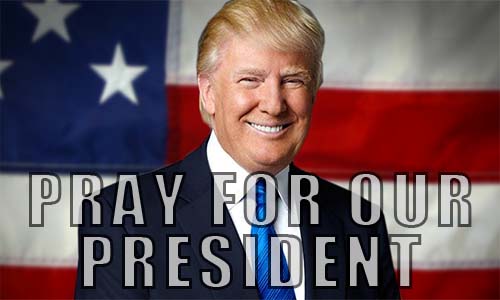 ---
AND WHAT TIME IS IT?
TIME TO DRAIN THE SWAMP!!!
Our movement is about replacing a failed and CORRUPT political establishment with a new government controlled by you, the American People.
Candidate Donald J. Trump
---
Also remember Wheatie's Rules:
No food fights.
No running with scissors.
If you bring snacks, bring enough for everyone.
---
---
On this day and every day –
God is in Control
. . . and His Grace is Sufficient, so . . .
Keep Looking Up
---
Hopefully, every Sunday, you can find something here that will build you up a little . . . give you a smile . . . and add some joy or peace, very much needed in all our lives.
"This day is holy to the Lord your God; do not mourn nor weep." . . . "Go your way, eat the fat, drink the sweet, and send portions to those for whom nothing is prepared; for this day is holy to our Lord. Do not sorrow, for the joy of the Lord is your strength."
---
Is It Well With Your Soul?
As interesting as it may be, diving into the intrigue, speculation, players and possible results of a seemingly planned and executed world-wide flu pandemic, it might be beneficial to step back and remember that:
For our struggle is not against flesh and blood,
but against the rulers, against the authorities,
against the powers of this dark world
and against the spiritual forces of evil
in the heavenly realms.
Throughout history, God has been instructing mankind about the consequences of chasing after sin and about the benefits of following Him.
God allows evil to exert its influence on man, from within and without. Man, invariably, will be enticed by evil's schemes. After a time, God steps in and destroys evil's scheme, being merciful to man and giving mankind an opportunity to learn, repent and follow Him.
Adam and Eve in Eden, Noah and the Flood, the Tower of Babel, the 10 plagues in Egypt, the Exodus, 40 years in the desert, the 10 Commandments, the conquest of the Promised Land, the good and bad kings of Israel, Esther and Haman, Daniel and the Satraps, David and Bathsheba, the arrival, ministry, rejection and crucifixion of Jesus, the Messiah, and two destructions of the Temple in Jerusalem are a few of the more well-known examples of evil's influence, mankind's weakness and opportunities to learn, repent and follow God.
We see this process in historical and recent world events and also in current world events and our daily lives.
The current deadly and injurious coronavirus flu pandemic is a good example. We know there are certain players in this drama that are not acting out of the best interests of all involved. The major players might be the government of China, the Communist Party, scientists and organizations that have sold their allegiance for money, Marxists and others who want to see America and her people destroyed and even certain members of the House, Senate, current administration and others. These people are motivated by lust for power, love of money and desire for fame.
The thing of it is, these people really aren't the major players . . . they're 2nd rate bit actors at best. The major players are the evil powers of this world and in the heavenly realms.
God and His heavenly beings are in opposition to the evil powers of this world and in the heavenly realms. Although God could simply destroy all evil powers with a word from His mouth, He has chosen, for His purposes and plans, to allow evil limited powers and capabilities in their interactions with His heavenly beings and mankind. This is the great battle that is being waged in realms that are visible to us and other realms that are not visible to us.
God uses mankind to implement elements of His will on earth. In that manner, we may be participants in this great battle, and may not merely be spectators. We are to wear the armor of God so that we can stand in this battle. But, whatever our involvement, God has already won the war . . . it must, however, be played out to complete God's will and plan for mankind.
In this present struggle we may become fearful of getting sick, of the discomfort and pain, and for the loss of our lives. All of this is very much real, but since each of us will die sometime, our main concern should be for the condition of our souls.
And do not fear those who kill the body but cannot kill the soul. But rather fear the One who is able to destroy both soul and body in hell. Matthew 10:28
Be alert and of sober mind. Your enemy the devil prowls around like a roaring lion looking for someone to devour. 1 Peter 5:8
Therefore we must pay much closer attention to what we have heard, lest we drift away from it. Hebrews 2:1
We can't allow ourselves to be consumed with either fear or the desire for justice or vengeance.
If it is possible, as far as it depends on you, live at peace with everyone. Do not take revenge, my dear friends, but leave room for God's wrath, for it is written: "It is mine to avenge; I will repay," says the Lord.   Romans 12:18-19
Our prize is not now, nor of this world. But, someday in the future, probably after our brief lives have been completed, we will by command, at the shout, at the last trump, be called to become eternal citizens of our true homeland. Pain and sorrow and the sickness of our present world will be left far behind, along with our present perspective of the flu and the world.
Last thoughts for the present time:
If my people, who are called by my name, will humble themselves and pray and seek my face and turn from their wicked ways, then I will hear from heaven, and I will forgive their sin and will heal their land. 2 Chronicles 7:14
---
Another thought for this time of upheaval in our lives:
Anxiety, fear and loss of control;
You fear for your life, but what of your soul?
Of all things true, man was born and will die
And then the Judgment by our Lord on High.
We pray for revival, all over our land,
That we turn to God and His merciful hand.
Let us be humble and ever seek His face,
His peace, His joy and His bountiful grace.
---
The Armor of God – Ephesians 6
10 Finally, my brethren, be strong in the Lord and in the power of His might. 11 Put on the whole armor of God, that you may be able to stand against the wiles of the devil. 12 For we do not wrestle against flesh and blood, but against principalities, against powers, against the rulers of the darkness of this age, against spiritual hosts of wickedness in the heavenly places. 13 Therefore take up the whole armor of God, that you may be able to withstand in the evil day, and having done all, to stand.
14 Stand therefore, having girded your waist with truth, having put on the breastplate of righteousness, 15 and having shod your feet with the preparation of the gospel of peace; 16 above all, taking the shield of faith with which you will be able to quench all the fiery darts of the wicked one. 17 And take the helmet of salvation, and the sword of the Spirit, which is the word of God; 18 praying always with all prayer and supplication in the Spirit, being watchful to this end with all perseverance and supplication for all the saints—
---