This Sanctuary Sunday Open Thread, with full respect to those who worship God on the Sabbath, is a place to reaffirm our worship of our Creator, our Father, our King Eternal.
It is also a place to read, post and discuss news that is worth knowing and sharing. Please post links to any news stories that you use as sources or quote from.
In the QTree, we're a friendly and civil lot. We encourage free speech and the open exchange and civil discussion of different ideas. Topics aren't constrained, and sound logic is highly encouraged, all built on a solid foundation of truth and established facts.
We have a policy of mutual respect, shown by civility. Civility encourages discussions, promotes objectivity and rational thought in discourse, and camaraderie in the participants – characteristics we strive toward in our Q Tree community.
Please show respect and consideration for our fellow QTreepers. Before hitting the "post" button, please proofread your post and make sure you're addressing the issue only, and not trying to confront the poster. Keep to the topic – avoid "you" and "your". Here in The Q Tree, personal attacks, name calling, ridicule, insults, baiting and other conduct for which a penalty flag would be thrown are VERBOTEN.
In The Q Tree, we're compatriots, sitting around the campfire, roasting hot dogs, making s'mores and discussing, agreeing, and disagreeing about whatever interests us. This board will remain a home for those who seek respectful conversations.
Please also consider the Guidelines for posting and discussion , outlined here https://wqth.wordpress.com/2019/01/01/dear-maga-open-topic-20190101/
Let's not give the Internet Censors a reason to shut down this intellectual haven that Wolf has created for us.
---
The Storm is upon us.
Please remember to Pray for our President.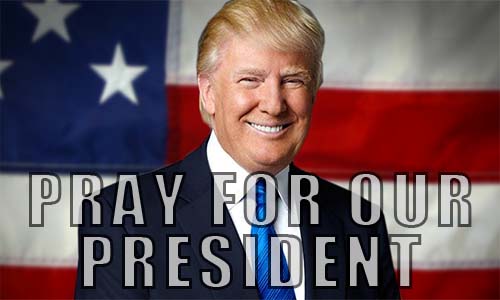 ---
AND WHAT TIME IS IT?
TIME TO DRAIN THE SWAMP!!!
It's time to replace
a failed and CORRUPT political establishment
with a new government
controlled by you, the American People.
~ Candidate Donald J. Trump
---
Also remember Wheatie's Rules:
No food fights.
No running with scissors.
If you bring snacks, bring enough for everyone.
---
And,
---
On this day and every day –
God is in Control
. . . and His Grace is Sufficient, so . . .
Keep Looking Up
---
Hopefully, every Sunday, we can find something here that will build us up a little . . . give us a smile . . . and add some joy or peace, very much needed in all our lives.
"This day is holy to the Lord your God;
do not mourn nor weep." . . .
"Go your way, eat the fat, drink the sweet,
and send portions to those for whom nothing is prepared;
for this day is holy to our Lord.
Do not sorrow,
for the joy of the Lord is your strength."
---
First Things First
This is the time of year when many of us think about making some resolutions for the new year, even though we know that our efforts, in general, will meet with something short of success in far less time than we would have imagined.
So, what is it that we might put on our "shoot for success but miss" list for 2021? The most popular New Year's resolutions seem to deal with something that will improve us personally: exercise more, lose weight, get organized, learn a new skill or hobby, live life to the fullest, save more money / spend less money, quit smoking, spend more time with family and friends, travel more, or read more.
Now, if we look at this situation as Christians, and we are, we would want to choose New Year's resolutions that would benefit us in our Christian walk . . . such as work at developing more characteristics like those of the Fruit of the Spirit, read and study the Bible more, improve my prayer life, get involved in more church activities or be a better witness.
All those are well and good, but if we think of our lives as Christians, we wouldn't want to choose resolutions that make sense to us but, rather, we'd choose resolutions that reflect what God wants for us.
Attempting to accomplish all things that God's Word says Christians should be and do is a very large task, and it reminds me of making a list of things that we think are good things to do and then working off the items that are on the list. I don't think this is what God wants to see from us. I think He wants, rather than us working off a list, is for us to change our hearts, so that the items on the list come naturally as a result.
So, thinking about resolutions this way, perhaps the items we need to concentrate on aren't on a giant list of thousands, but could be summed up by the two greatest commandments: to love God with all our heart, mind and soul and to love our neighbors as ourselves.
I think we're narrowing in on our answer here. We need to concentrate on developing love in our Christian walk . . . specifically, agapé love, love that is a motivation for action that we are free to choose or reject.  Agapé is a sacrificial love that voluntarily suffers inconvenience, discomfort, and even death for the benefit of another without expecting anything in return.
So, what does that specifically mean . . . to agapé God? I think it means that we should go out of our way to do what God wants, for His glory, even though at the time we may feel that it isn't something we necessarily want to do.
And agapé our neighbors? Agapé love is patient and kind. It does not envy, it does not boast, it is not proud. It does not dishonor others, it is not self-seeking, it is not easily angered, it keeps no record of wrongs. Agapé love does not delight in evil but rejoices with the truth. It always protects, always trusts, always hopes, always perseveres. Agapé love never fails. This is how we should treat those around us.
But, once again, I think I'm missing something important here. Developing more agapé love in my Christian walk is undoubtedly very important, but is that what God thinks is paramount?
Well, we go to God's Word for the answer here. What better place to go to find out what God wants. First things must come first. So . . . what's first?
In the sermon on the mount, Jesus, although speaking about not having anxiety over even the essentials of our lives (our food, something to drink and adequate clothing), gives us a clear priority: "Seek ye first the Kingdom of God and His righteousness . . ."
So, OK, just what is this Kingdom of God that we're supposed to seek first? Again from God's Word:
"For the kingdom of God is . . . a matter of righteousness, peace and joy in the Holy Spirit . . ." Righteousness first, then peace and joy in the Holy Spirit.
Naturally, the question arises, "How do I go about getting this righteousness?" I know that it's not inherent in me, and I'm certainly not showing righteousness by all that I do in the world today.
Back to God's Word. "not having a righteousness of my own that comes from the law, but that which comes through faith in Christ, the righteousness from God that depends on faith— " .
The concept of faith counted as righteousness is not a new concept. Way back in Genesis, "Abram had faith in the Lord, and He credited it to him as righteousness.", and "For therein is revealed a righteousness of God from faith unto faith: as it is written, But the righteous shall live by faith."
So, our righteousness comes from faith in Christ and in God. We are to trust in the Lord with all our hearts and not lean on our own understanding.
Christ and the Holy Spirit are within us . . . Christ our righteousness reconciles our sinful nature with God and God's Holy Spirit works within us to change us, well, probably in every way on our giant list of thousands . . . and more.
So, for me, my New Year's resolution is to acknowledge Him as supreme in every facet of my life and trust Him to make those changes in me that He sees fit . . . to give the things of the world in my life to God, trusting that He will ensure that ". . . all things work together for good to them that love God, to them who are the called according to his purpose."
Now, this can't be a "state it and forget" it resolution. My part, with the proddings and support of the Holy Spirit, is to continually recognize that it is God who is in control of my life, always, in every way, and to trust Him to lead me down the proper paths.