This Sanctuary Sunday Open Thread, with full respect to those who worship God on the Sabbath, is a place to reaffirm our worship of our Creator, our Father, our King Eternal.
It is also a place to read, post and discuss news that is worth knowing and sharing. Please post links to any news stories that you use as sources or quote from.
In the QTree, we're a friendly and civil lot. We encourage free speech and the open exchange and civil discussion of different ideas. Topics aren't constrained, and sound logic is highly encouraged, all built on a solid foundation of truth and established facts.
We have a policy of mutual respect, shown by civility. Civility encourages discussions, promotes objectivity and rational thought in discourse, and camaraderie in the participants – characteristics we strive toward in our Q Tree community.
Please show respect and consideration for our fellow QTreepers. Before hitting the "post" button, please proofread your post and make sure you're addressing the issue only, and not trying to confront the poster. Keep to the topic – avoid "you" and "your". Here in The Q Tree, personal attacks, name calling, ridicule, insults, baiting and other conduct for which a penalty flag would be thrown are VERBOTEN.
In The Q Tree, we're compatriots, sitting around the campfire, roasting hot dogs, making s'mores and discussing, agreeing, and disagreeing about whatever interests us. This board will remain a home for those who seek respectful conversations.
Please also consider the Guidelines for posting and discussion printed here: https://www.theqtree.com/2019/01/01/dear-maga-open-topic-20190101/
Let's not give the Internet Censors a reason to shut down this intellectual haven that Wolf has created for us.
---
The Storm is upon us.
Please remember to Pray for our President.
---
And,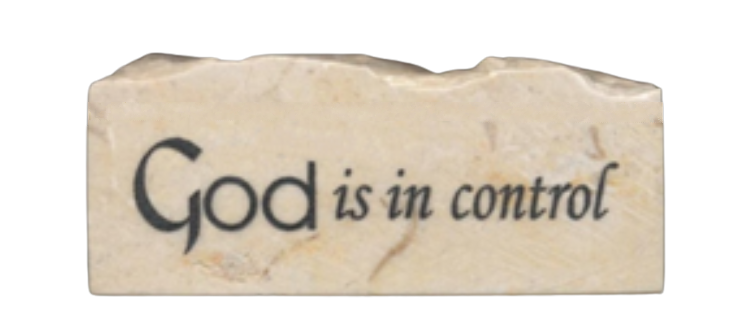 ---
All Things Work Together For Good . . .
Many things are happening now in this country and around the world that would tend to make some people doubt if the end result will be "good". In God's plan, not everything will end up in a situation that someone might define as good, but God knows why He is doing things this way and we have just got to believe that. Why? Because the end result will be very good, indeed!
Most of us, if not all, won't be able to see how, for example, the persecution and deaths of vast numbers of Christians in the last 2,000 years could possibly be good. However, God is in control and He has permitted that persecution and those deaths to happen as part of His perfect plan. And God knows that the persecutions and deaths will all work together with other events so the big picture end result is good. We just can't see it from our earthly perspective.
God's Word says: "And we know that all things work together for good to those who love God, to those who are the called according to His purpose. For whom He foreknew, He also predestined to be conformed to the image of His Son, that He might be the firstborn among many brethren. Moreover whom He predestined, these He also called; whom He called, these He also justified; and whom He justified, these He also glorified." (Romans 8:28-30)
For our good . . . let's see . . . we, the wicked, sinful, totally undeserving are chosen by God to get resurrected bodies that are spiritual and imperishable, raised in glory and power. And, after that, we get to live for eternity (get that? for eternity), living with Jesus and God, where Jesus has prepared places for us . . . in a place encrusted by gems with gates made from giant pearls, and streets of transparent gold lighted by God's glory. A river of the water of life, clear as crystal, comes from the throne of God and of the Lamb, in the middle of its street and on either side of the river is the tree of life. There will be no more tears, pain, crying, sorrow or death, but, I believe, God's peace, perfect joy, thanksgiving, praise and worship, and many other things that are totally beyond our imagination.
Yes, I would most assuredly say that things will have worked together for our good no matter the result of specific events leading up to the final conclusion.
What about all the things that cause us to say "oh, woe is me"? Is there much of a comparison between those things and what God has planned for us in the future for eternity? Thinking of that, shouldn't it be a bit easier to follow Paul's advice and rejoice in Christ? I mean a really deep-down, heartfelt Rejoice!
---
Now, taking a closer look at "all things work together for good" . . .
When Christians say all things work together for good, we are referring to a portion of one of the most quoted verses in the New Testament, Romans 8:28: "And we know that in all things God works for the good of those who love him, who have been called according to his purpose." Or, as the KJV translates it, "And we know that all things work together for good to them that love God, to them who are the called according to his purpose."
God works all things together for good—both His good and our good. As God is glorified, His people benefit.
In Romans 8, Paul contrasts a life lived in selfish pursuits (the flesh) and one lived in league with, or in accordance with, God (the Spirit). He impresses upon readers that our sovereign God is all-knowing, all-wise, and all-powerful.
We who love God can trust His goodness, His power, and His will to work out all things for our good. We journey together with Him.
The promise that God works all things together for good does not mean that all things, taken by themselves, are good. Some things and events are decidedly bad. But God is able to work them together for good. He sees the big picture; He has a master plan.
Neither does the promise that God works all things together for good mean we will get all that we want or desire. Romans 8:28 is about God's goodness and our confidence that His plan will work out as He sees fit. Since His plan is always good, Christians can take confidence that, no matter our circumstances or environments, God is active and will conclude things according to His good and wise design. With this knowledge we can learn to be content (see Philippians 4:11).
The fact that God works all things together for good means God's plan will not be thwarted. In fact, we are part of His plan, having been "called according to his purpose" (Romans 8:28). When we trust God and His way, we can be sure that He is active and powerful on our behalf (see Ephesians 3:20).
God knows the future, and His desires will be accomplished. "I make known the end from the beginning, from ancient times, what is still to come. I say, 'My purpose will stand, and I will do all that I please'" (Isaiah 46:10). Even when things seem chaotic and out of control, God is still in charge. We sometimes worry about what's happening to us because we do not know what is best for us. But God does.
The principle of God working all things together for good is well illustrated in the Old Testament account of Joseph's life. Early in Joseph's life, Joseph's jealous brothers sold him into slavery. In Egypt, Joseph rises to a position of responsibility. Then, he is unjustly imprisoned and forgotten about by his friends. God gifts him the ability to interpret dreams, and through that ability Joseph is once again raised to a place of honor and power. When drought forces Joseph's brothers to seek food elsewhere, they travel to Egypt and encounter Joseph, who eventually saves them from starvation and grants them a livelihood in his new land.
Throughout his life, Joseph trusted God no matter his good or bad circumstances. Joseph experienced plenty of bad things: kidnapping, slavery, false accusations, wrongful imprisonment, rejection, and famine. But in the end God brought things to a wonderful, life-affirming conclusion. God blessed Joseph's entire family through those painful circumstances and through Joseph's faith.
Paul's life is another testament to how God works all things together for good. Paul suffered shipwrecks, beatings, imprisonment, murder attempts, temporary blindness, and more—all within God's plan to spread the gospel (see Acts 9:16 and 2 Corinthians 11:24–27). Through it all, God was steadfastly working to bring about good and glorious results.
After promising that God works all things together for our good, Romans 8 concludes with the wonderful fact that God trumps everything that comes against Him and those who belong to Him. Christians are assured that nothing can ever separate us from God's love: "Who shall separate us from the love of Christ? Shall trouble or hardship or persecution or famine or nakedness or danger or sword? . . . No, in all these things we are more than conquerors through him who loved us. For I am convinced that neither death nor life, neither angels nor demons, neither the present nor the future, nor any powers, neither height nor depth, nor anything else in all creation, will be able to separate us from the love of God that is in Christ Jesus our Lord" (Romans 8:35–39). God's love is everlasting, and His wisdom is infinite. It doesn't matter who or what attempts to thwart God's plan; no one and nothing can. God will work all things together for the good of those who love Him. Our decision to align our will with God's and to always trust Him will be rewarded.
*https://www.gotquestions.org/all-things-work-together-for-good.html
On this day and every day –
God is in Control
. . . and His Grace is Sufficient, so . . .
Keep Looking Up
---
Hopefully, every Sunday, we can find something here that will build us up a little . . . give us a smile . . . and add some joy or peace, very much needed in all our lives.
"This day is holy to the Lord your God;
do not mourn nor weep." . . .
"Go your way, eat the fat, drink the sweet,
and send portions to those for whom nothing is prepared;
for this day is holy to our Lord.
Do not sorrow,
for the joy of the Lord is your strength."
Maranatha!