This Sanctuary Sunday Open Thread, with full respect to those who worship God on the Sabbath, is a place to reaffirm our worship of our Creator, our Father, our King Eternal.
It is also a place to read, post and discuss news that is worth knowing and sharing. Please post links to any news stories that you use as sources or quote from.
In the QTree, we're a friendly and civil lot. We encourage free speech and the open exchange and civil discussion of different ideas. Topics aren't constrained, and sound logic is highly encouraged, all built on a solid foundation of truth and established facts.
We have a policy of mutual respect, shown by civility. Civility encourages discussions, promotes objectivity and rational thought in discourse, and camaraderie in the participants – characteristics we strive toward in our Q Tree community.
Please show respect and consideration for our fellow QTreepers. Before hitting the "post" button, please proofread your post and make sure you're addressing the issue only, and not trying to confront the poster. Keep to the topic – avoid "you" and "your". Here in The Q Tree, personal attacks, name calling, ridicule, insults, baiting and other conduct for which a penalty flag would be thrown are VERBOTEN.
In The Q Tree, we're compatriots, sitting around the campfire, roasting hot dogs, making s'mores and discussing, agreeing, and disagreeing about whatever interests us. This board will remain a home for those who seek respectful conversations.
Please also consider the Guidelines for posting and discussion printed here: https://www.theqtree.com/2019/01/01/dear-maga-open-topic-20190101/
Let's not give the Internet Censors a reason to shut down this intellectual haven that Wolf has created for us.
---
The Storm is upon us.
Please remember to Pray for our President.
---
And,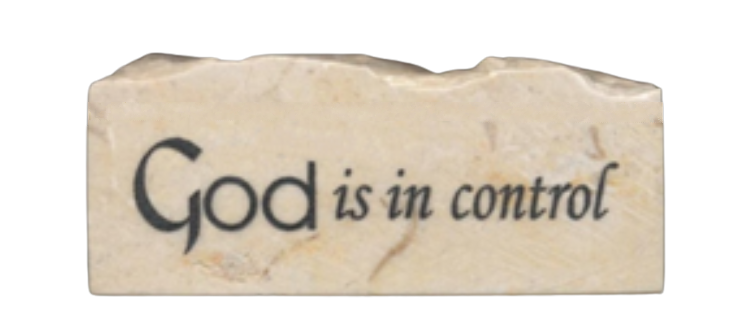 ---
My Thoughts Are Higher . . .
"For my thoughts are not your thoughts, neither are your ways my ways," declares the Lord. "As the heavens are higher than the earth, so are my ways higher than your ways and my thoughts than your thoughts." (Isaiah 55:8-9) ". . . my word that goes out from my mouth . . . will accomplish what I desire and achieve the purpose for which I sent it." (Isaiah 55:11)
A while ago we read about a very few top-level details concerning possible clandestine contingency operations carried out simultaneously against enemy assets located inside this country, and against enemy actions that take place outside the borders of the US. These operations are completely unfathomable to us without a lot more detail . . . and a few more synapses in our craniums would probably be necessary, too.
We also look around and see the corruption, violence, child trafficking, perversions, and general air of hatred that appears to be growing in our country and it's bewildering that God allows this to happen.
Now, compare us trying to understand these clandestine operational plans, and understanding why our country is deteriorating with trying to understand the plans and purposes of the Person who spoke the universe into being. The whole difficulty for us is that we're finite beings, trying to understand God, the Infinite.
So, what does God really mean when He says, 'my thoughts are higher than your thoughts'?
In Isaiah 55, the Lord invites Israel to return to an abundant life in Him. God reminds them that only He can supply what they need. He then says, "For my thoughts are not your thoughts, neither are your ways my ways. . . . As the heavens are higher than the earth, so are my ways higher than your ways and my thoughts than your thoughts" (verses 8–9).
A loving parent does things for a child that the child doesn't understand. Likewise, the Lord loves, guides, protects, and provides for us in ways we don't understand. His thoughts are higher than ours. As an infinite Being with infinite wisdom, God knows and understands things we cannot comprehend. We are wise when we bow to that knowledge rather than demand that He do things our way.
We live in a material world, so our natural focus is primarily on our physical needs. But when our thoughts are centered on mundane matters, we miss what God wants to show us. He is beyond time and space. His thoughts are always on the big picture. Our thoughts are earthly; His are heavenly. Our thoughts are limited; His are unlimited and unsearchable.
When God promises that "all things work together for the good to them who love God and are called according to His purpose" (Romans 8:28), His definition of good may not match ours. We may not see our struggles as leading to anything good because we can't see into the future. We cannot know how God's work in our lives will impact ourselves and countless others. He sees the whole picture; we see only the frame. Lost in our lowly thoughts, we cannot fathom the higher plan of God. That's why we have to trust Him when we don't understand.
In Jeremiah 29:11 God expresses some of His higher thoughts toward Israel: "For I know the plans I have for you, . . . plans to prosper you and not to harm you, plans to give you hope and a future." In this verse, God promised that the Israelites, exiled in Babylon, would one day return to their homeland. He encouraged them not to give up or think that the Lord had abandoned them. His thoughts toward them were higher than they could imagine, and they had to put their faith in His promises, even while enduring His discipline (2 Kings 21:14; Jeremiah 29:14). God was reminding His children that He can see around corners and into a future that they could not see. As God's children today, this verse also applies to us, knowing that God's thoughts toward each of us are on a higher plane than our own.
When God allows sorrow and pain to enter the lives of His beloved children, it's because His thoughts are higher than our thoughts. He intends to use our difficulties to produce the character of Christ in us (Romans 8:29). He comforts us in our troubles so that we can learn to comfort others (2 Corinthians 1:4).
His goals for us are higher than our goals for ourselves because His thoughts always have an eternal dimension. Our experiences are small pieces in a giant puzzle that stretches across human history from beginning to end. We may not understand our part in the puzzle, but we can trust that God does. As we surrender to His plan, we set aside our earth-bound thoughts and allow His higher thoughts to direct our paths (see Proverbs 3:5–6).
*https://www.gotquestions.org/my-thoughts-are-higher-than-your-thoughts.html
On this day and every day –
God is in Control
. . . and His Grace is Sufficient, so . . .
Keep Looking Up
---
Hopefully, every Sunday, we can find something here that will build us up a little . . . give us a smile . . . and add some joy or peace, very much needed in all our lives.
"This day is holy to the Lord your God;
do not mourn nor weep." . . .
"Go your way, eat the fat, drink the sweet,
and send portions to those for whom nothing is prepared;
for this day is holy to our Lord.
Do not sorrow,
for the joy of the Lord is your strength."