Whereupon we REALLY start messing with the enemy
---
I want to thank Lisa Mei Crowley for this little clip, which is now a bit of a Buddhist mantra for me.
LINK: https://t.me/themeitryx/759
"The advantage in life, in business, and in wartime goes to the competitor that does not flinch and does not broadcast his game plan." -Gen. Michael T. Flynn
As you know, I have always preferred to conduct my operations out in the open, as I find this conducive to honesty, honor, virtues of all kinds, and general decency. I find that secrecy breeds all sorts of counterproductive things. For this reason, I avoid email, DMs, PMs, and chats, and try to conduct the vast majority of my business and communication through posts themselves and comments here or on Gab.
HOWEVER – after January Sixth – and studying the aftermath of that day – I will be following General Flynn's advice. I will begin by NOT FLINCHING. I will be keeping as much as possible of my GAME PLAN AGAINST THE PROGZIS secret.
You may see me discussing TACTICS and TACTICAL RECOMMENDATIONS out in the open, as usual, but I will be concealing STRATEGY from the enemy. My sharing of strategy with you all will be on an AS NEEDED BASIS.
LET THEM LOSE – meaning SAYING NOTHING – will figure prominently in my public strategy.
I have applied this to Nancy Pelosi – now it applies to THEM ALL.
---
There are lots of reasons I'm about to shut up about what's going to happen, but one of the biggest ones is simply this. Now this quote's EXACT FORMS have a very RICH history, but let's not get distracted by that. Quos Deus vult perdere, prius dementat. Those whom God wishes to destroy, he first …
---
Now – here are some TACTICS. Let's begin.
Because the leftists routinely eliminate our best stuff from the internet using their censorship, here are MULTIPLE versions of the Flynn statement to overcome their ERROR OF CENSORSHIP.
LINK: https://www.bitchute.com/video/7mXYNlAYr1qQ/
VIDEO:
This little clip is actually from – as nearly as I can determine – a longer video collage which celebrated the PARDONING of General Flynn by President Trump.
Here is that video.
You will find that most of it – particularly at the end – is a compilation of hilarious Trump memes – BUT – from about 1:45 to 4:00 minutes, you will find a wonderful collection of Flynn quotations and sound bytes taken from speeches.
Now – THIS is where I began to see that there was great benefit in paying attention to Flynn's thoughts, both general and specific. There was not only a lot of overlap with TRUMP – there was a lot of overlap with Q.
We aren't hearing much from Q lately, are we? But let's be honest with ourselves – should we?
Maybe not. But in the meanwhile, IMO, studying FLYNN is the next best thing.
It is very useful to jump to a COLLECTION of Flynn's quotations, here, to see even MORE congruence of thought between Flynn and Trump, and Flynn and Q.
LINK: https://www.brainyquote.com/authors/michael-t-flynn-quotes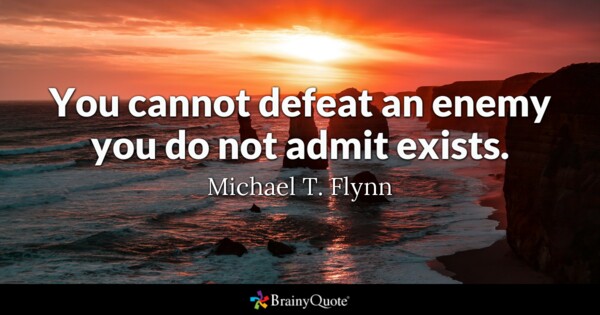 Be sure to go to the SECOND PAGE when you're done with that one.
LINK: https://www.brainyquote.com/authors/michael-t-flynn-quotes_2
Again, you will find that Flynn has much congruence with Trump on many issues (though not, interestingly, all of politics), and this is WHY Obama and the others were so determined to remove Flynn as Trump's NSC. Likewise, their taking out of Rich Higgins and Ezra Cohen-Watnick makes all kinds of sense now.
The left wanted NO "fall-back" on national security policy – or "national insecurity insanity" in my opinion.
This was especially true in terms of gaining clarity on dealings with radical Islam – that of which we were no longer even allowed to speak under Obama.
The point, however, is really much bigger than JUST radical Islam.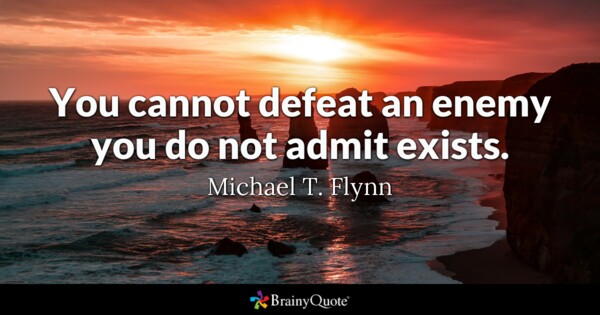 Flynn's point is a direct contradiction of a leftist imperative – that THE PARTY controls what exists and what does not. Note that this applied DIRECTLY to THE STEAL. To the normie masses, addicted to the MSM, "Election fraud did not exist."
And yet notice how they also controlled what DOES EXIST, too, and EVEN FOR US.
Notice how THE CREEP ALI AKBAR – that WICKED POS – came in and ginned up the CONTROLLED "Stop The Steal" movement, then HERDED IT to the Buffalo Jump. Yes – the communists control what "does exist" for us, too. Even if we don't want to admit it.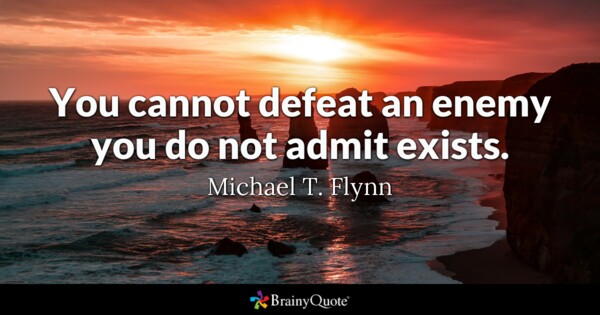 It's SOVIET. Flynn is careful not to STATE trap words like "Soviet" or "communist", but he teaches essential ideas that cut to the heart of the matter.
One more "reading assignment" on Flynn: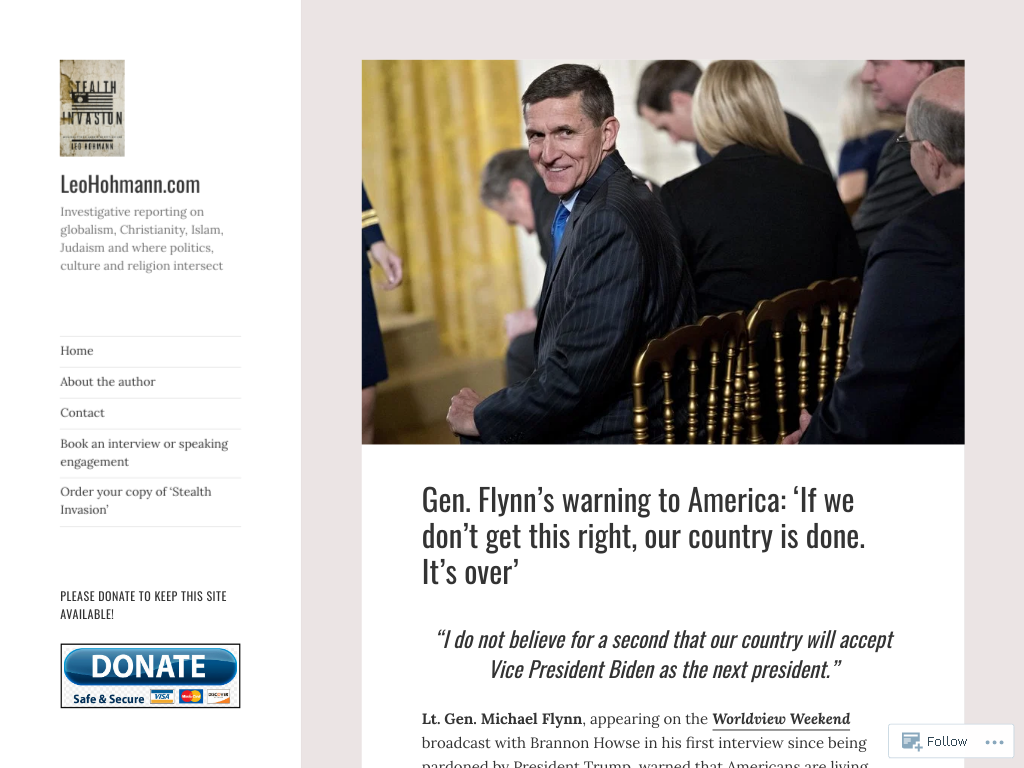 LINK: https://leohohmann.com/2020/11/28/gen-flynns-warning-to-america-if-we-dont-get-this-right-our-country-is-done-its-over/
ARCHIVE: https://archive.fo/9ivV2
This great article is sourced from this interview podcast.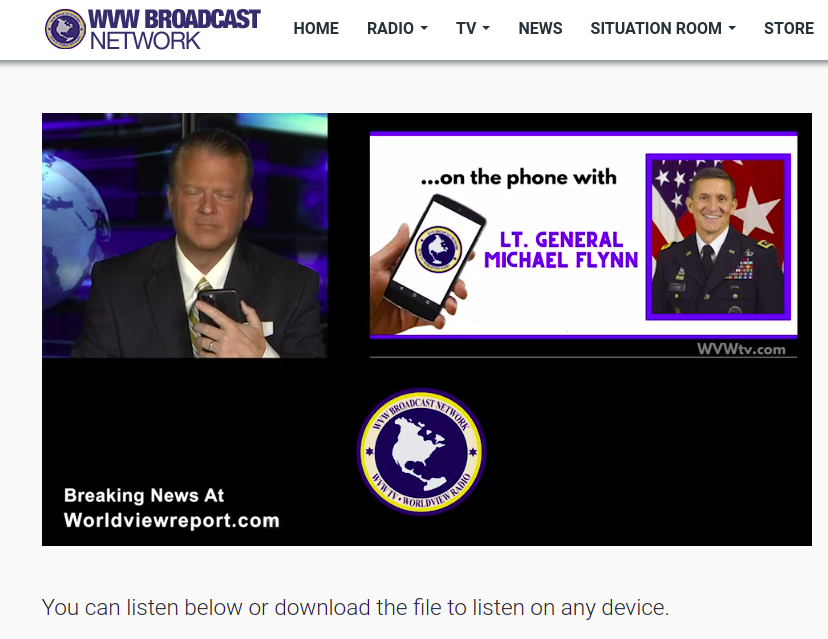 LINK: https://www.worldviewweekend.com/tv/video/wvw-tv-exclusive-lt-general-michael-flynns-first-interview-president-trumps-pardon
This podcast is a beautiful explanation of EXACTLY WHERE WE ARE NOW – but seen right before it happened.
Flynn CORRECTLY identifies the COST of FAILURE to "Stop The Steal" – and we are LIVING IT right now. Everything that Sidney Powell said we needed to do – that Flynn warns about in this interview – that Patrick Byrne explained – and that WEAK GOPe CLOWNS SURROUNDING TRUMP allowed to happen, despite the warnings – it's all coming true NOW.
SO – why do we now need to study General Flynn?
It goes back to the title: Let A Thousand Plans Blossom
Allow me to explain.
---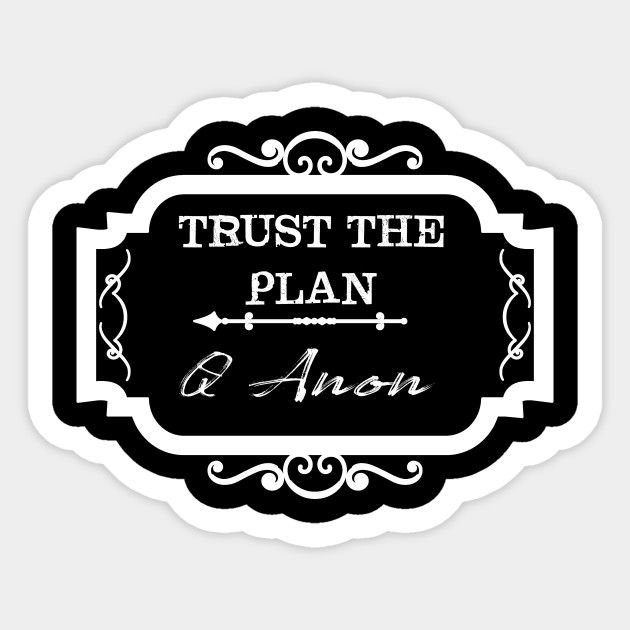 SO – we have all been "trusting the plan" – right?
But what exactly WAS "The Plan"?
Was it just the Q drops?
Was it the Q drops minus any "disinformation"?
Was it the Q drops plus every brainless thought about flimsy numerology?
Was it the Q drops plus every speculation seeded by leftists counter-operatives?
Was the plan something BIGGER than what we were shown?
Did the plan ever CHANGE?
Did the plan ever RUN INTO TROUBLE?
Was the plan something other than what it appeared to be?
Was the plan a TRUST OPERATION?
Was the plan a TRUST OPERATION fought into a BACKFIRE?
Was the plan a FAITH OPERATION overplayed by the enemy into a TRUST OPERATION?
Now – I only asked that, so that you might realize that we ALREADY differed in what we thought "The Plan" actually was, while President Trump and Q drops were a CURRENT THING.
It has only gotten more ambiguous now that all the sliding goalposts have slid into the sea, somewhere off the coast of Syria.
But now I want you to consider something which EVERYBODY in the military quotes. It is often attributed to Colin Powell, but it is in fact a much older quote.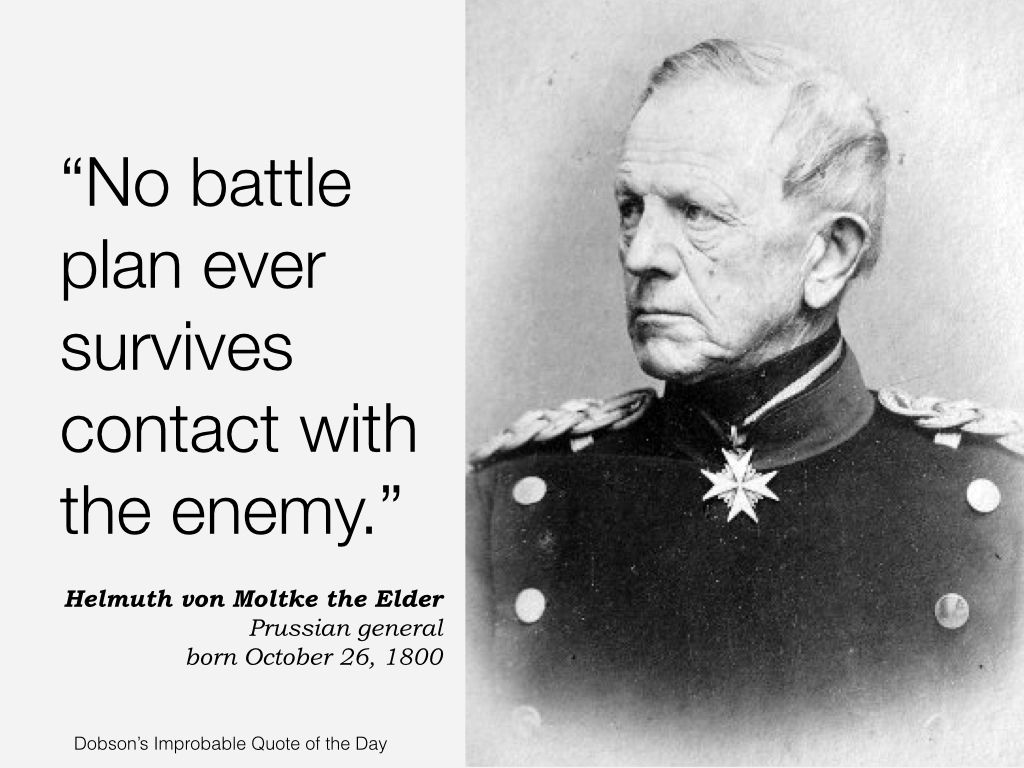 EISENHOWER is sometimes quoted in a different form.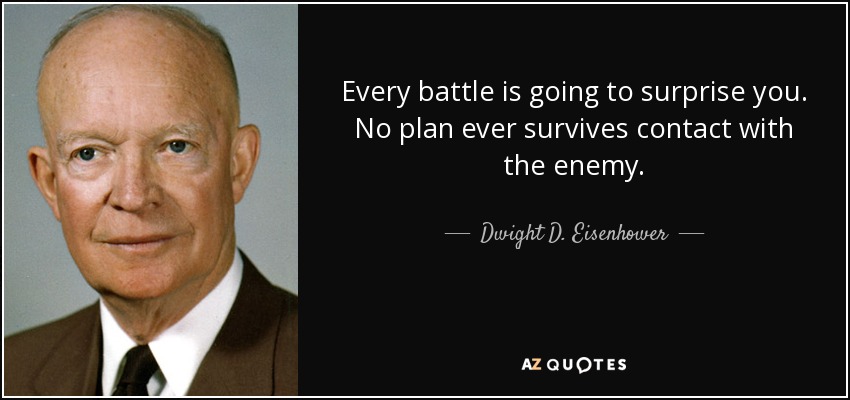 It is my contention that, no matter what you think "The Plan" either WAS or IS, it has CHANGED along the way. Unless you believe that GENERALS are wrong about plans surviving contact with the enemy, then you should likely agree that we are now dealing with a tactically different plan than what we were operating under, in October of 2017 – or even October of 2020.
Allowing plans to change – what Trump calls "flexibility" – speaks to a very important idea – something Trump doesn't just HAVE, but also TEACHES – mostly by example. I once called it "Trump gravity", but I think the more general concept is ANTIFRAGILITY.
Here is a very important discussion I had with Grandmaintexas about this idea.
And remember this – ANTIFRAGILITY WORKS BOTH WAYS.
---
Grandmaintexas Offline February 24, 2021 09:20
The Antifragile threat. Worth a read. Tactics…
Fta:
"The main goal here is to develop a new typology of adversaries and to zoom in on those who get stronger when engaged in strategic performance. The paper draws upon the concept of antifragility, popularized by Nassim Nicholas Taleb in his book Anti-fragile: The Things That Gain from Disorder. I argue that depending on their reaction to strategic performance, adversaries can be put on a spectrum from fragile to resilient, to antifragile ones. To keep the scope of the investigation reasonably limited, the paper focuses on the effects of strategic performance on the adversary's military capabilities rather on his will to fight. The first category describes the adversaries whose military capabilities shrink as a consequence of engaging in strategic performance. The second category is reserved for those adversaries who are able to replenish their military capabilities to the original position after engaging in strategic performance. The last category describes those adversaries whose military capabilities increase as a consequence of taking part in strategic performance. These are, of course, ideal types and their manifestations in strategic practice are less clear-cut."
https://voxday.blogspot.com/2021/02/the-antifragile-threat.html?utm_source=feedburner&utm_medium=feed&utm_campaign=Feed:+blogspot/voxpopoli+(Vox+Popoli)&m=1
Wolf Moon Online Admin Coyote Reply to Grandmaintexas February 24, 2021 13:47
That was a really great read. That is actually very helpful, and hopeful in that I can now use that as a strategic metric to understand how "The Plan" was corrupted by various forces to reduce its capabilities of "teaching us to fight".
Q was in essence an antifragility builder, which scared the scheming left, so they figured out ways to reduce its effectiveness. But now, learning FROM those efforts, we can actually make some quantum leaps in gained fighting ability – which is prime antifragility.
Not all will see this, but that's OK. Booster stage will fall away, but many will realize it, and make the leap to the next stage.
Grandmaintexas Offline Reply to Wolf Moon February 24, 2021 16:31
I thought that, too. Clever bastards, but we are learning too. And really, no matter how it occurs, we will win.
---
---
---
NOW – I thought about that further, when Wheatietoo said this…..
---
---
---
wheatietoo Offline Coyote February 24, 2021 10:40
ACB is getting roasted on Gab…and she deserves it, IMO.
And…𝙹𝚘𝚎 𝙱𝚒𝚍𝚎𝚗 𝚍𝚒𝚍𝚗'𝚝 𝚠𝚒𝚗.
Wolf Moon Online Admin Coyote Reply to wheatietoo February 24, 2021 12:54
Thank you for keeping this up. You are actually following a REAL PLAN – General Flynn's. I will be doing a post about it.
Wolf Moon Online Admin Coyote Reply to Wolf Moon February 24, 2021 12:55
And yes…..
Joe Biden didn't win.
wheatietoo Offline Coyote Reply to Wolf Moon February 24, 2021 13:44
It's the Truth, boss.
𝕁𝕠𝕖 𝔹𝕚𝕕𝕖𝕟 𝕕𝕚𝕕𝕟'𝕥 𝕨𝕚𝕟.
This simple little sentence is the essence of it; it cuts through all the bullshit like a knife.
𝕁𝕠𝕖 𝔹𝕚𝕕𝕖𝕟 𝕕𝕚𝕕𝕟'𝕥 𝕨𝕚𝕟.
It can be our war cry.
Wolf Moon Online Admin Coyote Reply to wheatietoo February 24, 2021 14:02
The JE Dyer article that GA/FL posted shows that this is huge. By simply not allowing this election to be normalized, EVERYTHING changes. And that gets into what Grandma is posting from Vox Day – antifragility – TEACHING US TO FIGHT.
We cannot learn to fight by assuming somebody else is going to rescue us. And this resolves all questions about Q, and what Q really was, versus what was inflicted on the movement in a very deep and cunning fashion.
We have to go back to the drops themselves (DP does this regularly), and recognize that there ARE forces which understand the predicament, but they are UNABLE TO ACT without us becoming both STRONG and ANTIFRAGILE.
Mere belief in our destiny will not do it.
Flynn is the key. We HAVE to study his military strategy – not to PARROT it, but to USE it and EXTEND it. In searching for some of it, I keep getting IKE back from search engines, because the neural nets understand the relationship. That goes back to THE PLAN, including the parts we have to GUESS.
Rich Higgins in essence extends Flynn by correctly identifying the Red-Green axis and getting out from under the inflicted paradigm of not realizing who is really behind terrorism – who the enemy really is. Flynn forces realization of who the enemy actually is and the absolute necessity of such identification.
We ARE doing this already – embracing the complexity of enemy identification in a complex world. But we cannot rely on others to do our fighting. We must capitalize on winning strategies, and most of all, we must take to heart Flynn's advice from that telegram message.
---
---
---
Back to our discussion…..
Again – I strongly encourage you to read Vox Day's article about "antifragile opponents".
LINK: https://voxday.blogspot.com/2021/02/the-antifragile-threat.html
ARCHIVE: https://archive.fo/cSsps
That article actually comes from discussion of THIS ARTICLE.
LINK: https://www.militarystrategymagazine.com/article/antifragile-adversaries-how-to-defeat-them/
ARCHIVE: https://archive.fo/CAUaZ
So – some KEY IDEAS. TACTICAL IDEAS.
One is just a repeat at the end – and is the first idea of this post – that we should not give our GAME PLAN to the enemy. And I'm not. I've been SITTING on a lot of great strategy for the last week or so. Stuff I would normally talk about. Now nowhere to be seen. Stuff that will RAIN HELL upon the enemy.
Yup. MAGA Mom is asking what the big strategy is.
Sorry – I'm NOT sharing it, because it's gonna NUKE these commies. But I will give you TACTICS, like Michael's little doozy here:
In the event of loss of comms, find something communist and break it.
A second idea is the VALUE of UNYIELDING REJECTION of the FRAUDULENT ELECTION. Note what Flynn said: "I do not believe for a second that our country will accept Vice President Biden as the next President." Yeah. Every day is proving that the rejection of Trump by leftists was NOTHING next to the current REJECTION OF ZUCKERBERG'S FRAUD.
Yeah, the commies may have been louder and even violent in their rejection of Trump. But our silence toward this mockery of a president is DEAFENING.
And a third is this.
Gab and Parler were both prescient as free speech networks before they were desperately needed. But why is GAB still standing as REAL free speech, and Parler was not only deplatformed, but came back "throwing in the towel" on free speech, with AI shadowbans in place?
Torba has referred – correctly – to Gab as being both robust and antifragile. Antifragile is a GOOD THING. It enables a movement to SURVIVE.
So how do we make our plan ANTIFRAGILE?
BREAK IT FIRST – AND OUR WAY
For THAT, we're going to BEAT MAO AT HIS OWN GAME.
---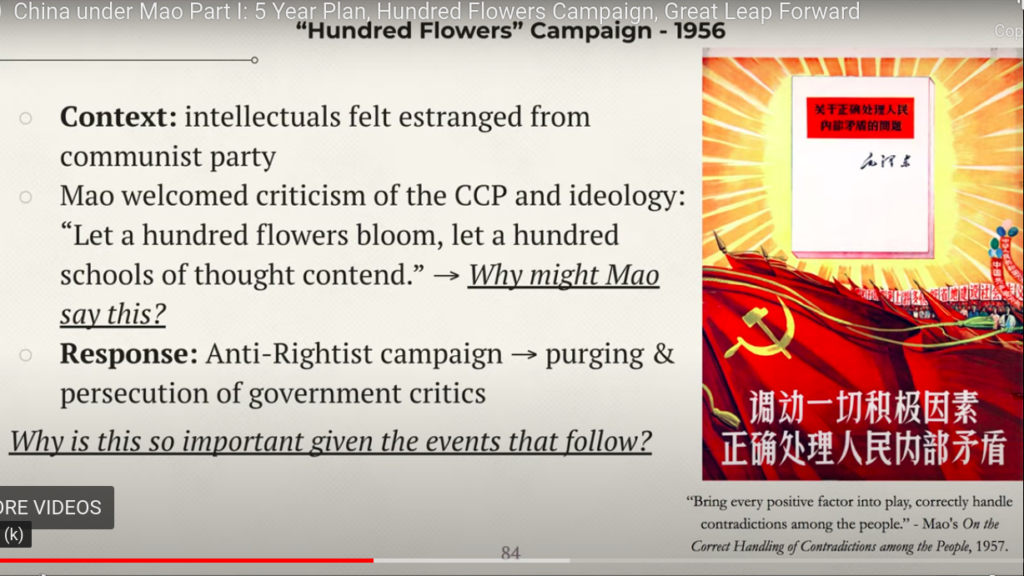 ❀❀❀❀❀ Let A Thousand Plans Blossom ❀❀❀❀❀
We often hear the phrase "let a thousand flowers bloom", or something similar, which is roughly attributed to Mao Zedong, but is typically used in a more capitalist, business, organizational, or "free thought" setting in Western society. It is something like a "call for democratic input".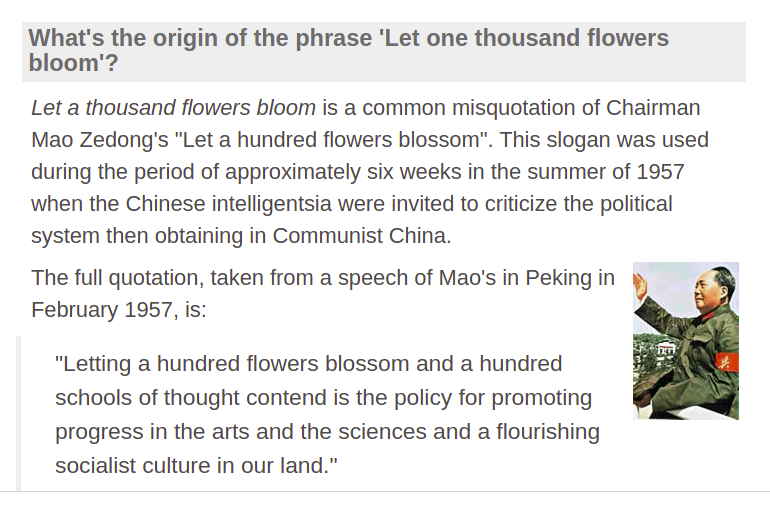 The following video, from a university class about Chinese communism, has a great section about the Hundred Flowers Campaign.
For even more detail, check out the Wikipedia entry here:
LINK: https://en.wikipedia.org/wiki/Hundred_Flowers_Campaign
Now – here is what WOLF thinks about Mao and his Hundred Flowers Campaign.
Mao was a weak thinker, but an admirably persistent psychopath, hooked down to his SOUL on the greatest ideology of HATE and ENVY to ever rise from the BOWELS OF HELL. The parallels to Obama are uncanny, and BLM has both Mao and Obama written all over it. Obama hides his Maoism well, but not from THE WOLF.
As a cagey player, Mao saw all the possible outcomes of 100 Flowers, including things beyond his reach, but because he was pursuing a WEAK and universe-failing version of socialism, which cannot admit the existence and role of "God" and religion – even as abstractions and ideals of higher thought – he was playing a game he could not win. The 100 Flowers stratagem almost HAD to default into a trust operation, because Mao was not a strong enough thinker to modify Marx's elite-born "sabotaged socialism" to even a TRULY "Chinese" version, much less correct the intrinsic failings of a crippled, self-worshiping system that turns politics into a faulty religion.
You think the dead white men were idiots, commies? Your "dear leader" is barely cold in historical terms, and he fucked up so badly, firing from his quiver full of dogshit, that all he could do well was KILL PEOPLE.
But hey – we can fix that.
If Mao had the expansively emergent advantages of TRUTH as a basis, available to religious thinkers like Christ – or more significantly Buddha and Confucius in his case – he could have tolerated even the NON-CONSTRUCTIVE criticisms generated by 100 Flowers, and would have likely created something broken but still semi-unifying like Titoism, rather than the sequential failures that he did, with 100 Flowers first degenerating into the intellectually self-defeating Anti-Rightist Campaign, and then into the democidal Great Leap Forward, and finally into the ridiculous failure upon failure of the Cultural Revolution.
100 Flowers simply cannot work for the commies.
Well, hold our THOUSAND BEERS, commies, as we toss a THOUSAND GRENADES into YOUR PLANS.
The advantage of fighting from the downside is that everything in THEIR POWER is a target, and you don't actually NEED a unified plan to bring it down.
Sorry – let me restate that. You don't even WANT a unified plan.
Just take THIS:
In the event of loss of comms, find something communist and break it.
And ADD COMMS.
Find something communist, break it, and show others how.
Now ACCEPT THIS. Not everybody CAN or SHOULD follow your lead.
You want to WORK WITHIN THE SYSTEM? Be my guest.
You want to BRING THE SYSTEM DOWN? Be my guest.
You want to CONSTRUCT A PARALLEL SYSTEM? Be my guest.
BREAK COMMUNISM AND SHOW US HOW.
This is where I was starting to go earlier, with the idea that I'm not going to criticize what you're doing, because it may work for somebody else. Even the hopium smokers NEED their hopium – let 'em smoke.
It is by us NO LONGER ALL BEING HOPIUM SMOKERS, THAT HOPIUM DREAMS MIGHT COME TRUE.
See?
We are BREAKING Q to make it ANTIFRAGILE.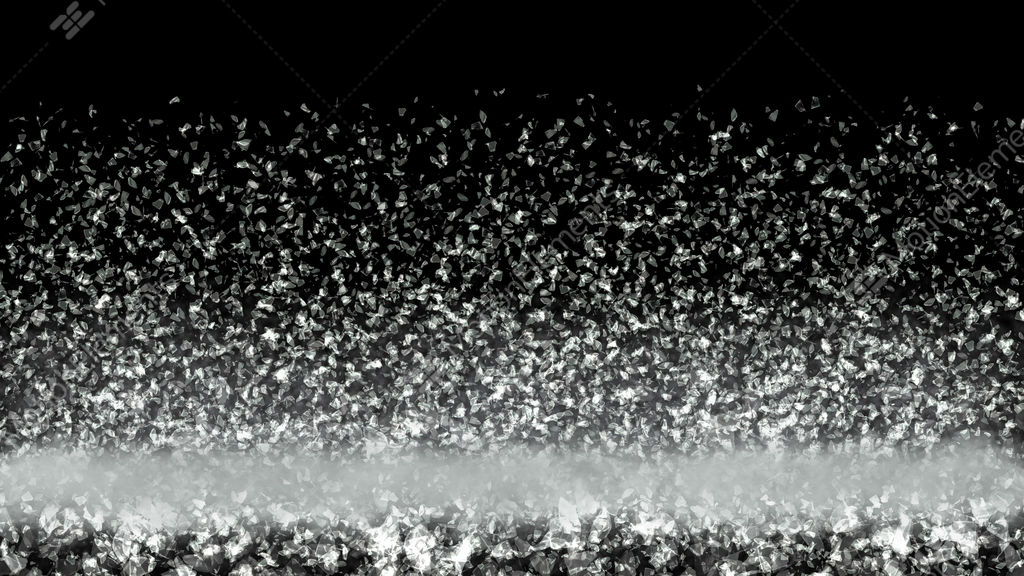 EVENTUALLY – when enough of the REST OF US raise enough HELL HEAVEN, maybe their HOPIUM DREAMS COME TRUE, and "somebody" decides to act.
But until then, all we have to do is
FIND COMMUNISM AND BREAK IT.
Ironically, this is exactly what I'm doing here. 100 Flowers 1000 Plans is not just taking communism's FAILURE and broadcasting it – it's beating them over the head with it – from every possible direction.
WE are actually "diversity-tolerant". So why not use that STRENGTH to beat these fuckers to a PULP?
They are always looking for US to latch onto a cheap, easy, single strategy for THEM to counter.
Sometimes they even FEED THAT to us, like Ali Satan and his "Stop The Steal" trust operation.
STARVE THEM OF EASY OPTIONS.
Now – this is JUST TACTICS. It ain't strategy.
Do I have one?
Oh, hell, yes, woman.
❀❀❀❀❀ Let A Thousand STRATEGIES Blossom ❀❀❀❀❀
I've got ALL of mine. How about YOU?
W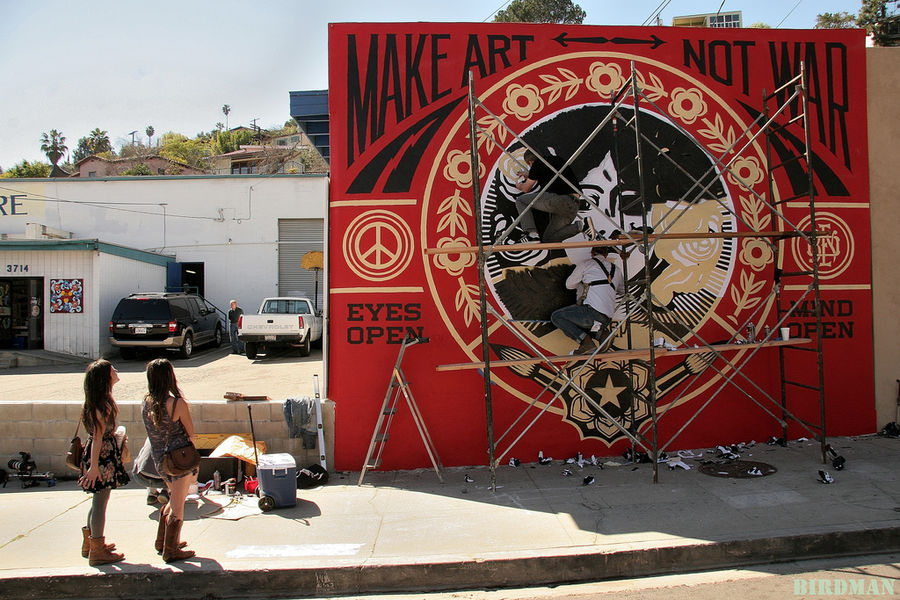 Today's Menu
RULE ZERO: In the event of loss of communications, find something communist and break it.
RULE ONE: DO. NOT. FLINCH.
RULE TWO: Do not broadcast YOUR game plan.
RULE THREE: Break communism and show us how.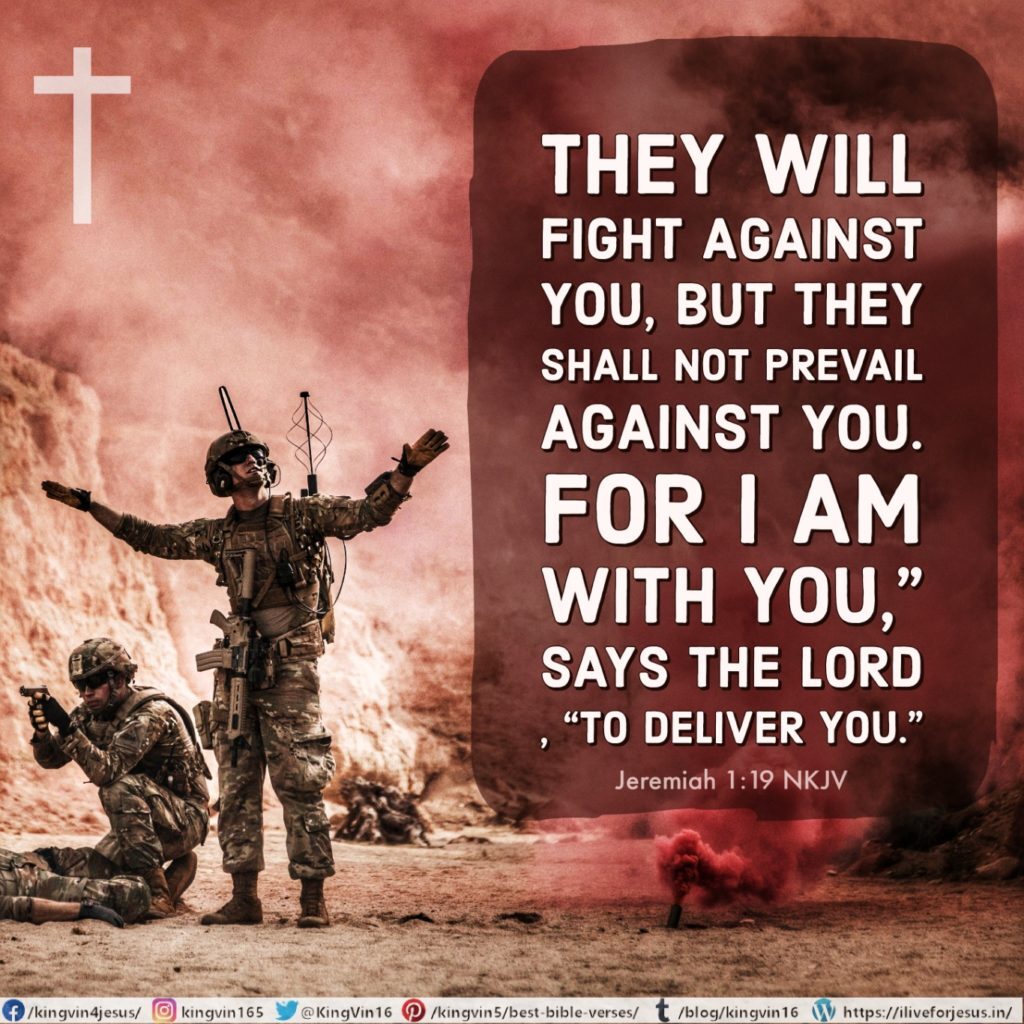 And HERE is your MORALE pep-talk!
"Do not lose hope. Do not give up." -General Flynn
And – in my opinion – that even includes that bottle of hopium-laced wine, made famous in this interview, near the end. Whatever you BELIEVE – whatever you TRUST – WHOEVER you trust – don't give up hope.
No matter how this plays out, the best is yet to come. –Wolf