For those who haven't seen it.
3907
Mar 28 2020
3907Q !!Hs1Jq13jV6 ID: fead75 No.8601061
Mar 28 2020 14:21:09 (EST)
The entire world is watching.
Patriots from around the world are praying for AMERICA.
We are all bound by a feeling deep inside, a feeling that cannot be publicly expressed for fear of ridicule, a feeling that challenges the mainstream (narrative), against that which we are told to accept and dare not question, put simply, that people are being abused by those in power and time is running out.
Remember the battles of Lexington and Concord – "Give Me Liberty or Give Me Death!"
For far too long we have been silent and allowed our bands of strength, that we once formed to defend FREEDOM and LIBERTY, to deteriorate.
We became divided.
We became weak.
We elected TRAITORS to govern us.
We allowed EVIL to prey on us.
Those who claimed to represent us gave us false hope, made false promises.
The evil and corruption only grew.
——————————
This is more than party politics.
This is about restoring OLD GLORY.
This is about saving our land and our people from those who wish us harm.
This is about preserving our REPUBLIC.
This is about preserving our SAFETY.
This is about restoring our STRENGTH.
This is about LIFE, LIBERTY, and the PURSUIT OF HAPPINESS.
This is about PROTECTING our children.
THIS IS ABOUT SAVING AMERICA.
We are all God's children.
We are, FATHERS.
We are, MOTHERS.
We are, DAUGHTERS.
We are, SONS.
We are, BROTHERS.
We are, SISTERS.
We do not look at race.
We do not look at skin color.
We are UNITED in these STATES OF AMERICA.
We are, and will always be, PATRIOTS.
WE MUST RISE AGAIN.
WE MUST UNITE AGAIN.
WE MUST FIGHT AGAIN.
FOR GOD & COUNTRY.
GOD BLESS AMERICA.
WWG1WGA!!!
Q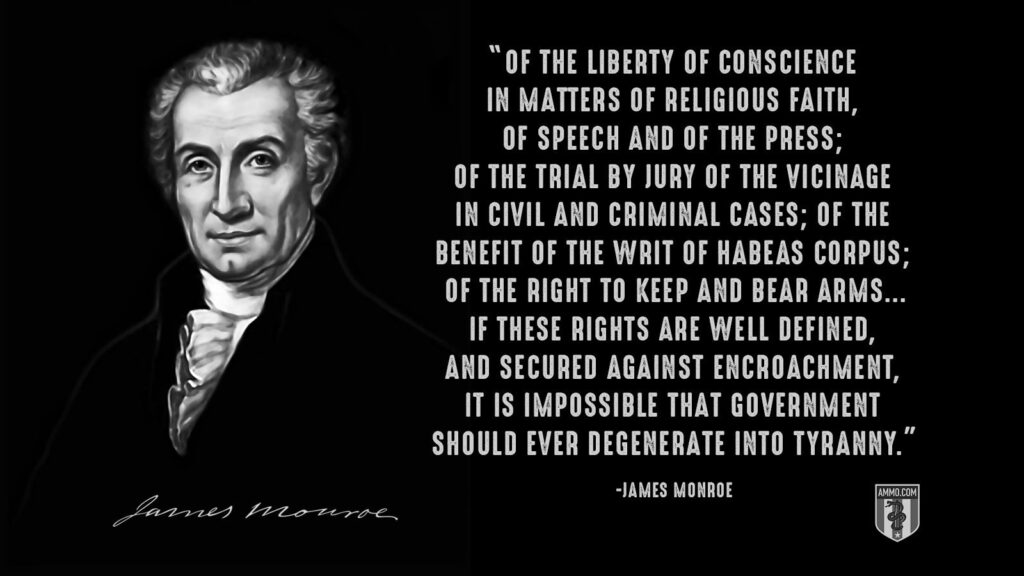 Have you ever stopped to think about what life would be like here in the United States if we did not have the Bill of Rights?
A quick look around the world as the "COVID" lockdowns continue shows us just what could happen if we:
Did not have the right to speak our minds even if social media platforms take down the messaging. No one has been jailed for it, and effectively, the censorship is magnified when this happens.
Did not have the right to peacefully assemble, even if the local governments think they can limit the numbers of people in any one place. (Who actually paid attention to this one when whoever it was said, no more than six family members? I know families that max that out just with their kids.)
Did not have the right to religion, and not having an official state religion, the leaders of the various branches of worship technically do not have to really go along with government edicts.
Did not have the right to not just petition the government, but sue when human rights are on the line.
Did not have the right to point a weapon at a physical threat. Just being able to own a weapon keeps things more civil.
Did not have the right to refuse entry to government forces, i.e., police, FBI, and others, without cause.
And, this is not enshrined in the founding documents of the nation, but what if we did not have the right to privacy for our medical records?
What if?
We're seeing "what if" in video and stories coming from Australia, specifically, among other places around the world. The people there are living a nightmare we CAN and ARE avoiding due to the foresight of our founders. The Biden camp is giving it a shot, putting us in a tyrannical situation, but it really isn't working the way they intended given that we have these rights and there's not a darn thing they can do about it.
Not only that, we exercise those rights.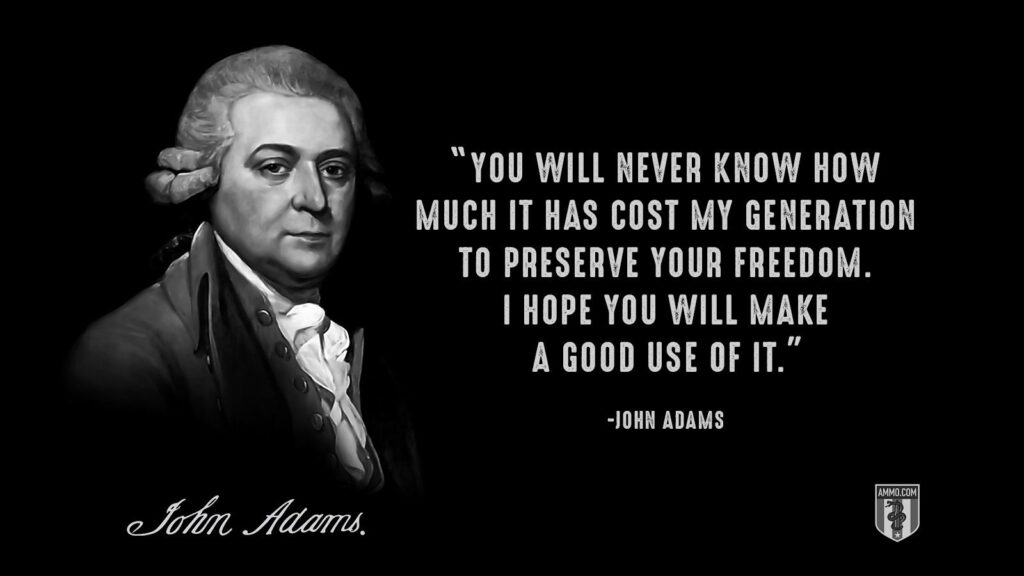 Are we making good use of it?
It's a good question given that in the United States, compared to the rest of the world, the public demonstrations have been muted largely due to the threat of the movement being blamed for a false flag. Yes, there is a lot of movement at the local level, which is a good thing, and people are being entrenched in the election system, but are we really giving it all to protect the freedoms that the founders secured?
That is a question yet to be answered. When the Patriot Act is rescinded, we'll be on the right track. No more of this going along to get along.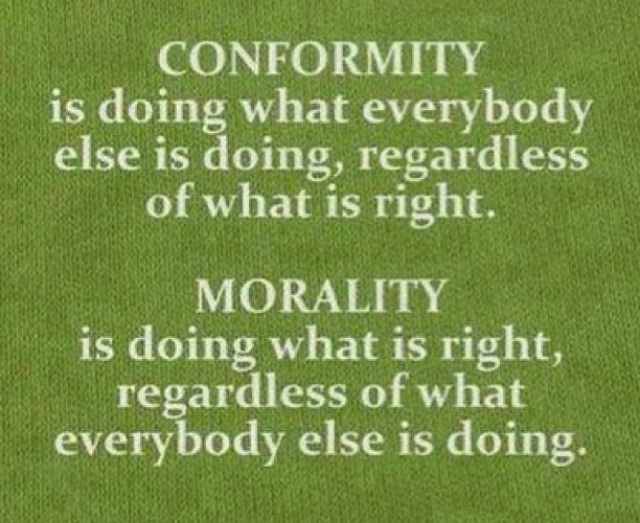 Understanding this point, is, IMO anyway, what constitutes THE GREAT AWAKENING.
Are we there yet?
Carlin: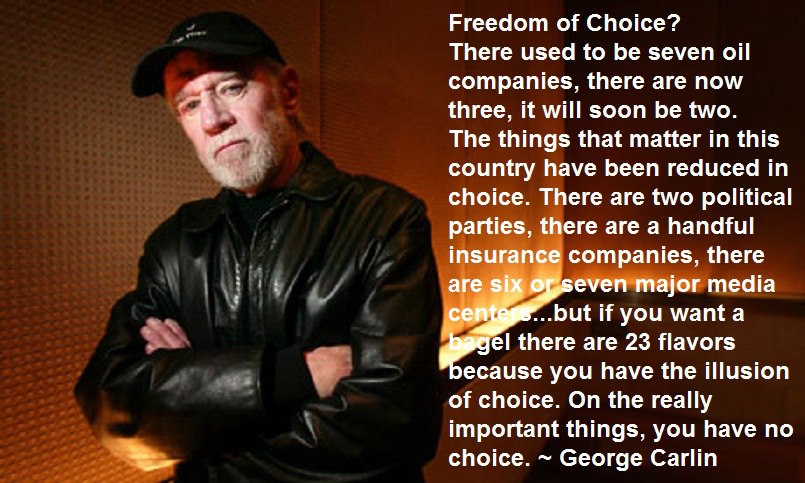 A little mood music.
Brings back memories.
And now for the business portion.
Please review our HOST and site owner's Guidelines for posting and discussion for this site. Wolf is kind enough to put up with *most* of us and our antics after thorough vetting. Violators of the baiting and deliberately attempting to divide the group rules WILL face consequences.
The discourse on this site is to be CIVIL – no name calling, baiting, or threatening others here is allowed. Company manners are appreciated. Those who are so inclined may visit Wolf's other sanctuary, the U-Tree, to slog out discussions best saved for a wrestling mat. If, for some reason, this site is not available, head over to the UTree and visit the post at the top of the list or the closest rescue thread.
This site is a celebration of the natural rights endowed to humans by our Creator as well as those enshrined in the Bill of Rights adopted in the founding documents of the United States of America. Within the limits of law, how we exercise these rights is part of the freedom of our discussion.
THAT MEANS THAT ALL OF US HERE ARE ENTITLED TO OUR OPINIONS AND PREJUDICES, ETC., SO LONG AS THEY CAUSE NO PHYSICAL HARM TO OTHERS OR DOXX OUR FELLOW TREE DWELLERS.
All opinions here are valued for the diversity they bring to the issues, and the shaping of understanding regarding topics for which many of us do not have all information. Correcting the record on any one topic is appreciated.
Be careful in expressing thoughts as we would all like to think well of the rest of the group, and ill-thought out comments have a way of wrecking that for everyone.
Fellow tree dweller Wheatie gave us some good reminders on the basics of civility in political discourse:
No food fights
No running with scissors
If you bring snacks, be sure they are made with bacon
Auntie DePat's requests as we are all supposedly adults and don't just play them on TV like the body doubles pretending to be the squatter in chief:
If you see something has not been posted, do us all a favor, and post it. Please, do not complain that it has not been done yet.
The scroll wheel on your mouse can be your friend. As mature adults, please use it here in the same manner you would in avoiding online porn.
Thank you so much for any and all attention to such details. It is GREATLY appreciated by more than one party here.
____________________________________________________
These are actually from Friday's Mass readings.
HAGGAI 2:1-9
1in the seventh month, on the twenty-first day of the month, the word of the LORD came by Haggai the prophet, 2"Speak now to Zerub'babel the son of She-al'ti-el, governor of Judah, and to Joshua the son of Jehoz'adak, the high priest, and to all the remnant of the people, and say, 3`Who is left among you that saw this house in its former glory? How do you see it now? Is it not in your sight as nothing? 4Yet now take courage, O Zerub'babel, says the LORD; take courage, O Joshua, son of Jehoz'adak, the high priest; take courage, all you people of the land, says the LORD; work, for I am with you, says the LORD of hosts, 5according to the promise that I made you when you came out of Egypt. My Spirit abides among you; fear not. 6For thus says the LORD of hosts: Once again, in a little while, I will shake the heavens and the earth and the sea and the dry land; 7and I will shake all nations, so that the treasures of all nations shall come in, and I will fill this house with splendor, says the LORD of hosts. 8The silver is mine, and the gold is mine, says the LORD of hosts. 9The latter splendor of this house shall be greater than the former, says the LORD of hosts; and in this place I will give prosperity, says the LORD of hosts.
PSALMS 43:1-4
1Vindicate me, O God, and defend my cause against an ungodly people; from deceitful and unjust men deliver me! 2For thou art the God in whom I take refuge; why hast thou cast me off? Why go I mourning because of the oppression of the enemy? 3Oh send out thy light and thy truth; let them lead me, let them bring me to thy holy hill and to thy dwelling! 4Then I will go to the altar of God, to God my exceeding joy; and I will praise thee with the lyre, O God, my God.
_____________________________________________________