I have here an absolutely fascinating video (end of article) from Gab TV that fits right into everything I know about COVID-19 and the spike protein vaccines, like the last piece of a puzzle.
The video is just under 1/2 hour in length, but it is FILLED with little AHA moments.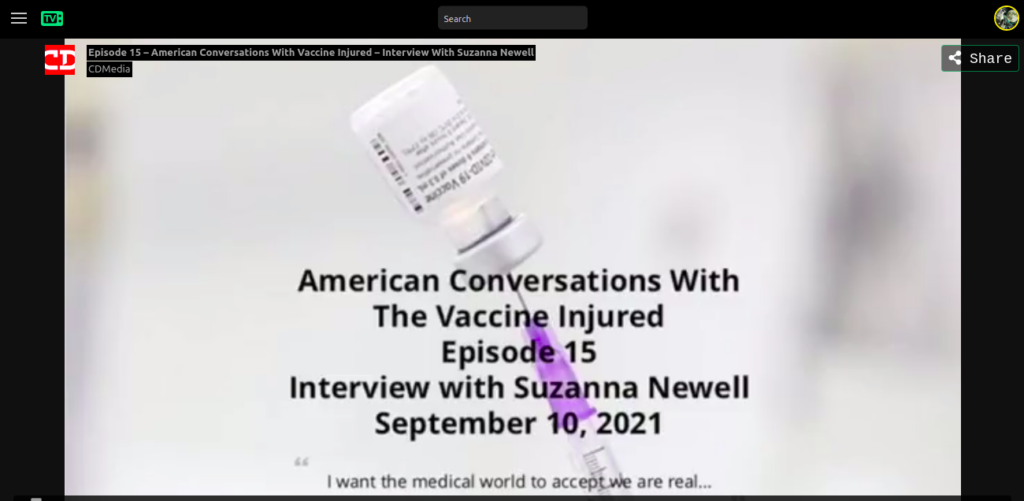 An extremely articulate, healthy, successful, C-level professional woman got the jab voluntarily, for the best of reasons, and caught a nasty case of something which is very similar to "LONG-HAUL COVID", describes exactly what happened to her. She clearly has "brain fog", but under excellent questioning by an interviewer who has talked to her before, she is continuously prompted to get the whole story out.
And her story is a DOOZY.
Her case is – in the days after injection – almost identical to the NURSING HOME PATIENTS who were also injected with Pfizer, but who DIED several days later, correlating to injection, and whose deaths were blamed FALSELY on a "super-spreader", to cover for the vaccines – except this lady was too healthy to die, so she's just DISABLED.
Here is the comparison video about the nursing home victims.
LINK: https://rumble.com/vdaicp-cna-nursing-home-whistleblower-seniors-are-dying-like-flies-after-covid-inj.html
One of the things to listen for in the new video is the MAYO CLINIC. All your suspicions about the compromise of the Mayo Clinic will be confirmed here in spades.
Another is LYMPH NODE INFLAMMATION, which I see as a metric of vaccine migration, localization, and persistence. Based on what happened to this lady, viewed in light of what was learned from the Sorrento vaccine, which primarily concentrates in and immunizes from the lymph nodes, we can see exactly what is wrong with the mRNA approach in the Pfizer vaccine. This lady was clearly cranking out tons of spike protein into her system for 3 MONTHS.
LINK 1: https://investors.sorrentotherapeutics.com/news-releases/news-release-details/sorrento-announces-its-lead-protein-based-covid-19-vaccine
LINK 2: https://www.biorxiv.org/content/10.1101/2021.08.17.456704v1.full
Is that due to the JAENISCH PAPER? Is genetic incorporation in some cases creating durable spike protein generation excesses?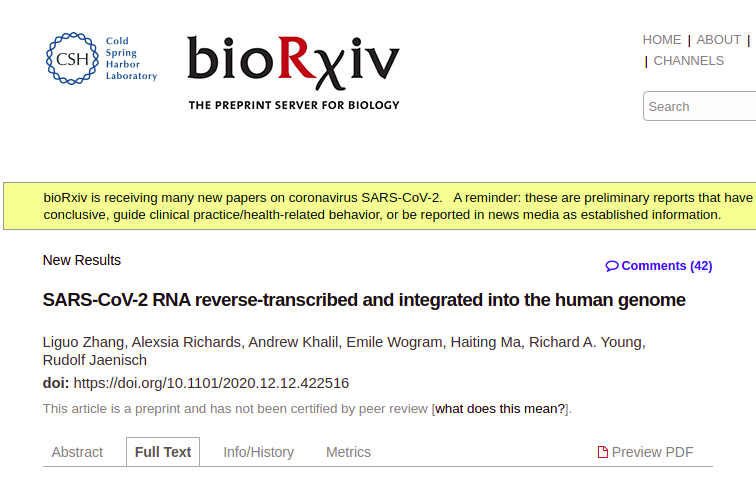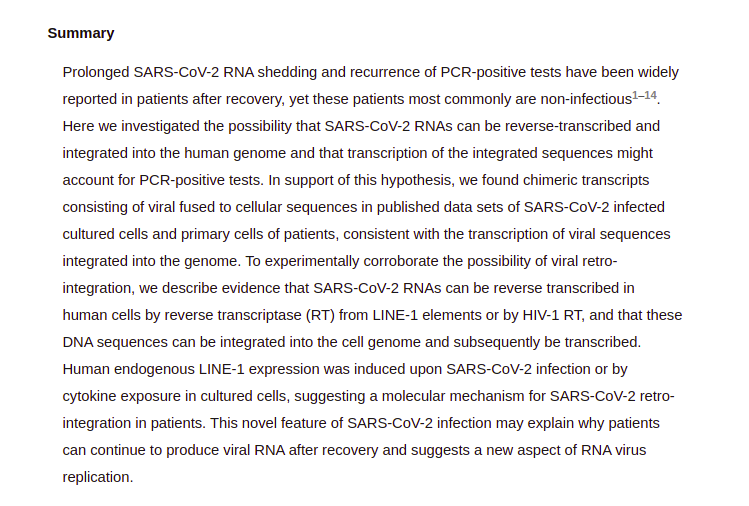 LINK: https://www.biorxiv.org/content/10.1101/2020.12.12.422516v1.full
Here is a link to the video. I can't show it here without it auto-starting. Just click the link!
VIDEO LINK:
It's very helpful to compare this DIRECTLY with information from a doctor named Bruce Patterson, who is likely the world's expert on long-haul COVID.
This lady's symptoms are EXACTLY what is described for long-haul COVID in patients who can no longer engage in strenuous physical activity.
Start at around 5:00 minutes if you are pressed for time – the answers come in the next 3 minutes after that.
What you will learn is that the spike protein hangs around long after it was created, and can in fact be carried in the bloodstream by monocytes for 15 MONTHS.
Is everything starting to make sense now?
GOOD.
Stay the HELL away from boosters.
mRNA vaccines were NOT designed in the patients' best interests. They were designed to get approval for gene therapy.
Thank you, Suzanne Newell. Your testimony of TRUTH will SET US FREE.
W