Welcome back to Wolf's Pub. Always glad to see Friday roll around. This has been a momentous week for Kyle Rittenhouse, a young man who embodies WE THE PEOPLE. Agreeing to help a local business owner defend his business, he got caught up in the (Communist/Democrat-contrived) riots in the summer of 2020. Kyle was forced to defend himself with lethal force when criminal rioters attacked him.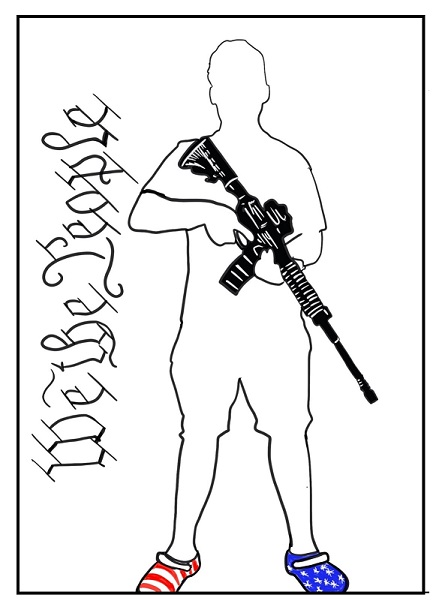 In the midst of chaos and danger he kept his head. He did what he had to do to survive. We thank God Kyle made it out of that terrible chaos. Today, his fate lies in the hands of a jury. May God continue to protect Kyle with a good outcome.
To find out more about his case and donate to help offset Kyle's enormous legal bills, go to Free Kyle USA. The site also answers some of the misconceptions about Kyle's case here.
Closing arguments Monday. The prosecution and defense will discuss procedural matters today.
WE THE PEOPLE
Kyle Rittenhouse's story serves as a potent analogy for the battle We the People find ourselves in today. Under attack from devious domestics and globalist/communist interests, we have been surrounded and hounded and hunted down.
Our national foes are going to cause more riots, mayhem and deaths in the event Kyle is acquitted. The foes of freedom are not going to stop just because Virginia had a red(dish) wave. They are going to double down.
Yes, school moms, they really are after you.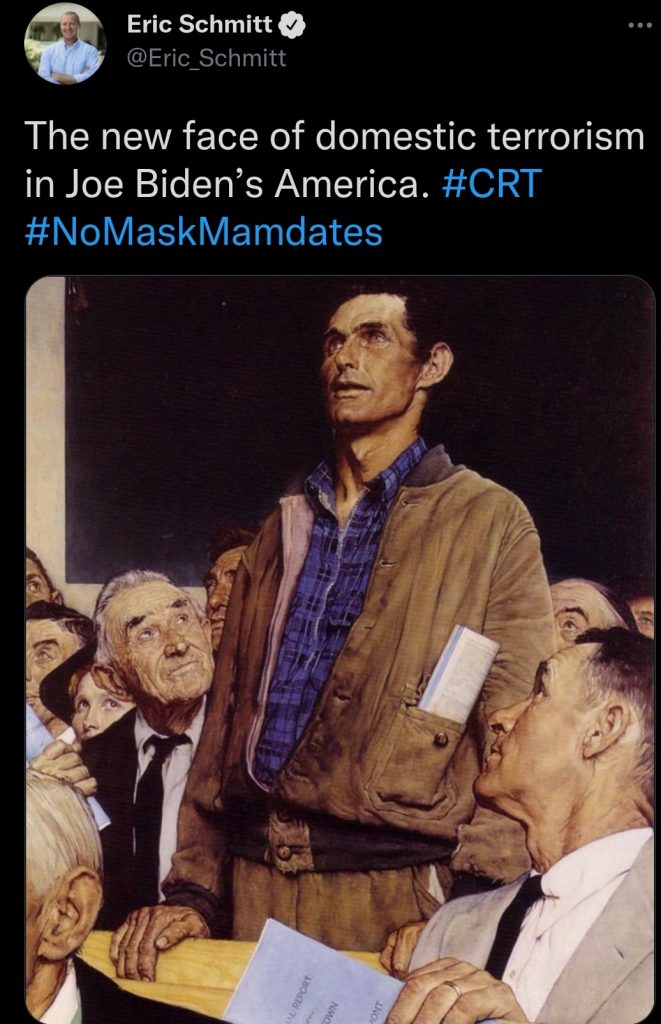 HOLD MY BEER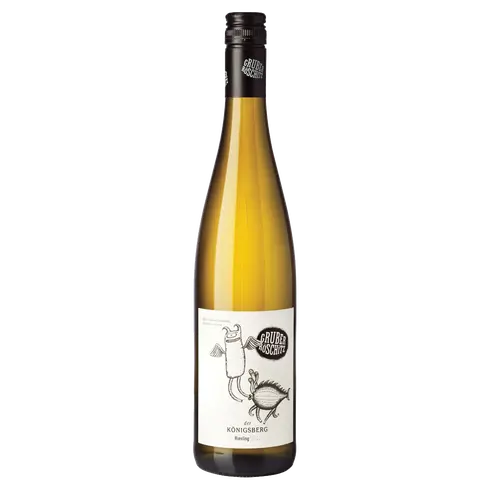 While Austria is noted for its beers, it is also noted for its wines. The surname Rittenhouse is of Austrian origin, so I thought we might celebrate the solid strength of those Americans whose roots come from there (we will conveniently ignore the Ahnold guy). A crisp Austrian Riesling cannot be beat. Here's a short and sweet guide to Austrian Rieslings.
Decanter.com has a nice article about Austrian wines with suggestions.
A zany duo compares a French Riesling to an Austrian Riesling here. This was posted in April 2019, before the Time of Covid. I almost felt jealous of their carefree craziness.
I raise my glass of Riesling to Kyle Rittenhouse, the best of America. May he be blessed with a long life, a happy wife, and many children!
NOW, BACK TO DEFEATING TYRANNY
Brother Bugnolo of From Rome thinks we are going to have to do citizens' arrests on the people who are implementing the Great Reset. Watch his short and very provocative video here.
Florida Gov. Ron DeSantis writes about opposing tyranny. Pertinent quote:
"When the BLM and Antifa riot started breaking out in other parts of the country, I immediately called out The National Guard and I said that is not going to stand in the state of Florida. We support our law enforcement. We need public safety. And just a few months ago, I signed the strongest anti-rioting bill in the country, which effectively prohibits any local government in Florida from defunding the police.
It also says to potential perpetrators in Florida, "If you riot, if you loot, if you engage in mass violence, this is not going to be like Portland where they take your mug shot, slap you on the wrist and put you right back on the street." In Florida, if you riot, if you loot, if you're engaging in that type of activity, you're not getting a slap on the wrist, you're getting the inside of a jail cell."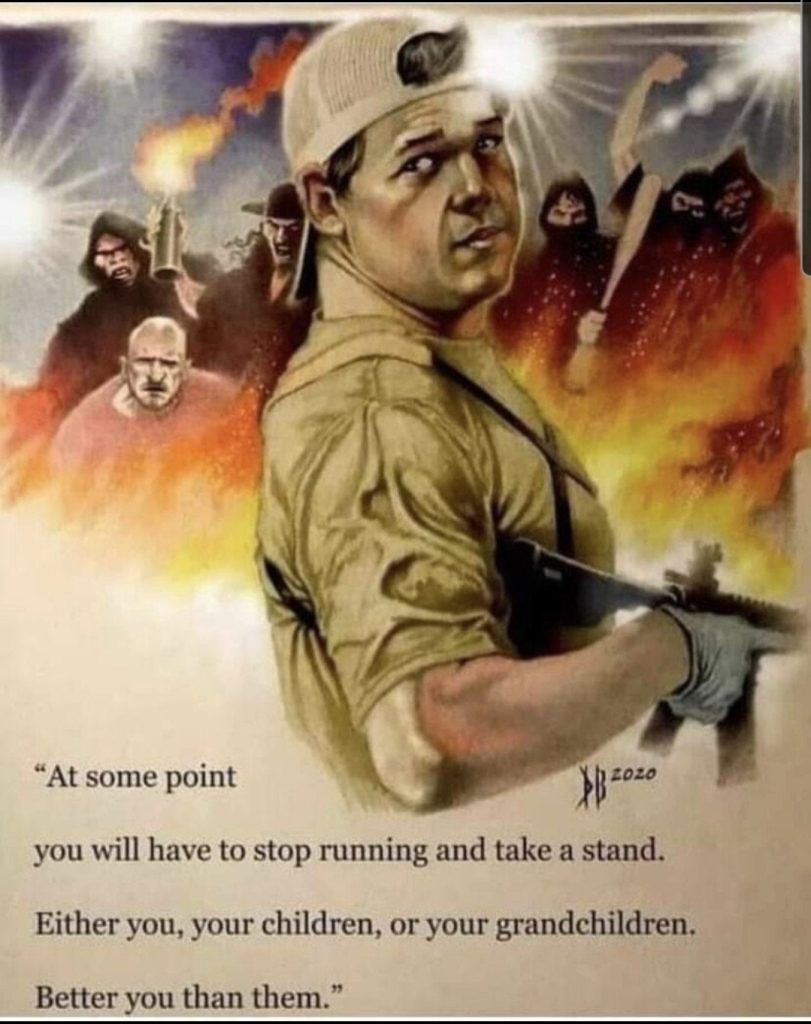 The great John Zmirak asks a fundamental question in his article, "A Million Kyle Rittenhouses Could Save America":
"Yes, blue states are practicing Anarcho-Tyranny, on the Nazi brownshirt model. That is, let the political mobs you support run wild in the streets, but use the full force of law to persecute anybody who fights back.

Pro-Nazi mayors and police chiefs used Anarcho-Tyranny to let the brownshirts own Germany's streets. The threat of a brownshirt revolution in 1932 drove frightened conservatives to welcome Hitler to power. Antifa, which has existed since the 1920s, has stolen the playbook of its old rivals for power.

Why doesn't an American citizen "have any place" resisting violent rioters on the streets of his own country? If the police are ordered to stand down, is it somehow our duty to surrender to the rioters, to let them own the streets?"
More from Zmirak's article:
"If the left is willing and able to flood the streets with violent young men, and order the police to let them run riot, we must be equally ready to counter their violent force. We must have attorneys ready and waiting to defend our people, as the left defends its own. If we don't, they own the streets. And the 20th century tells us that's a surefire path to power. We see from the fate of the January 6 defendants how the left is willing to use power."
The Bidenazis are coalescing more records on American gun owners. Oh, they are bent on taking away our most fundamental, God-given rights. It's clear why they have tried so desperately (and unsuccessfully) to make Kyle Rittenhouse the latest poster child for gun control. He had the audacity to successfully defend himself with a gun against their goons.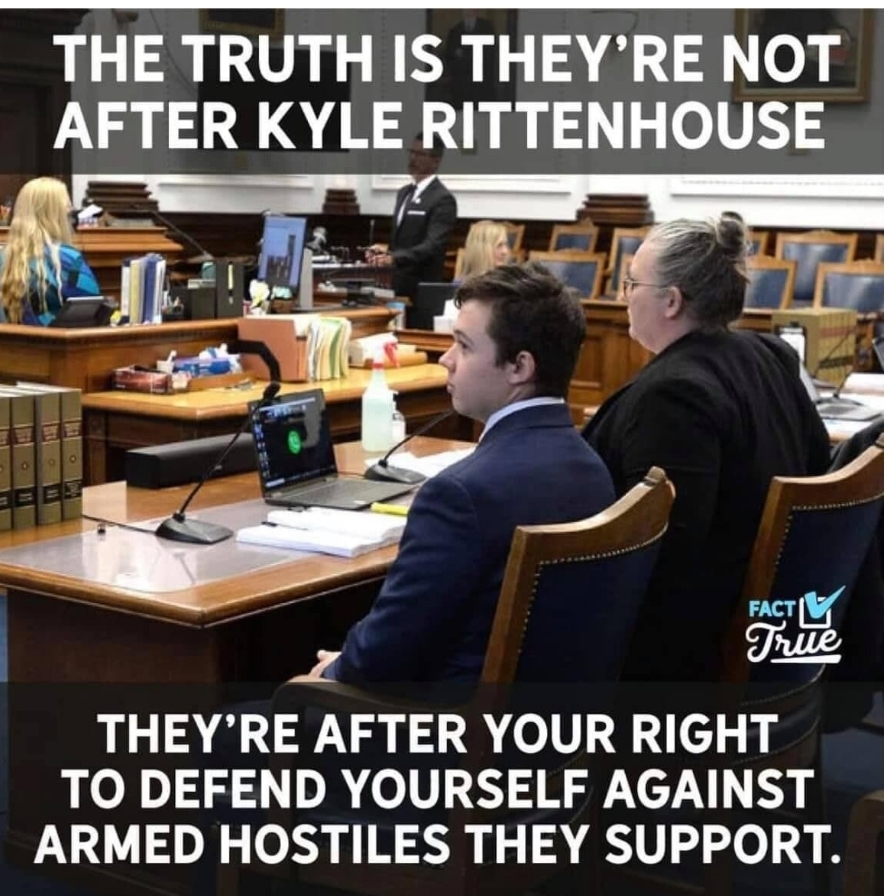 Kyle is an affront to the enemies of freedom. Kyle is WE THE PEOPLE.
HOUSE RULES
You all know the drill. Civility reigns here. Anyone needing a refresh on the rules can go revisit them here. Bar fights are for the Utree, which is another place to reconvene if needed. A third option if all hell breaks loose is here.
Who needs another glass of Riesling?
THEY ARE DE-MORALIZING US
It's good to become educated about how deeply they've been lying to us and manipulating and controlling us for decades. Once you see, you can't unsee. It frees the mind and restores one's dignity and autonomy.
The American Spectator tells us to buck up and stop backing down. A bracing read! Onward Culture Warriors!
COVID RELIGION CLAIMS MORE SACRIFICES
A Virginia pharmacy injects over 100 children with adult mRNA shots.
They've stopped reporting on sports pros dropping dead on the field. Inconvenient to Covidism, eh? Big Pharma is censoring any scientific study or paper that hurts their demonic religious agenda.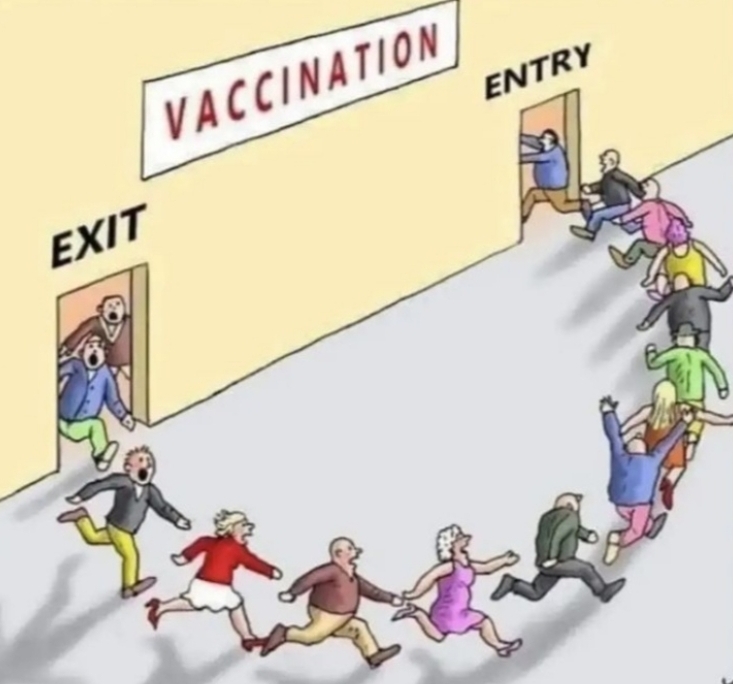 Looks like that deadly side effect, myocarditis, is making enough waves that even the legacy media is reporting on it.
CDC ignores dead vaxxed children.
Dr. McCullough on Banned Video talks about the spike protein. He's so calm and clear, I think he even helps keep Alex on an even keel.
As always, here's helpful sites on how to treat the Coof and its evil cousin, the Clot Shot:
Steve Kirsch on treating Covid
ODDS AND ENDS

Arizona State Sen. Wendy Rogers published an anonymous letter on her website that details in short order the 2020 election steal in Arizona. Must read.
Here's a fun and very useful site called The 1940's Experiment. Lots of recipes for hard times. It's from the UK, and is a wonderful history lesson, too. We haven't seen nothing…yet. They even have an upcoming free Pandemic Pantry cookbook.
Ah, a short trip down memory lane when Black Rifle Coffee repudiated Kyle Rittenhouse. Anyone know what's happened to these poseurs?
If you haven't seen all of Tucker Carlson's exposure of the government-backed insurrection plot to take down patriots, go here. Bayou Renaissance Man has some great commentary. He's always a good read.
The Patriot Freedom Project aids veterans. Gen. Flynn recommends them.