OK. Gather round.
This is a bit of a general announcement. I will TRY to keep it brief.
---
Why This Site Matters
We get the truth out. It's our purpose. It's our REASON FOR BEING.
We have to be able to debate alternatives.
Is Trump "abandoning us"? We have to be able to ask the question and debate it in a civil manner to know the truth. Of course, I think that's ridiculous. But whatever. It's a valid question.
There are many valid questions. Did Flynn lie in some particular way? I think it's a great question.
Of course, these questions can be used to tear this place apart – particularly when used with VIRTUE SIGNALS of various kinds.
Saluting the Flag and saying the Pledge and capitalizing Flag and Pledge are virtue signals. ACCEPT IT.
Standing up for God and Truth and Freedom – the latter even from Country – are virtue signals. ACCEPT IT.
But Truth is what we do here. We may have to TREAD CAREFULLY, but we will NOT fear where we tread in pursuit of the TRUTH.
We are scoring some HUGE hits lately. We are UNDERSTANDING things at a deep level. We're making "progress" toward returning this country to a solid foundation.
There are a LOT of people who need us TAKEN DOWN. Others who need us CONTROLLED. And all of THEM will settle for seeing us DISRUPTED and WASTING TIME on INFIGHTING.
SO – I do appreciate all of you who are trying to keep us on our mission.
The Problem(s)
It is IMPORTANT that people be able to speak the truth freely here, as long as they're civil and non-disruptive. An important part of that is to not be INTIMIDATING. Another important part is not to BAIT others into disruptive behavior. And yet another part is not to play "Let's You and Him/Her Fight".
We have some people who do all of these things.
Generally I've tried to let people "stand up for themselves", but sometimes that doesn't work.
There are different DEGREES to which disruptive behaviors are problems, but INTIMIDATION is currently at the top of my list.
It will no longer be tolerated in the slightest.
I WISH, WISH, WISH that I had a "mute function" by which any of us could force a personal "scroll past" on anybody else. For some WEIRD reason, NOBODY but Gab has this function. I suspect that WordPress has done something to make such a function difficult or impossible to implement – likely because they understand that it would undermine the "need" for moderation.
I could investigate the code, but this plugin would take many months to develop properly, IMO, and I can't afford to take that time right now.
SO – we have to put up with hacky moderation "solutions". BAD solutions.
---
A Fun Fact
You will never guess who showed up in the moderation bin (as I had planned) mere minutes after I began moderating somebody else.
MAGA MOM.
Yeah. She has a nice family COVID recovery story – catnip for Suspicious Cat. Very likely true – I'd love to post it. But at this point I understand that she's an expert at LYAHF, and she stirs up trouble – for whatever reason – and I'm not letting her back in here until I have a plugin, not written by our enemies, that allows me to let people (or MAKE PEOPLE) mute other people.
Until YOU PEOPLE have a way to TURN OFF people who "get your goat", I can't let people who "rile things up" back in here.
---
My Bottom Line
One of our "combatants" realizes that he knocked over the fishbowl recently, helping to drive Grandma out of here, and has wisely withdrawn upon my (sought) advice before a hard ban might ensue. We had a nice civil discussion. There is realization and reflection. But there is still danger to this community, and I am now a very careful Wolf. I ain't takin' no chances.
A long vacation is recommended.
Another, who chose not to "STFU" when I asked nicely for some quiet, has also been reminded of my seriousness. I enjoyed the offending comment and agreed with it, but nonetheless I am not messing around.
A short vacation is in order.
BOTH have joined MAGA MOM in the moderation queue for the moment.
Henceforth, further acts of intimidation or accusation will not be tolerated, and will result in immediate moderation or expulsion. People who cannot control themselves in this regard – who feel they must virtue signal or deploy their "purity stompy feet", and defend some idea to the point of attack – by DENUNCIATION or ACCUSATION of a FELLOW MEMBER – well, they're gonna be gone.
It is best if you reach the state of stompy feet, to take a day off. Or maybe a little while longer.
I am OK with people taking a break. I think Grandma did exactly the right thing. Walking shoes beat stompy feet.
People need to understand – YES – we have "operatives" here. I don't particularly care.
But what I DO care about is disruption. We cannot have that.
Friendly fire hits innocent people. Nope. No "Alex Baldwins" allowed.
---
No More Messing With Authors
People inside (and possibly outside) are using our authors as a form of leverage in various game-playing ways. Some of this is natural and normal, but some of it is not. Some of it is very calculated, and may even go up to places like the Pentagram – whoops – did I mean Pentagon? Whatever. "Friends."
The key point is that messing with the authors is a prime way to mess with the site, and they all know it.
Things are spicy right now. Grandma had a target on her back from some areas, and she was a RISK to other people who may or may not be our friends. She pulled a number on Cocaine Mitch – the Old Crow himself – and people here look to her for an EXTREMELY reasoned take on Catholicism. And THAT was a huge risk when Flynn "misspoke".
She has also chosen not to mince words on the topic of "things Masonic". That's BOLD. You are messing with BIG POWERS when you mess with that stuff.
The enemy's current division strategy is CLEARLY trying to get the concept "For God" in opposition to the concept "For Country". So they push it by getting very good people to defend their positions very well. "Virtue" and "purity" become weapons against us. And yet, we CANNOT abandon these things.
And who IS the enemy? And who is the GREATEST enemy? Can we fight ALL of them?
These are tough questions. They require a lot of intelligence and deep thought even to grasp the question, much less find possible answers. We are not going to get there if there is infighting and intimidation.
If you want some subject not to be discussed, YOU shut up about it.
No more intimidation. Bottom line.
---
PEOPLE MUST BE ABLE TO SPEAK THE TRUTH FREELY HERE.
Again, bottom line.
SO – expect some voices not to appear here for a while, or at least with some delay. And bear this in mind. I need to be ON OFFENSE. So if I find myself having to "manage" a bunch of contentious posts in the mod bin, I'm going to do the easy thing and just move that person to the "ban bin". I am NOT going to babysit the mod bin.
Be innocent. It's the easiest way out of the brig.
W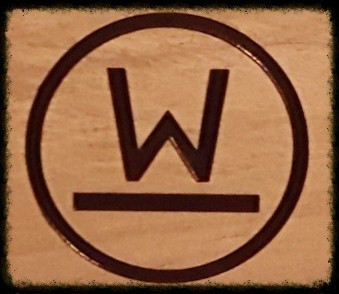 ---
UPDATE
I am RELIEVING all authors of their duties. I will be doing the open threads (daily or weekly – not sure yet) from here on out, unless people choose to volunteer for daily threads. Please make sure that the other authors see this.
Bakocarl has an open scheduled for tonight. After that, he's free, too. His health is very important to me. Retirement is an option, or staying on if he wants. I am absolutely fine either way.
Here is the offer. ALL SEVEN DAYS are open. Current authors have first dibs on any or all of their current days, but there is ZERO expectation of continuing. Switching days is fine with me, too.
I want current authors to STRONGLY consider taking a break.
Deal with it – talk about it – let me know if you WANT to do any dailies.
Any potential NEW AUTHORS are free to volunteer.
If we don't get volunteers, I may go to a weekly open thread, combined with more independent articles by all authors. I'm open to ideas.
Let's shake things up!
W