I don't know what the weather is like where you are, but it's hot out there. 🥵🥵🥵🥵🥵
Okay, let's see, what have we got.
It seems that the Supreme Court is going to draw out the drama on the Dobbs decision and potential overturning of Roe v Wade until the very last moment (possibly so they can all get out of dodge before the women who really need the services of a man, but won't admit it or get it, get on with burning the place down), but that doesn't mean that there isn't anything out there on abortion.
Since Roe v. Wade, almost one in four American women has had an abortion. African Americans account for 38% of all abortions – almost three times their percentage of the population. (Some might call it genocide.) That's what Planned Parenthood Founder Margaret Sanger planned all along. Sanger was a eugenicist who wanted fewer Americans of color. How proud it must make to you feel to know you're helping her in that noble undertaking.

Regarding your alleged protests, free speech does not include:
Firebombing and vandalizing pregnancy resource center, whose only goal is to help women to keep their children. Do you want every pregnancy to end in abortion?
Picketing in front of the homes of conservative Supreme Court justices, banging drums and screaming through loudspeakers.
Disrupting church services. In one case, demonstrators stripped to their underwear – and they weren't even attractive.
Threatening to kill your opponents. ("If abortion isn't safe, you won't be either.")
Inciting an attempted assassination.
None of this should come as a surprise. You're using violence in the streets to defend violence in the womb.

Here's a news flash: You're going to lose. Reason and morality are both on our side.

Everything pro-lifers predicted has come to pass – including infanticide, euthanasia, gender-selection abortions and the commercial use of fetal tissue.
And interestingly enough, to protect women around the abortion debate, Senator Elizabeth Warren introduced legislation to make the sale of geolocation data illegal.
The Health and Location Data Protection Act would ban data firms from selling individuals' health and location data, which Warren and fellow bill introducers say endangers not only the safety of abortion clinic visitors but also the safety of all Americans who may be unwittingly subject to surveillance. The Federal Trade Commission, state attorneys general and people whose data has been sold would be able to sue firms if they're found to be in violation of the law.

The bill, which is cosponsored by fellow Democrats like Senators Ron Wyden (Oregon) and Bernie Sanders (I-Vermont), would be among the strictest regulations on consumer data collection and sales — an industry estimated to be worth $200 billion.

"Data brokers profit from the location data of millions of people, posing serious risks to Americans everywhere by selling their most private information," Warren said in a statement. "With this extremist Supreme Court poised to overturn Roe v. Wade and states seeking to criminalize essential health care, it is more crucial than ever for Congress to protect consumers' sensitive data."…

Data and privacy experts have endorsed the bill, emphasizing that the largely unregulated data sale industry poses risks to everyone.

"Health and location data are incredibly sensitive and can be used for a range of harms, from profiling and exploiting consumers to spying on citizens without warrants to carrying out stalking and violence," Justin Sherman, research lead of Duke University's Data Brokerage Project, said in a statement. "Companies should not be allowed to freely buy and sell Americans' health and location data, on the open market, with virtually no restrictions."
Uh-huh. This wouldn't have anything to do with the timing of such a bill, would it? h/t Gail
But that's not all on abortion:
In a letter addressed to Alphabet CEO Sundar Pichai on June 17, Democrats such as Sens. Elizabeth Warren, Amy Klobuchar, Richard Blumenthal, Dianne Feinstein, Kirsten Gillibrand, and Bernie Sanders smeared life-affirming pregnancy centers, many of which offer free or discounted pregnancy tests, ultrasounds, and other care to women in need, as "fake clinics" that don't deserve a spot in Google's top results.

The Democrats parroted data from the foreign dark-money group The Center for Countering Digital Hate which recently claimed that 11 percent of search engine results for queries such as "abortion near me" and "abortion pill" in at least 13 states where abortion will be effectively banned if the U.S. Supreme Court overturns Roe v. Wade redirected users to pregnancy centers. The same CCDH report allegedly found that 37 percent of Google Maps searches also ended at pro-life care clinics.

In the letter, Democrat signatories argue that these kinds of search engine results are "misleading" and could direct women to organizations that encourage and help them keep their babies alive.

"Directing women towards fake clinics that traffic in misinformation and don't provide comprehensive health services is dangerous to women's health and undermines the integrity of Google's search results," the letter states.
And no word on the destruction of these facilities by militants from the MSM, either.
As Catturd said, she seems nice.
About 2000 Mules having legs….
And more threats from the side of peace and tolerance:
Not that we here at the Q Tree don't know this, but:
Those injuries are starting to have a big impact. Remember this from the weekend/yesterday?
According to these individuals and groups, the number of pilots speaking out about their vaccine injuries is dwarfed by the number of pilots who are still flying despite experiencing concerning symptoms — but not speaking out because of what they describe as a culture of intimidation within the aviation industry.

These individuals fear they will lose their jobs and livelihoods in retaliation if they reveal their symptoms or go public with their stories, sources told The Defender.

Still, a growing number of pilots are coming forward.

Last month, The Defender published the accounts of several pilots — and of the widow of a pilot who died from a vaccine-related adverse event.

Since then, more pilots have shared their stories, including one who is currently flying for a commercial airline.

A growing number of advocacy organizations, representing workers across the aviation industry and in several countries, are joining these pilots in speaking out.

The Defender previously reported on actions by the U.S. Freedom Flyers (USFF) and other legal advocates in the U.S.

Since then, representatives from the Global Aviation Advocacy Coalition (GAA) and the Canada-based Free To Fly also spoke with The Defender about their initiatives….

Australia, like Canada, has a government-level vaccine mandate for airline crew and airport workers. In Australia, this mandate went into effect on Nov. 15, 2021.

Glen Waters is a former captain with Virgin Australia who is now a spokesman for a group of employees from the same airline.

Waters, who had held the rank of captain for 19 years before being terminated by Virgin Australia for refusing the vaccine, spoke to The Defender on behalf of several pilots who are suffering from vaccine injuries.

According to Waters, "none of the pilots suffering from injuries are prepared to talk" because "the company is actively trying to terminate anyone reporting vaccine injury."

Waters said employees whose health issues are characterized as "unrelated" to the vaccine are being treated by Virgin Australia "as you would expect a company to care for its employees."

Waters stated "there are several reasons injured pilots will not come forward," including:
"There is a stigma attached to anti-vaccine sentiment in any form.
There is a reluctance on the part of the medical community to get involved with possible vaccine injuries.
Vaccine makers will actively fight against injury claims.
Insurance companies have distanced themselves from claims involving the vaccine.
Pilots don't want to lose their medical certifications, jobs or careers.
Waters said of approximately 900 pilots flying with Virgin Australia, he is aware of nine who are no longer flying because of medical complications that could be linked to the vaccine.

In an open letter to the aviation industry, the GAA raised serious allegations regarding industry vaccine mandates, which the GAA said resulted in a growing number of vaccine-injured pilots who are unable to fly and who may never do so again — and an increasing number of pilots who continue to fly while experiencing potentially serious symptoms.

The letter was signed by organizations including the USFF, Free To Fly Canada, the Aussie Freedom Flyers, the UK Freedom Flyers, the International Medical Alliance, the Global Covid Summit, the Canadian Covid Care Alliance, the UK Medical Freedom Alliance, the Association of American Physicians and Surgeons, and several other groups in the U.S., France, the Netherlands, Switzerland and the U.K., as well as more than 17,000 physicians and medical scientists from around the world and "thousands of pilots at over 30 global airlines.

The GAA said it is in communication with pilots at the following U.S.-based airlines: Alaska, American, Delta, Frontier, JetBlue, Southwest, Spirit and United, and 12 major air carriers in Australia, Canada, France, Germany and the Netherlands.
Thus, one aspect of the pilot shortage explained. One direct result popped up on Tuesday with more information.
American Airlines will stop flying to Toledo, Ohio, along with Ithaca and Islip, N.Y., on Sept. 7, making cuts to three airports serviced by regional carriers that have been hardest hit by the shortage of pilots being felt across the industry, the company said….

"In response to the regional pilot shortage affecting the airline industry, American Airlines has made the difficult decision to end service," American Airlines spokeswoman Andrea Koos said in a statement. "We're extremely grateful for the care and service our team members provided to our customers in Islip, Ithaca and Toledo, and are working closely with them during this time."…

That's because pilots from regional carriers are often recruited to work at mainline carriers such as American, Delta and United. Pay, benefits and schedules are better at mainline carriers, and provide opportunities to advance faster to longer and international routes, which are more efficient for pilots who get paid for time in the air.

That has forced American and other carriers to cut back on the use of regional carriers. American CEO Robert Isom said the company has parked about 100 planes at regional carriers, even though customer demand is high.
Random items:
At Fort Hood in Texas, an order recently came down for a "rush" job on 49 military vehicles — specifically, that they be repainted from their current desert camouflage to a green color that's more suited to woodlands or temperate climates.

According to The San Antonio Express-News, "Gary Pasley, his partner, David Stidham, and a small team of soldiers had just 19 days to repaint 49 pieces of military equipment ranging from Humvees to medium tactical vehicles" earlier in June. 

The Express-News explains:
The GIs washed the vehicles and equipment so Pasley and Stidham could paint them a dull green, covering the familiar desert tan. That prompted Pasley, 44, an Iraq War veteran, to speculate that the Army's priorities were shifting away from the Middle East and Afghanistan.

"I'm pretty sure that we're downsizing from that region of the world and kind of focused on our efforts elsewhere, so I would say the vehicle (color) might be terrain appropriate," Pasley said.

Just where the new focus might be, neither he nor the Army could say.

After 20 years of fighting wars in vehicles painted to match the desert, Fort Hood now has a relative handful of vehicles made over with a basic olive drab — the Army calls it "woodland green" — that can serve as the primer for a common camouflage pattern standardized for each vehicle type.

As yet, no camo has been applied.
This also popped up in yesterday's daily and is worth a read:
I just read the full transcripts from Putin's speech at the St. Petersburg International Economic Forum (SPIEF) Friday, 06/17/22. Just WOW. It is extremely eye opening to read his message. Surprisingly, I have to agree with him on everything he said. He kinda sounds like Trump to be honest.

I highly suggest you read the entire thing, but let's break down some passages that stuck out to me:

-"the era of the unipolar world order is over, I want to start with this, there is no escape, it is over despite all attempts to preserve it, preserve it for any medium."

Kinda sounds like he's saying "nothing can stop what is coming". Putin has been adamant that he's taking out the neo-nazis and NWO. He claims it's all theater at this point. Window dressing until their inevitable defeat.

"The United States, having declared victory in the Cold War, declared themselves the messengers of the Lord on Earth, who have no obligations, but only interests, and these interests are declared sacred."

"They (United States) are captives of their own delusions about countries outside the so-called "golden billion": they consider everything else to be the periphery, their backyard, they still treat them like colonies, and the people who live there consider them second-class people . , because they are considered exceptional. If they are exceptional, everyone else is second class."

"Therefore, an irrepressible desire to punish, financially crush those who stand out from the general ranks, they do not want to blindly obey. Furthermore, they rudely and shamelessly impose their own ethics, views on culture and ideas on history and sometimes question the sovereignty and integrity of states, creating a threat to their existence. Suffice it to recall the fate of Yugoslavia and Syria, Libya and Iraq."

Here, we see Putin saying some harsh, but accurate things about the United States and how they have conducted themselves on a global stage since the end of the Cold War. Putin is right. Actors within the US government pushed illegal and dangerous biological activity directly onto Russia's border, left countries in an absolute state of destruction, waged bloody and pointless wars, only seeking to fulfill the self interests of a global order. Sounds like Trump talking about the Deep State to me.
Reading room:
Imagine you're an 8th-grade boy. You're beginning to be told by teachers, the media, and maybe your parents that you're privileged because you're a boy. It's a basic truth, you're told.

But this just makes you confused. You start asking yourself questions. If boys are privileged, why do the girls in my class tend to get better grades?

Why are there more girls than boys in my advanced classes?

Why are the girls more well-behaved and focused?

Why are some of the girls preparing for college applications already? By the time you get to high school, your confusion only grows.

Your friend, who used to go to church with you, has become addicted to porn. Another friend, whose parents have recently divorced, has started using drugs.

Your friends start appearing unmotivated and demoralized. Meanwhile, the girls at your school continue to be over-represented in honors classes, get better test scores and grades, obtain more leadership positions, and participate in more extracurriculars.

But you're still repeatedly told that boys are privileged. How could this be?
And from yesterday's comments:
In between
Gregg Philips @ Truth Social.
He talked to Trump at mar-a-largo premier of 2000 Mules.
and then writes,
….Don't fall for nonsense

Still happening:

1) The Pit – a private meeting with a select group of people [Patel Patriot (Jon) is invited]

2) Ripcord – publishing all video, documents and information. [This should mean LEOs & DAs are finished.]

3. Tiger Project – explosive story that will blow up the narrative and those who have shoved it down our thoats.

4. Command Center – platform for citizen research, structured and unstructured

intelligence gathering, and coordination with law enforcement for near real time action ops.
 Reply to  Gail Combs

 June 21, 2022 12:32

He wouldn't put this out there unless he was cleared to do so, and under some sort of protection.

It's happening.
Reply
 Reply to  Deplorable Patriot

 June 21, 2022 12:56

EXACTLY!!
Sundance also has a number of offerings worth bringing, but I have to save something for tomorrow. This sucker is long as it is.
Tweets:
Memes: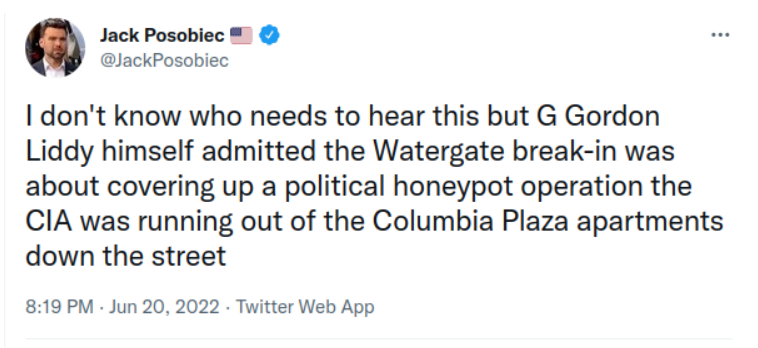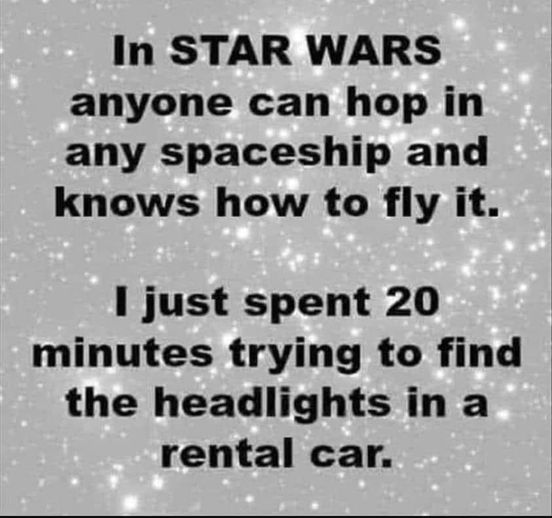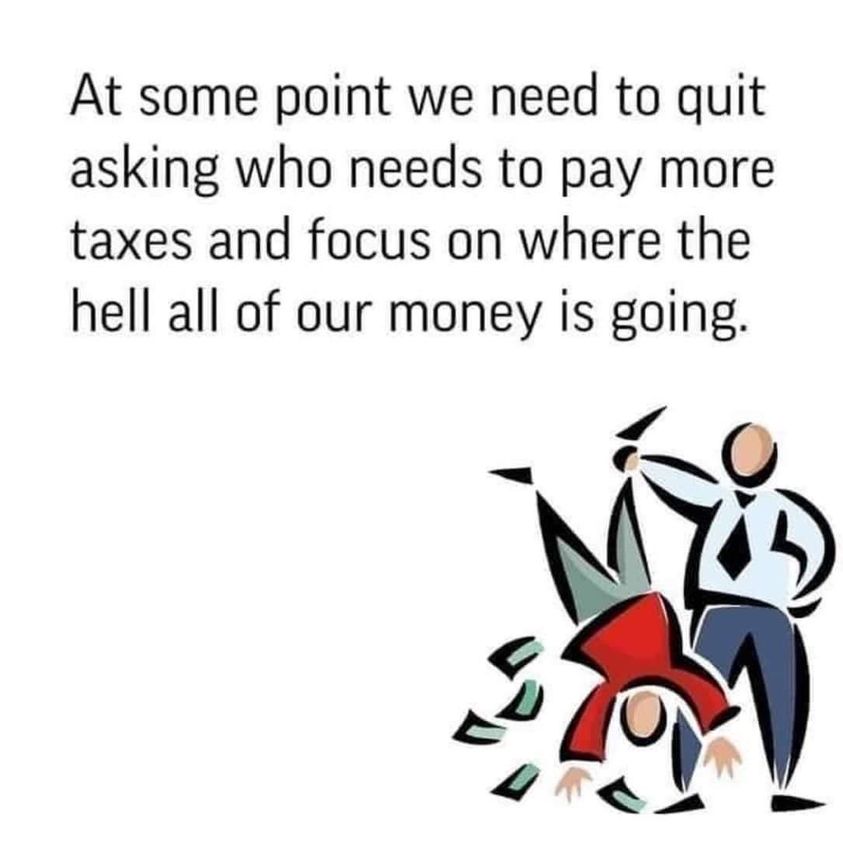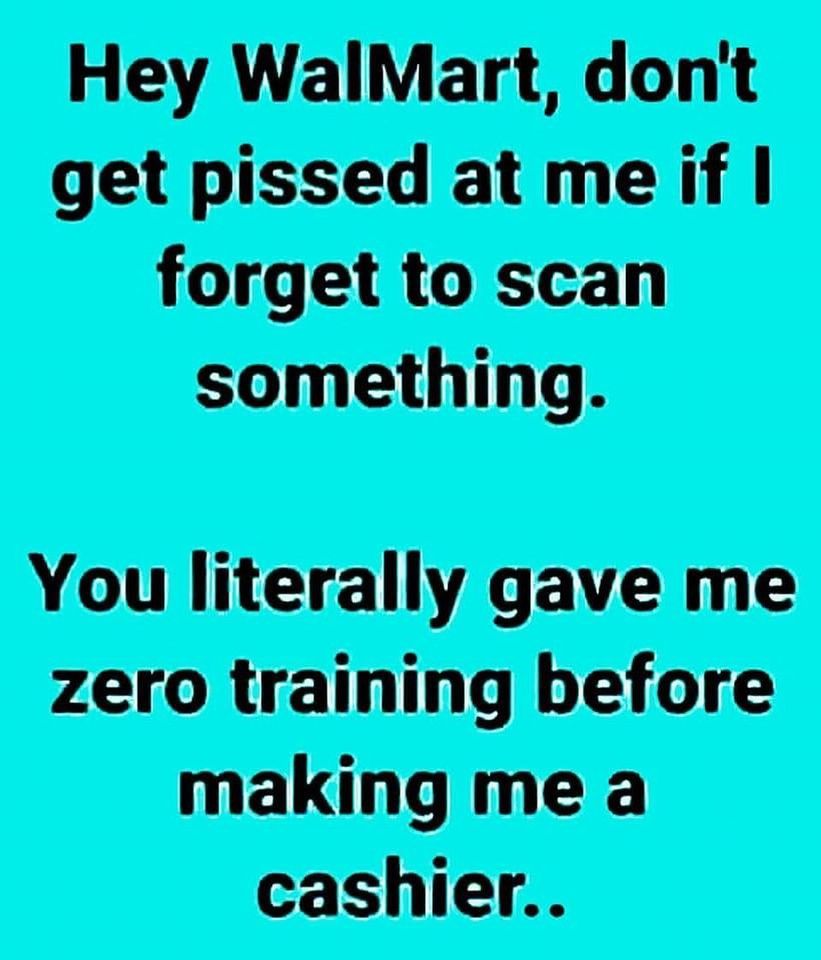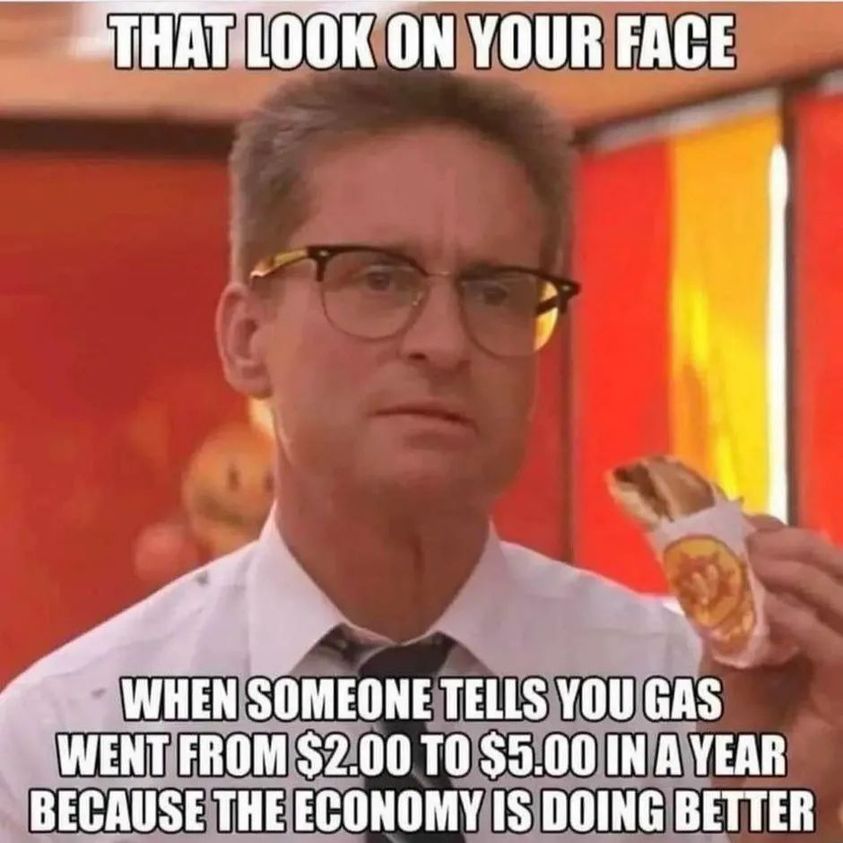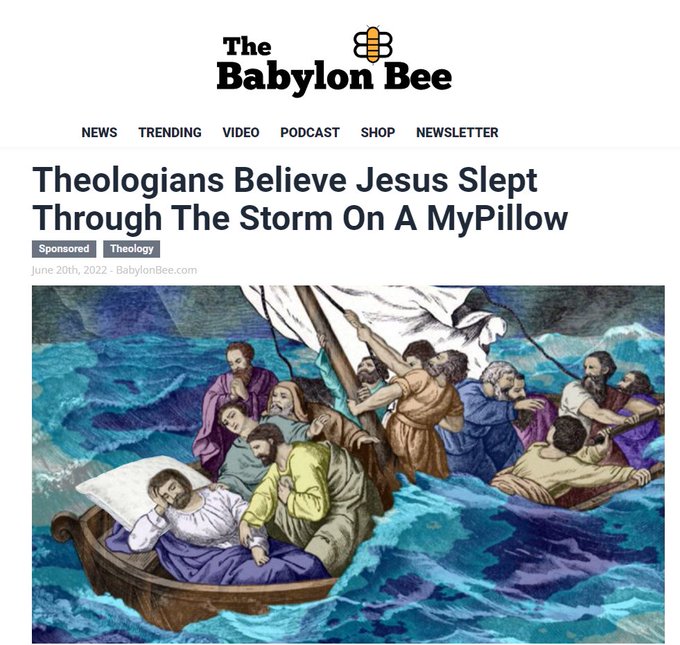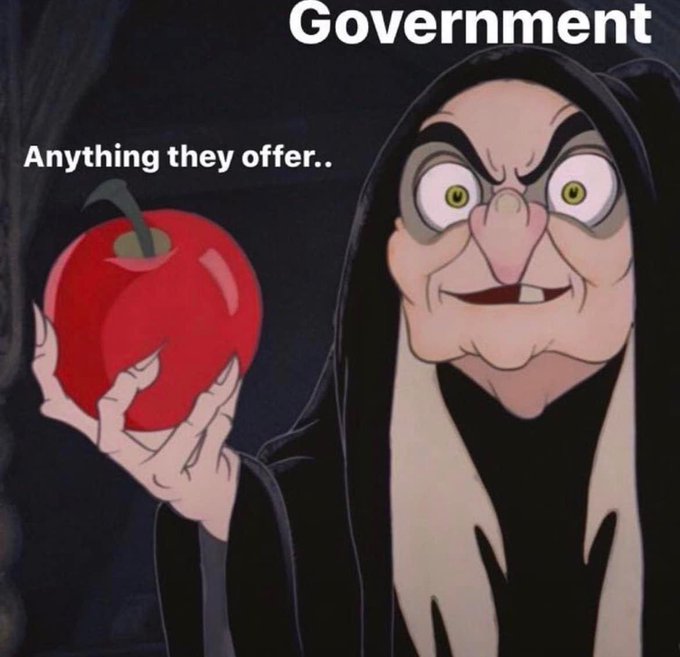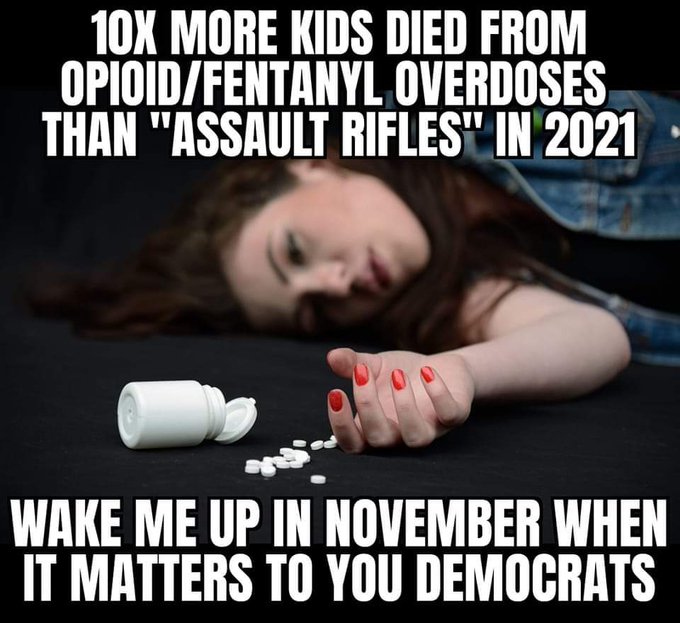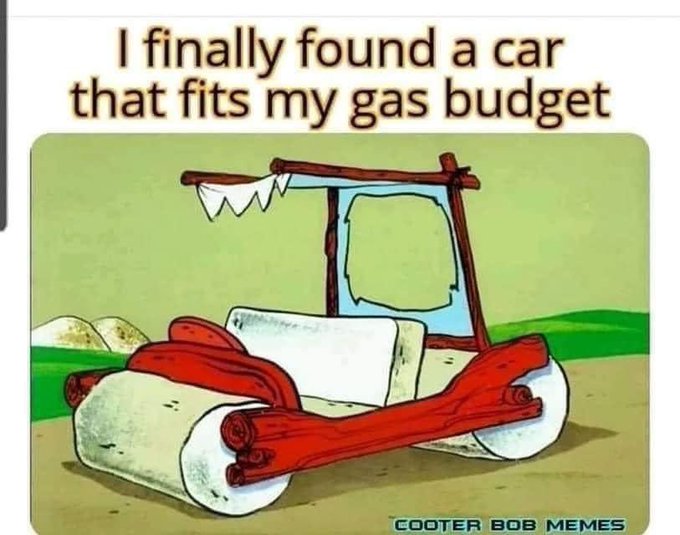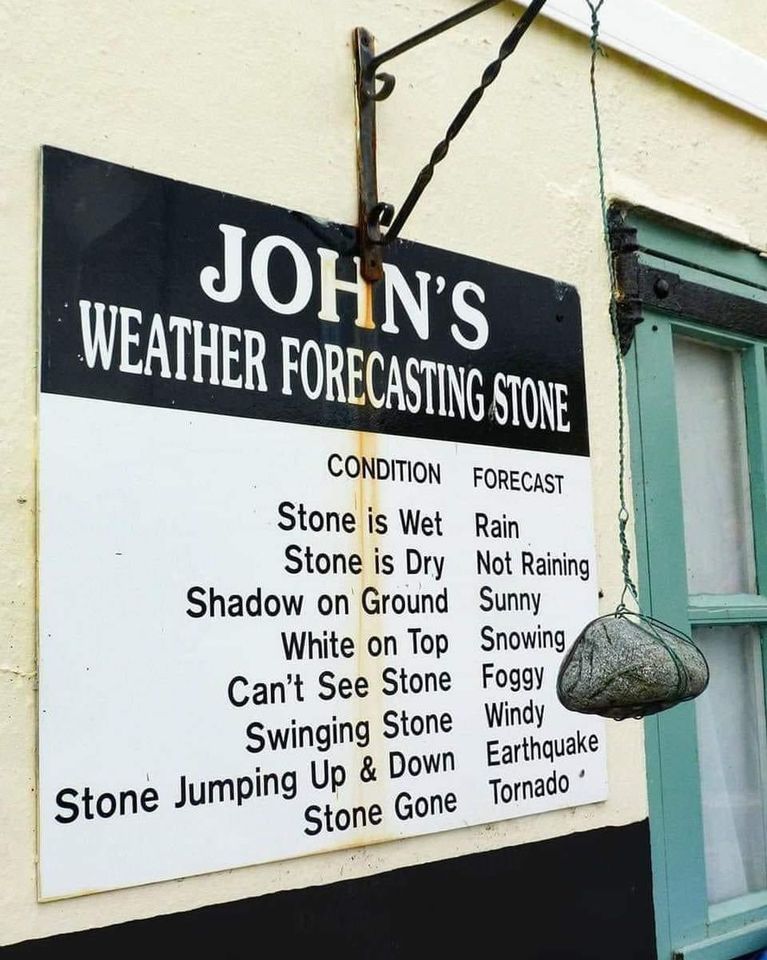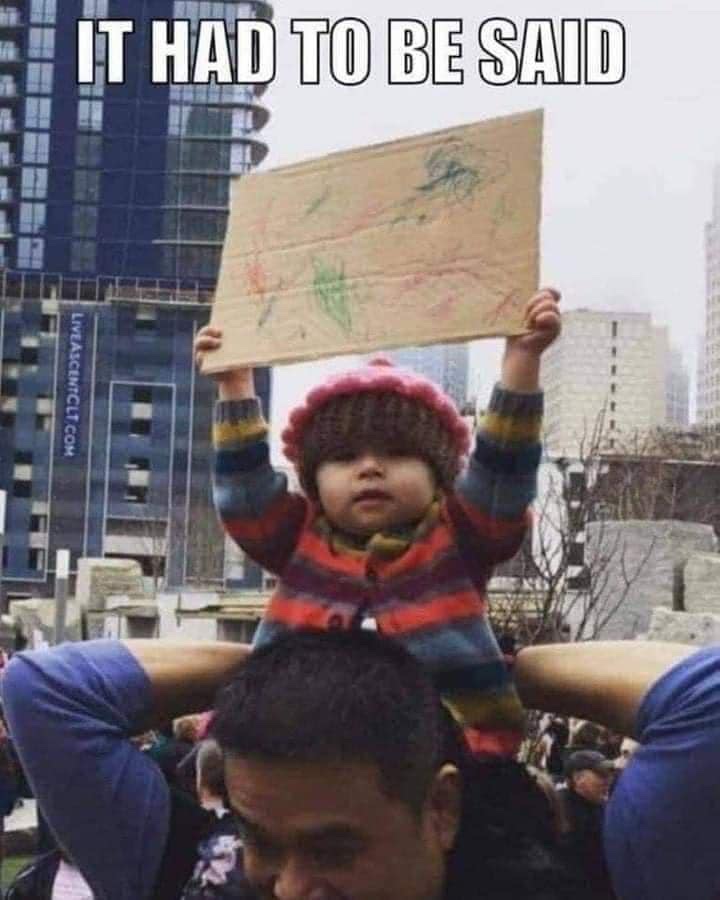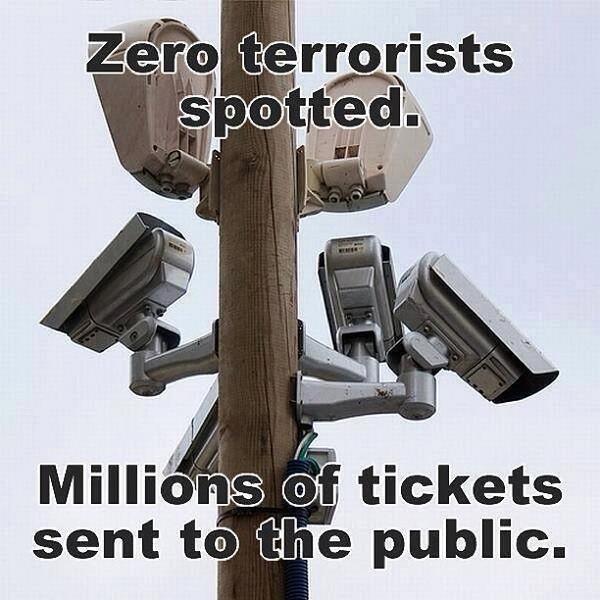 Have a good day y'all.
(I don't remember who brought this to a daily in the comments, but thanks.)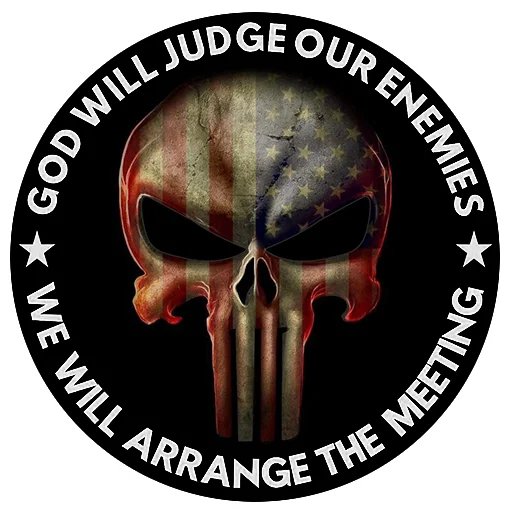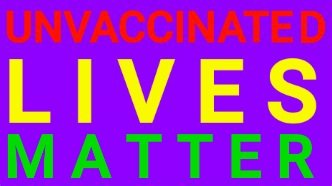 And, of course, the obligatory George Carlin: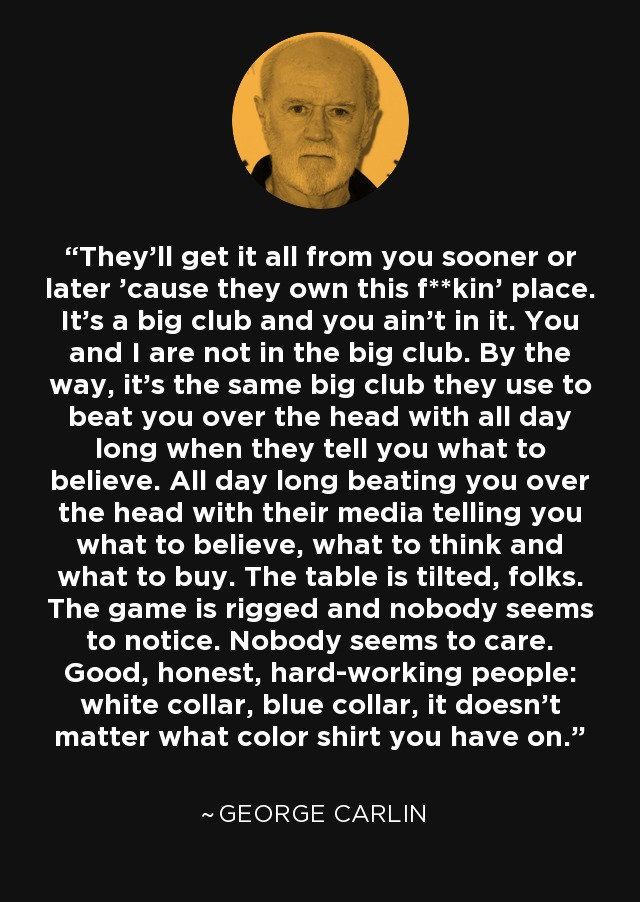 Per the Boss: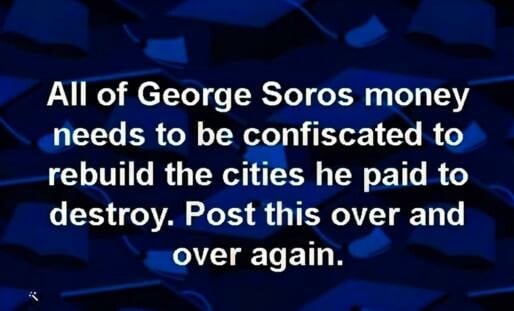 And now for the obligatory message from our sponsors:
Here at the Q tree we believe in the concept of CIVIL open free speech and the discussion that fleshes out ideas. When commenting and participating in the OPEN discussion on this thread all comments MUST NOT CONTAIN personal threats, baiting, name calling, or other anti-social words fomenting hate, violence or destruction. Our host Wolfm00n has strict rules about that.
Fellow tree dweller Wheatie gave us some good reminders on the basics of civility in political discourse:
No food fights.
No running with scissors.
If you bring snacks, bring enough for everyone
Please, stock up on blanks for celebratory gunfire, be ready to swing from the chandeliers…and no messing with the nuclear weapons.
Please remember to remain locked and loaded and ready for trouble should the insurrectionists try to invade your space.
Those who have things to say that do not fit the generally accepted limits of "civil" discussion, Wolf has provided a venue known as the UTree. You're welcome to visit over there and say hi to anyone hanging out over there. The "Rescue Thread" is also over there. In the event a rendezvous of the tree is needed, please check it out, as well as the newest rescue venue.
Auntie DePat's requests:
If you see something has not been posted, do us all a favor, and post it. Please, do not complain that it has not been done yet.
The scroll wheel on your mouse can be your friend. As mature adults, please use it here in the same manner you would in avoiding online porn.
Thank you so much for any and all attention to such details. It is GREATLY appreciated by more than one party here.
One other vital note:
Please, review these rules that our host Wolfm00n outlined toward the beginning of the growth of the tree itself. it won't take long.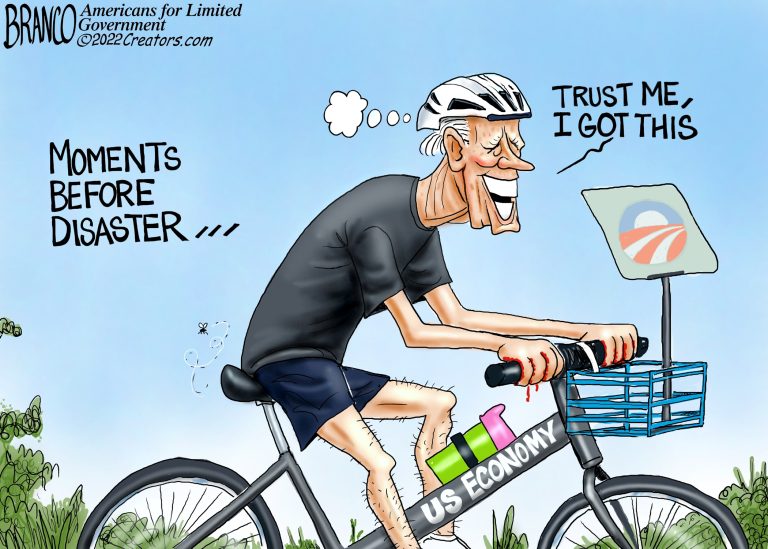 __________________________________________________
MATTHEW 7:15-20
15"Beware of false prophets, who come to you in sheep's clothing but inwardly are ravenous wolves. 16You will know them by their fruits. Are grapes gathered from thorns, or figs from thistles? 17So, every sound tree bears good fruit, but the bad tree bears evil fruit. 18A sound tree cannot bear evil fruit, nor can a bad tree bear good fruit. 19Every tree that does not bear good fruit is cut down and thrown into the fire. 20Thus you will know them by their fruits.
As always, prayers for the fight against that which seeks to enslave us are welcome.
Please include: President Donald Trump, the Q team, our soldiers in the field, special forces, tactical units, first responders and those working behind the scenes…and any and all people with family members in the hospital, COVID or not.
And…members of the QTree who no longer participate for one reason or another, as well as Gil, RDS, Bakocarl, Nora, Cthulhu (who is getting prayers whether it's life threatening or not) and any others facing serious health issues right now..
It is quite clear, as per Wolf's message from July, that we are under spiritual attack. Building up a robust arsenal of prayer and discipline is a must in fighting the enemy and his minions.
In that spirit, the Prayer to St. Michael the Archangel from Tuesday's threads, and the Breastplate of St. Patrick, not to mention the Litany of Humility are favorites recommended by exorcists in spiritual warfare.
SATIRE SECTION