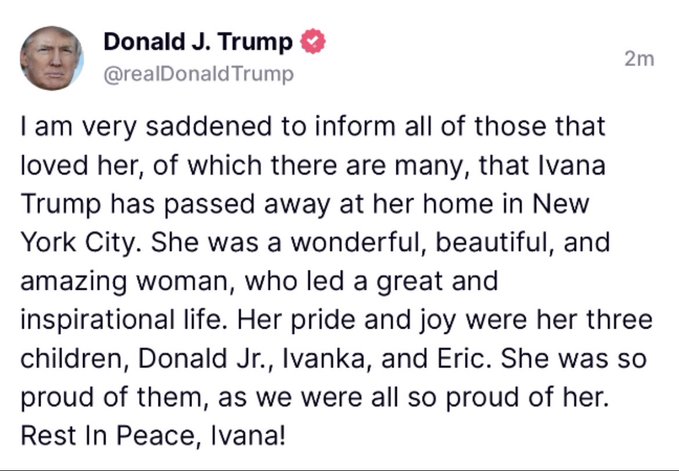 We lift one to you, Mrs. Trump.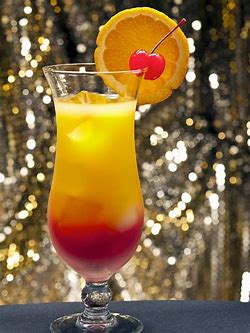 Ingredients
¾ cup freshly squeezed orange juice
1 (1.5 fluid ounce) jigger tequila
ice cubes
½ (1.5 fluid ounce) jigger grenadine syrup
1 slice orange, for garnish
1 maraschino cherry for garnish
Directions
Step 1 Stir orange juice and tequila together. Fill a chilled 12-ounce glass with ice cubes; pour in orange juice mixture. Slowly pour in the grenadine, and allow it to settle to the bottom of the glass (be patient). Garnish with a slice of orange and a maraschino cherry.
Okay, let's get this party started.
The only person celebrating this is Jimmy Carter…he might not know where he is, either, though.
[SACRED EXCREMENT] Clandestine was right!
July 13, 2022

JEFFERSON CITY, Mo. – Today, Missouri Attorney General Eric Schmitt sent a letter to FBI Director Christopher Wray demanding that they cease their attempts to illegally obtain information from local sheriffs on Missourians who have concealed carry permits. Missouri law specifically prohibits the sharing of information on concealed carry permit holders to any entity – local, state, federal, or otherwise.

"The FBI has absolutely no business poking around in the private information of those who have obtained a concealed carry permit in Missouri," said Attorney General Schmitt. "The Second Amendment rights of Missourians will absolutely not be infringed on my watch. I will use the full power of my Office to stop the FBI, which has become relentlessly politicized and has virtually no credibility, from illegally prying around in the personal information of Missouri gun owners."
Any other states checking in on this issue?
And, of course, it comes with a strongly worded letter.
A group of Republican lawmakers is demanding the Committee on Oversight and Reform investigate the "extremely troubling" election fraud allegations made in the documentary "2000 Mules." 

"The film documents activities that raise serious questions about potential widespread coordinated efforts to illegally harvest and cast votes," Rep. Andy Biggs (R-AZ) states in a letter sent to Chairwoman Carolyn Maloney (D-NY) on Wednesday, which was provided exclusively to Townhall. 

Reps. Andrew Clyde (R-GA), Marjorie Taylor Greene (R-GA), Mary Miller (R-IL), Debbie Lesko (R-AZ), Randy Weber (R-TX), Pete Sessions (R-TX), Byron Donalds (R-FL), Rep. Dan Bishop (R-NC), Rep. Diana Harshbarger (R-TN), and Lauren Boebert (R-CO) co-signed the letter.
I'm SHOCKED! SHOCKED, I tell you.
Yeah, they all do that so that their legacy will live on, and they can control life from the grave.
Oh, well.
They say it's for pet food, but anyone who gets that the powers who wannabe want all of us sick and starving can read between the lines. They want us to eat bait.
They're not going to tell the truth at this point, that's for sure.
Les Wexner in the news…. Hmm….
American Thinker headlines:
Decades of unprecedented prosperity have made westerners indolent, bored, and self-absorbed.  Detachment from Judeo-Christian faith has made elites vulnerable to fanatics and charlatans peddling gimcrackery.  These peddlers no longer hawk their nonsense in the name of God, as was done throughout much of history.  Today, they claim to do so as enlightened people of science.
One of the recurring "insults" leftist trolls throw my direction is to call me a "redneck."  And I think, so you're accusing me of working hard in the hot sun, thanking God for all I have, believing that men should be masculine, knowing that strong women can still be feminine, not cowering in a corner when a firearm's near, and being more than willing to defend my rights and liberties as a free American?  Why, thank you…I guess?  (By the way, I think the same yahoos used to call America-loving, cowboy hat–bedecked Lloyd Marcus a "redneck," too, and I'm pretty sure he took it as a compliment.)

I mean, really, who has a more resilient, exciting culture — the one endorsed by Mitt Romney and Liz Cheney and Biden's other useful eunuchs who populate RINOland or the one guarded by real, salt-of-the-earth folks who know there's more to life than being liked by the New York Times?  Should the United States of America continue to divide and separate along cultural lines, get as far away from the blue megacities of death and dreariness as you can.  And if you should find yourself lost on your way out of the deserts of neoliberal nothingness, just ask directions from a stranger.  Out here, where people still look each other in the eye and judge friend from foe faster than a barefoot jackrabbit on a hot, greasy griddle, courtesy is the norm.  Common sense, self-reliance, thankfulness, and respect for others are valued ways of life.  People make and build things with personal knowhow, and then many of those same people blow those things up with M-80 firecrackers while listening to country and bluegrass music under wide open skies and bright, clear moons.  Sometimes those things get done on Independence Day; sometimes it's just a regular Taco Tuesday.  You never know.  So seriously: Who wouldn't want to live where the rednecks roam?
Recently, I sat in my airplane seat before takeoff and watched a parade of the obese squeeze down the aisle. Many seemed barely able to shuffle through the narrow space; how they would maneuver their bodies into the 18"-wide seats that awaited them was another mystery.
Democrats and their spinoff-isms promote and glamorize abortion, the killing of human beings. Barack Obama notoriously stated that he didn't want to see women being "punished with a baby." Elizabeth Warren said that women who go to crisis pregnancy centers are met by people who "want to do them harm." Liberals clearly believe that giving birth is not desirable but killing babies is.

They are big on defunding the police which increases the crime rate because criminals roam free to commit more crimes. This isn't rocket science. 
The expression for which he is famous — "If anything can possibly go wrong, it will go wrong" — was around long before Colonel Edward A. Murphy gained fame by stating that dictum after the sensors on a U.S. Air Force test crash vehicle he was monitoring failed to provide useful data.  Murphy's Law has remained a cautionary tale for all forms of human endeavor.  It is only barely less certain than the law of gravity.  While it is a given that what goes up must come down, it is only slightly less true that things will inevitably go wrong and muddy up what was seen as a sure outcome for any plan.  The "law" applies to politics as well.

Republicans have anxiously awaited the 2022 midterm elections, believing that recapturing the House of Representatives and achieving a sufficient majority in the Senate to make it a filibuster-proof body is a certainty and will lead inevitably to a Republican president in 2024.  They had best not discount the colonel.
It is important to understand immediately that the reference to Christianity in the stated principle that "Christianity is part of the common law" is not to Christian theology—that is, not to the "Father, Son, and Holy Ghost" doctrine underlying Christian worship. It is, instead, a reference to Christian morality; that is, to Judeo-Christian morality, which is to say to Biblical morality. The reference is to the Decalogue and certain stand-alone moral rifle shots such as the prime directives "Be holy!" and "Choose life!" It is not a reference to baptism, penance, the Eucharist, etc.

Because the United States and each of the fifty states is a common law jurisdiction and Christianity is part of the common law, it would seem to follow that those 51 jurisdictions are collectively a Christian nation. The United States Supreme Court affirmative precisely this principle in the 1892 United States Supreme Court decision of Church of the Holy Trinity v. US in which the court's opinion by Justice David Brewer declared "This is a Christian Nation."
Tweets:
Memes: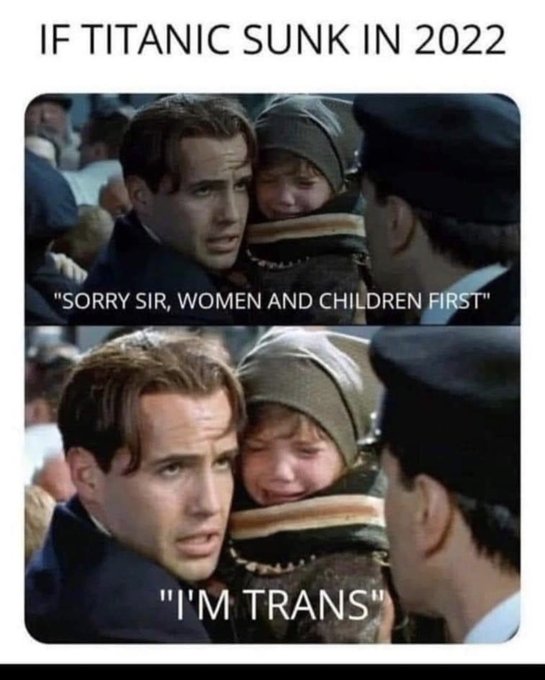 Proof that the left can't meme: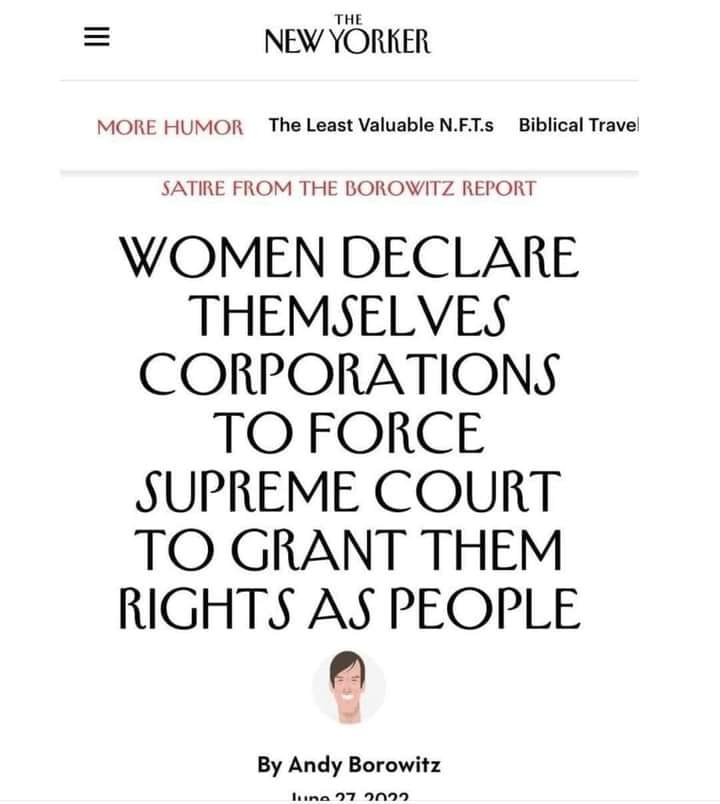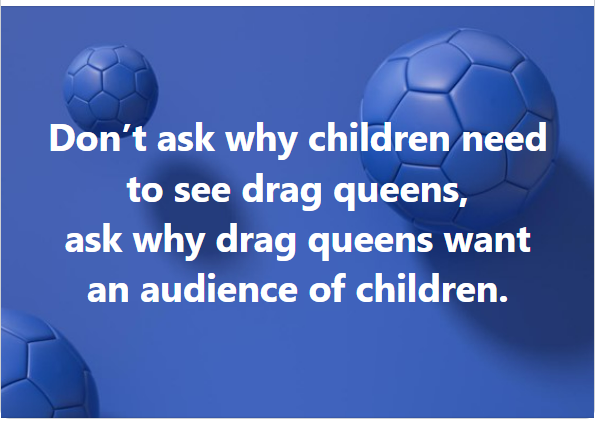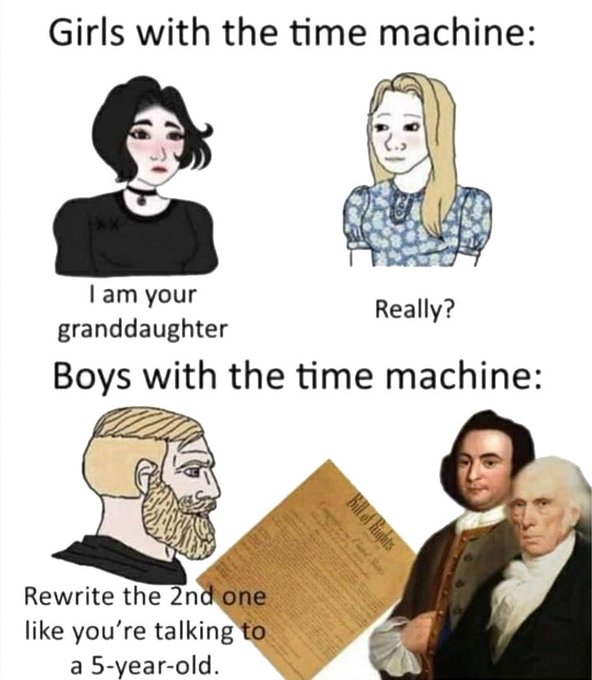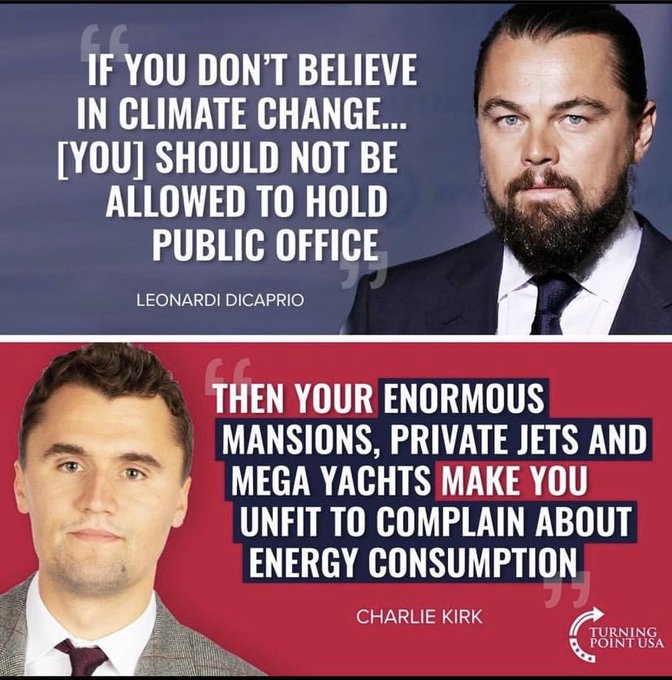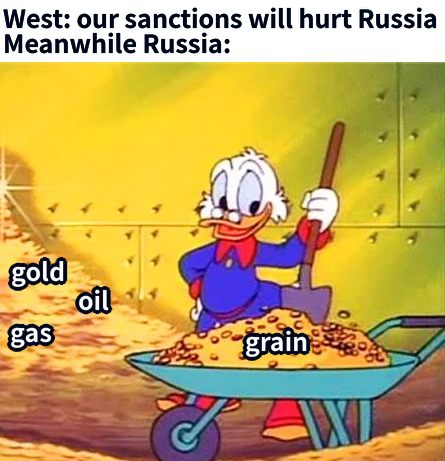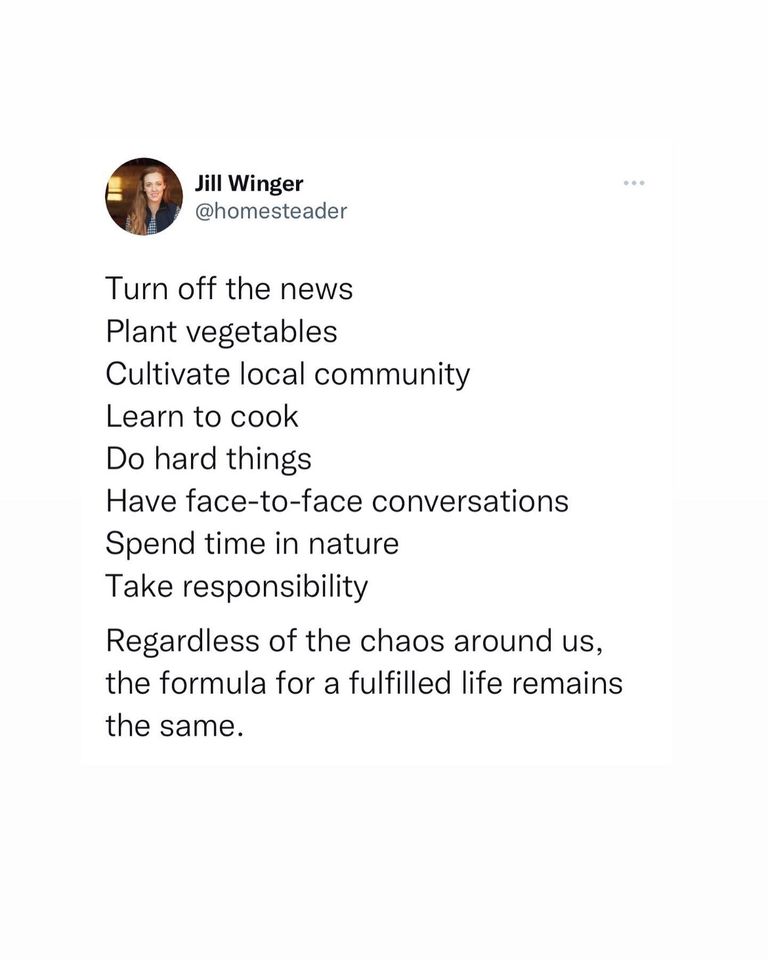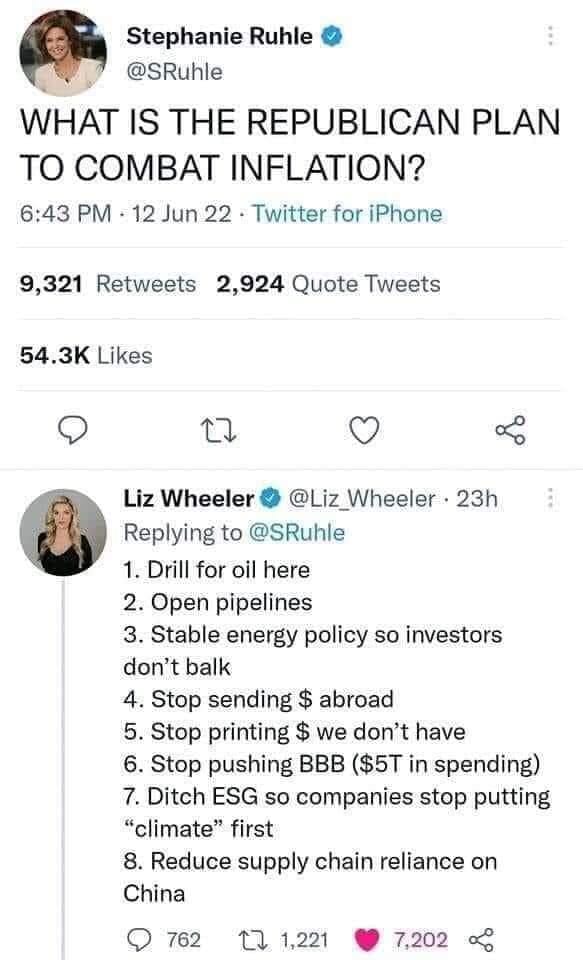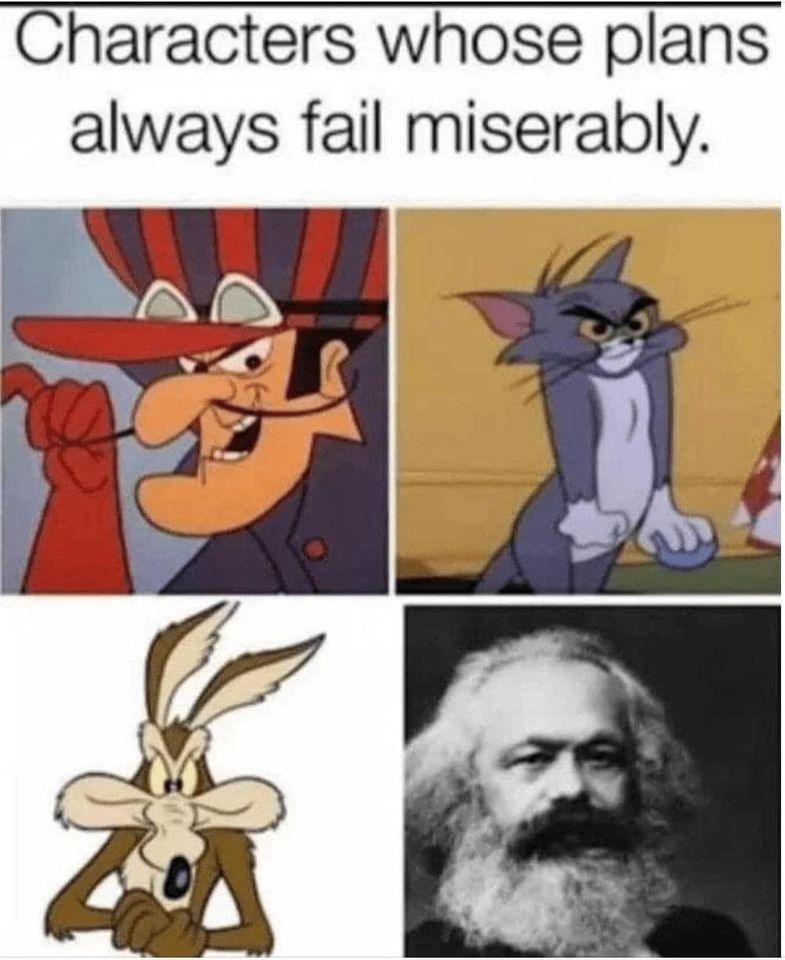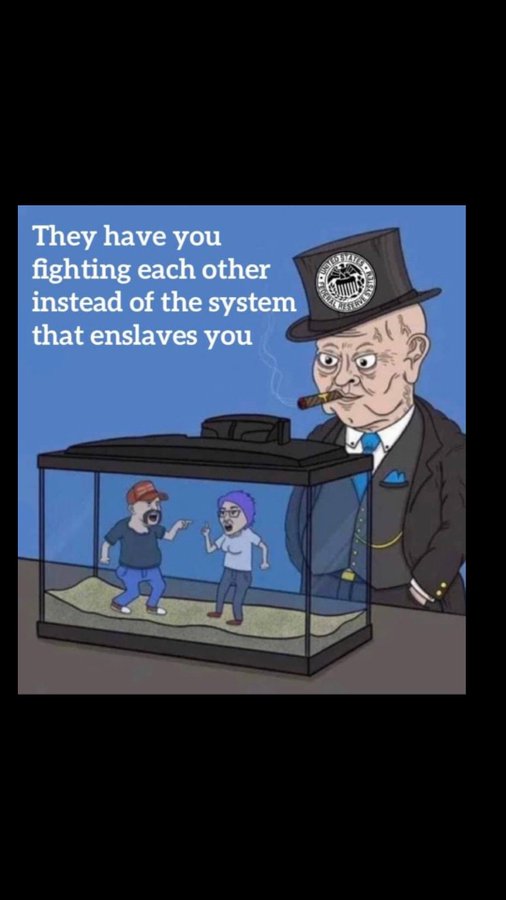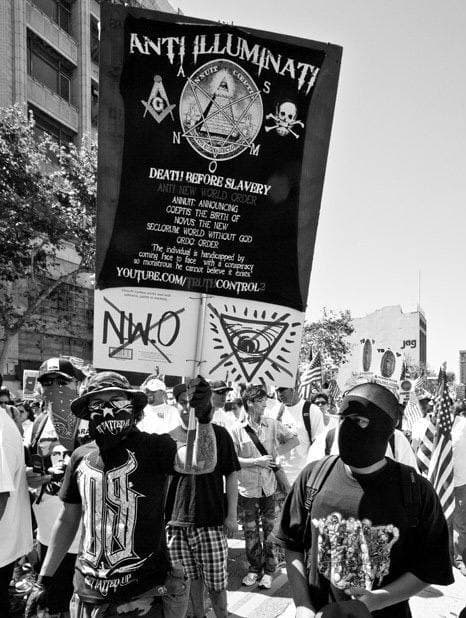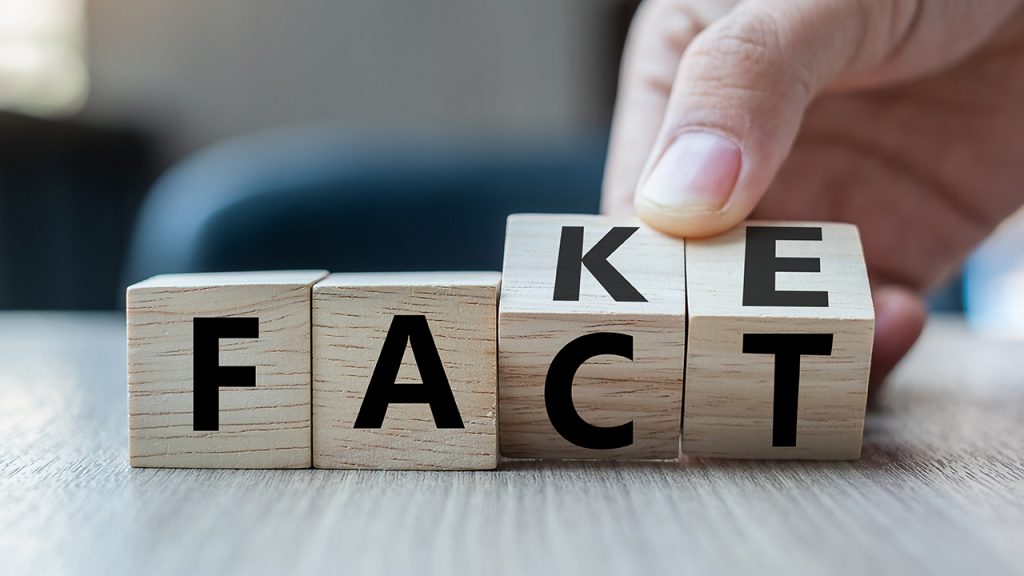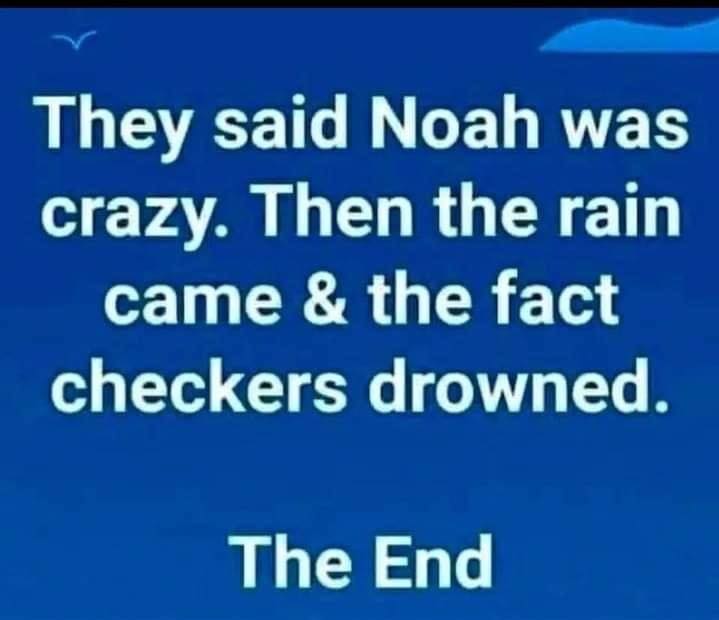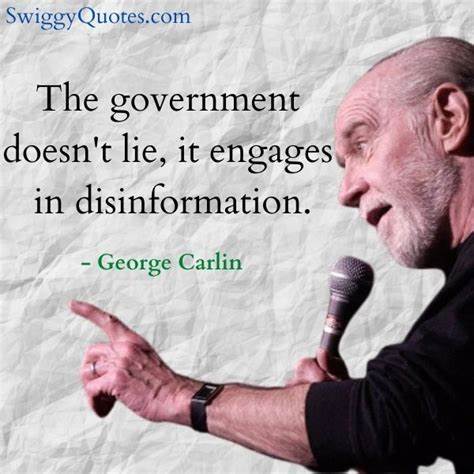 And now for the business portion of the post borrowed from Tuesday:
Guidelines for posting and discussion on this site were outlined by our host, WolfM00n. Please, review them from time to time.
The discourse on this site is to be CIVIL – no name calling, baiting, or threatening others here is allowed. Those who are so inclined may visit Wolf's other sanctuary, the U-Tree, to slog it out. There is also a "rescue" thread there for members of the Tree to rendezvous if the main site goes kablooey. A third site has been added for site outages of longer duration.
This site is a celebration of the natural rights endowed to humans by our Creator as well as those enshrined in the Bill of Rights adopted in the founding documents of the United States of America. Within the limits of law, how we exercise these rights is part of the freedom of our discussion.
Fellow tree dweller the late Wheatie gave us some good reminders on the basics of civility in political discourse:
No food fights.
No running with scissors.
If you bring snacks, bring enough for everyone.
And Auntie DePat's requests:
If you see something has not been posted, do us all a favor, and post it. Please, do not complain that it has not been done yet.
The scroll wheel on your mouse can be your friend. As mature adults, please use it here in the same manner you would in avoiding online porn.
_____________________________________________________
MATTHEW 5:13-19
13"You are the salt of the earth; but if salt has lost its taste, how shall its saltness be restored? It is no longer good for anything except to be thrown out and trodden under foot by men. 14"You are the light of the world. A city set on a hill cannot be hid. 15Nor do men light a lamp and put it under a bushel, but on a stand, and it gives light to all in the house. 16Let your light so shine before men, that they may see your good works and give glory to your Father who is in heaven. 17"Think not that I have come to abolish the law and the prophets; I have come not to abolish them but to fulfil them. 18For truly, I say to you, till heaven and earth pass away, not an iota, not a dot, will pass from the law until all is accomplished. 19Whoever then relaxes one of the least of these commandments and teaches men so, shall be called least in the kingdom of heaven; but he who does them and teaches them shall be called great in the kingdom of heaven.
1 CORINTHIANS 2:6-13
6Yet among the mature we do impart wisdom, although it is not a wisdom of this age or of the rulers of this age, who are doomed to pass away. 7But we impart a secret and hidden wisdom of God, which God decreed before the ages for our glorification. 8None of the rulers of this age understood this; for if they had, they would not have crucified the Lord of glory. 9But, as it is written, "What no eye has seen, nor ear heard, nor the heart of man conceived, what God has prepared for those who love him," 10God has revealed to us through the Spirit. For the Spirit searches everything, even the depths of God. 11For what person knows a man's thoughts except the spirit of the man which is in him? So also no one comprehends the thoughts of God except the Spirit of God. 12Now we have received not the spirit of the world, but the Spirit which is from God, that we might understand the gifts bestowed on us by God. 13And we impart this in words not taught by human wisdom but taught by the Spirit, interpreting spiritual truths to those who possess the Spirit.
SATIRE!
As of this writing, there is nothing new from the usual sources, so we're going vintage.
I will admit to remembering this from when it aired. I wanted to say it was over the week I was staying with neighbors when my mother had my youngest brother, but it was the weekend before. Dinah Shore and the dress oopsie is my favorite.
Have a great weekend.