This Merry Warrior Monday Open Thread is VERY OPEN – a place for everybody to post whatever they feel they would like to tell the White Hats, and the rest of the MAGA-KMAG-KAG! world.
Yes, it's Monday…again.
But it's okay! We'll get through it.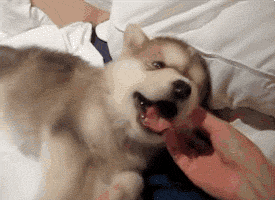 Free Speech is practiced here at the Q Tree. But please keep it civil.
Discussion of Q is not only allowed but encouraged. Imagine that! We can talk about Q here and not get banned.
Please also consider the Important Guidelines, outlined here in the January 1st open thread. Let's not give the odious Internet Censors a reason to shut down this precious haven that Wolf has created for us.
Remember – your greatest gift to President Trump is FIVE WORDS:
I AM PRAYING FOR YOU.
Wheatie's Rules:
No food fights.
No running with scissors.
If you bring snacks, bring enough for everyone.
………………………………………………………………….
For your listening enjoyment, I offer these compositions from Audiomachine's new album, Burn Point, titled 'Fighting Back':
[youtube https://www.youtube.com/watch?v=Fmm7Dksg_uM&w=640&h=360]
And 'Learning The Truth':
[youtube https://www.youtube.com/watch?v=-MxT5DueTXU&w=640&h=360]
……………………………………………………………………..
Visual descriptions for our dear Zoe, and for anyone else who may find them helpful:
Header Image: Is President Trump at Bedminster, walking down some stairs out onto the grounds. He has a slight mischievous grin on his face as he eyes something, we don't know what…but quite possibly a gaggle of press curs.
Second Image: Is a moving image, a gif, of a polar bear with his head and shoulders down on the ice. He is pushing forward with his hind legs. He looks tired…but is pushing himself forward, even with his front half down on the ice.
Third Image: Is another gif, of a small Husky puppy lying on some bedding. There is a hand giving him a loving little scratch on the side of his face as he yawns and smiles back.
Fourth Image: Fourth Image: President Trump is standing on the stairway outside the door of Air Force One. It is night time and the lights shining on him create a shadow of him on the aircraft door that looks like the head of an Eagle.
………………………………………………………………….