Welcome! Come on in, the door is open.
This Stormwatch Saturday Open Thread is VERY OPEN – a place for everybody to post whatever they feel they would like to tell the White Hats, and the rest of the MAGA-KMAG-KAG world.
Come on in and find a comfy spot.
Free Speech is practiced here at the Q Tree. But please keep it civil.
Discussion of Q is not only allowed but encouraged. Imagine that! We can talk about Q here and not get banned.
Please also consider the Important Guidelines, outlined here in the January 1st open thread. Let's not give the odious Internet Censors a reason to shut down this precious haven that Wolf has created for us.
Our greatest gift to President Trump is FIVE WORDS:
WE ARE PRAYING FOR YOU.
Wheatie's Rules:
No food fights.
No running with scissors.
If you bring snacks, bring enough for everyone.
………………………………………………………………………….
For your listening enjoyment, I offer this composition from James Paget, titled 'Rubicon':
[youtube https://www.youtube.com/watch?v=scL3KqBR3Bo&w=640&h=360]
…………………………………………………………….
Visual descriptions for our dear Zoe, and for anyone else who may find them helpful:
Header Image: Is an arched doorway in the base of a large Tree, with stone steps leading up to it. There are lush green ferns growing around the entrance and thick moss covers the trunk, as well as the surrounding trees. A light is shining through the door from within the Tree.
Second Image: Is a cozy interior view of a stairway against the wall leading down into large area with overstuffed chairs and soft lighting. There is a bannister made of winding tree branches. Throw pillows and throw rugs add to the comfy atmosphere.
Third Image: Is President Trump in a windbreaker jacket, with a furrowed brow and a sympathetic smile on his face, as he visits storm victims.
……………………………………………………………………..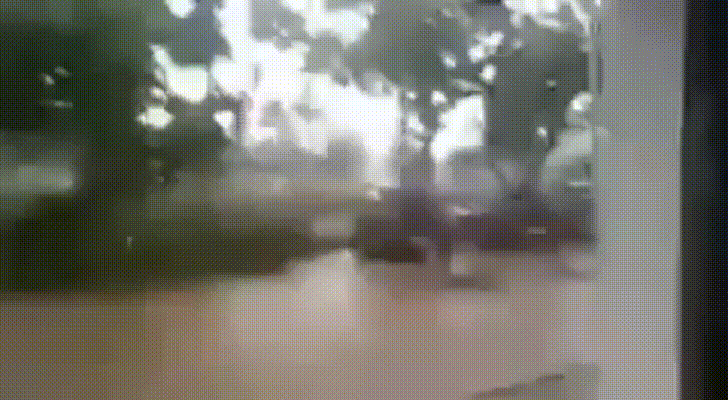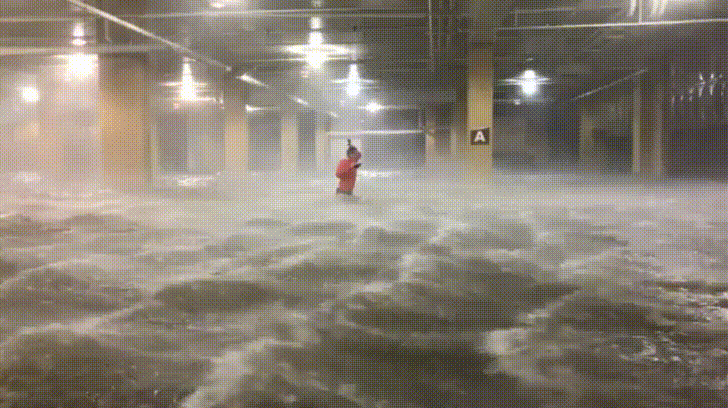 Hurricanes are nothing to fool around with…if the wind doesn't get you, the flooding will. So please stay safe and evacuate if it's headed your way.