In this post, I will shift around between three points of view:
The Stephen Kinzer (NYT) book entitled "Poisoner In Chief" – a restated CIA cover-up of ACTUAL progress on mind control, adjusted for new disclosure losses on MK, and blamecasting MK away from socialism and socialists, both foreign and domestic
The Adam and Melissa Dykes film about MK ULTRA centering on the human experimentation aspects, but also unaware of ACTUAL progress in practical programming of human beings through drugs and hypnosis.
My 1981 experience as a reality check against both books.
This is some major dot-connecting. While I don't have all the answers I want, I believe that I am closer to understanding past and current black hat MK abilities.
Relevant Bible Verse:
---
I begin this update on my search for TRUTH about MK (mind control) with a series of four tweets, three of which Twitter will NEVER let anybody see. OK – maybe a few people. Enough for COVER.
We begin with Sara Carter retweeting one of her old tweets.
Which references one of Sara's old articles.
This tweet walked STRAIGHT into my search for MK truth.
You see – I am reading the new Kinzer book on Sidney Gottlieb and MK ULTRA at this very moment.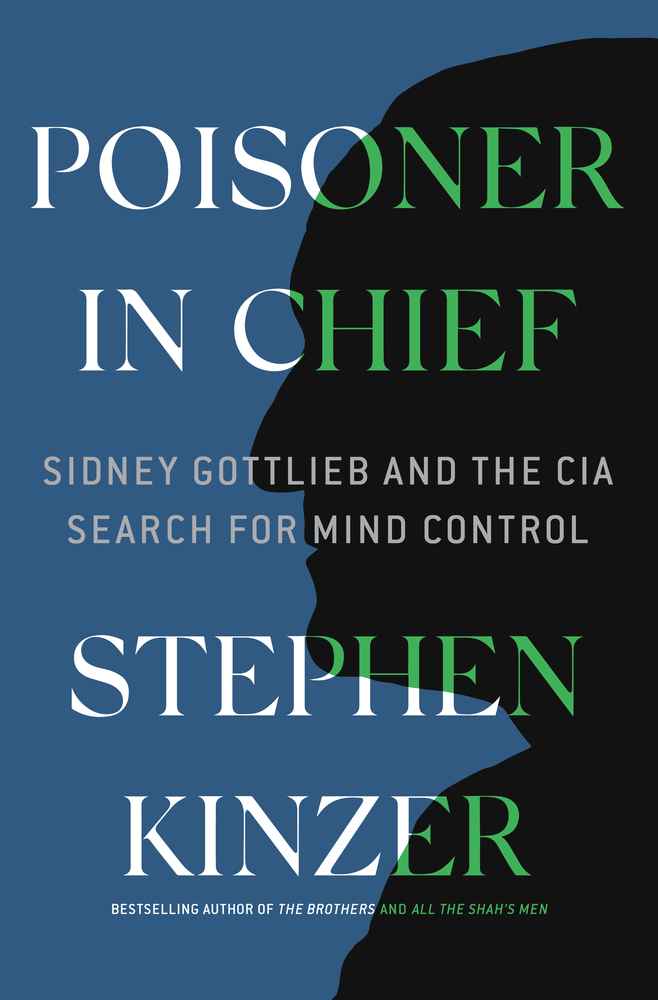 Anybody who reads this book will understand – amnesia was and undoubtedly remains a "holy grail" of the CIA. The problem is that Kinzer – at least from what I've seen of the book – never got access to anything or anybody which violated the "MK ULTRA Failure and Abandonment Narrative" (MUFAN for short, no pun intended, OK, maybe just a little).
And – if he did – he would only try to disprove it. The signs of a CIA water-carrier are all over this one.
MUFAN is wickedly hard to get around if you don't have both data and persistence, but if you DO have them, then MUFAN is pretty much impossible to accept. And THAT is where DA WOOF is right now.
Well, I could not help commenting into /dev/mulder, so to speak. Check out who else was on the thread, thanks to Sara's tagging – both Loretta Lynch and the FBI.
Then I decided to really start laying it down – though gently. Note my very cryptic use of the date rather than to just spell things out. Credibility. I push RIGHT to the edge.
Now if you watch "The Minds of Men" (see below), you will see that the interest in the subject of mind control which preceded 1947 has meaning, but that meaning is most easily understood in the big picture by STILL referencing 1947 – to be really cagey about things. You'll see.
Then we go for the finale, bringing it back to Loretta Lynch.
I honestly have mixed feelings about waking up Loretta from her innocent bliss of ignorance granted by the technology, but we cannot truly forgive without remembrance – even if we truly forget. In the end, we will all come out of this better if we accept the fact that we have sinned.
So – WHERE WAS I?
Ah, yes. Reporting on what I'm learning about REAL MK.
---
In the book
POISONER IN CHIEF,
CIA chemist Sidney Gottlieb, is reintroduced in his classic role as willing scapegoat. The TRICK, however, is that he's not covering up failure – he's covering up SUCCESS.
In a cover-up which works by fake betrayal of the original project, calling it a loser and a fraud that grifted the world, somebody has to play Judas. Gottlieb, weirdly, also plays Christ. The man who was most responsible for the TECHNICAL aspects of MK work, and probably least responsible for the "wet works" dirty trade-craft aspects of sentencing victims to terminal human experimentation, other than carrying out the sentences (presumably by drug overdoses), takes on all of the CIA's sins. Safely dead, with all of the "medical errors" of early MK research dead along with him, things can now be wrapped up as "the sorry history of Sidney Gottlieb", thrown out, and the whole forgotten and/or forgiven, while the Mengelian fruit of the effort – WORKING MK – neatly persists in secret.
The problem? FRESH SINS. Once the AMERICAN PEOPLE themselves began to wake up, and became an OPEN THREAT to the socialist occupation by our own CIA, fronted through the failing New York Times and the rest of our FAKE NEWS, it was only a matter of time until they turned the guns on us. While FAKING that we – the "Bad Americans" – are the ultimate problem.

After El Paso and Dayton, I have no reason to believe – NONE – that the MK technology will not continue to be used against American citizens – over and over and over again – into the future. Socialist politics cannot let go of any tool which keeps its minority viewpoint in power. The only way to STOP it is to reveal until we BURN THE ABUSERS TO CINDERS.
Pushing back against Kinzer's sleazy update of the KGB-CIA's mind control firewall known as the MK ULTRA chaff release is part of that process.
While I'm showing you the El Paso shooter and one of his handlers in the above picture, where MK aspects are only hinted at, through the FATHER of the suspect / patsy, it is the DAYTON killings that have all the hallmarks of intense MK usage.
Not only is there a highly classified DARPA contractor angle on the father and mother – not only is there satanic sexual stuff all over the shooter (one of THE best motivators for MK violence) – there is TRANS on the sister, which obeys the economy of events principle. While I have not yet discussed the important MK aspects of TRANS in great detail, I can assure you that the psychology and biology of "transgendering" have been long-researched by those who are "transforming" humanity. There is a DEEP connection between individual MK and covert psychological research in THE PAST, and the current public mass psychology of the TRANS agenda. Research first – mass action later. That's how they keep it seamless.
And I would be remiss not to leave this beautiful clue here for everybody. The shooter's sister, Megan Betts, a.k.a. Jordan Cofer (her toe-in-the-water "trans" name), was studying earth sciences at Wright State University, and….
….hoped to someday work for NASA on EXO – specifically "exploring the viability of life on other planets".
LINK: https://www.arklatexhomepage.com/top-stories/family-apologizes-for-dayton-shooters-obituary/
Poor, dumb, smart girl. She never knew what hit her.
Yeah. Don't expect this one to go back in the box.
So where was I? Ah, yes.
The Kinzer book is heavy on details about MK from the viewpoint of Sidney Gottlieb and the "official" combined "fake news" history of mind control. It is everything that the CIA wants you to believe, to their supposed eternal embarrassment.
What happened with MUFAN (reminding you again – MK ULTRA Failure & Abandonment Narrative) is that the narrative was so successful, many of us actually doubted the cover narrative ITSELF as being too "woo-woo".
We FIGHT over the reality of the REALITY STRAW MAN set before us. Think about that.
This is exactly what you want, if you're covering something up. People are picking and choosing from limited information acting as disinformation. Many people are doubting even that limited information. However, any smart collection of ALL THE COVER combines to a cohesive whole story, and the COVER HOLDS.
Taken together, what Kinzer reveals all sounds shocking and new, but it's not. It's merely a kind of retro-historical cover compilation of well-known MK ULTRA narrative that seems fresh.
What Kinzer does, to make MUFAN seem new and fresh, is:
include "everything", so there will be "new" material for every reader
increase the murderousness of it, cloaked in "Bad America" narrative (NYT gospel)
make it all center on Sidney Gottlieb as a kind of tragic American Mengele
link the CIA's LSD "suicide" scandal to MK ULTRA and Sidney Gottlieb
play up all Nazi connections, play down all other socialist / communist connections
All of this serves to position Kinzer's take on things as "the new definitive reality of MK ULTRA". However, to anybody who actually experienced Gottlieb's work first-hand, and secretly remembered (and kept DAMN quiet) how successful it actually was, it is very clear that Kinzer is simply – either knowingly, unknowingly, or somewhere in between – helping to renew MUFAN in a sturdier way that can be used to pooh-pooh future reveals as part of a now darker, sexier, and more believable MK ULTRA project failure.
Seriously, I can almost write those future pooh-poohs now.
The Kinzer book accomplishes several things as CIA-DNC-DSA-NYT propaganda:
blames early CIA anti-communist "white hats" as the origin of MK ULTRA
pooh-poohs all Soviet and Chinese brainwashing – even the term itself
pooh-poohs the very idea of "truth serum" – which I know for a FACT works
paints MK ULTRA and the experimentation that produced it as unjustified
minimizes the importance of Sidney Gottlieb being a card-carrying socialist
covers up Gottlieb's role as a cultural Marxist – the hidden pied piper of "acid"
covers up the successful internal repurposing of CIA by KGB (a.k.a. "KGB-CIA")
not a word about exo or post-Roswell motivations, to maintain "scoff levels"
not a word about the embedding matrix of CIA interest in CYBERNETICS
fulfills the "bad America" narrative over and over and over again
renews old, forgotten, but effective Soviet and Chinese Korean War propaganda
diverts away from scientific core principles of REAL MK using shiny objects
diverts away from the pharmacology of REAL MK using "shiny molecules"
A beautiful example of what I now call FAKE PUBLISHING.
However, as you can tell from the above, the book also GIVES AWAY MUCH:
accidentally reveals how CIA was immediately hiding MK successes from the military, something which I always suspected
reveals what was important in MK success by AVOIDING ALL MENTION
reveals current American and global socialist / cabal / "allied bad exo" goals
validates key points of my own story on MK abuse, including the larger CA3 scandal
validates the core idea of KGB-CIA's penchant for regarding political opponents or people who simply get in the way of their projects as "expendable"
validates criminal interactions like Mueller-Bulger as normalized in the Deep State
validates the reality of DOMESTIC OPERATIONS as normalized in "bad CIA"
throws enormous shade on ANTHRAX as a key totem which appears over and over in the larger cabal story, and the story of which may be important in bringing them down
reveals that there is extreme sensitivity on SOCIALISM and CIA (a.k.a. KGB-CIA)
Based on this final list, you can see why I *highly* recommend this book, despite it being a combination of whitewash, distraction, diversion, propaganda, and cover.
Kinzer has given us a ROADMAP into socialist reliance on MK, socialist embedding in CIA, socialist abuse of CIA, and socialist weaponization of CIA. All we have to do is simply read the book BACKWARDS and INSIDE-OUT as cover-up. If you KNOW it's a cover-up, their strategy and weaknesses just FALL OUT.
Kinzer's over-reach on protecting socialism in America and its secret weapon – the owned, pwned, and duped-out CIA, along with their secret AND public MK weapons – is where this book really becomes valuable for most lay readers. To the astute anti-communist, knowing how the book was written and what its objectives are, the book REALLY gives away a LOT.
However, for readers interested in the TECHNICAL aspects of MK, you will be intensely interested in what is NOT FOUND in the book, and thus I recommend the KINDLE VERSION.
Search on any chemical term that you think might be used in actual MK drugged hypnosis and psychological programming – things like fentanyl, carfentanil, valium, librium, chlordiazepoxide, benzodiazepines in general, and any other agents with known aerosol induction utility or amnesic properties. Because we KNOW that benzodiazepines REVOLUTIONIZED sedation, DESPITE their amnesia-inducing side-effects. They undoubtedly revolutionized amnesia as well.
NOT. THERE.
And yet, an espionage-aware and historically skeptical reading of the literature indicates that the KEY amnesic/hypnotic drugs were discovered *accidentally* in the WEST in 1956-1957, meaning they could have EASILY been discovered a decade earlier in the Soviet Union – in novichok fashion – in time for actual brainwashing use in Korea.
Now do you believe me about how much of a HOAX the "MK ULTRA FAILURE AND ABANDONMENT NARRATIVE" actually was? The KEY DRUGS for amnesia that are never even mentioned in MUFAN – foisted on us in the mid-1970s – were found 20 years earlier – and possibly 30 years earlier in the more psychologically oriented Soviet Union.
And I'm only a quarter of the way into this book. Think about THAT.
Now – one last point about Sidney Gottlieb.
SIDNEY GOTTLIEB MAY NOT HAVE BEEN HIS ORIGINAL NAME.
Yes. Joseph Scheider may or may not have been Sidney Gottlieb's birth name. But it was definitely used as a pseudonym.
Yeah. Are you smelling the DIAPER yet? Oh, I am smelling diaper all over this guy. Add Kinzer's OTT defense of socialism in this book, and I'd say we have PAY DIRT.
Kinzer says that Joseph Scheider was just a pseudonym that Gottlieb used for testimony. However, Wikipedia says that Gottlieb was actually born as Joseph Scheider.
Which was it? INTERESTING QUESTION. Time to dig.
LINK: https://en.wikipedia.org/wiki/Sidney_Gottlieb
ARCHIVE: https://archive.fo/dFNWM
LINK: https://www.wikitree.com/wiki/Scheider-13
ARCHIVE: https://archive.fo/JQYVc
Let's move on. This next part is what REALLY blew me away. You'll see why, momentarily.
---
THE MINDS OF MEN
Aaron and Melissa Dykes, the creators of a fascinating documentary – The Minds of Men – about MK ULTRA and the larger effort within which it fell, don't think much of the Kinzer book. This 21-minute video is worth watching to see why.
Very important to note that CIA-Bezos-WaPo-Amazon kicked this movie off of Amazon for absurd reasons. That's how over the target this banned work actually is.
The bottom line is that the Dykes' work shows Sidney Gottlieb to be a scapegoat of MK ULTRA. It is very likely that Gottlieb was a WILLING scapegoat, in my opinion, and this is shown by the level of responsibility he had in the project, which Kinzer points out. Gottlieb knew enough, that he knew exactly WHAT to HIDE, and HOW.
So – once you get BEYOND Sidney Gottlieb, there is MUCH, MUCH MORE. And THAT is where the documentary, The Minds of Men, goes.
[vimeo 280034914 w=640 h=360]
The Minds of Men from Aaron and Melissa Dykes on Vimeo.
LINK: https://www.themindsofmen.net/
ONLINE MOVIE: https://vimeo.com/ondemand/themindsofmen/
This film is very much worth watching. However, I will warn you in advance, it is NOT going to leave you as any kind of happy camper. If anything, this film will leave you thinking that the Cabal's control of the world is vast beyond correction or even restraint.
You will be taken down one rabbit hole after another, and shown that "mind control" and MK ULTRA were really just small parts of a much vaster CIA interest – CYBERNETICS.
The Wikipedia entry for Cybernetics provides a good definition, as follows:
Cybernetics is a transdisciplinary[1] approach for exploring regulatory systems—their structures, constraints, and possibilities. Norbert Wiener defined cybernetics in 1948 as "the scientific study of control and communication in the animal and the machine."[2] In other words, it is the scientific study of how humans, animals and machines control and communicate with each other.

Cybernetics is applicable when a system being analyzed incorporates a closed signaling loop—originally referred to as a "circular causal" relationship—that is, where action by the system generates some change in its environment and that change is reflected in the system in some manner (feedback) that triggers a system change. Cybernetics is relevant to, for example, mechanical, physical, biological, cognitive, and social systems. The essential goal of the broad field of cybernetics is to understand and define the functions and processes of systems that have goals and that participate in circular, causal chains that move from action to sensing to comparison with desired goal, and again to action. Its focus is how anything (digital, mechanical or biological) processes information, reacts to information, and changes or can be changed to better accomplish the first two tasks.[3] Cybernetics includes the study of feedback, black boxes and derived concepts such as communication and control in living organisms, machines and organizations including self-organization.

Concepts studied by cyberneticists include, but are not limited to: learning, cognition, adaptation, social control, emergence, convergence, communication, efficiency, efficacy, and connectivity. In cybernetics these concepts (otherwise already objects of study in other disciplines such as biology and engineering) are abstracted from the context of the specific organism or device.

The word cybernetics comes from Greek κυβερνητική (kybernētikḗ), meaning "governance", i.e., all that are pertinent to κυβερνάω (kybernáō), the latter meaning "to steer, navigate or govern", hence κυβέρνησις (kybérnēsis), meaning "government", is the government while κυβερνήτης (kybernḗtēs) is the governor or "helmperson" of the "ship". Contemporary cybernetics began as an interdisciplinary study connecting the fields of control systems, electrical network theory, mechanical engineering, logic modeling, evolutionary biology, neuroscience, anthropology, and psychology in the 1940s, often attributed to the Macy Conferences. During the second half of the 20th century cybernetics evolved in ways that distinguish first-order cybernetics (about observed systems) from second-order cybernetics (about observing systems).[4] More recently there is talk about a third-order cybernetics (doing in ways that embraces first and second-order).[5]

Studies in cybernetics provide a means for examining the design and function of any system, including social systems such as business management and organizational learning, including for the purpose of making them more efficient and effective. Fields of study which have influenced or been influenced by cybernetics include game theory, system theory (a mathematical counterpart to cybernetics), perceptual control theory, sociology, psychology (especially neuropsychology, behavioral psychology, cognitive psychology), philosophy, architecture, and organizational theory.[6] System dynamics, originated with applications of electrical engineering control theory to other kinds of simulation models (especially business systems) by Jay Forrester at M IT in the 1950s, is a related field.

https://en.wikipedia.org/wiki/Cybernetics
There you have it:
"The scientific study of control and communication in the animal and the machine."
Norbert Wiener is key:
Norbert Wiener is credited as being one of the first to theorize that all intelligent behavior was the result of feedback mechanisms, that could possibly be simulated by machines and was an important early step towards the development of modern AI.[3]

https://en.wikipedia.org/wiki/Norbert_Wiener
One of the key types of revelation in The Minds of Men regards human experimentation. Not only is it very ugly, but there is LOTS OF IT. Almost four hours just touching it at a HIGH LEVEL. Much of it centers on mapping the brain using implanted electrodes. This work seems cruel and wasted from what the Dykes duo knows, but I now believe it was NOT WASTED. Just knowing what stuff appears where in the brain, and what drugs fire up or shut down what parts of the brain, was likely KEY in understanding how to pharmacologically play with the circuit breaker panel, so to speak, and create a HACK into the brain which allowed rudimentary programming.
In other words, I believe the work was FRUITFUL, and if we want to turn this stuff in a Godly direction, it needs to be REVEALED.
Now – something very STRIKING about the revelations in The Minds of Men.
On the one end of it, you have famous members of the intellectual elite like Norbert Wiener and Margaret Mead, jonesing up the cybernetic revolution in New York City at fancy conferences sponsored by the Macy's Foundation. The names – the players – businesses, foundations, universities, governments – it is all HUGE and OVERFLOWING WITH MONEY and utterly UNSTOPPABLE. As soon as I saw the MONEY and POWER behind cybernetics, I understood WHY MIND CONTROL MATTERED.
And yet these people were "reputationally" disconnected from the very people they met with at these conferences. The ones who did the real dirty work of cybernetics – the wannabe-famous medical scientists who did sneaky, CIA-funded experiments that could NEVER ultimately make them famous – only infamous – because REAL LIVE PEOPLE were experimented on like animals.
And yet, put it all in the context of Roswell and the headbands, of which I'm sure only a few players knew (Wiener, Dulles, Helms, maybe Gottlieb), and one starts to understand WHY such experiments were "green-lighted". There was URGENCY on this stuff.
Earth – HUMANITY – was way behind. Anybody who received briefings of what was experienced at Roswell would have surely realized that RADICAL MEDICAL EXPERIMENTS in hopes of curing people while gathering precious data to unravel alien near-telepathic communications and programming were almost saintly next to German and Japanese experiments on prisoners.
Although – yeah – see Kinzer – we did THAT, too. *face-palm*
And speaking of unwilling subjects experimented upon, I would LOVE to see my data someday – I can really correct a LOT of it.
So now, let's bring it back to
---
My Hot Date With Nonexistent Tech
After watching The Minds of Men, it is VERY clear to me now why my ass got run over by MK ULTRA. There were HUGE forces, on a schedule, on a timetable, to advance this world – and more correctly SAVE IT in ways that Stephen Kinzer MOCKS and LAUGHS AT (read the book). Do those forces justify SHOOTING and KILLING US NOW?
Well, I tend to think NOT. Just like I think that trying to kill two guys who BARELY got in the way of their runaway train was not justified.
And trust me – Stephen Gottlieb is not the guy who ordered my "expending" in 1981, at which time (same month!) a similar job was used on Ronald Reagan – PRESIDENT Ronald Reagan – and some guy named Brady to advance the SAME FOREIGN AGENDA.
Are you all starting to see why they would dump that Kinzer book now? I only have to remind myself of what I actually went through, and what this NATION went through, to get a wee bit pissed about this stuff.
It turns out that the RULES I thought we had to obey are a JOKE and WINDOW DRESSING so that people like you and me can pretend that we're in a nice fancy moving restaurant – when in fact we are actually in a BOXCAR on a TRAIN on a CONTINENT on a PLANET in a SYSTEM in a STAR GROUP in a GALAXY in a CLUSTER in a UNIVERSE in a SUBSET of an INFINITY of universes.
As lying Greta – that child shill whose role I once played – says: "THERE'S NO TIME."
No, not "no time to save the planet". NO TIME TO SAVE THEIR MONEY.
Here was me, thinking we had to do the right thing, even if that meant slowing down a good, well-meaning, GIANT idea just a little tiny bit to meet reality, when – little did I know – a day's delay in the MONEY was worth more than my entire lifetime's work.
These people had NO USE FOR ME. They had even less use for the student who caused the problem. They needed us dead, and they TRIED, but they MESSED UP. And then the backup failed. And then the backup to THAT failed.
And here we are. My happiness just to be alive is schadenfreude, because I was, am and always will be a PEST to them.
What is REMARKABLE is that my story falls RIGHT INTO "The Minds of Men". I won't say how or where, but that is now my biggest nuke. I was SHOCKED to hear FAMILIAR WORDS in the movie.
If anything ever happens to me, just fit me into the movie, and crash the whole damn thing to the ground. Every Trump accuser and enemy in the "60% that won't be revealed" will spill out on the ground like some broken alien doll-person falling out of a flying saucer and
JUSTICE.
Although maybe a bit too much. But if they want it that way, it could happen.
Little did I know, when I walked into my would-have-been life of science, I walked right into a hotbed of MK ULTRA research. Everything and everybody was RIGHT THERE to take care of the problem. The NAIL stuck up. The HAMMER was there, just looking for a job.
That hotbed is only mentioned tangentially in the documentary, but combined with other things, it forces me to realize that there was a NEST of practitioners of cutting-edge PROGRAMMING OF HUMANS at my university. A department – a program that everybody thought was PUDVILLE – was actually housing human psychological programming that this world would not even BELIEVE POSSIBLE.
And there is so much money in it, KILLING PEOPLE is part of doing business.
It's hilarious. I remember being a student on a plane, visiting universities, deciding where I was going to go. The guy next to me – a regular, random guy – thought I should go to the university with the most research. I liked that answer. I listened to him.
And here we are.
---
SO – the following is what I currently believe about the human individual MK tech which is now in use by the black hats.
Pharmacological
it is based on initial access to subjects while they are incapacitated, such as sleeping
initial induction of anesthesia may be done with a fast-acting narcotic such as carfentanil
devices and protocols are designed for the operation to be aborted at almost any time without the subject ever gaining awareness of the process
scheduled operations are almost risk-free – my awareness was due to a string of misfortunes, accidents and errors, including likely protocol violations
they don't like subjects having access to guns – hence the tendency of sides using MK to attempt accessions when subjects are traveling or visiting prepared destinations
white hat accessions may exhibit ethical aspects in both programming actions and the programming itself (gonna leave that as a generality)
failed employer or service drug tests may serve as indicators of past MK accessions
highly amnesic sedatives, probably benzodiazepines, are used in combination with other drugs which may include specific stimulants or depressants
the goal is to increase *particular* areas of voluntary brain activity such as speech, while decreasing others, such as CONCURRENT MEMORY STORAGE, to gain a state where a subconscious persona can respond to questions and the subject cannot remember it
thus, the drug combination and the parts of the brain affected are KEY to the target state
Psychological / Cybernetic
the implantation process requires entry into a highly hypnotic state not achievable by normal hypnosis
the implanted programming can be described as a kind of artificial obsessive-compulsive disorder
the implantation process involves a skilled combination of input and output, much like an interactive computer programming session
remote programming was not possible in 1981, but is likely now, using advanced technology to connect a programmer to a subject
AI will soon be able to function as the programmer, if not already
subject requires a motivation to perform scripts
success requires freedom from "showstopper" inhibitors of script actions
"unthinkable" is "undoable"
motivations can be implanted, within limits
some but not all inhibitors can be overridden by motivations
success is proportional to motivation
success is inversely proportional to inhibition
script executes or fails in ACTUAL environment, just like scripting/shell languages
script can be insulated from environment by creating "tunnel vision" and internal focus
existing intelligent sub-processes can be used to support missions
new intelligent sub-processes can be generated in situ
interrogation is used to find motivators, inhibitors, and other existing programming to exploit or bypass
event triggers are used just like value checks and logic tests in normal programming
like any hacking, the more programming has been introduced, the more becomes possible
subject ability to SELF-PROGRAM increases ability to be EXTERNALLY PROGRAMMED, but also presents RISKS of SELF-DEPROGRAMMING
hypnotic suggestion can close off access to memories outside of the programming session, but cannot guarantee against possibility of accidental re-creation of access
hypnotic closure can be breached by trigger creation if the subject accidentally gains concurrent consciousness in the session and this is not spotted and erased by the programmers
Now – to be completely blunt – I believe that the alien tech is way better, and has likely benefited from human research since the Barney and Betty Hill days. I also believe that the human tech has improved, and may now be a generation BEYOND what I experienced. Nevertheless, I think these "fundamentals of human programming" still apply, even if they are highly automated and compressed now.
Cybernetics. The CORE principle is that – carbon or silicon – it's all MACHINES. But that means that GOD'S MACHINES – all of them – can love God, too. I am convinced of this.
W
References:
My MK Experience: https://wqth.wordpress.com/2019/01/18/deja-woo/
Recent Book Reviews re MK and ET: https://wqth.wordpress.com/2019/09/12/five-books-that-will-set-us-free/
Disclosure Becoming Pop-Sci: https://wqth.wordpress.com/2019/09/15/roll-out-the-sport-model/
QAnon, MK & Tavistock: https://wqth.wordpress.com/2019/01/14/preparing-for-the-mk-reveal-tavistock-basics/
Bob Lazar, Phil Corso, & Exo: https://wqth.wordpress.com/2019/08/22/grey-swan-event-flock-why-nothing-can-stop-whats-coming/
Loretta Lynch and MK: https://wqth.wordpress.com/2019/03/06/the-unbelievable-convenience-of-amnesia/
Discussions of MK Shooters: https://wqth.wordpress.com/2019/01/07/m-k-ultraman/
More Discussions: https://wqth.wordpress.com/2019/08/06/f5-fbi-false-flag-failure-forum/
Still More Discussions: https://wqth.wordpress.com/2019/09/06/red-flag-poster-boy-another-fine-product-of-the-murderous-comey-fbi/
---