This THANKFUL NOVEMBER [1126] Q'PER TUESDAY open thread is VERY OPEN – a place for everybody to post whatever they feel they would like to tell the White Hats, and the rest of the MAGA / KAG! / KMAG world (KMAG being a bit of both MAGA and KAG!).
---
---
You can say what you want, comment on what other people said, and so on.
Free Speech is practiced here. ENJOY IT. Use it or lose it.
---
However, we have a new policy. Starting 20191110. Keep it SOMEWHAT civil.
We have a new board – actually a new SITE – called The U Tree – where people can take each other to the woodshed without fear of censorship or moderation. NOT HERE.
This board will remain a REFUGE for those who need civility, either some or all of the time.
---
Our rules began with the civility of the Old Treehouse, later to become the Wolverinian Empire, and one might say that we have RESTORED THE OLD REPUBLIC – the early high-interaction model of the Treehouse – except of course that Q discussion is not only allowed but encouraged, and speech is considerably freer in other ways. Please feel free to argue and disagree with the board owner, as nicely as possible.
Please also consider the Important Guidelines, outlined here in the January 1st open thread. Let's not give the odious Internet Censors a reason to shut down this precious haven.
---
SPEAK THE FIVE WORDS BOLDLY TO OUR PRESIDENT!
"I AM PRAYING FOR YOU!"
---
AND WHAT TIME IS IT?
TIME TO….
DRAIN THE SWAMP
Our movement

Is about replacing

A failed

And CORRUPT

Political establishment

With a new government controlled

By you, the American People.

Candidate Donald J. Trump
---
Also remember Wheatie's Rules:
No food fights.
No running with scissors.
If you bring snacks, bring enough for everyone.
---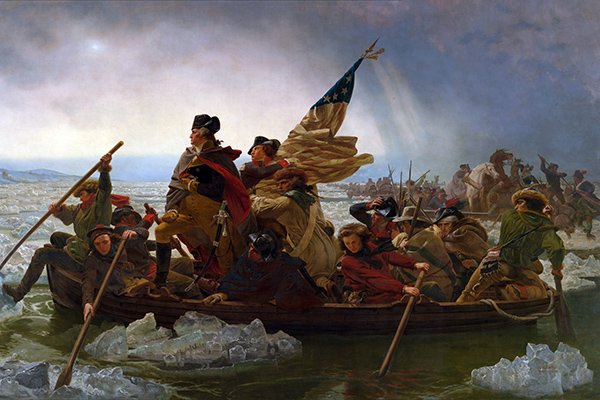 Wolf here, with words of STEADFASTNESS, THANKFULNESS, and JOY IN THE LORD.
---
"I far prefer to have strong and God-fearing leadership in the roughest of times, than to have weak, feckless and corrupt leadership in the easiest of times."
---
"The best way to insure our future under the steadfast leadership of President Trump, is simply to THANK GOD RIGHT NOW for these PAST THREE YEARS with which we have been blessed."
---
"If you're worried that Trump causes too much controversy with the insane Democrat media, let me horrify you with the thought of the world where he doesn't."
---
"Too much controversy would be a sign of too much winning. I am relying on the expert on winning – President Trump – to let us know when either of these occurs."
---
"It's a simple question. Do you trust God? Good! Then HANG ON!"
There is a metaphor I have consistently used to explain both Candidate Trump and President Trump – the idea of Trump gravity.  I found that it was possible to explain much of the movement of voters during the primaries by likening Trump to the planet Jupiter, albeit with both a strange gravity and an extremely dynamic trajectory.

wolfmoon1776, August 18, 2017
---
Well, I don't really have to do any holding together, now that I figured out what Trump is up to. He is shaking things out, but counting on Trump gravity to pull things back together as he moves along. He is moving "forward" at speeds Obama could not even dream of.
You and I will be anti-Trump trolls one day and MAGA heroes the next. Get used to it. Trump speed is the new normal. Some will call it flip-flopping, but that's not what it is. Trump is dodging and weaving through reality faster than the reality can react to disrupt his plans.
I was explaining this to my wife. This is a roller-coaster now. Trump is no longer waiting for people to keep up. He is taking his bewildering art-of-the-deal campaign schtick into geopolitics, and for a lot of people who can't keep up or hold on, it will be a rough ride.
Trump is no longer playing only with evil and cunning players who are still predictable, easily beatable dopes, like Hillary. He is playing against killers, with his own team of killers, and all the while he has scheming creeps like Hillary, BGI, SPLC, and the neocons gunning for him. Snake Ryan ready to bite when nobody is looking. "Warhead" McCain screaming for Russian blood. Psycho Kim and Samoa Obama plotting some kind of intrigue to take him down. And THOSE are the lightweights.
This is the majors now. Trump has to outwit world-class adversaries and "frenemies" by defining the deals that they will agree to. One minute they will think Trump is their friend – the next minute, a cunning, bitter foe. And he has to do this with evil cheerleaders like Warhead, Linderace, Dipsy Dowd, Maggie Haterman, and Fake Yapper trashing him or praising him alternately, no matter which way he goes. They can't keep up, either.
Neither can many around him. I think that half of the problem with advisers crashing into each other is they don't realize what Trump is doing.
And people will trash you, and they will trash me. Get used to it. I've already caught plenty of people mocking me. Well, just wait a week in Trump time. Look stupid and conned by Trump one minute, and you look like a sage three days later.
Trump will not find perfect solutions. He will find OPTIMAL solutions. We cannot ask for more. Trump has stood by and watched Perfect murder Good for 8 years – maybe longer. He's not gonna do it. He's going to deliver the best outcome possible, and he's not waiting for us to feel relaxed about it.
Best presidency ever! Just hang on. More winning is coming, but a lot of people are going to scream that it's all over at EVERY turn.
The best way through this is to define viewpoints, not people, because people will shift as they change position and velocity in Trump gravity. Bash the neocon, warmonger, and dopey globalist positions – not the people who are going to hold them one moment and come loose from them later. Trump is Jupiter moving through the asteroid belt. He is going to pull people into his orbit. A few will get slung off into space, but most will come along for the ride of their lives.
I am ON the Trump Train for good, even if I scream that I want off and can't take it. In the end, I only want to scream "TOO MUCH WINNING!!!" 😀
---
Are your belts fastened? Good. Here we go.
ENJOY THE SHOW.
W