File the problem of "too much MAGA" under "GOOD TROUBLE".
---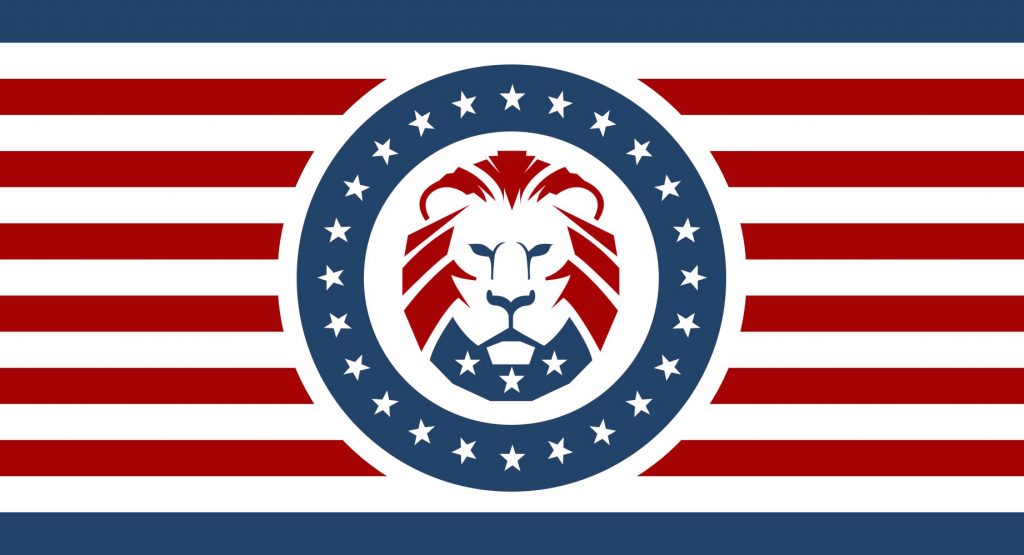 Yes, I was PLEASED when former Ohio Congressman Jim Renacci came out of some seemingly short retirement, and started talking about getting out from under the economic errors of the current "masked out" administration – talking about "making Ohio great again" – talking about "Ohio First".
Was he going to run for Portman's seat? Or maybe even DeWine's?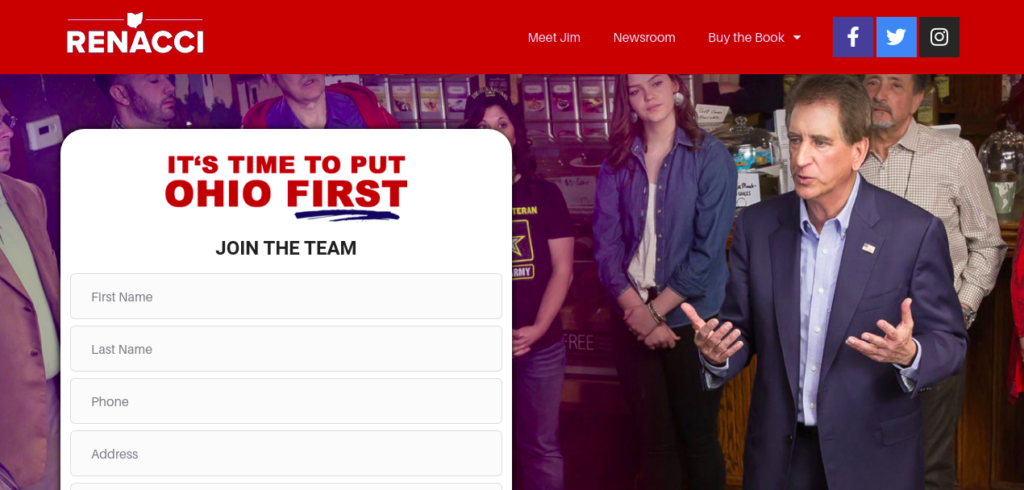 Yes, I was HAPPY when I learned that former Ohio State Treasurer and Marines veteran Josh Mandel was going to run for Rob Portman's Senate seat in Ohio.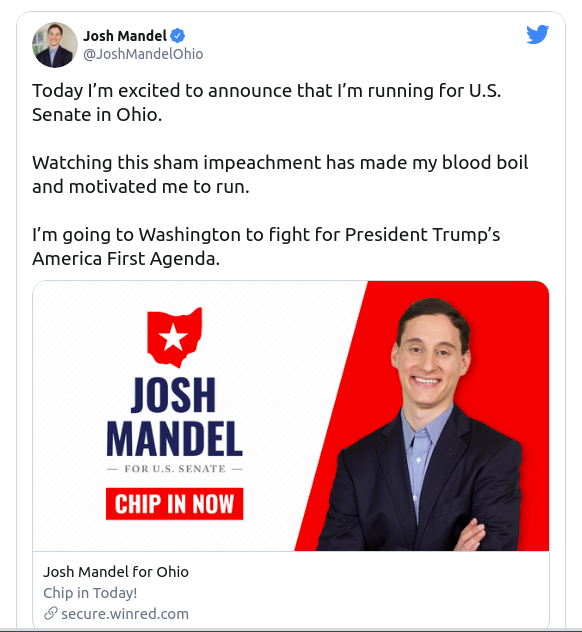 But I was simply overjoyed when former Ohio GOP Chair, "rugby mom", and MAGA Super-Woman Jane Timken decided to MAKE SURE that Portman's seat will GO MAGA in 2022!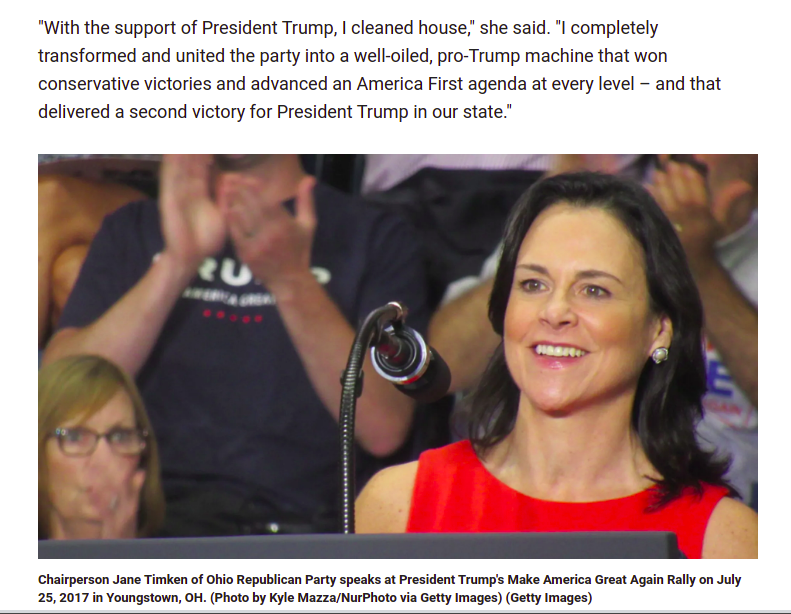 At this point, there is NO WAY – barring a CHEAT ELECTION – that Portman's seat goes to a RINO or a Dem. NO WAY.
Two of the absolutely BEST and MOST MAGA candidates in Ohio are contending for Portman's seat. EITHER ONE is an absolute dream candidate for a MAGA-savvy Trump supporter.
Look at it like Sun Tzu. If one falls, the other goes in. WE'VE GOT IT COVERED.
However, before I get into these two amazing candidates, and why you need to back EITHER ONE OR BOTH, let me give you a LINK to a great summary of possible contenders for that seat: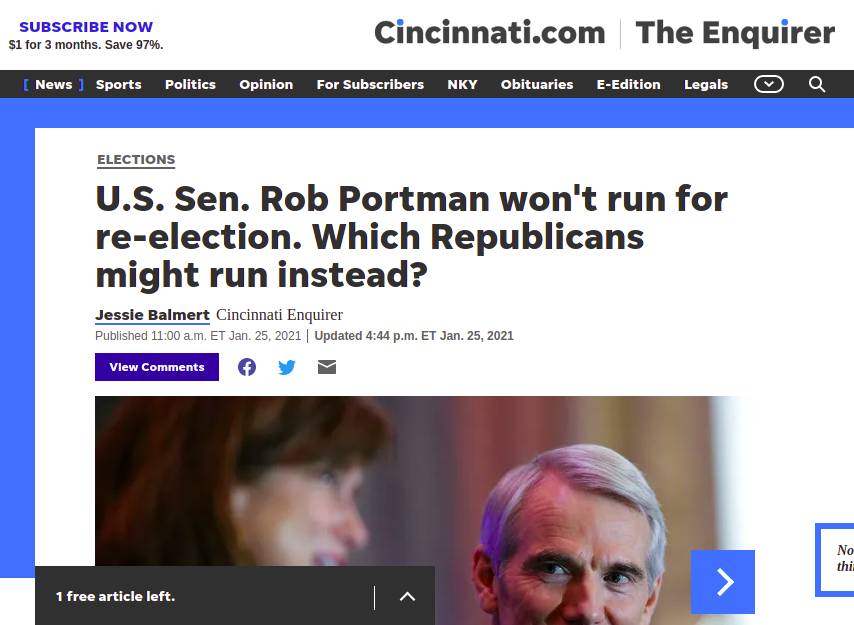 LINK: https://www.cincinnati.com/story/news/politics/elections/2021/01/25/which-republican-might-replace-ohio-u-s-sen-rob-portman/6698169002/
I will provide you with snippets from this article, to show you who THEY thought were in the running, and one who was NOT…..
---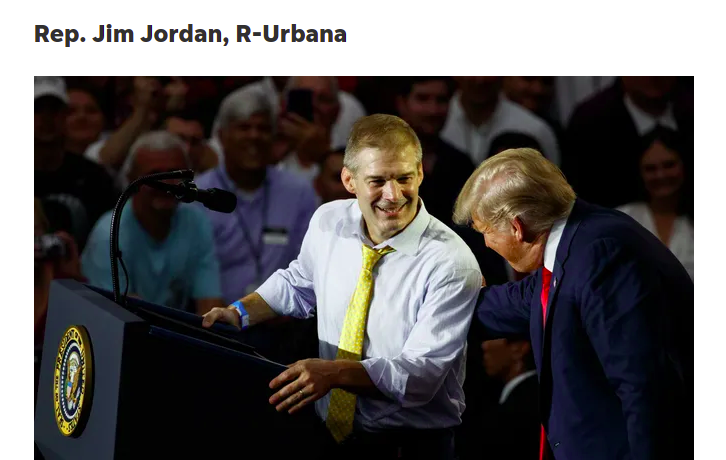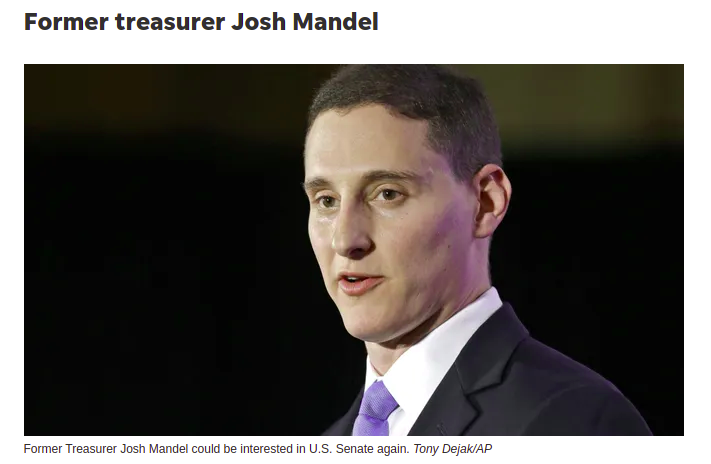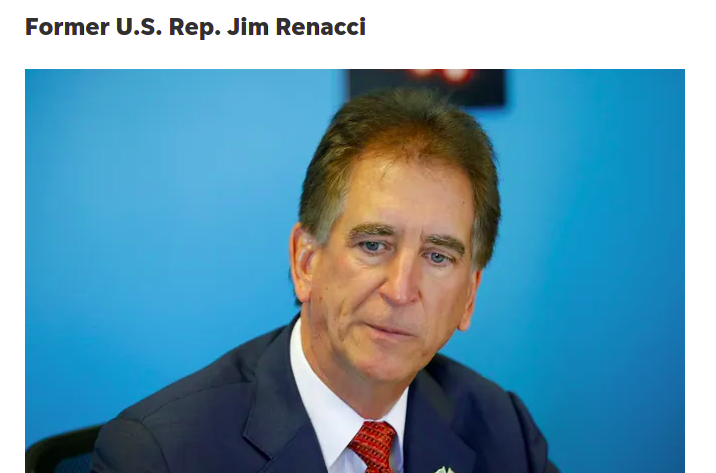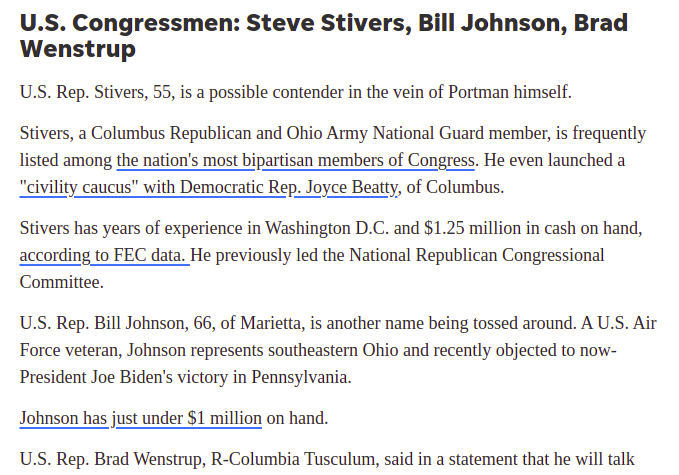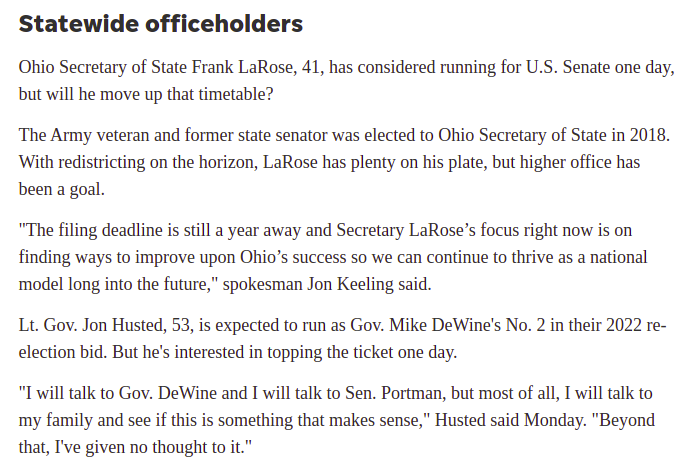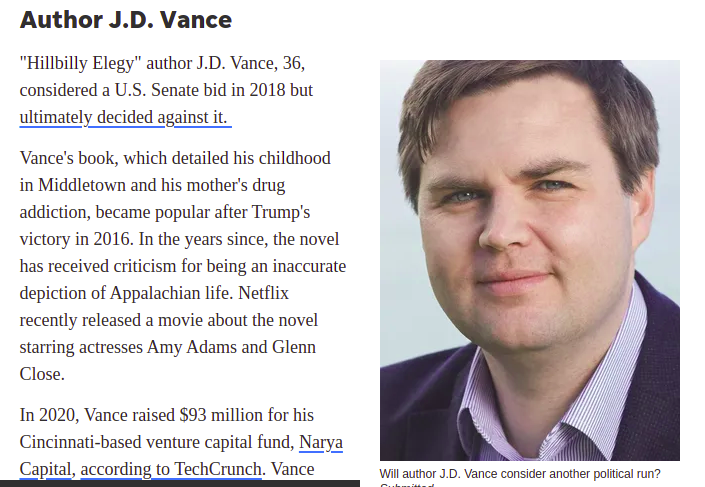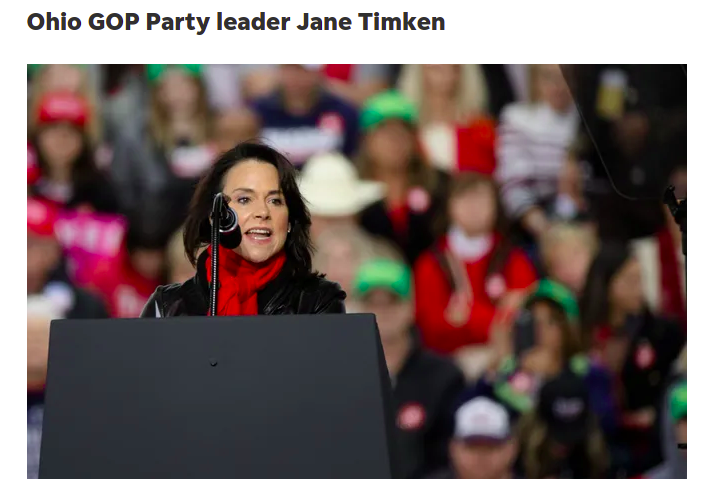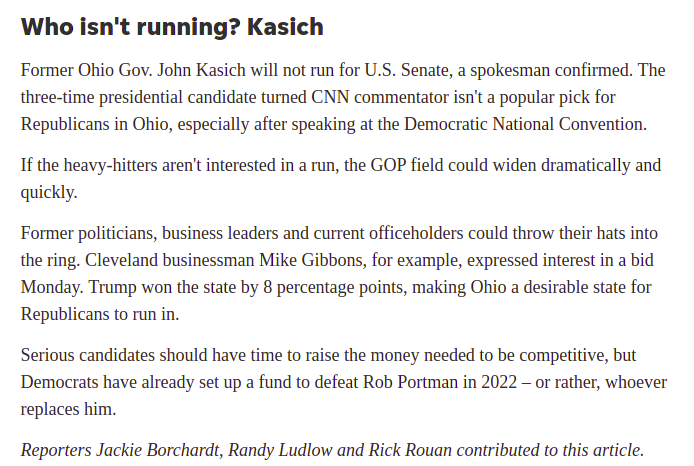 ---
First, my THOUGHTS on that article.
Jim Jordan? Please! We love him RIGHT WHERE HE IS. Let's concentrate on keeping him there!
John Kasich? Thank you, NO THANK YOU. John Kasich may well be in this race – but only IN SPIRIT. And you're going "HUH? HAVE YOU LOST YOUR MIND, WOLF?" No, I have not. Just wait. All will be explained.
Old Congresspeople? OLD NEWS. Very likely a lot of CHINA TAINT and BLACKMAIL BAIT in that bunch. SIDE-EYE REQUIRED.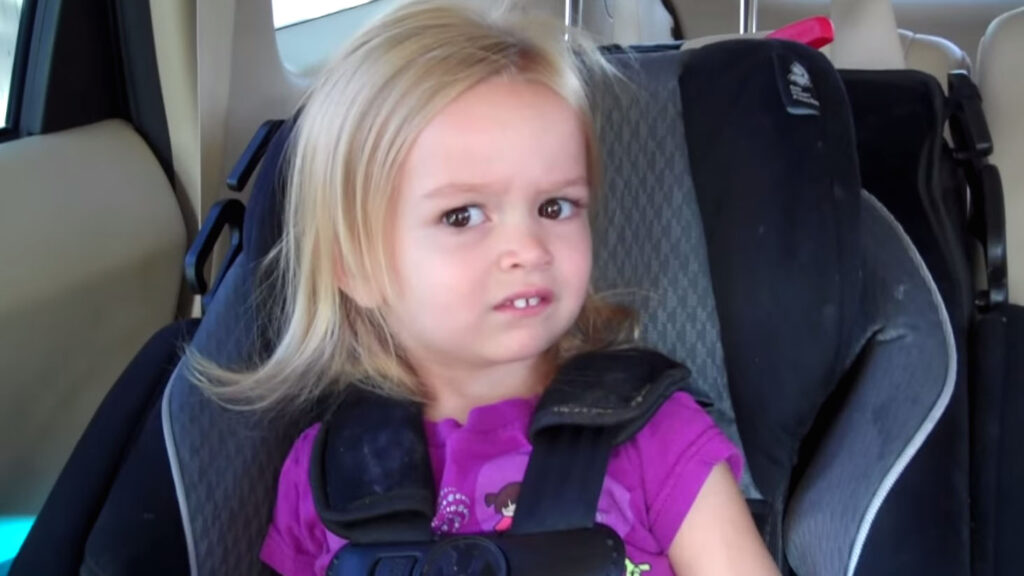 Let's try that again.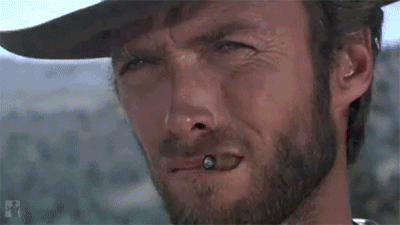 State Officeholders? STATE MACHINE. Yes, there are some very good ones in the bunch, for state offices, but we cannot afford a weak DeWine type, or frankly another Portman, in Portman's place. Let them contend for DeWine's replacement, or for higher state offices, or as Congressfolks.
An author? Hey – he can post HERE. Better yet, let him get into FOOD FIGHTS on Twitter with Cultural Marxist Stephen King. But please NO, we need HARD MAGA, not SOFT ARTSIES.
Jim Renacci? I love the guy, but after his MACHINE LOSS (take that as you will) to super-nebbish Sherrod Brown, the INVISIBLE MARXIST, I don't have FAITH that Renacci won't choke, or "be choked". I can see Renacci as GOVERNOR – and a good one – who would pull a TRUMP on Ohio.
Can we save him or something? Thanks!
And NOW we're down to picking between Peter and Paul. Romulus and Remus. Super-MAGA vs. Ultra-MAGA. Clash of the MAGA TITANS. All that matters is that BOTH of these two great individuals get into office somehow. And ONE of them is going to be filling Portman's seat.
So here we go. WHY I LOVE BOTH OF THESE CANDIDATES.
---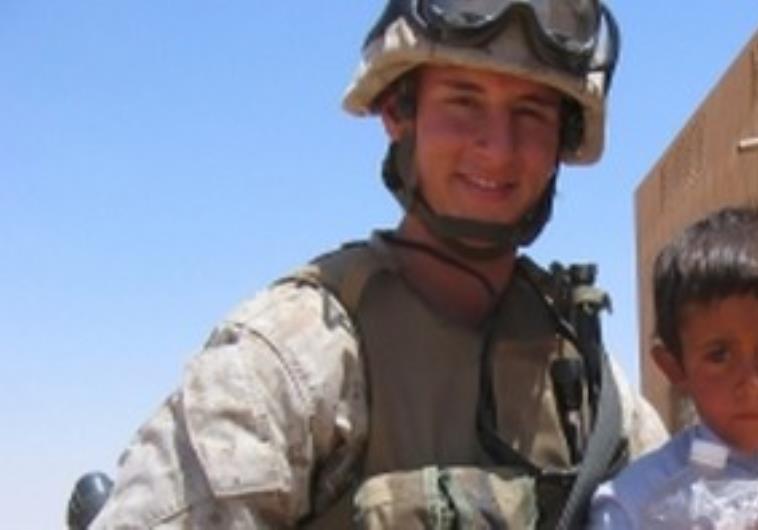 Josh Mandel
If you can't trust the Marines, who CAN you trust?
Yeah, we may joke about "jarheads", but I have never gone wrong trusting the Marines, and I'm not going to second-guess about them now.
I mean, just listen to this guy.
"In Washington, I will pulverize the Uniparty – that cabal of Democrats and Republicans who sound the same and stand for nothing," he vowed. "My candidacy is about standing up for working people, economic freedom and individual liberty. We must stop the far left's assault on American values."

Senate Candidate and Marine Veteran Josh Mandel
OMG – and he ALWAYS sounds like this! MARINES!!!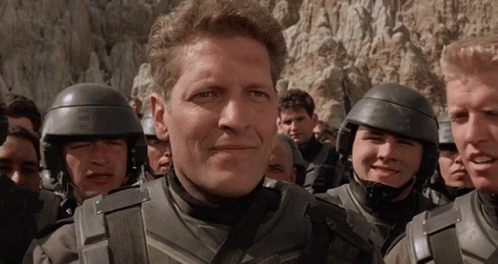 Josh dropped out of the Senate race against Sherrod Brown to deal with family issues, which may have ended in divorce, but to me that is just bona fides about a man who follows THE LORD and puts his responsibilities to HIS COMMANDMENTS over personal gain and power.
All marriages cannot be saved, but those who at least TRY, demonstrate valor with every attempt. There is no greater demonstration of proper political priorities than to put FAMILY before POLITICS.
We know we are in a SPIRITUAL BATTLE, and thus I am looking for people who SERVE GOD to have the strength to WIN.
However, THAT is not demonstration of MAGA. Instead, it has been Josh's fearless and relentless support for Trump, NEVER WAVERING, which tells me that Josh, like ME, will never abandon Trump!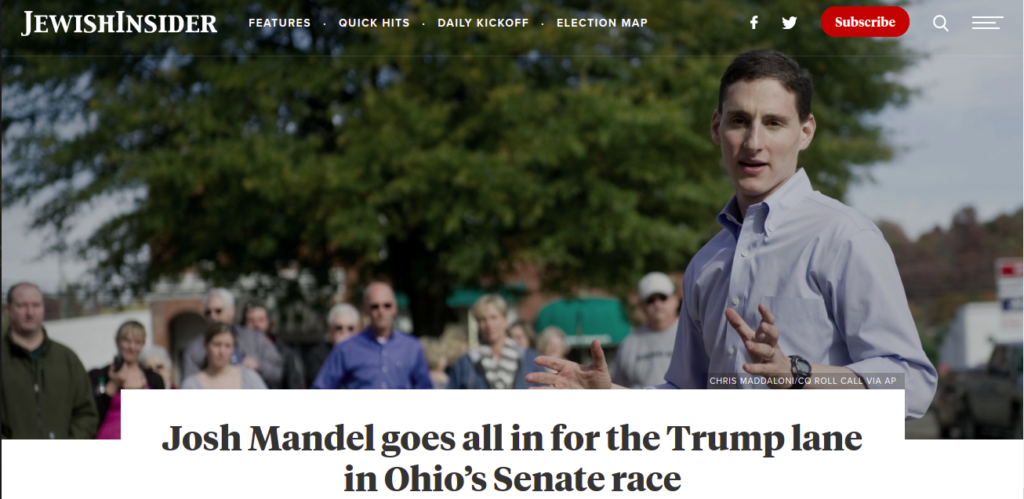 JUST. READ. THIS. ARTICLE.
LINK: https://jewishinsider.com/2021/02/josh-mandel-ohio-senate/
---
JI: When you say you're running to help define the party's future, are you envisioning that Trump will run again in 2024?
Mandel: I hope he does. I hope he runs for reelection in 2024 — pardon me, I hope he runs for president in 2024. And once again, I'll be a full-throated supporter behind his candidacy. In Ohio in 2016, I was the first statewide official to support Trump. Late in the fall of 2016, after the Access Hollywood tapes came out and all these Republicans were jumping ship, I stuck with him. And in the 2020 reelection, I was part of a small group called the Trump 500, which is a small group of people around the country who raised over $500,000 for his reelection. I've been a strong Trump supporter. I think what he's done for America, and what he's done for Israel, is unrivaled, and I'm proud to call him my president.
---
Keep reading that article to see how Mandel has an AMAZING way of handling the press. The lefties at Jewish Insider try going after him with a subtle hidden "You don't believe the conspiracy theory that Trump really won, do you?", and Mandel responds with a lesson in how the Democrats stole the election instead of giving them a sound byte. Then they go after him with "antisemites said bad things about Amy Acton" (Mike DeWine's tragic Democrat lock-down czarina) and Mandel follows up his immediate "I heard nothing about that" (me, neither) with a full press statement of (paraphrasing again) "SHE WAS HORRIBLE AND RUINED OHIO".
LOL! OMG – and Amy Acton is being mentioned as a possible Democrat opponent. IMO her candidacy is already DOA.
Josh Mandel is a FIGHTER. He is very much like Trump – VERY MUCH. He takes no prisoners on Iran policy and Biden's insanity on policy thereof.
The ONLY thing I would fault him with is being a bit too diplomatic toward some of his future Senate comrades – Cruz, Lee, and Rubio – but think about it. Think about TRUMP running in 2016.
Yeah. SOMEBODY was paying attention – about how to WIN and LEAD.
---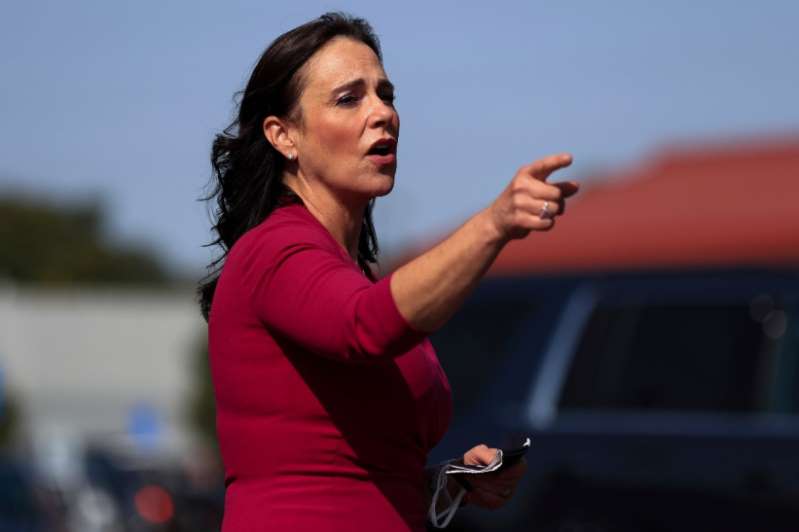 Jane Timken
The reason you EVER said "President Trump" is because of this woman.
Let me state that again, slightly differently.
You would have NEVER said "President Trump", were it not for Jane Timken.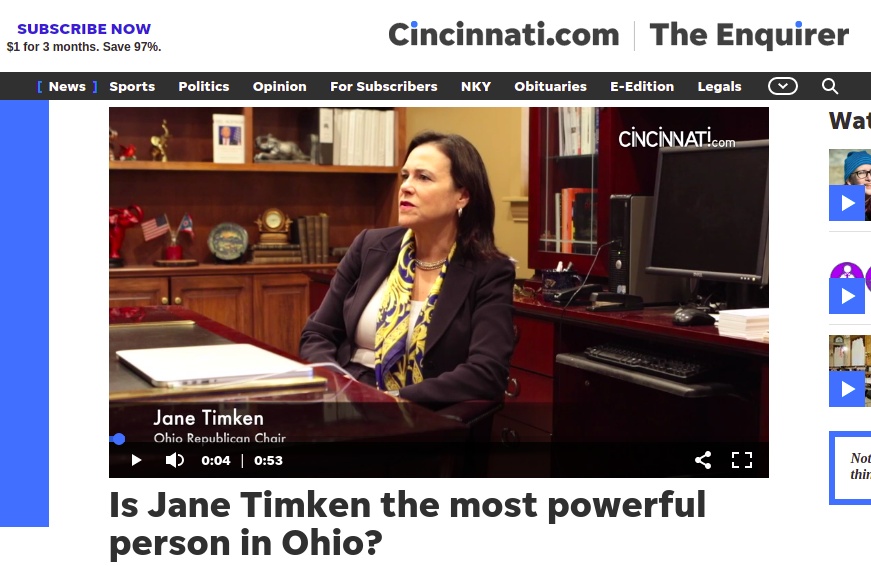 LINK: https://www.cincinnati.com/videos/news/2017/04/06/-jane-timken-most-powerful-person-ohio/100137604/
VIDEO:
In my opinion, Jane Timken was single-handedly responsible for making Ohio a core part of the MAGA movement.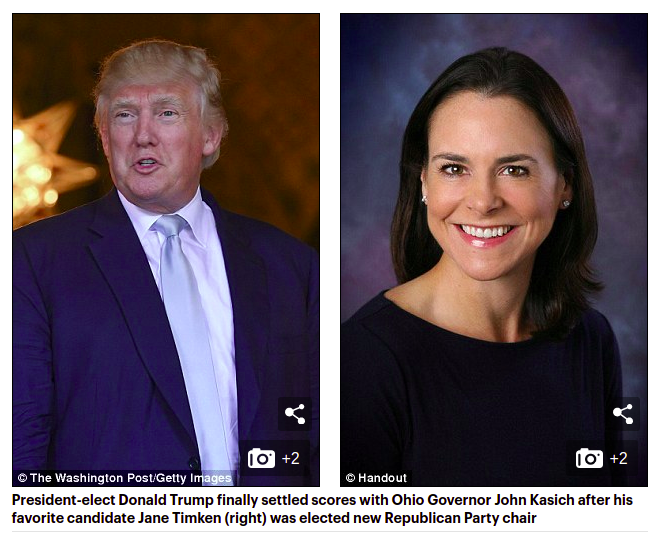 Yeah, yeah, yeah – everybody knows that Trump always says it was Ohio Trump campaign director Bob Paduchik, and IT WAS BOB PADUCHIK – but it was also JANE TIMKEN. And yes, they are both part of the machine politics that is Ohio politics, but they are the FAST-LEARNING, HIGHLY EVOLVING, MAGA side of the Ohio political machine.
Jane was supporting MAGA in critical ways before we even knew who she was.
And if you want a demonstration of that, consider how Jane was very recently re-elected to Ohio GOP Chair, then two weeks later she QUITS, so that Bob Paduchik runs for her seat unopposed, while Jane runs for Portman's seat.
LINK: https://lobbyistsforcitizens.com/2021/02/17/and-the-winner-is-bob-paduchik/
See how that works? Let's have that smile one more time, Jane!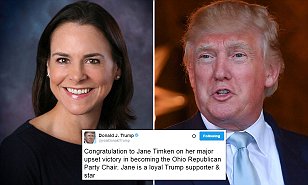 And even though Mike DeWine is supposedly in on this machine kabuki, the whole point is that REPUBLICANS WILL HOLD THE SEAT. And THAT is the number one rule. If you can make it happen with MAGA, all the better, because everybody knows MAGA is the future, but Republicans WILL retain the seat, or it will not happen.
NOW can you see why it's important that there be two amazing MAGA candidates for Portman's seat? There will be NO chances taken that the seat goes to the Demmunists. NO CHANCES.
But now that I've gotten that POLITICAL stuff out of the way, let's talk about Jane Timken, and the MAGA reasons why she would be such a GREAT senator for Ohio.
Very few people are "Trump-level" – meaning they get strategy – tactics – intuitive understanding of where things are going. Jane Timken is one of those few people. Jane managed to get the MESS that was Ohio politics, when it was DISRUPTED by MAGA, into a coherent force that was STRONGER because of that disruption.
Yeah, who does THAT sound like?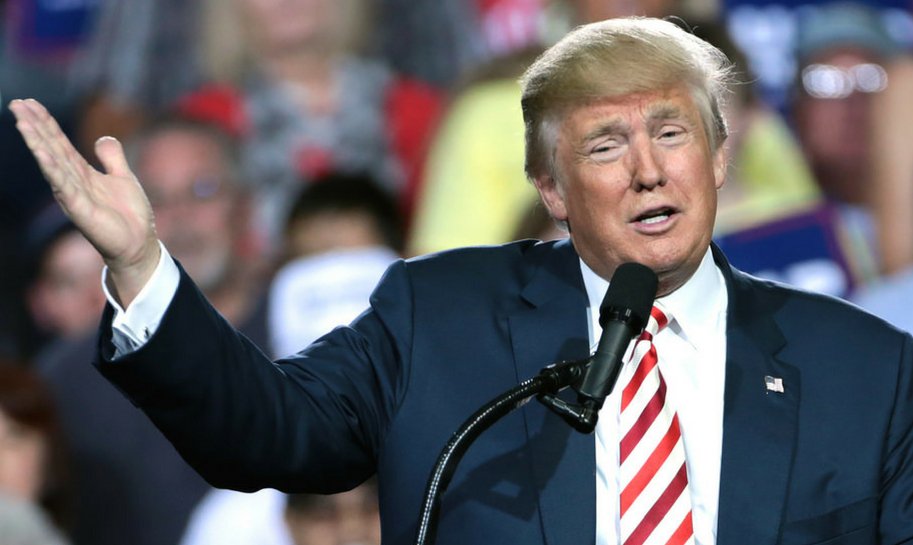 Jane has PROVEN herself a WINNER. She DOES. NOT. CHOKE.
She even CALLS HERSELF – accurately – a disruptor – a "conservative disruptor". But she is not a disruptor like some of the people who can only disrupt by attacking and breaking – she disrupts by LEADING and bringing together. I am only a rank amateur in such endeavors, trying to emulate Trump as the manager of a small blog. Jane Timken is a PRO. She turned Ohio from old-school to MAGA in a single election, and kept the state so MAGA for 4 years, that the Demmunists and ChiComs didn't even THINK of trying to pull a "Georgia" in Ohio.
Like Mandel, Timken will NOT BACK DOWN on the fact that there was fraud in the election.
This is an important issue for me, and particularly in looking at OHIO CANDIDATES, because it is my contention that Trump's victory in Ohio in 2020 was SHAVED BY SEVERAL POINTS, to hide Trump's actual victory in the other swing states. A massive margin increase in Ohio would have given away the game.
There is no way that Trump could have GONE UP in Ohio and lost the other swing states, so it was REQUIRED that Ohio's vote be tampered back to "no increase" in Trump's margin versus 2016.
This remains a HUGE DANGER to the citizens of Ohio, whose votes can easily be overridden by such cheating.
Thus, Ohio needs massive focus on election fraud that DID NOT SHOW UP, in order to address the baseline cyber fraud which IMO stole YUGELY from Trump in 2020. Only by this issue being fronted by NATIONAL CANDIDATES will this get the exposure needed.
Now – I know this lady would be a JUNIOR SENATOR, but in the long run, she has the abilities of a guy like Mitch McConnell to LEAD THE SENATE. In our victory against SOCIALISM, we need people like her at the highest levels.
Yeah, are you thinking as LONG-TERM as me? YEAH. Think about it. WE NEED OPTIONS.
Another reason I like Jane is that she understood Trump's personal stance and political strategy on GROWING MAGA with traditionally Democrat groups. Thus – VERY EARLY ON – she understood the value and virtue of my fellow "extremist" and "insurrectionist" Brandon Straka, and his "#WalkAway" movement, which helped spread the MAGA message to traditional Democrat voters and voter blocs.
This kind of savvy does not walk into the store every day, people – much less as a lady of many virtues, including TOUGHNESS, KINDNESS, and HONESTY.
---

John Kasich
So – let me tell you right now – whichever one of these two, Josh Mandel or Jane Timken – ends up representing Ohio, I will back them 100% and all the way to the Senate!
But let's get back to the THIRD "candidate" – John Kasich.
We need the SPIRIT of John Kasich in this primary.
I know that sounds shocking to my fellow MAGATS, but hear me out.
One of the huge risks of this primary election – this "battle of the MAGA stars" – is for the Soviet Democrat FAKE NEWS to play "LET'S YOU AND HER FIGHT" with Josh Mandel, and "LET'S YOU AND HIM FIGHT" with Jane Timken.
They are ALREADY STARTING. Here is Politico, trying to PICK THE FIGHT.
Mandel and Timken both launching on pro-Trump platform sets the stage for an intra-party race to the right, an effort to secure both the president's potential support and that of his voters in the state.

Mandel's campaign manager, Scott Guthrie, in a statement said the former treasurer was "the only unabashedly pro-Trump candidate in this race." Mandel also tried to bludgeon Timken by tweeting a photo of her with Kasich, whom she endorsed in the 2016 primary. Kasich responded by tweeting a photo of himself with Mandel.

Timken in the interview said it was no secret she previously supported Kasich, the state's sitting governor at the time, but that he has "disappointed me and many Republicans. And, quite frankly, I don't think he's a Republican anymore."

She also said she would have joined Republican senators who objected to the certification of the Electoral College last month, saying there had been fraud and election integrity issues. Mandel last week told POLITICO he would have objected to certification. Election officials and judges in multiple battleground states, including some Republicans and Trump appointees, found no evidence of significant fraud or irregularities in the November election.
Notice how the candidates are both using John Kasich as the "bad guy" to define themselves as MAGA?
That has worked in the past, and may have even been necessary at some point, but I think it's a bit long in the tooth. VICTORY NEED NOT BE RUTHLESS.
In my opinion, there comes a point where, rather than pounding our old "enemies" – OK – let's be more honest – old "frenemies" – OK – let's be even MORE honest – OLD FRIENDS – like dead horses, or wearing their valor falsely as a "skin suit", we need to HONOR EARNESTLY what they did right. I do NOT mean that we should virtue signal to all the many things that they did wrong, but rather to respect what RIGHTNESS they may have had.
Would this primary between MAGA VICTORS not be better if we actually stole a few tricks from the Kasich playbook, so we could BEAT THE TAR out of the Bolsheviks in the general election?
Yes, the Ohio GOP is now MAGA, and MAGA now needs to be MAGAnimous in victory.
No need to bash Kasich.
No need to bash each other – for ANY reason.
No need to do the Democrats' work for them.
Ohio will have ONE MAGA Senator in November 2022.
There is no reason it can't have TWO of them in 2026.
And a MAGA governor winning in BOTH YEARS.
There are so many MAGA possibilities, it would be a shame to fritter away ANY of them.
Thus, I would counsel the imperative of the two major MAGA candidates operating by the Good Old Ohio Machine Maxim of DO NO DAMAGE. Even to the defeated Kasich wing.
Don't kick the man that's down. It's over. It's not honorable.
The Kasich idea of bipartisanship and "honorable opposition" actually works with "honorable opposition" – like two MAGA candidates contending for one spot.
It doesn't work with Bolsheviks, or CCP, or CCP minions. It doesn't work with conniving globalists and communists, who trick gentle souls into self-defeating strategies – who make them into human IEDs to stop – say – Trump. It doesn't work when dealing with a side that relies on FAKE NEWS and political DIRTY TRICKS using the powers of government.
It DOES work WITHIN an authentically American system of electoral and political opposition between honorable parties. It does work when we get back to AMERICAN principles – which are sadly lacking on a global scale.
SO – let's have a GREAT primary where we realize that BOTH MAGA candidates are running for TWO very powerful positions of national importance.
ONE of those offices will be filled in 2022.
BOTH candidates need to emerge VICTORS from the primary.
W