Friday is back at Wolf's Pub, and it's time for some battle Scripture before we get down to the Friday Night Special: Mead!
The Psalms are unmatched for inspiring us as we do battle with evil. A psalm a day keeps the devil away. And who couldn't use a little inspiration right now?
Our President is currently deprived of his rightful office while a puppet is being jerked on his strings by the globalists and the CCP, and our freedoms are bleeding out upon the Dark Winter snow.
One of our champions, Rush Limbaugh, has died.
Parts of the country have been dealt a serious blow with winter weather that has strained to the limits the power grid. People have died from the cold in one of the most advanced and wealthiest nations in the world. This is unacceptable.
We have no idea how the SCOTUS will behave with the election fraud cases being heard today.
We are having to deal with the full realization of the treason that has taken our Republic and replaced it with a corporate political system that is for sale to the highest bidder.
We have been betrayed by our own, just as David was betrayed by Saul, and also by his own son, Absalom.
It is in this possible setting that David wrote Psalm 35.
I'm not going to do an exegesis of the whole psalm, but here is a link to it. I am going to concentrate on just the first verse, which when unpacked, will amaze and inspire you:
I also have a copy of the Art Scroll Tanach Series, Tehillim (Psalms) described as the "sacred hymnal of the Jewish People. I have benefited from the commentary of the rabbis who, naturally, are steeped in the subtleties and language that give great insight to every verse of Psalm 35. The description reads in part:
"The Art Scroll Series presents the comments of the classic giants of ancient and contemporary times in a logical, comprehensible manner, like a master teacher on an exciting voyage of intellectual discovery."
I have found this to be true. The painstaking and deeply thought out commentary is rich beyond words for those who love God's word. I highly recommend the Art Scroll Series for any Hebrew Testament book you seek to study. They are worth every penny and more.
Now here is the same verse from the Tehillim:
Hashem's literal translation in Hebrew is "the name," and refers of course, to God.
And here is the same verse from the Jewish Study Bible, Tanakh Translation:
Let's unpack this one verse.
"Fight, HASHEM" is explained by one medieval rabbi, Radak, "as a command." It's possible meaning?
"Is it conceivable that a flesh and blood servant should order his master, "Go out and fight my enemies for me?' Yet we find that the Holy One, Blessed be He, said to David, 'You immerse yourself in Torah study and I will fight your wars.'"

(Art Scroll Series Tanakh Tehillim, p. 422.)
The Tehillim commentary goes on to link this with Moses in The Book of HASHEM'S wars, (Numbers 21:14),
"HASHEM said: 'If you are [immersed] in the Book [of Torah study], then [your wars will become] the wars of HASHEM [and I, HASHEM, will fight them for you.]"
Isn't that wonderful? If we immerse ourselves in Scripture study, God will fight our wars for us.
Next, we have "my adversaries." The literal translation of this is: those who fight me. Likewise, "my attackers" has a literal translation: those who declare war on me.
Here the commentary makes an interesting observation. The attacks are one-sided. David is not attacking. He is being attacked.
"He does not say that he fights them, rather they fight him, but he does not reciprocate their hostility (Hirsch)."

(Art Scroll Tanach Series Tehillim, p. 422.)
According to one rabbi, if the adversary had been only one, such as Saul or Absalom, this would not have constituted a war, but a quarrel. However, because in both instances others joined with Saul and/or Absalom, "…the limited quarrel turned into a war. David refers to these outside interlopers as…literally those who declare war against me." (Art Scroll Tanach Series Tehillim, p. 422.)
Here is the kicker:
"Midrash Chachamin suggest that the difference between these words may be understood in the light of the fact that every war which flares up on earth is evidence of a tremendous spiritual struggle between celestial forces representing each side. David asks that Hashem first vanquish his adversaries above…and consequently this will spell the doom of those who make actual war below…his attackers."

(Art Scroll Tanach Series Tehillim, p. 422.)
Let's just repeat that:
This brings to mind:
And this:
"For though we walk in the flesh, we do not war after the flesh: (For the weapons of our warfare are not carnal, but mighty through God to the pulling down of strong holds;) Casting down imaginations, and every high thing that exalts itself against the knowledge of God, and bringing into captivity every thought to the obedience of Christ…" (2 Cor. 10:3-5)
And this:
And indeed, Psalm 35 goes on in verse 2 to describe the taking hold of shield and armor, or as the rabbis interpret those words, as an encircling armor, denoting God's full protection of David while his enemies are being destroyed.
House Rules
How comforting Scripture is and how merciful our God is towards us. And so let us try our best to be merciful to one another as we go about this day. Borrowing from Deplorable Patriot, Please review our HOST and site owner's Guidelines for posting and discussion for this site. The discourse on this site is to be CIVIL – no name calling, baiting, or threatening others here is allowed. Company manners are appreciated. Those who are so inclined may visit Wolf's other sanctuary, the U-Tree, to slog out discussions best saved for a wrestling mat.
It's Mead Time
Moving on to our drink special this fine Friday, let's learn about Mead, that fermented honey drink that is known by almost every culture the world over. Here's a fantastic video by Tasting History with Max Miller. There's a fun, crash course in the history of mead, and a very simple recipe for making your own. I liked this guy so much I subscribed to his channel. This video about mead has nearly 950,000 views in just a few months.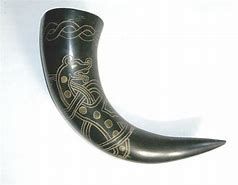 If you aren't into making your own (but really, I think we should all be preparing to make our own mead, wine and beer as well grow our own food and raise chickens and goats and so on) you can certainly find some mead at your local liquor store. I've provided a link that will take you to a surprising selection of mead and mead products. Some of them look a bit iffy, but it would be fun to try a few and see how you like it.
Tonight, we have a home fermented mead made by our dear bouncer, Hans. He makes mead like a Viking. Speaking of which, here's a fun book titled "Make Mead Like a Viking," by Jereme Zimmerman. A taste:
And to get us to a state of Viking Zen, I present a Nordic lullaby, The Wolf Song:

Part of the battle we are fighting against the supremacist elites in all our institutions and in business, is the intended destruction of our heritage. Whether you are English, Irish, Dutch, Spanish, Italian, German, Welsh, Scots, Austrian, Polish, Hungarian, etc., the globalists seek to destroy your western heritage, especially Christianity. We must not allow it.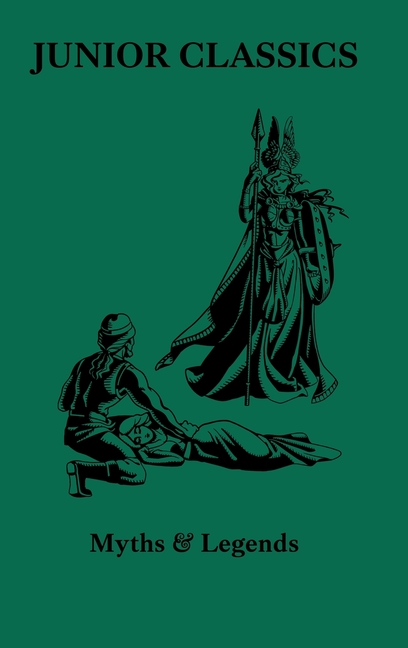 We must do everything we can to preserve our heritage. Literature is key. Remember the classic legends of the Norse gods? A reprint of this wonderful book (of a series of classic literature for young people) is a potent way to learn of our heritage. I have just begun reading this one to my grandchildren. You can purchase it here. There are three volumes out now.