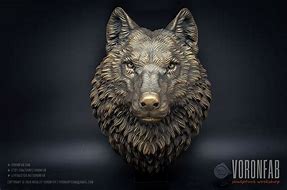 "Oh thus be it ever when freemen shall stand

Between their loved homes and the war's desolation;

Blest with victory and peace, may the heaven-rescued land

Praise the power that hath made and preserved us a nation!

Then conquer we must, when our cause it is just,

And this be our motto: 'In God is our trust!'

O'er the land of the free, and the home of the brave!"

Francis Scott Key
Welcome to Wolf's Pub! It's Freemen Friday and today we fight.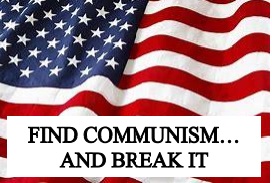 They aren't going to win. They think Might makes Right.
The globalists and communists picked a fight with the Real America this time around. They have gone all in. It's winner take all. But we are freemen and we hold the lantern of liberty aloft.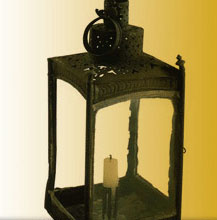 Remember us? We love our homes, we are loath to fight unless forced to it, we HATE having our blood and treasure spilled in foreign lands. We HATE cancel culture. We HATE that they seek to divide us, that they tax us without representing us. We just wanted to be left alone to pursue our lives, our liberty, and our happiness.
We've been patient. We've put up with a "Long Train of Abuses and Usurpations" from enemies foreign and domestic. We know that the communists and globalists within our own government spy on us— sovereign citizens of these United States; that they are making an enemies list of American citizens who support President Trump. That they mean to makes us afraid and keep us cowering in our homes.
We know that they have sold out to China and other foreign nations for filthy lucre; that they do not honor their oath to uphold the Constitution of the United States. They have installed a senile old pervert in the White House, which shows their contempt for this great nation and its people.
They are comfortable in their positions of power. They probably even feel justified in all they have done to destroy our great republic. Theirs is a "high and lonely destiny" to quote Uncle Andrew in The Magician's Nephew, a book I highly recommend to any of them left with a modicum of conscience.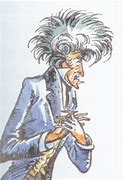 But I also know this: evil ideologies and those who carry them out always lose in the end. I don't know what, when, where, or how, but I do know that evil has a limited lifespan and it will be defeated. It is inherently self-destructive.
Wild bergamot is the herb that is the featured image above. I was out in my garden yesterday and noticed that the bergamot was peeking through the dead growth from last year. The Dark Winter we went through did not kill it. It is coming back thicker than ever. And so will America.
And I further know that it will be God who defeats this evil that bedevils our nation. He will use Gideon's three hundred, but it will be God to whom the glory belongs. Glory to God in the highest!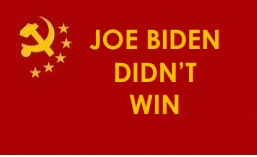 House Rules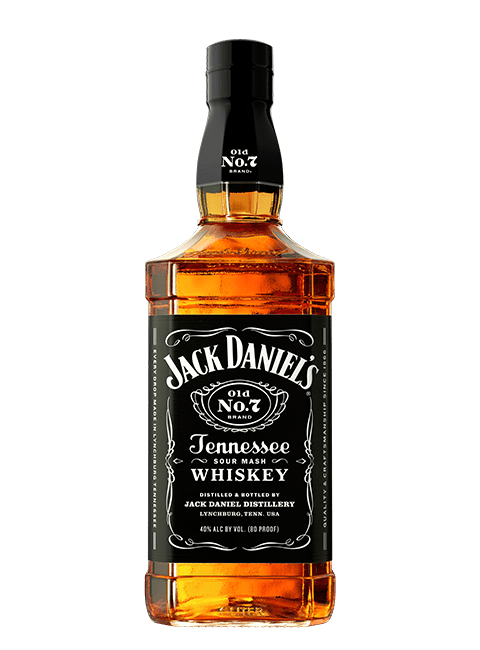 Before we go further, visit here to review the Rules. No friendly fire. We're gonna stick together like glue, even when we disagree. Disagreements allowed, just keep it civil and buy each other a drink. You can catch more bees with honey than vinegar. Brawling only allowed at the UTree.
Speaking of drinks, today's special is Jack Daniels, that iconic American bourbon.
Here is a video featuring patriotic drinks made with Jack Daniels whiskey. Scrumptious!
If you peruse the Jack Daniels website you will see that its history involves slavery. But we don't cancel our history, we learn from it.
Battle Plans
"Oppressors can tyrannize only when they achieve a standing army, an enslaved press, and a disarmed populace."

James Madison
I've noticed that alternative media is on the rise and beginning to come into its own. Important that we visit and support and SHARE WITH OTHERS. I'm compiling a list of these alternative sites and I'm going to share them with friends. So many of our fellow citizens continue to be stuck in the loop of the propaganda MSM.
Let us help free them with the help of a truly FREE PRESS.
I'm even thinking about printing up small cards with all these websites on them to pass out to people, to put on public bulletin boards and wherever they might do good. I guess I'm getting stuck on the "Kilroy was here" tactic. It was immensely successful.
Tools of the Trade for Patriots
Here's some of my favorites. Please add your own in the comments, as I know I've missed a lot. The more we undercut the reach of the Fake News Media with true news and information, the faster we own them. And they will be ours. Oh yes, they will be ours.
News
RSBN https://www.rsbnetwork.com/
War Room Pandemic https://pandemic.warroom.org/
Revolver News https://www.revolver.news/
The Epoch Times https://www.theepochtimes.com/
America's Voice News https://americasvoice.news/
National File https://nationalfile.com/
Populist Press https://populist.press
Social Media
GAB https://gab.com/
Rumble https://rumble.com/
Bitchute https://www.bitchute.com/
Telegram https://telegram.org/
Politics
Defending the Republic https://defendingtherepublic.org
The Precinct Project https://ThePrecinctProject.wordpress.com
Look Ahead America https://LookAheadAmerica.org
Scott Presler https://scottpresler.org/
The Green Papers https://TheGreenPapers.com
Navarro Report https://navarroreport.com
Lindell TV https://lindelltv.com
Uncover DC https://uncoverdc.com
Law
Fight Back https://fightback.law/
Sidney Powell https://www.sidneypowell.com/
PACs
Save America PAC https://www.donaldjtrump.com/
Defending the Republic PAC https://dtrpac.com/
Support Our Own
Lin Wood, who has the Fight Back law website, is under attack (see here) for sharing a transcript of some pretty heavy stuff by a whistleblower. The communist/globalist cabal is going to try and commit lawfare on him. Let's show them that we support and seek to protect our own. God keep you and bless you and make His face to shine upon you, Mr. Wood!
Monday was the anniversary of the great culture warrior Andrew Breitbart's death. Twitter, in a fit of spite, took his account's blue checkmark away the other day. He is still getting to them. Oh, it must give him a great sense of satisfaction to know that!
We have all seen this short video of Andrew. See that steel in his eyes? Yeah, that's the Real America. That's the America they will never defeat. We will never give in. We will never give up. We will win.