---
WOLF HERE!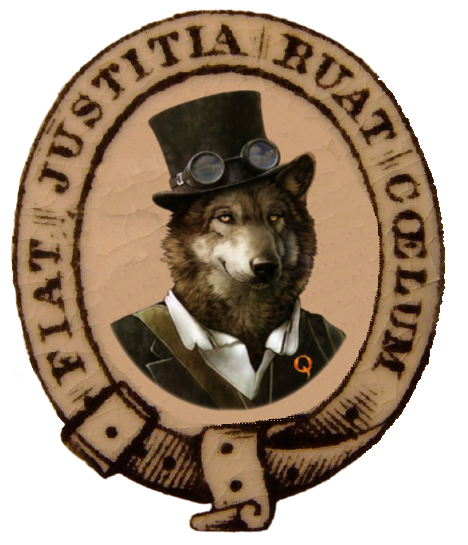 We almost had a bit of a situation…..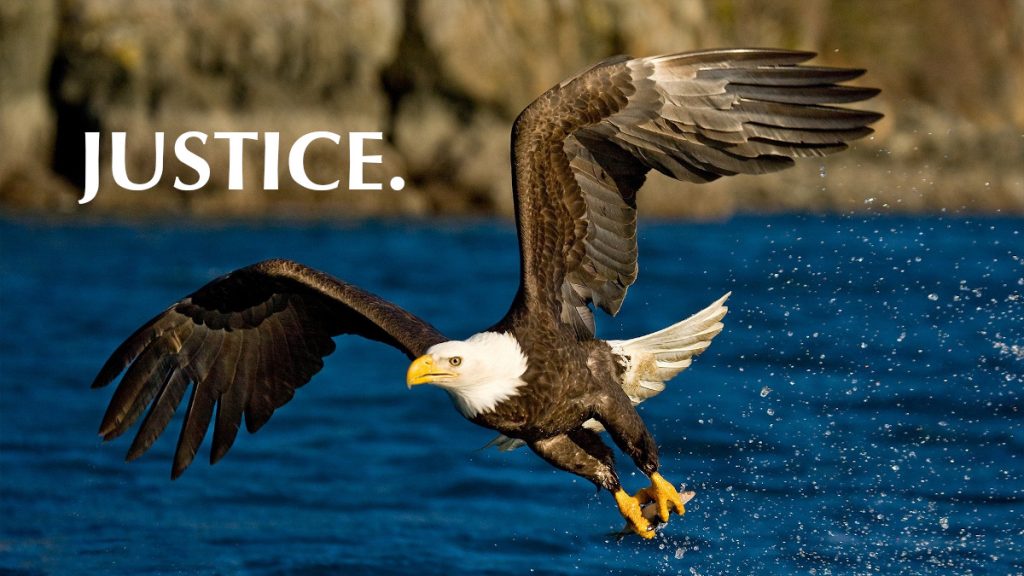 STEVE did not show up in the drafts or scheduled posts this evening, until about an hour before midnight, Eastern time. I began to act on my suspicion that this was due to some kind of REALITY impinging on him.
I decided to begin to do the Saturday open thread, just in case.
Fortunately, Steve showed up with plenty of time to spare. But I STILL wanted to show you an article I was going to mention in that post, and WHY I was worried about Steve. So I did this post. Now, let me explain.
---
Assuming that Steve could not post, I ran through the possibilities.
The most likely, to me, was some kind of problem with ELECTROMAGNETIC RADIATION. Steve has a very limited bandwidth connection to the outside world from his abode, and whether it's by WIRE or WIRELESS, he has a QUOTA, and that quota could have prevented him from connecting.
Likewise, Steve is at the mercy of natural conditions. There could have been some physical reason, like a power outage, that he could not connect.
Speculating further, it could have been social – and could even have been something really great, like meeting the lady of his dreams, while showing off his little friend Darwin! If that was why, then my thought was that he had better NOT show up here. And that was going to be an ORDER from THE BOSS!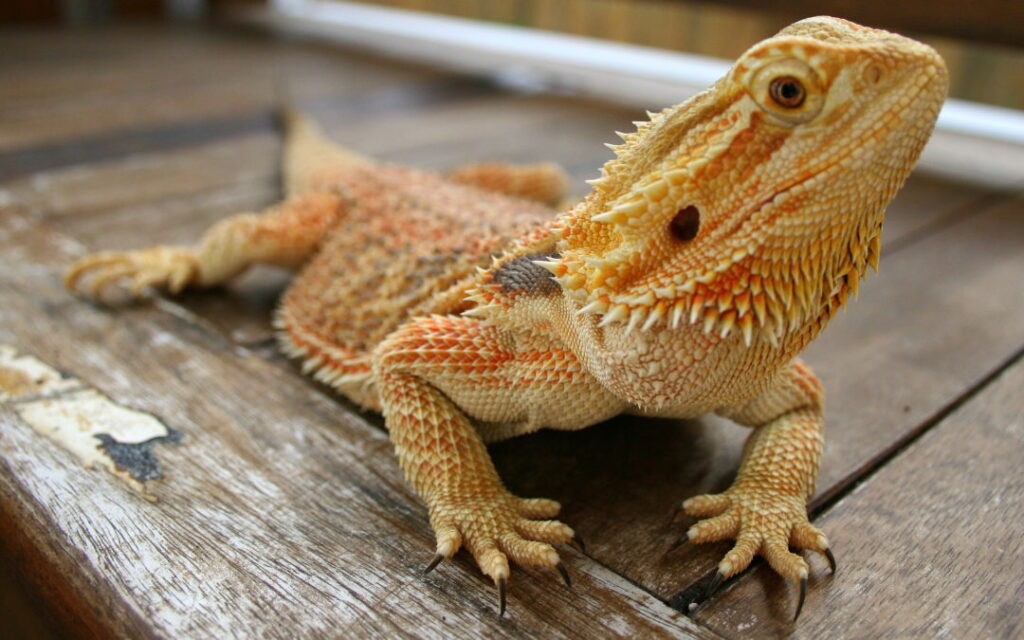 Steve DID say something during the week about taking a break from the physics posts, and doing some more boilerplate Saturday posts without physics lessons, and also mentioned having some events coming up like time with friends and/or family. So his absence could have easily fallen within those outlines.
However, there was ONE significantly less happy possibility that ran through my head. And when Steve's DRAFT showed up on the site, I was VERY relieved that what I was thinking could not have happened.
However, we need to talk about it. And THAT is the subject of this post.
There is an article that I saw three weeks ago, that a I wanted to share with you all. NOW is the perfect time. That article SPOOKED ME. You will easily see why.
---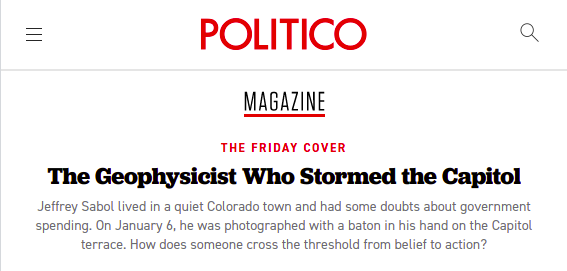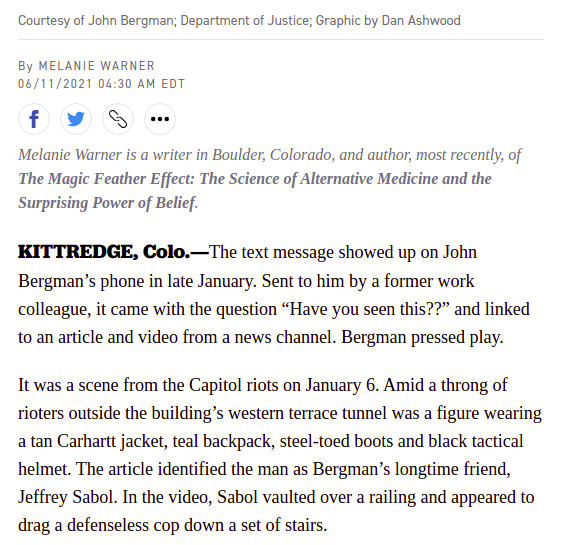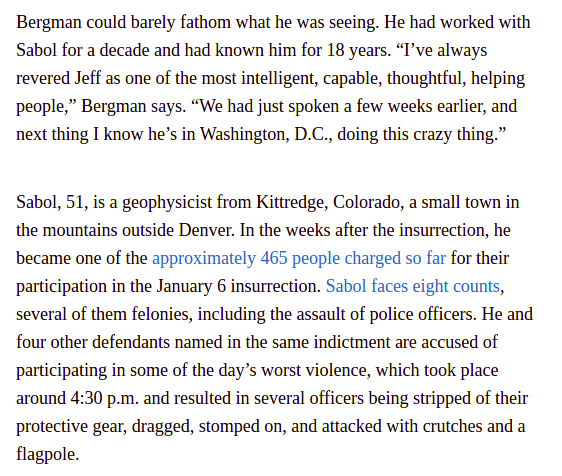 MORE: https://www.politico.com/news/magazine/2021/06/11/jeffrey-sabol-capitol-riot-jan-6-radicalization-491975
---
Now I have to admit, when I first saw this, I was thinking OMG – that can't be – OMG – it's not…..
And it's NOT Steve. But DAYUM, it brought home the point that THIS STUFF IS REAL. Real people are being thrown into prison with no chance of bail, for even minor physical contact with police on January 6. Real people are getting RAIDED with loaded REAL assault rifles (not like the FAKE ones we can get) for nearly NOTHING – like walking into the Capitol through open doors at the wrong time.
It was TOO CLOSE FOR COMFORT. That BUMP IN THE ROAD when I first saw that headline stayed with me.
Now – if you read this article in Politico – it will piss you off. Not because the guy is innocent – in my opinion, he CANNOT be innocent, because he was definitely grabbing at the police. He didn't HIT the police, but he is guilty of assault for laying his hands on cops. Not battery – and he even GRABBED a police baton, which reminds me of something……
But the guy did assault police. It's on film.
The problem for me is that FIB would not act against ANTIFA for exactly the same stuff, or WORSE.
In fact, WAY WORSE.
Dodge and FIB are clearly partisan in this matter. ANTIFA is engaging in "ideology" when they beat up cops, but an off-the-rails deplorable who grabs at a cops leg, drags a cop and grabs his baton BUT DOES NOT HIT BACK WITH IT (meaning he PACIFIED the cop) – well, that's SEDITION and INSURRECTION.
You see what I'm sayin'? The dude clearly ain't innocent, but – in the words of our glorious El Presidente – "C'mon, man."
It's not fair. But commies are not fair. That's life. And the FBI is now – FOR SURE – a communist agency.
Anyway, it's worth reading the article. My advice – DO NOT touch other people in these circumstances. You have to stay SO BLAMELESS with Dodge and FIB. They WANT to get us. They're LOOKING to get us.
GIVE. THEM. NOTHING.
W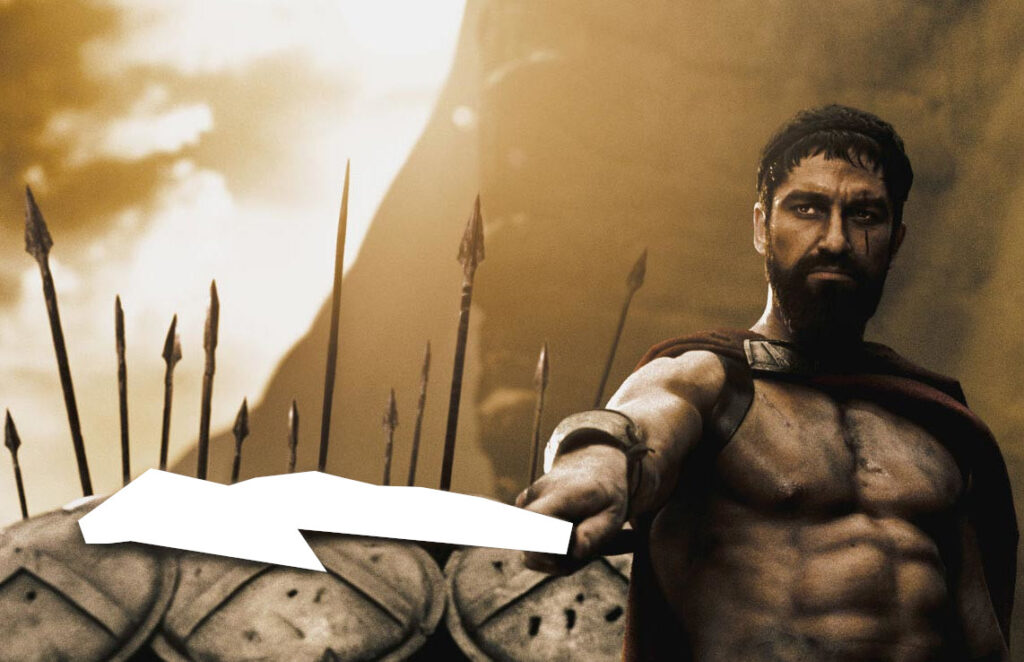 PS – Thank you to Steve and all our other authors who help make this site the awesome place that it is. I don't always express my appreciation, but it's there, believe me!