HUGE news today. The article that I was going to write about "I think they're hiding immune enhancement" no longer needs to be written.
They ARE hiding immune enhancement.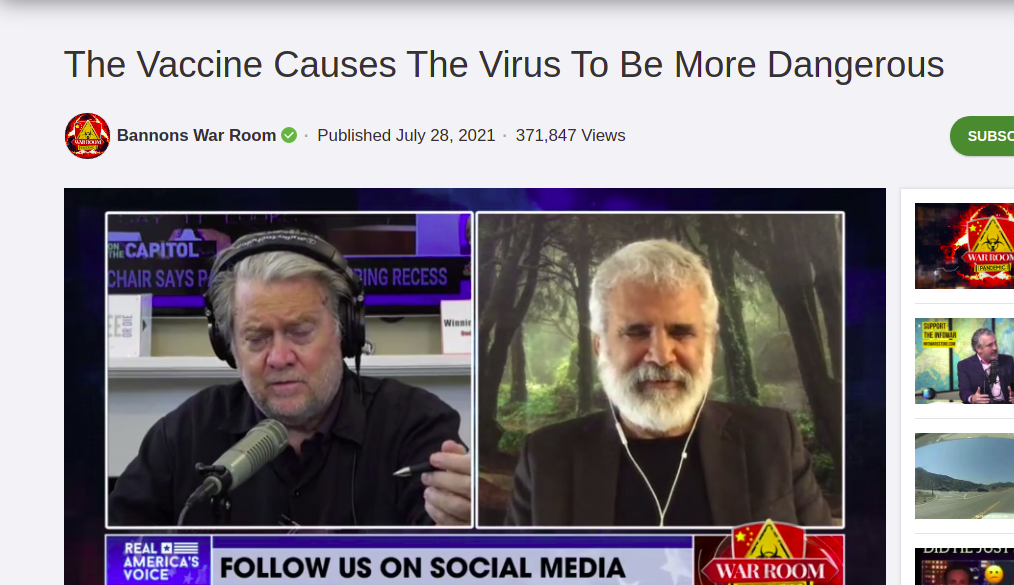 Gail Combs alerted me to this video this morning – it is a must-watch.
If you know who is talking – Robert Malone – then you realize that he is a credible source. This is yet another research scientist, active in the vaccine field – a "radical pro-vaxxer", even – who is less than impressed by these hasty vaccines. NOW he sees evidence that they are FATALLY FLAWED.
LINK: https://rumble.com/vkfz1v-the-vaccine-causes-the-virus-to-be-more-dangerous.html
---
To me, this is the point where we have to put our feet down and stand our ground.
DO NOT get the jab – the CURE could well be worse than the DISEASE.
Indeed, the DISEASE may actually be a BETTER CURE for most people.
---
If you haven't gotten a vaccine – don't get one.
If you have gotten a vaccine – don't get another.
Make the transition to natural immunity.
ONLY in some cases will the vaccine be smarter than getting the disease, and we now need even more science to figure out who those people are, who SHOULD be taking the vaccine.
I'll tell you one thing – it ain't kids.
---
If you already got the vaccine, you WILL catch COVID – one variant or another. You WILL survive it – almost certainly – and then you will have REAL immunity.
THERE.
Now that I have delivered the BLUF (Bottom Line Up Front), I will explain all of it.
But first, we GET THE HEADLINE UP.
I will edit this article to add more as the evening progresses.
W