This is a great selfie video, done by a young lady with a glorious Southern accent, chronicling her week of COVID-19 and recovery, treated with ivermectin.
It's short – just under 7 minutes – but it captures a lot of information about symptoms and relief by the drug.
I can't embed the video here due to the very obnoxious auto-play – you have to watch it on Gab TV.
Here is the URL:
I will, instead, provide a brief synopsis here for those who don't want to put in the time to watch right now.
---
Ivermectin Day 1
The young lady starts the video laying in bed, having just taken ivermectin on DAY 3 of COVID, but DAY 1 of Ivermectin.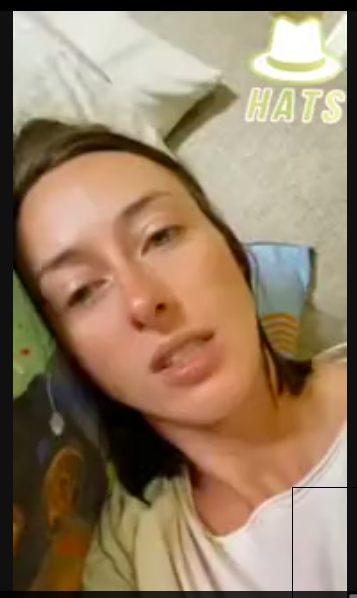 She will mention symptoms during the remainder of the video as she remembers them.
---
Later on Day 1
She is now sitting up in bed.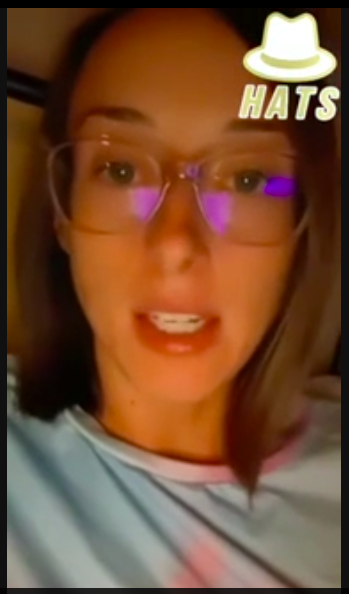 One important thing she notices is that her headache from the last two days (COVID days 2 and 3) is now subsiding. This tells me that ivermectin may be acting directly (and immediately) against cerebrovascular actions of the spike protein. She also notes that she is not as weak.
---
Ivermectin Day 2
She has just taken her second dose, but notes that she is describing changes due to the FIRST dose (Ivermectin Day 1).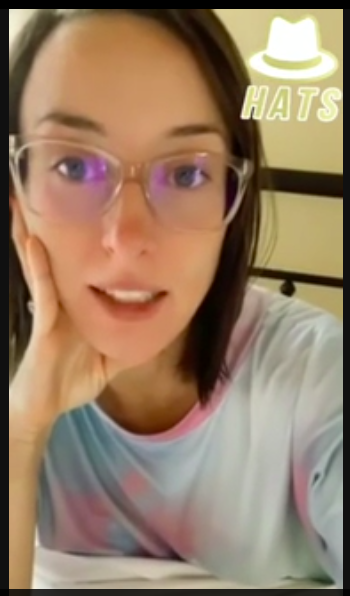 She states that she feels completely different – "so much better". No body aches, fever is down, reduced congestion, "feel like a different person".
"This stuff is amazing – it's really working good for me."
She then logs back on and does a medical disclaimer that she's not giving any advice – just telling her experience. LOL!
---
Later on Day 2
Obviously she's gotten up and changed clothes.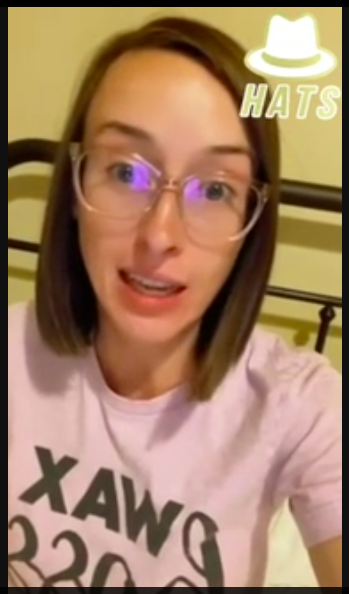 The young lady describes herself as "almost 100%", and that she feels like she could do a workout. Energy back, no headache, very little congestion, cough infrequent. She does mention that her nose was "running all night, pouring like crazy" on the night of Day 1, but that now it's OK.
Likewise, her throat was still sore on Day 1, "like I was swallowing needles", now it's much better. "I feel 1000% different."
---
Still Later on Day 2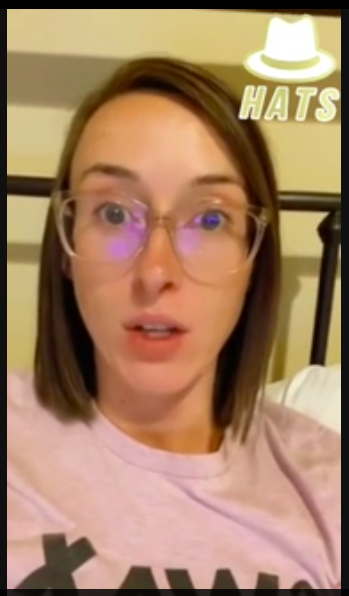 At this point, she recognizes what has been called "brain fog", and that her thinking was clouded on the previous days (she uses more descriptive terms – worth a listen). Ivermectin Day 2 was better – she talks about all the things she did – but the prior days, she was unable to do simple tasks which she describes.
[WOLF – Clearly this effect of the spike is (IMO) one of the things that plagues long-haulers. Why on EARTH we would give people mRNA to make this stuff inside and possibly even dump the instructions to DNA – I have no clue. Ridiculous!]
She also notes that she was still suffering anosmia on Day 2, and she describes that effect in detail. She notes that she lost BOTH her taste and smell on COVID Day 2.
---
Ivermectin Day 3
She actually goes out for a run!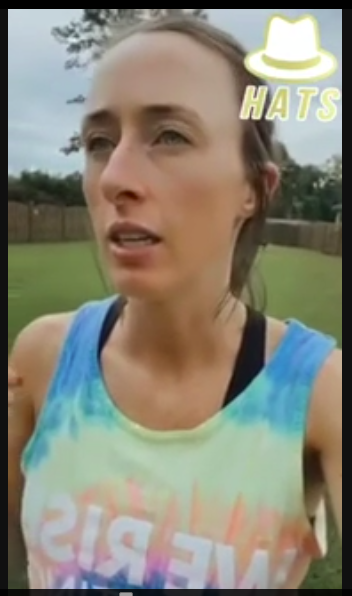 She considers herself "completely back to normal" after the first two doses, since she doesn't believe that the third has "kicked in" yet. She engaged in many activities, worked out, energy levels back to normal, but still a little bit of congestion and cough.
She does a GREAT retrospective of how sick she was on the first three days (COVID Days 1-3 / Ivermectin Day 1) – how exhausted she was.
---
Ivermectin Day 4
Obviously she has put on makeup and is "feeling so good today".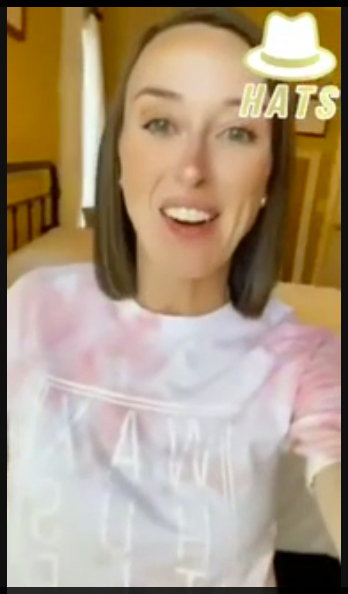 She describes a little bit of congestion and "loose stuff".
"I feel so good. I feel so good."
---
Ivermectin Day 5
This is her last day of ivermectin. Day 5 of ivermectin, Day 7 of COVID.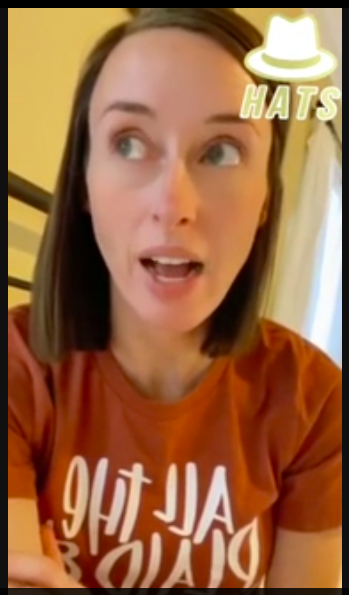 She notes that she started ivermectin based on TESTING – that she got a positive test on her THIRD TEST, which was either late on the second day of COVID, or on her third day of COVID. This is important, because it means she was already experiencing systemic symptoms on Day 2, including anosmia, loss of taste, exhaustion and mental clouding, and yet it was only shortly after THAT, that she tested positive.
She "feels like a million bucks", however she notes that she has STILL lost her senses of taste and smell, although she thinks that she might have actually begun to taste biscuits and bacon just a bit.
She notes that she no longer has any chest congestion or cough [meaning lower respiratory symptoms]. She also notes that she never had any oxygen issues ("PTL!")
---
The End / Thank You
She states that she's "over all this COVID crap" and that she's done.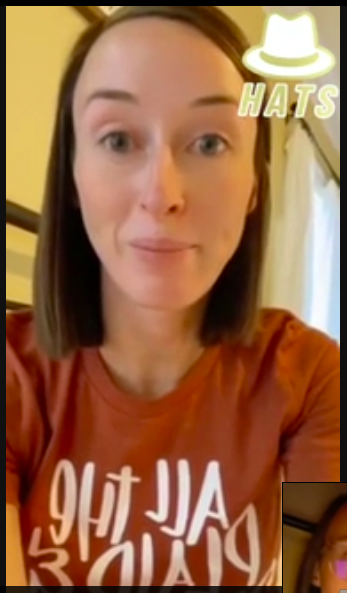 She thanks everybody who sent her well-wishes and comments, and notes all the people who thanked her, and who believe they have or will benefit from her videos which she posted.
"I am so happy that I'm able to help all of you with this, and some of your loved ones. It makes me so happy!"
---
There you have it. I loved this video, and wanted to spread it.
"Hope y'all enjoy it!"
W
---
PS – Flipped Image