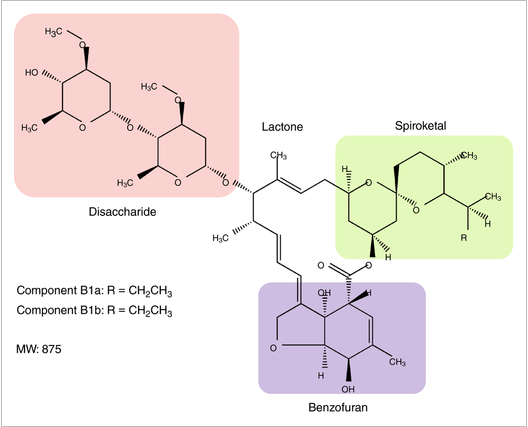 ---
OK, people. It is time for THE WOLF to GET PATTON ON YOUR ASSES.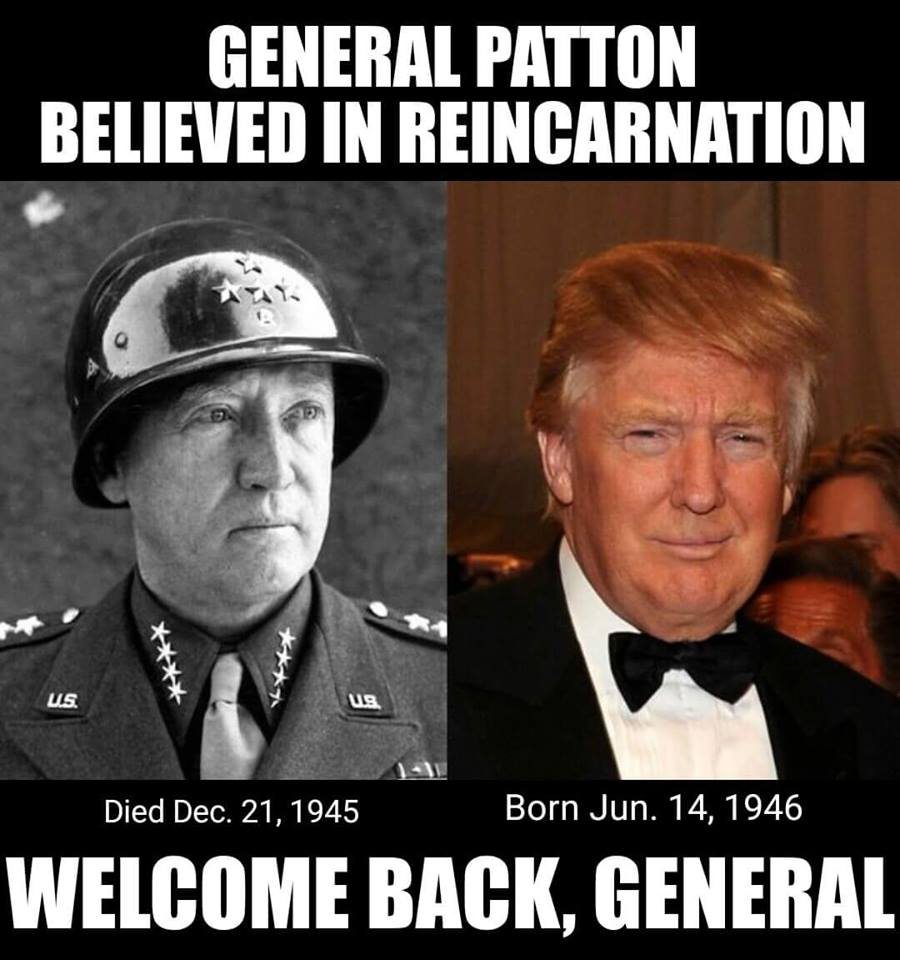 As you may know, we now have many of our dear members actively fighting COVID-19, including one (gil00) in the hospital. Several have received Regeneron. Thus far, praise God, we have not lost anybody – and I intend to keep it that way.
For updates on the health of our members, we now have a dedicated thread, listed at the top of the sidebar. Feel free to record information there, including LINKS to comments from sick members in the daily threads.
---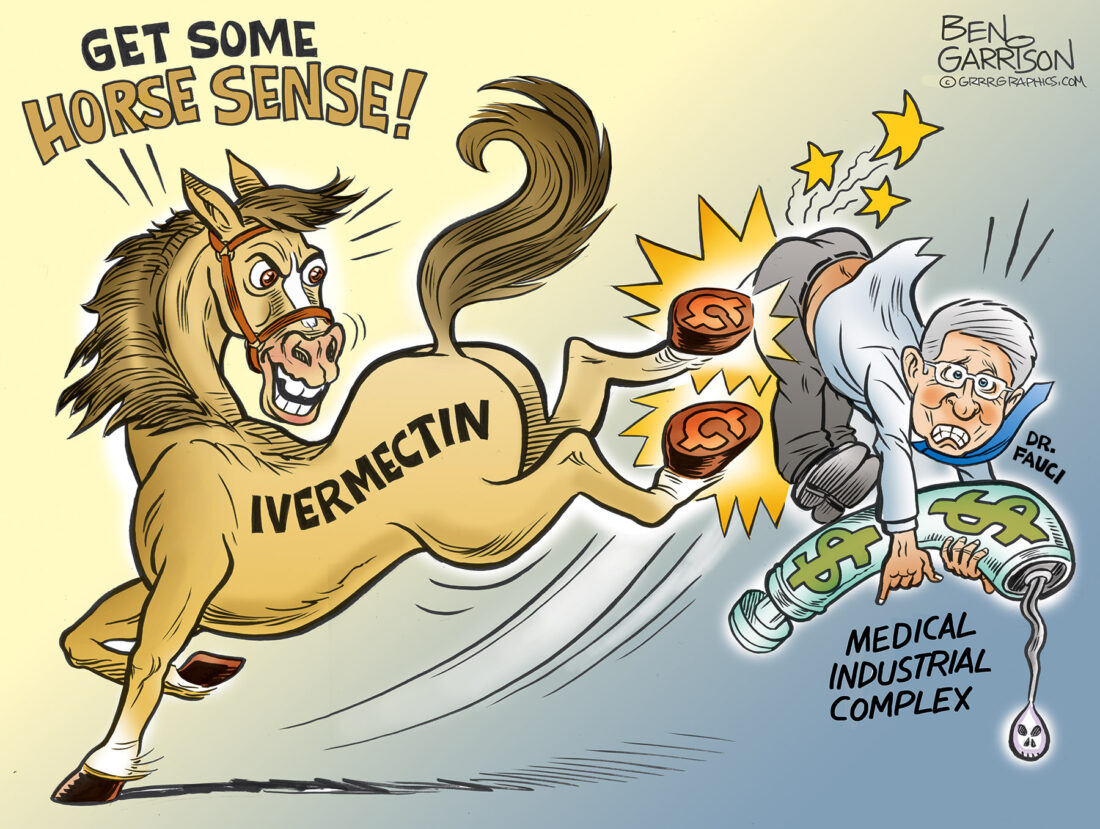 This is a new thread for QTreepers with health issues of ANY kind to keep us updated. I have absolutely no problem with people posting HERE, on the OPEN THREADS, or BOTH. You do what is right for you. We're here for YOU. I want people to post wherever they feel most comfortable. I also …
---
We have also covered a specific case of ivermectin, used to treat COVID-19, with FANTASTIC RESULTS.
---

This is a great selfie video, done by a young lady with a glorious Southern accent, chronicling her week of COVID-19 and recovery, treated with ivermectin. It's short – just under 7 minutes – but it captures a lot of information about symptoms and relief by the drug. I can't embed the video here due …
---
We have had many, many, many discussions of how to obtain ivermectin and hydroxychloroquine – now for over a year.
MANY of our members have gotten a hold of one, two, or even THREE OR MORE forms or versions of drugs used to treat COVID-19. When I say that people have STASHES, I mean it. They have STASHES.
So the problem is not that people don't have the means to treat or prevent the disease.
The problem is that people don't ALWAYS have the WILL to begin treatment EARLY.
TREATING EARLY was GOD'S GIFT TO US through Doctor Zelenko. This MAN OF GOD realized that the most important way to fight COVID was to hit it EARLY and COMPREHENSIVELY.
At that time, hydroxychloroquine, azithromycin, and zinc was the best combination.
Now, we realize that ivermectin can augment or substitute for hydroxychloroquine. We also understand that VITAMIN D is critical.
We further understand that simple antihistamines such as zyrtec, loratadine, and others can almost completely eliminate the deadly late phase complications of COVID-19 infection.
---

Everybody underestimates Spain. The last letter in "PIGS" is far less of an insult than an error. Years ago, when I was at a conference, and Japanese industrial spies were getting me drunk (it was a great red wine), I decided that I had to give them SOMETHING for their time and effort, if only …
---
SO – I am not going to recap any of that stuff. Likewise, I am not going to re-justify the use of ivermectin, and its GREAT results in India, Indonesia, Japan, Brazil, Nebraska, Oklahoma, and everywhere ELSE that is out of the reach of the Branch Covidian propaganda machine.
Instead, I want to do these things:
I want to make sure that everybody here:
HAS A PLAN
HAS ANTIGEN TEST KITS TO BEGIN THEIR PLAN
HAS A STASH THAT SUPPORTS THEIR PLAN

HAS ADVOCATES WHO WILL ASSIST THEIR PLAN

HAS HOSPITAL COMMS TO THIS SITE TO UPHOLD THEIR PLAN
HAS THE *WILL* TO WITHOUT HESITATION START THEIR PLAN
HAS THE *TRAINING* TO FEEL CONFIDENT IN THEIR PLAN
Are you all with me?
TRAINING is key. You are going to assemble a plan and then you are going to TRAIN FOR IT.
Some of this is going to involve helping you understand what COULD be in your stash, and what SHOULD be in your stash.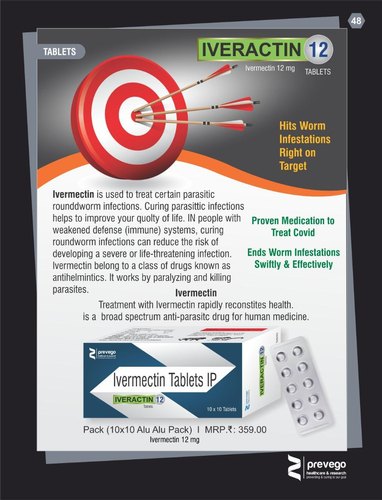 Now – this is a moving target, and I will be changing and updating the information that follows.
But right now, the MINIMUM that should be in your stash, should be vitamin D and zinc supplements, to prevent COVID-19. Next, you need OTC antihistamines – see the above post.
This is the BARE MINIMUM to save your life. If you have adequate Vitamin D and adequate zinc, and are deficient in neither, then you are VERY unlikely to die from COVID-19.
If you take antihistamines, and you take them IMMEDIATELY or even PREVENTATIVELY, you are even LESS LIKELY TO DIE.
If you have these things, and the WILL to take some of them as needed BEFORE you get COVID, and the WILL to take the others as needed IMMEDIATELY when you think or KNOW that you have COVID-19, you can almost guarantee that you will NOT DIE.
If you want to go further, you need to get ivermectin or hydroxychloroquine.
If you want to strike with maximum efficiency, so that you can take the drugs you need IMMEDIATELY, you also need antigen tests.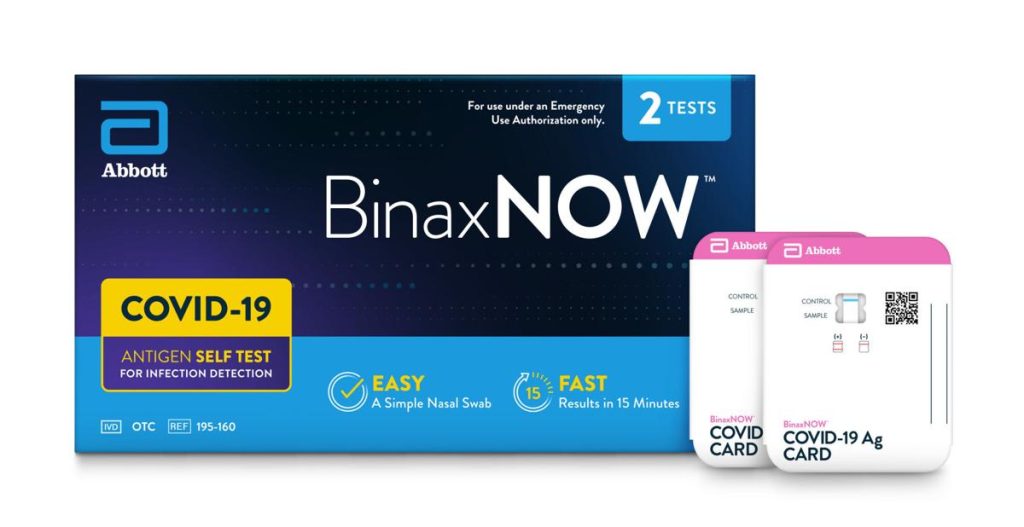 These are available from your local pharmacy now, or by mail order.
I will compile a list of URLs here, as an appendix, for you to get these things.
But right now, the main thing I want to do, is to DEBRIEF each of you on your stash and your level of preparation. Then, in the comments, we are going to TRAIN EACH OTHER on preparation and RAPID DEPLOYMENT at the first sign of COVID-19.
So JOIN ME in the comments, and TELL ME (as much as you feel comfortable doing) about your STASH, but FAR MORE IMPORTANTLY….
TELL ME ABOUT YOUR PLAN.
Those of you who have fought or ARE fighting COVID right now, are welcome to TELL or RE-TELL what you did, what you didn't do, and what you wished you had done, or might have done better.
I want to get ALL OF THIS TREATMENT INFORMATION in one place. I will distill out the most important stuff, and put it in the post itself.
You could save a fellow member, and for each of them, you could save 10 lurkers.
DO IT! Who will be first?
W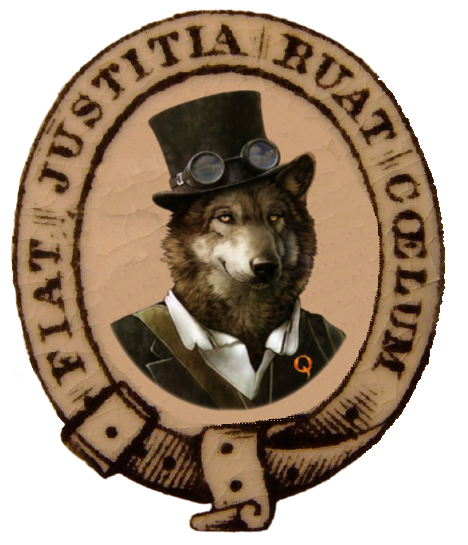 Appendix – Sources for Therapeutics
I will add entries from comments below. Please help add to this list.
1. Welcome Healthcare
https://www.indiamart.com/welcomehealthcare/search.html?ss=ivermectin
This is a great outfit. They are very professional. You need to be prepared with an email address, a PayPal account, and a phone number for them to discuss what they have and what you need. They are friendly, competent, speak good English, and have reasonable prices.
You need to know in advance exactly what you want and how much of it you want. They will ship immediately. You will have product delivered in as little as 2 weeks, or as many as 6 weeks, thanks to supply chain issues, but you will be able to track your shipment.
They also have azithromycin, hydroxychloroquine, doxycycline, steroids, and others. I do NOT recommend buying anything you are not VERY comfortable using, and which you don't already know proper dosage and contraindications. Likewise, if you are not comfortable purchasing "global OTC medicines" from suppliers like this, and wish to only obtain medicines with a doctor's prescription, then please seek those drugs through doctors listed below.
This method is not for sissies. I don't want to talk you out of it, but you are buying real medicine and treating YOURSELF by general published medical recommendations. If that makes you nervous, then go the doctor route. But remember this.
Hydroxychloroquine and ivermectin can SAVE YOUR LIFE.
---
2. Veterinary Supply Companies
https://www.tractorsupply.com/tsc/product/agrilabs-agri-mectin-1-injection-50-ml
https://www.tractorsupply.com/tsc/product/agrilabs-agri-mectin-1-injection-200-ml
https://www.calvetsupply.com/ivermectin-injection-1-50ml.html
https://upco.com/?s=ivermectin
Some people feel more comfortable this way. Not a problem if you do. These are quality drugs, suitable for human use.
Veterinary supply companies provide ivermectin as both the injectable form (1%) and the horse paste.
In BOTH cases, you want to take it ORALLY. You do not want to inject it. You just have to use the right amount, because you are not a horse, so you don't need as much.
The horse paste is probably easier if you are more of a COOK, and the injectable is probably easier if you are more of a LAB RAT. We can work with you either way, to get what you need and to help you understand dosages.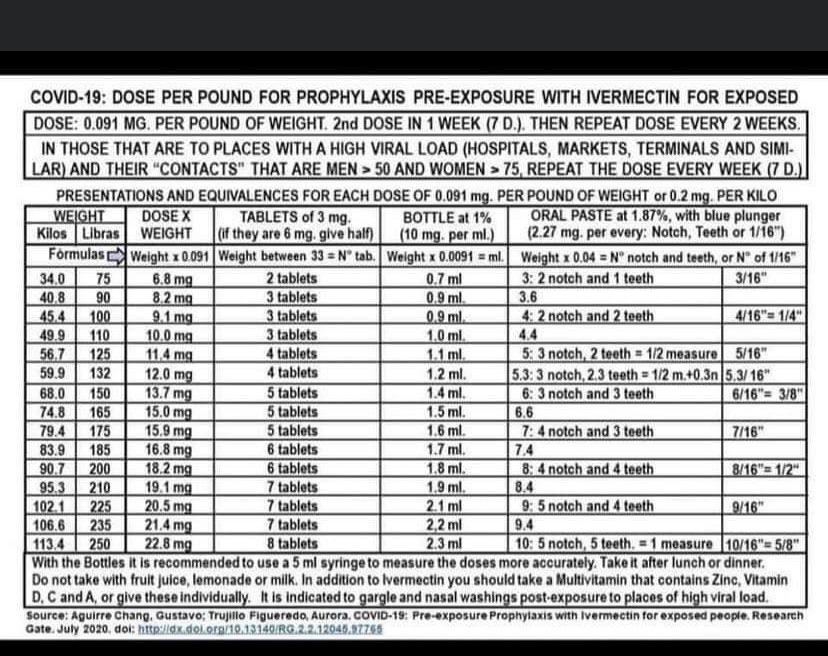 ---
3. FLCCC Alliance & Other Doctors' Organizations
FLCCC Alliance
Remote Health Solutions
If you want to go through a doctor, these groups are how to do it.
---
4. Antigen Tests
https://www.cvs.com/shop/abbott-binaxnow-covid-19-antigen-self-test-2-tests-for-serial-testing-prodid-550147
The advantage of using antigen tests, is that you won't waste your ivermectin or hydroxychloroquine on some cold or weak flu. You will KNOW that you have COVID, and you will be able to take your therapeutic in CONFIDENCE. Thus, if you are AMBIVALENT about taking ivermectin or hydroxychloroquine preventatively, then just wait until you have a positive antigen test, and THEN take the drugs, when you KNOW they will work.
With an antigen test, you can hit COVID on DAY ONE of the clinical infection.
---
5. Antibody / Regeneron / Lilly / MAb
Use these links to find infusion centers and information on availability.
https://covid.infusioncenter.org/
https://protect-public.hhs.gov/pages/therapeutics-distribution
In my opinion, you can HOPE for these treatments, but (1) there are no guarantees, and (2) you may prove not to be eligible for many reasons, EVEN if you try to get treatment within the first 10 days.
Don't count on this method, is my advice. But DO make it part of your PLAN!
6. Moxidectin
This is an alternative to ivermectin, which are longer-lasting with completely different dosages. Be VERY careful if you investigate this therapeutic. IMO it is not nearly as well-understood as ivermectin as an antiviral or treatment for long-haul, but it has been clearly demonstrated as effective, IMO. If anybody has information from doctors about safe dosages of moxidectin in humans, please post it!
Moxidectin:
http://www.medchemexpress.com/moxidectin.html
Moxidectin cautions:
http://www.maximpulse.com/permethrin/moxidectin_01.html
---
7. Other Online Pharmacies (not verified)
https://pharma-doctor.com/ivermectin.html
https://drugsforhealth.org/product/Stromectol.html
---
8. Please Suggest MORE LINKS!
---
PS – Ivermectin vs. Pfizer's New Drug Paxlovid
Pfizer's Drug: https://justthenews.com/politics-policy/coronavirus/pfizer-will-seek-emergency-use-authorization-its-covid-19-antiviral